Lahore International Film Festival
Written by: Abbas Hussain - Posted on: February 14, 2014 |

Comments
Google Translation: اُردو | 中文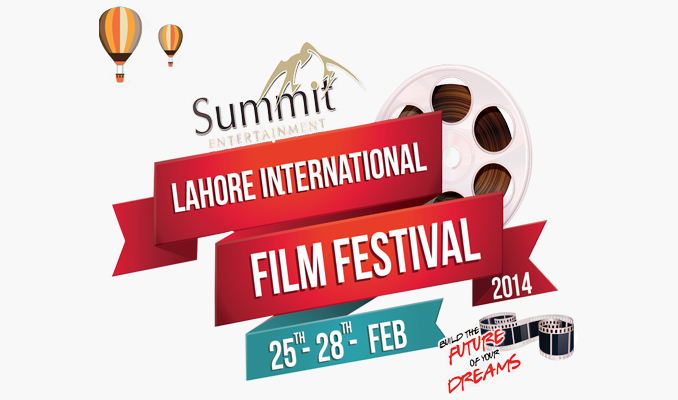 Lahore seems to be buzzing with festivals of late. Taking a lead from last year's Lahore literary festival thronged by literati and having received an overwhelming response, the Lahore International Film Festival, scheduled to be held at the end of this month, is expected to create a similar buzz. The festival will celebrate both local and international cinema. The initiative is timely, given that the past decade has overseen a resurgence of cinema, what with venues sprouting across the city and a consequent cinema going culture having made a come-back to Lahore, a traditional hub of local cinema.
Summit Entertainment is collaborating with Royal Palm in spearheading the venture and is set to have on board leading film makers as well as budding directors to promote films across the board. Art is said to transcend all geographical and linguistic divides and is regarded as a universal form of expression; this sentiment seems to resonate in the upcoming film festival. Films in different languages from across the world will be showcased and, most importantly, a platform will be provided to independent filmmakers, giving them a chance to showcase their work.
Myra Qureshi the corporate communications manager of Royal Palm Country Golf Club, one of the organizers of the event, says, "Through LIFF we hope to celebrate some of the best films made locally and abroad. We want to give the film industry of Pakistan a much needed revival by serving as an important platform for young filmmakers, creating effective reinforcement for Pakistani cinema. Through LIFF, amateurs and experts alike will come together to create an event that paves the way for learning, inspiration, progress and constructive criticism.''
The films screening at the festival will encompass documentaries, short films and feature films that are hoped to lure the masses and film buffs. Filmmakers will be given a chance to submit their projects for the festival, which will then be shortlisted by a team of experts who will select the best work to be showcased.
This press conference announcing the festival was held at the Vogue Towers cinema in Lahore and was followed by a trailer screening of Pakistani cinema's latest release, Tamanna.
Tamanna (2014) Pakistani Movie - 0fficial Trailer
Veteran director Syed Noor, who was present at the launching ceremony of the festival along with the cast and crew of Tamanna said, "We have always criticized films but have never created a conducive atmosphere for them. Our work needs to be encouraged and I'm glad that the films to be showcased will be selected on merit. I have always been a proponent of film being taught as a specialized degree, since it's a fairly technical medium. Summit Entertainment will bring together film directors and people who are generally interested in the craft and, via the festival, will play an important role in helping the industry move in a positive direction."
Film and television actress Mehreen Raheel stated that contrary to what so many people argue, the film industry was never dead; it was only that the professions of actors and filmmakers was never taken as seriously as it ought to have been. She added that the youth has a lot of potential and simply needs a nudge in the form of investment, which has already started pouring in.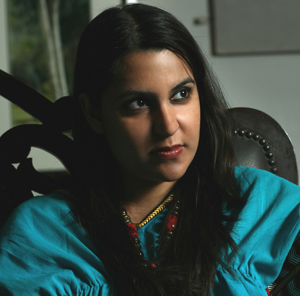 Sara Tareen
The producer of Tamanna, Sara Tareen who is all set for the release of Pakistan's first Noir film, chronicled her journey into filmdom. "We were the first batch of film students in Pakistan. Since films were hardly made at that time we all wondered after our graduation: What next?" She expressed hope for the future of the industry, saying that the absence of a studio culture opens avenues for independent filmmakers. On a note of optimism she asserted, "It is the best time for Pakistani cinema." Actor Salman Shahid reiterated this point and said, "There is a new wave of cinema and I am certainly riding on it."
The Lahore International Film Festival will be held between the 25th and the 28th of February. It comes in the wake of a new dawn for the country's cinema- one that has fostered new opportunities for filmmakers to experiment and thus provided viewers with a hybrid of film genres, employing cutting edge technology which was missing earlier.
You may also like: