Zinda Bhaag
- Posted on: September 26, 2013 |

Comments
Google Translation: اُردو | 中文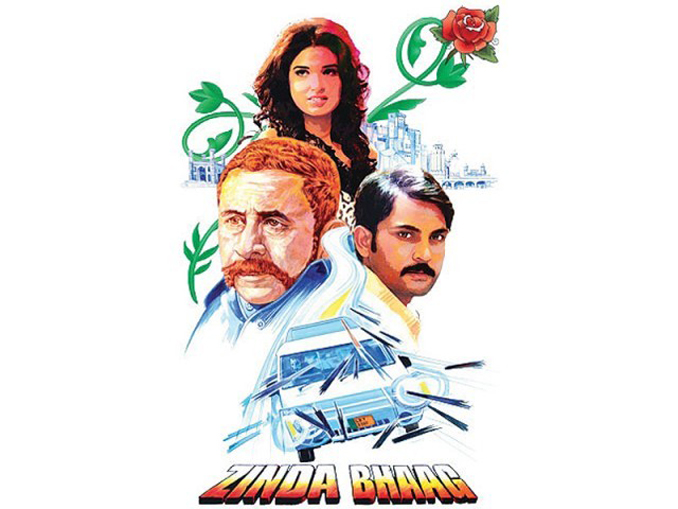 Zindaa Bhaag has made headlines in the recent past for being a contender for Pakistan's entry into the Oscar Nominations this year. It's after 50 years that a Pakistani film is being shortlisted to be in the running for an Academy Award nomination. Directed by Farjaad Nabi and starring veteran Indian actor Naseeruddin Shah alongside a new pool of Pakistani talent, the film has been a hugely anticipated one. Zinda Bhaag is not the quintessential feature film by any standard. It is as gritty as it gets, portraying the aspirations and traumas of the underclass and the huge chasm which exists in Pakistani society between the upper class and lower class. Its treatment is very minimalistic and indigenous and the frames are constricted. This art film may be a low budget affair but its hard-hitting storyline (By: Meenu Gaur and Farjaad Nabi) and realism take the viewer into a world of poverty, bawdiness and tragedy.
The story centres around three friends played by Khurram Patras, Salman Ahmad Khan and Zohib, who live in a small locality in the decrepit walled city of Lahore. They all dream big and have aspirations to become rich. They traverse dubious avenues such as fraud and gambling to bolster their monetary standing which lands them in harrowing situations. The personal journey the characters are undergoing is narrated by the director quite sensitively and simple moments manage to convey volumes of emotion that strike you.
Every character in the film, even with the minutest screen presence has a lot of depth - even those who have next to no dialogues in the film communicate silently through their countenance and appearance; whether it is the protagonist's disheveled sister who mechanically sews clothes while being transfixed by a formulaic soap opera or an angst ridden father whose deep wrinkles and furrowed eyebrows tell a haunting story.
Moreover, the characters are interesting and unique. Amina Ilyas, a model turned actor, beautifully enacts the role of a soap-maker who runs a humble business with utmost dedication. Her natural acting and girl next-door look gives her an earthy charm, one that viewers can easily connect to. Naseeruddin Shah as the Pehalwaan makes an entry time to time and narrates his tales of wisdom in flashbacks.
This film is definitely for the serious cinemagoer and depicts the grotesque life of the underbelly through dark and narrow alleyways but with a garnish of Punjabi humour.
Contributed by Syed Abbas Hussain
You may also like: