Jimmy Engineer Makes History for China-Pakistan Relations
Written by: Zoon Ahmed Khan
Posted on: March 27, 2017 |

Comments | 中文
Jimmy Engineer's rendition of Mughal heritage welcomes visitors to the prestigious Zhengyangmen Museum in Beijing
"I am the servant of Pakistan, and wherever I go, I promote my country. We must show to the world how enlightened, creative and positive Pakistanis are", says the celebrated artist, social worker and philanthropist Jimmy Engineer, as he exhibits his timeless collection at the prestigious Zhengyangmen Museum, built during the Ming Dynasty in 1415, in the political and cultural hub of Beijing. In a time when China and Pakistan are achieving new heights of cooperation and trust, Engineer's message of peace and love for mankind leaves a deep imprint on people from both sides of the border.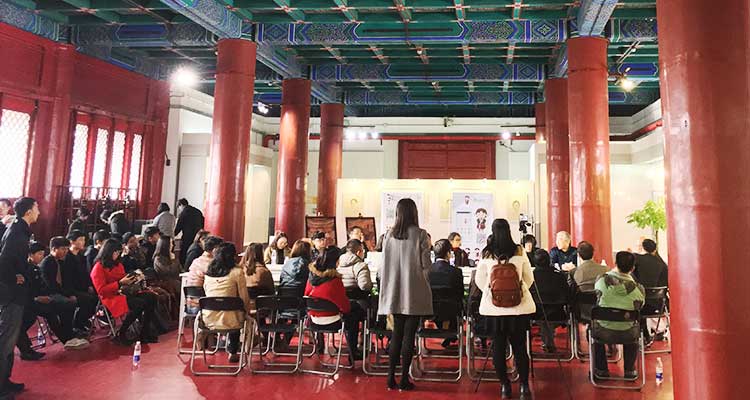 Art lovers gather at the Zhengyangmen Museum on 25th March
Entitled Art, Culture and Heritage of Pakistan, Engineer's exhibition, which runs from 22nd to 28th March, has been organized by the Embassy of Pakistan and the China World Peace Foundation. It is part of the celebration of Pakistan's 70th Independence Day, as well as 66 years of diplomatic ties with China. The ceremony was opened by H.E. Masood Khalid, Ambassador to China, with Sha Zukang, President of the China-Pakistan Friendship Association, and Dr. Li Ruohong, President of the China World Peace Foundation. As a gesture of love and goodwill to the people of China, Engineer donated one of his original paintings to the National Art Museum of China. This is also the first time that a foreign artist is exhibiting his work in the historic Zhengyangmen Museum, according to official sources in the Embassy of Pakistan.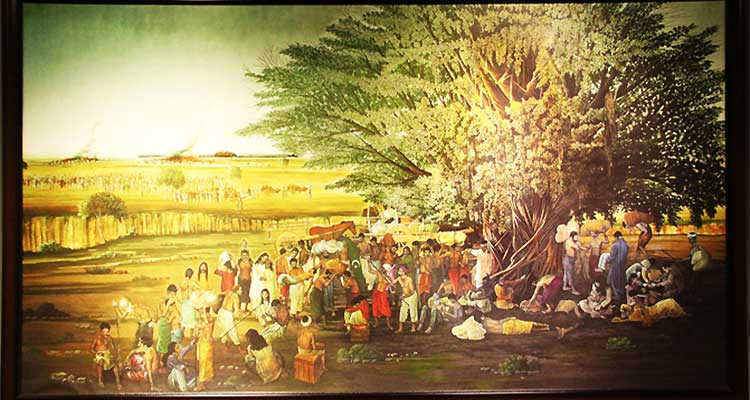 'The Last Burning Train of 1947' (2009) [source: China.org.cn]
The historic Zhengyangmen Museum's magnificence may have dwarfed any ordinary artist's presence through the canvas, but clearly not in the case of Jimmy Engineer. His eminent manifestations titled Dreams about Partition stand tall and stimulating at the exhibition's entrance. Hundreds of his works displayed in the majestic halls of this historic site serve to mark a new era of cultural and people-to-people exchange between China and Pakistan.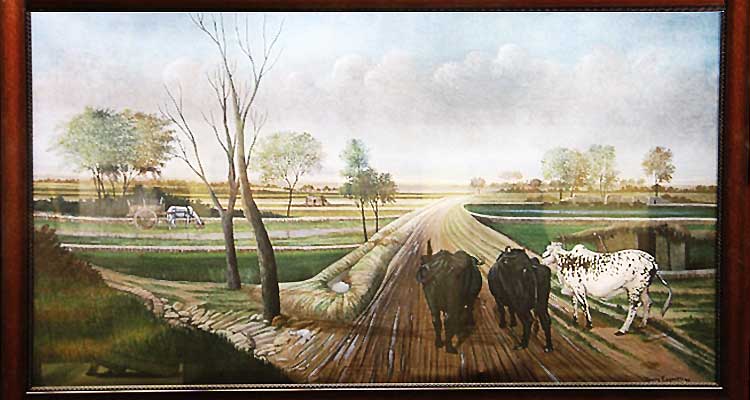 'Home-bound' (1999) [source: China.org.cn]
Embellished with landscapes, seascapes and the faces of ordinary people, Engineer's passion for his country and the sacrifices that were made to achieve it, his love for humanity regardless of color, creed and caste, and his relentless efforts to make a difference are visible in all of his creations. While most of Engineer's work deals with realist art, one can also find hints of symbolism in his pieces. Although he possesses traits of European renaissance painters as well as eastern miniature artists, his artworks focus more on ordinary people and everyday situations. His latest work is a series of sketches of historical and contemporary Chinese personalities, as a tribute to the friendship and deep ties between the two countries.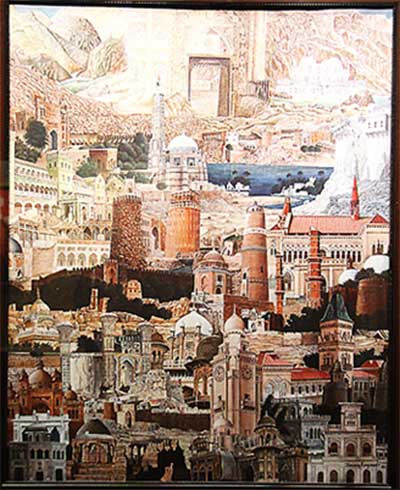 'Composition of Pakistani Architecture' (2004) [source - China.org.cn]
"Nature and ordinary people inspire me", said Engineer as he addressed a gathering at the exhibition on 25th March, for a more open exchange of thoughts and insights into his life as an artist and philanthropist. Famous for his walks for peace, particularly his year-long walk in 1994 through villages all over Pakistan, Engineer stressed that if we want to make a difference in people's lives, we must find practical ways to help them. "If you idealize Buddha, don't just sit in front of him; walk in his footsteps", he stated. The event concluded with exchanges between Engineer and representatives from the Pakistan Embassy and China World Peace Foundation.
Engineer has utilized a wide range of techniques and created a cacophony of art forms from sketches, faces, seascapes, landscapes, and calligraphy. But what binds this eclectic mix is his uncompromising standard for excellence. "The love and respect which I get from ordinary people is what inspires me", said the artist, sending a powerful message of the need for practical measures when we speak of making a difference. Engineer closed the gathering expressing his gratitude to the Embassy of Pakistan and Ambassador Masood Khalid for their unyielding efforts to promote his work in this prestigious exhibit, and to China for its efforts in bringing Pakistan on the road to success.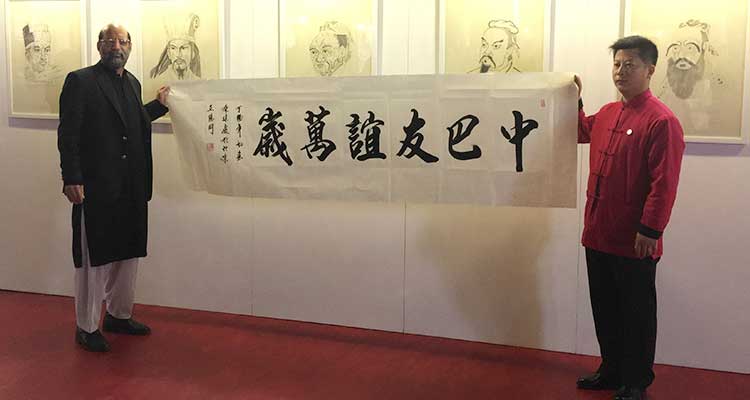 'China-Pakistan Friendship Forever' - Engineer poses with a traditional Chinese calligrapher
You may also like: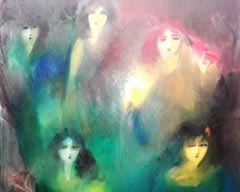 Art Review: Raja Changez Sultan at Tanzara Gallery
(January 19, 2018)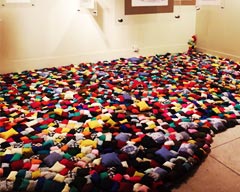 NCA Rawalpindi Degree Show 2017
(January 17, 2018)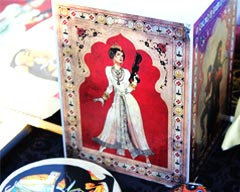 Winter Fete, Islamabad
(January 09, 2018)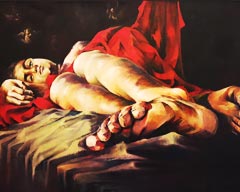 Review: 9th National Exhibition at PNCA
(January 02, 2018)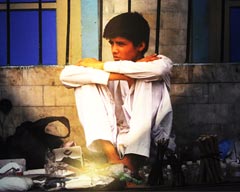 Yeh Hai Karachi 2: Photography and Film Exhibition
(December 20, 2017)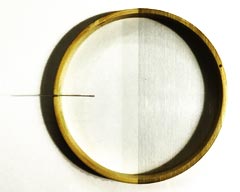 Art Review: Reading Between the Lines at Sanat Initiative, Karachi
(December 05, 2017)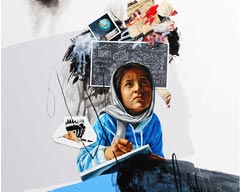 Art Review: The Onrushing 2 at Gallery 6, Islamabad
(December 04, 2017)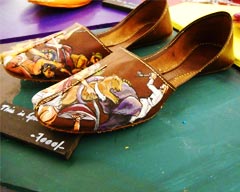 Daachi Arts and Crafts Exhibition 2017
(November 13, 2017)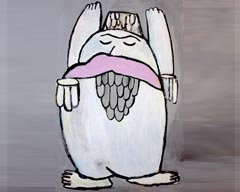 Art Review: 'Loompaland' at Studio Seven, Karachi
(November 09, 2017)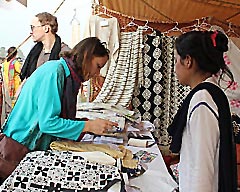 The Behbud Bazaar, Islamabad
(November 07, 2017)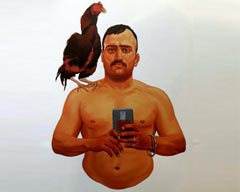 The Karachi Biennale 2017 (KB17)
(October 27, 2017)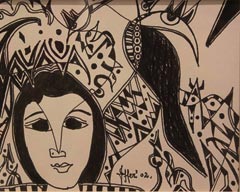 Wahab Jaffer Exhibition Opens at Tanzara Gallery, Islamabad
(October 20, 2017)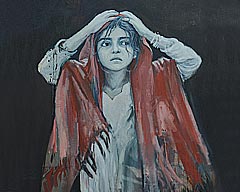 Art Review: Socio-Domestic at O Art Space, Lahore
(October 11, 2017)