Book Review - Travels Across the Silk Road: Lessons from the Asian Borderlands by Professor Li Xiguang
Written by: Aiza Azam
Posted on: January 15, 2015 |

Comments | 中文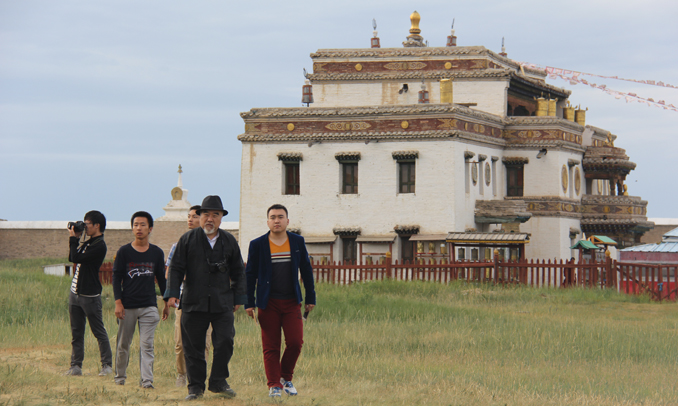 Prof. Li with his students at a Lama temple in the Hanggai Mountains of Mongolia, 2014
Published by the Pakistan-China Institute and Konrad Adenauer Stiftung, 2014
"A bus carrying 20 students crossed a narrow stone bridge and turned onto a dirt road, which was occasionally blocked by monkeys and peacocks, stopping or walking slowly in front of our bus to show that they were the masters in the forest. After 10 hours of riding deeper into the tropical trees, we saw a huge white stupa, wearing the golden rays of sunset, appear in the thick forest. 'That is Fearless Mountain', our driver announced."
Thus begins a travelogue that takes the reader across mountains and desert, by train and by car, from the lush grasslands of Central Asia to the ancient seat of the Gandhara civilization in Pakistan. For the past fifteen years, Prof. Li Xiguang has been heading a travelling seminar which takes his co-professors and a cohort of journalism students across the Asian heartland, following in the footsteps of ancient Chinese and European scholars. The program, co-taught by Professor Li Xiguang and Professor Miles Young, aims at encouraging intercultural dialogue and inculcating the skill of 'slow journalism'. Travels Across the Silk Road is part historical record and part memoir, documenting Prof. Li's teaching methods, the varied learning experiences of his students, interactions with renowned personalities, and visits to places of ancient historical and geographical significance. It also delves into the past, mid narrative, touching on his travels with Prof. Ahmad Hasan Dani, and the inception of the idea of the travelling seminar over a private dinner with a nuclear scientist.
The writing begins in Sri Lanka, with a ten hour bus ride through thick jungle to visit the Fearless Temple, mimicking a journey undertaken by the Chinese Buddhist monk Fa Xian, 1,600 years ago to Fearless Mountain.
This is followed by a recollection of an unplanned descent onto Mongolian soil when the plane Prof. Li is travelling in runs out of fuel. He and his fellow passengers discover they have landed close to the ancient military garrison Uliastai, as famous in historical record as it is in contemporary popular culture.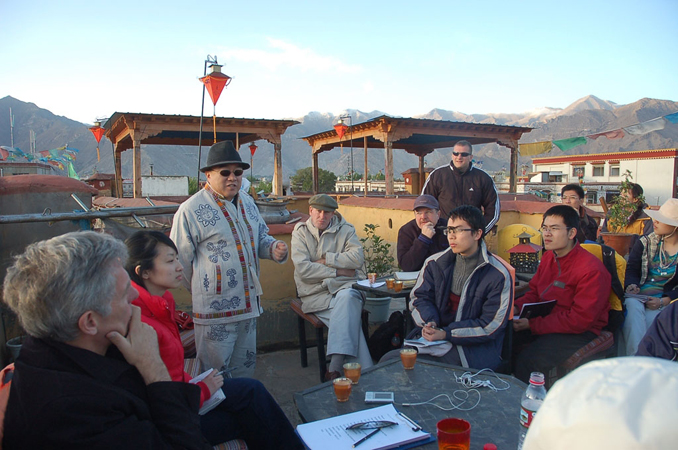 Prof. Li delivers a lecture on the rooftop of a tea house in Lhasa in 2007
One tale begins with the author waking up to a glorious sunrise in the vast grasslands of the Tuva Republic; he goes to his students' yurts, rousing them awake before going off to capture some photographs. On his return, he is dismayed to find most of them still in bed, awake but with their heads bent over their smart phones.
A flight over the snow-capped Karakoram Mountains is captured as it begins its midnight descent towards Islamabad. The next morning, the travellers take a bus to the ancient city of Taxila which served as the center of the Buddhist Gandharan civilization. Here, Prof. Li and his students retrace the footsteps of the ancient Chinese monk Xuanzang, whose book, Records of the Western Region of Great Tang, documented 17 years of travelling across Central and South Asia in the 7th century. They light a candle to him and kneel down to pay homage to the great traveller.
In Nepal, the author takes away all and any electronic gadgets his students possess for 24 hours, leaving them completely without access to any form of media, so that they may experience life as many Nepalese outside of Kathmandu do. The experience surprises them. "My world seems smaller and simpler…it seems to have become a lot more real and pure," notes one young lady. "We are no longer looking to time to organize our lives, but are heeding human needs to pass the time," writes a young man.
One unforgettable experience begins with a journey on the Trans-Siberian Railway, with a seminar in a vacant dining car to discuss books written on the Great Game. On the Ussuri River, Prof. Li leads his students to Zhenbao Island, the site of a famous battle between the Chinese PLA and the Soviet Red Army in 1969.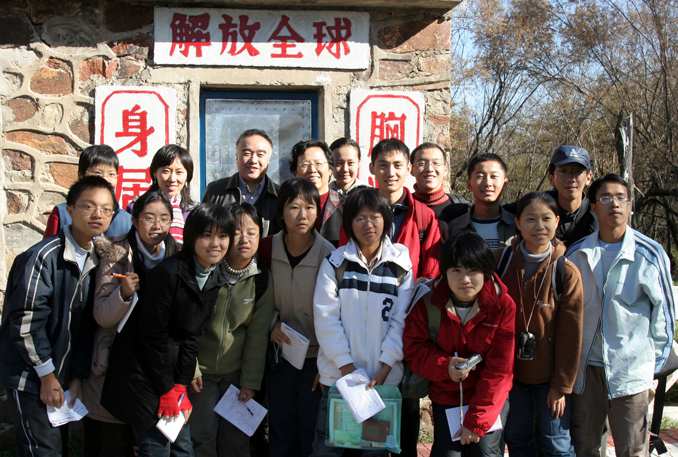 Prof. Li and his students at Zhenbao Islanad in 2004
The author comments that these journeys mark a coming of age experience for his students, bringing them many firsts, opening up a world of discovery for them, not only about the world but also about themselves.
"A learning caravan trains a humanistic writer with slow journalism like that of the Buddhist monk writers Faxian and Xuanzang. The slow journalism which has been featured by the learning caravan is always present tense and future tense. Slow journalism, like Khoomei among the nomadic Mongolians and Tuvans, never dies."
Prof. Li Xiguang is Dean of Tsinghua University International Center for Communication Studies, Director of Tsinghua University Center for Pakistan Culture and Communication Studies, Dean of Chinese Academy of World Agendas and Honorable Dean of the School of Global Journalism and Communication of the Southwestern University of Political Science and Law. He has received a number of significant national and international awards for his pioneering work in soft power research, including Pakistan President's Award, "China's Best Course of News Reporting and Writing" and "China's Top 10 Educators". His recent books are "Who is Blinding You: The Basics of Media Literacy" (2013), "Soft Power and Global Communication" (2005), "Soft Power and China Dream" (2010) and "Soft Power in Shaping Public Opinions" (2013).
All images have been provided by Prof. Li Xiguang
Click to view picture gallery
You may also like: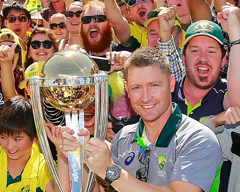 Australia Pulverizes New Zealand to Bag World Cup 2015 Trophy
(March 30, 2015)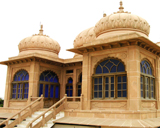 The Undying Grandeur of the Mohatta Palace Museum
(March 29, 2015)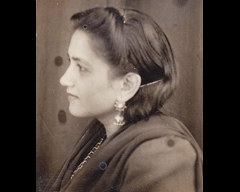 Ada Jafarey: A Tribute
(March 27, 2015)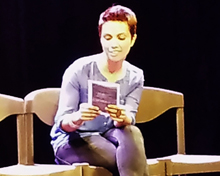 Me, My Mom & Sharmila: Fawzia Mirza and the Brown Woman
(March 26, 2015)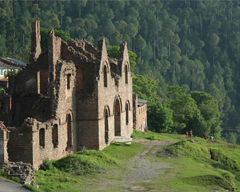 Silk Road: The Picturesque Mansehra and Abbottabad-VI
(March 25, 2015)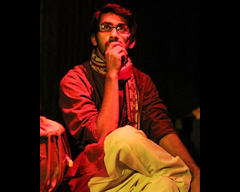 Azeem Hamid and the Independent Theatre Company
(March 25, 2015)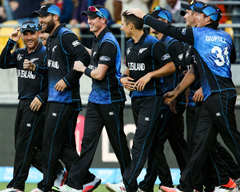 New Zealand to Choke South Africa and India to Overpower Australia?
(March 24, 2015)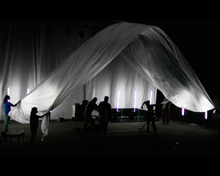 NAPA International Theatre Festival 2015: 'Among Fog'
(March 20, 2015)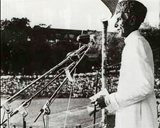 Pakistan Resolution Revisited
(March 20, 2015)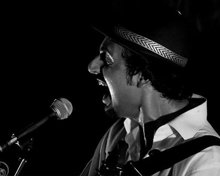 Faizan Tirmizi - The Ideology of an Aspiring Musician
(March 12, 2015)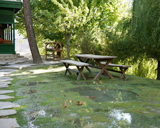 Hunza Valley: A Fine Balance between Tradition and Modernity
(March 10, 2015)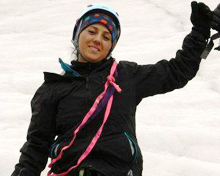 Samina, we are proud of you!
(March 06, 2015)