China through the Eyes of a Pakistani-American
Written by: Ejaz Akram
Posted on: December 10, 2015 |

Comments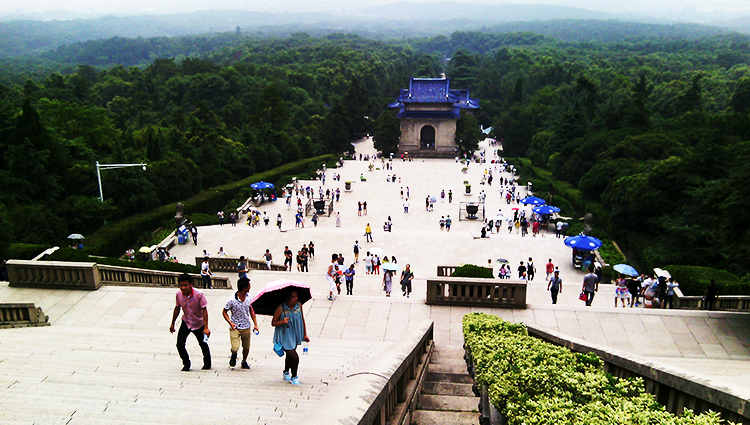 Mausoleum of Sun Yat-sen, Nanjing
I finally found a free slot in my schedule to undertake a long-awaited tour of China. Six weeks was too little time to see it all, but nevertheless seemed appropriate for a foretaste of this centuries-old civilization and ultra-modern state. What I'll share is not the touristic aspect of my travels, but my experience of the quality of human contact with the Chinese people.
A country of continental proportions, China hosts 56 nationalities, all of whom are fully integrated in the Chinese national culture, a fact which leads me to think that Chinese 'modernity' is different from Westernized modernity. Today's China is bubbling with enthusiasm and energy. I found its younger population in particular to be happy and hopeful; bursting with ideas and eagerness to travel the world, they seem anticipative of a good future.
Without knowing the language, it can be difficult to travel China. However, my teacher He Wei had equipped me with enough basic Chinese to get around. In Beijing, my friends Junko Saito from Japan, and her Chinese husband Kaisheng, hosted me. It was wonderful to bike through the traditional hutongs of Bejing with them and their lovely children, Micki and Yuri, who are fluent in Chinese, Japanese and English. Junko knew I had spent most of my adult life in America, but this was the first time she saw me bonding with her husband in Pakistan-China solidarity. We had many interesting discussions on world politics and about Islam, which is also an area of my research expertise. These took place over delicious meals that were served with careful deliberation. The taste of combined Chinese and Japanese hospitality was like having my favorite Sushi with my favorite dumplings. It was wonderful!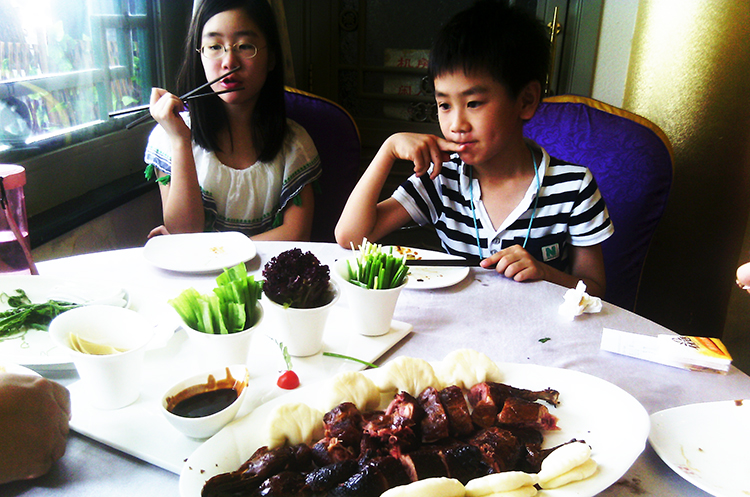 Having Peking Duck in Beijing with Micki and Yuri
A highlight of the trip was a last minute detour. Instead of heading from Beijing to Shanghai, I took the bullet train to Nanjing, the Ming dynasty capital of China. Kaisheng asked his colleagues there to receive me. But as they were busy, they in turn asked other friends to help. Upon arrival, I was greeted cheerfully by a pretty young lady, Yang Haixia, a PhD in artificial intelligence, and her husband, Wang Hao, one of the tallest Chinese men I have met. When they found I had no hotel booking, they began making calls and presented me with options in a few minutes; eventually we disembarked at a hotel near Wang's office. I thought they would leave now that they had done their duty, but they wanted to take me to dinner. I marveled at their hospitality towards a complete stranger. After an exquisite meal at a traditional restaurant, they took me to a Confucius Temple.
I have studied Confucius for some time and teach parts of the Analects (Confucian teachings) in my classes. I revere him as much more than a mere philosopher, nothing less than a high saint. I could not resist asking about my hosts' religious beliefs and values, and was amazed that both Haixia and Wang Hao, highly educated and successful, believed in divinity, the importance of meditation and giving zakat (alms). In my experience, though the Chinese are not overtly religious, they hold many spiritual ideas found in Confucianism, Taoism and Buddhism. I explain to them some similar concepts in Islam, and also discussed the Sufi concept of Ihsan (doing that which is beautiful). They were thrilled and had many more questions.
Dinner with Wang Hao and Haixia
Throughout my time with them, they refused to let me pay for anything, and honored me by saying I was their 'first foreign friend'. I come from a little village in Punjab and hospitality is almost a religious duty in our culture; but I admit that in both Beijing and Nanjing, I felt my hosts had bested us.
In Kunming, the capital of the sub-Himalayan Yunnan province, I set off on a journey through the traditional towns of Dali, Lijiang and the village of Shangrila. Dotted with lovely towns and traditional villages, Yunnan is very popular among tourists. Dali is a dollhouse of a town and I decided on a stroll to reach Lake Erhai. On entering the old town, the first building that caught my eye was a mosque. It turned out Yunnan is home to a large Muslim population. During the course of my journey through the province, I met many well-off Muslims and discovered that for centuries they have continued to live peacefully with the non-Muslim population. I found that none of the Muslims I spoke to corroborate the Western propaganda of Muslim predicament in China.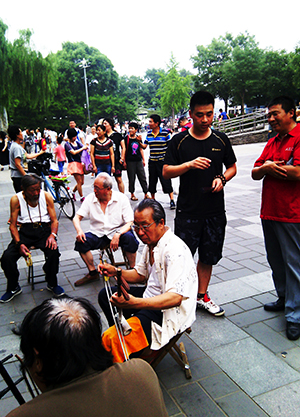 Beihai Park, Beijing
During the journey from Dali to another beautiful town of Lijiang and nearby Shuhe village, I saw a lovely blend of sub-Tibetan, Han and Muslim cultures. The scenery and food were splendid. Along the way I met two Koreans and a Chinese American who altered their travel plans to accompany me. They still remain in touch, eager to learn more about Pakistan and Islam, and come for a visit.
What struck me most about China was that unlike other cities around the world with highly populous urban areas, Chinese society is harmonious. In most public parks, I saw people dancing and doing Tai Chi. People seemed more patient in general, compared to what I am used to in the West. China's vibrant strength seems to be coming from their tradition of patience and hard work. Under China's regional and global stewardship, there may be a chance for countries like Pakistan to achieve China-style 'traditional modernity' that speaks to both its masses and elites.
You may also like: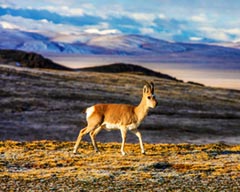 Hoh Xil: Kingdom of Wild Animals
(January 18, 2018)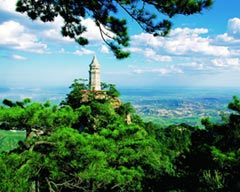 Panshan Mountain of Ji County
(January 11, 2018)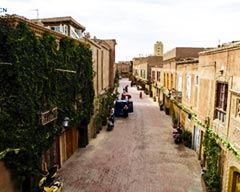 Stories from the Old Town of Kashgar
(January 04, 2018)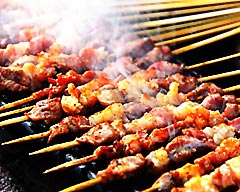 International Cuisine in Urumqi
(December 27, 2017)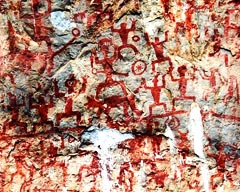 Zuojiang Huashan Rock Paintings, Guangxi
(December 19, 2017)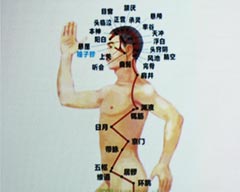 Seminar on Chinese Outlook on Life and Contemporary Value of Chinese Medicine
(December 15, 2017)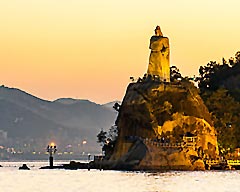 Gulangyu Island: The Island of Music
(December 13, 2017)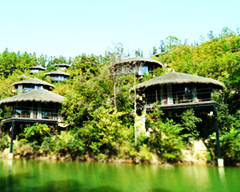 Mogan Mountain Farm Villas
(December 06, 2017)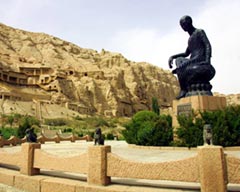 Kuqa: The Old Town on the Silk Road
(November 29, 2017)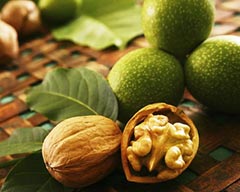 The Walnut Trees of Xinjiang
(November 23, 2017)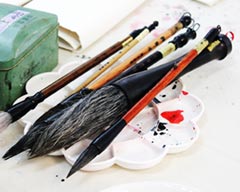 Chinese Ink-Wash Painting at China Cultural Centre, PNCA
(November 23, 2017)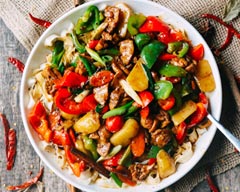 Famous Xinjiang Delicacy: Big-Plate Chicken
(November 16, 2017)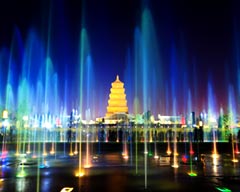 Shaanxi: New Glories on the Silk Road
(November 08, 2017)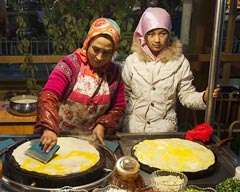 The Bustling Moyu Night Market
(November 01, 2017)