Kashf: Unveiling the Relics of Punjab and Sindh
Written by: Momina Mindeel
Posted on: March 14, 2016 |

Comments | 中文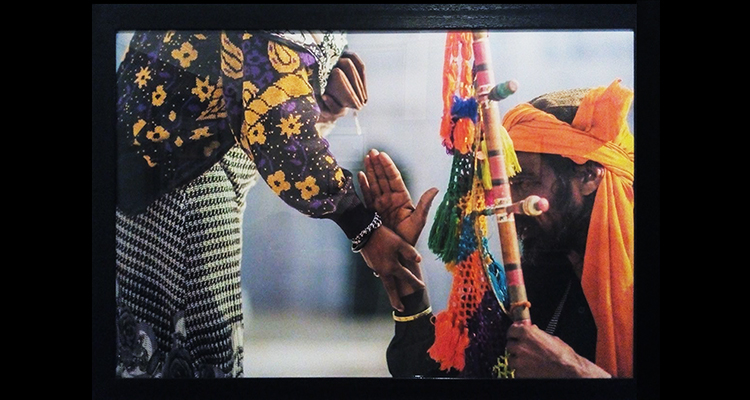 Exhibition 'Kashf' at Hast-o-Neest
Hast-o-Neest, located off Main Boulevard Lahore, is an elegant house harboring an Institute of Traditional Studies and Arts. The institute is structured and organized into four centers, promoting and disseminating art, language, architecture, philosophy and metaphysics. On 11th, 12th and 13th of March, Hast-o-Neest witnessed a remarkable three-day exhibition titled Kashf, which was organized by 'Hum-Aahang' – a youth-led initiative for peace-building and the promotion of diversity and coexistence against intolerance, extremism and terrorism in Pakistan.
The exhibition showcased 47 photographs of different shrines, forts, churches, Mandirs, as well as people of Sindh and South Punjab. The photographs were taken by Bilal Ahmed, a recent LUMS graduate, during one of the KhanaBadosh trips. All proceeds from this exhibition will be used to support Hum-Aahang's 'Project Youhanabad' – a platform through which members engage and work with the underprivileged youth in Youhanabad and motivate them to pursue great things in life.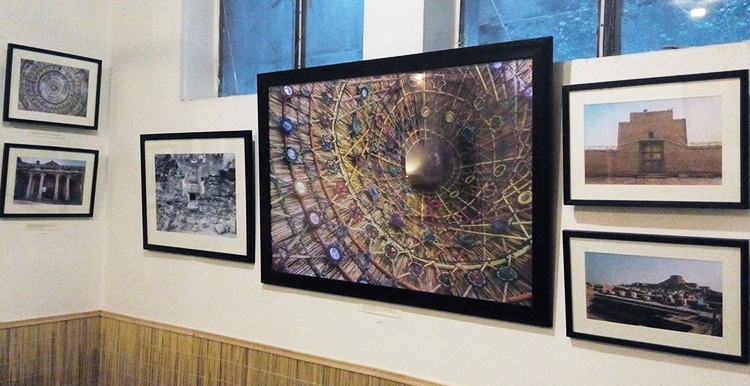 Portraits showcasing the beauty of Sindh
"Kashf – literally meaning 'unveiling' – is an exhibition documenting our experiences in Khanabadosh," told Minahil Mehdi, one of the organizers, to an intimate audience consisting of art aficionados, literature lovers and students. Khanabadosh is an annual 13-day trip to the shrines, temples, and places of cultural and historical importance in South Punjab, Cholistan, and Sindh. According to Ms. Mehdi, "It is a journey into Pakistan's spiritual and cultural heartland, and for each individual, a pilgrimage into their own self. It covers shrines of Data Ganj Baksh, Baba Bulleh Shah, Baba Farid, Bahauddin Zakariya, Shah Shams Tabraiz, Shah Rukn-e-Alam, Sachal Sarmast, Lal Shahbaz Qalandar, Shah Abdul Latif Bhittai and Sadh Belo, as well as Churches including the majestic Holy Trinity Cathedral and St. Patrick's, Karachi". The places visited include Sukkur, Thar, Nagarparkar, Thatta and Karachi.
The concluding ceremony was held on the last day of the exhibition. The audience sat down in a circle, facing each other. The organizers, Minahil Mehdi and Faizaan Qayuum, showed their utmost gratitude to all those present. The session formally began when Mr. Yaseen, a student at Hast-o-Neest, mesmerized the audience with his Rubab playing skills. Throughout the remainder of the session, Yaseen subtly kept playing his Rubab in the background. Dim lights, an intimate gathering, and splendid music had a magical effect on the audience.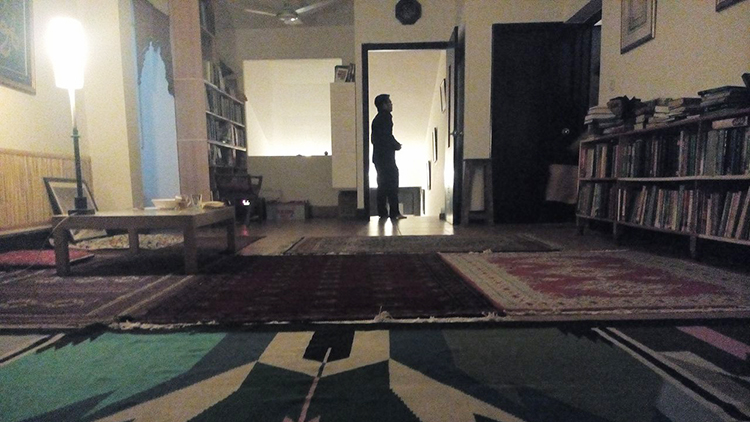 The classroom at Hast-o-Neest
Due to some unforeseen circumstances, the guest speaker, Ms. Nudrat Majeed, could not make it to the exhibition. However, Junaid Alam – one of the curators – initiated an informal conversation session with the audience. He shed light on the difference between the concepts of civilization and modernity, and how the two are used interchangeably despite being two entirely different terms.
The informal conversation session was followed by a story-telling session where some of the Khanabadoshies narrated their personal experiences while on the trip. Sunday's story session was led by Nasir Abbas Sokhmir and Momina Mindeel, final year students at LUMS. Nasir talked about the warmth he attained during this spiritual journey, while Momina talked about how it made her aware of her unconnected body and soul.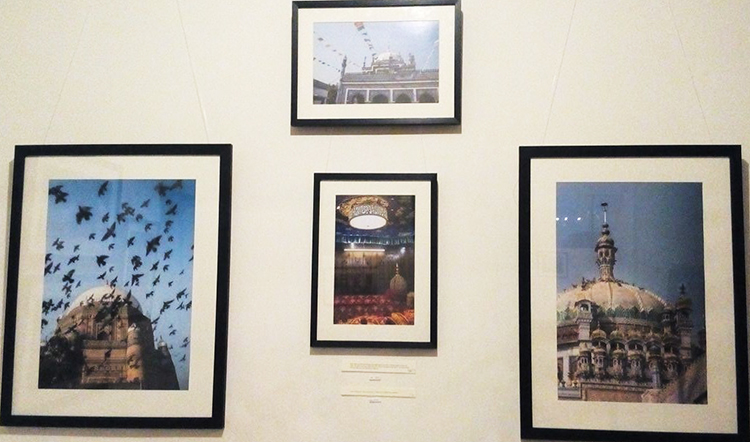 Portraits of some of Pakistan's famous shrines
Taimur Khan Mumtaz – one of the curators and founders of Hast-o-Neest – thanked the organizers for their commendable efforts for the promotion of tolerance and inter-faith harmony. The session concluded with Mr. Taimur playing remarkably soothing raag on his harmonium. "Even an elaborate set of words cannot convey an idea that an image can, in an instant", commented Minahil Mehdi. "Although we are working on a book along the same lines as the exhibition, I feel pictures and portraits are a more powerful medium of communication."
You may also like: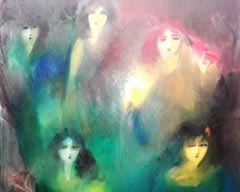 Art Review: Raja Changez Sultan at Tanzara Gallery
(January 19, 2018)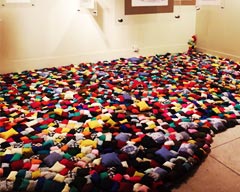 NCA Rawalpindi Degree Show 2017
(January 17, 2018)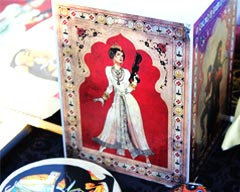 Winter Fete, Islamabad
(January 09, 2018)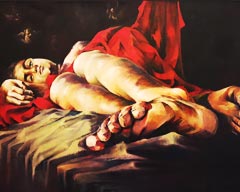 Review: 9th National Exhibition at PNCA
(January 02, 2018)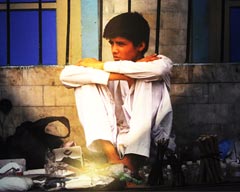 Yeh Hai Karachi 2: Photography and Film Exhibition
(December 20, 2017)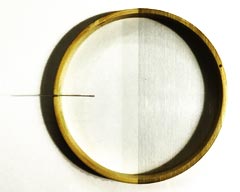 Art Review: Reading Between the Lines at Sanat Initiative, Karachi
(December 05, 2017)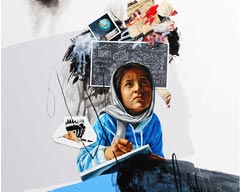 Art Review: The Onrushing 2 at Gallery 6, Islamabad
(December 04, 2017)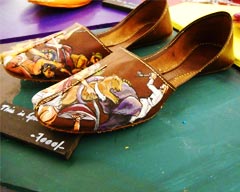 Daachi Arts and Crafts Exhibition 2017
(November 13, 2017)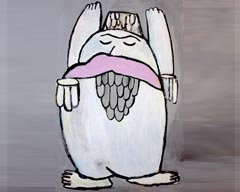 Art Review: 'Loompaland' at Studio Seven, Karachi
(November 09, 2017)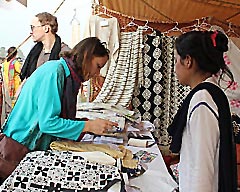 The Behbud Bazaar, Islamabad
(November 07, 2017)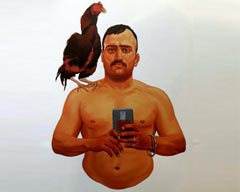 The Karachi Biennale 2017 (KB17)
(October 27, 2017)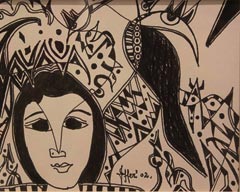 Wahab Jaffer Exhibition Opens at Tanzara Gallery, Islamabad
(October 20, 2017)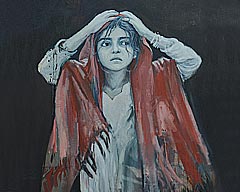 Art Review: Socio-Domestic at O Art Space, Lahore
(October 11, 2017)