Film Review: Manto
Written by: Salma Chaudhry
Posted on: September 13, 2015 |

Comments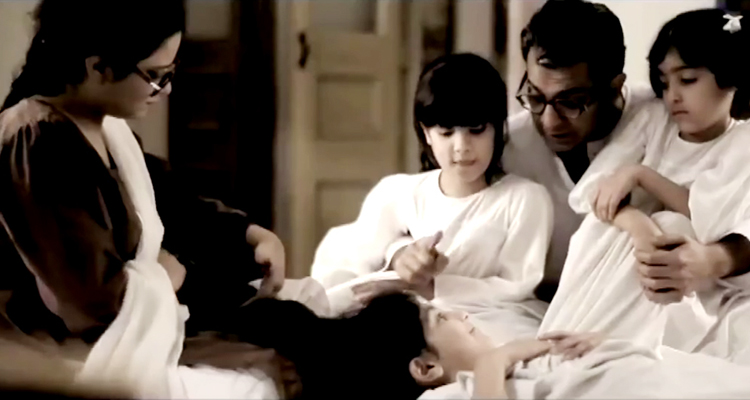 Saadat Hasan Manto, one of the greatest short story writers of the sub-continent, was known for his hatred of society's hypocrisies, the manipulation of women, and violence in the name of religion or culture. Manto always raised his voice for humanity and never hesitated to write bold narratives about the society he lived in. He would challenge the so-called protectors of society by questioning social injustices in a way no other writer could. Such unashamed truthfulness comes with a price, unfortunately, and Manto too had to pay the price of his brutal honesty. But his legacy lives on, and as the valiant writer once wrote about himself, "Saadat Hasan will die one day, but Manto never will", he is definitely alive in books, literature, on television, and now for the first time, on the big screen as well.
Directed by Sarmad Sultan Khoosat, who also plays the lead role in the film, Manto is a special kind of cinematic experience. The film begins with a scene based in Lahore's mental hospital, where Manto is being treated with electric shocks like many other "mentally disturbed patients". But Manto's empowering influence on all the other patients begins to trouble the authorities, as he speaks up against injustice wherever he goes. Hence, they decide to discharge him.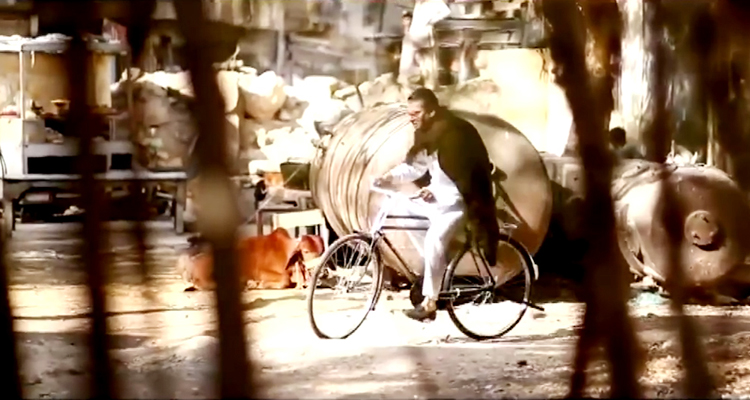 The plot reveals Manto's struggle as a progressive writer and the hard-to-digest stories that he wrote, especially for people bent on diluting the realities of society and brushing injustices under the carpet. Through powerful dialogues and wonderful acting, the film exposes how this great writer, after producing some of the most amazing pieces of art, embarked on a voyage of self-destruction. As someone who has read and admired Manto's work for years, the smooth transition from Manto's life into his stories was a treat to watch. The movie became more relatable with Manto's beautiful prose running through the back of my mind.
The film is based in Lahore, Manto's home after partition, and advances gracefully through the beautifully written dialogues by Shahid Nadeem, with a central focus on Manto's stories that reveal powerful characters metaphorically pinioned together, as they all question deception and discrimination in society. Sogandhi, Toba, Sakina and Ishar Singh in the film are all characters inspired by Manto's surroundings. He didn't just make them up – they all existed in society in one form or another, and the movie depicts that exquisitely. But what makes the movie exceptional is the fact that the director's approach is simple yet intricate enough to make your overall experience incredibly captivating.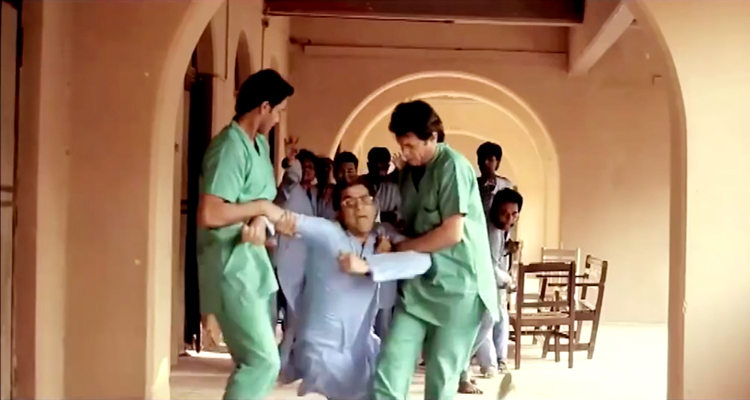 The movie also depicts Manto's personal life and recalls how he was a loving husband and an affectionate father who loved his daughters. Sarmad Khoosat does complete justice to the larger-than-life storyteller's own life story, delivering each act with appropriate pace and disposition. Sarmad quite skillfully astonishes the audience by forcing them to reconsider any and all predetermined views they may have had about Manto or his stories, crafting something that is multifaceted, hypnotic, and distinctively theirs.
The stellar cast includes Sania Saeed as Safiya/Begum Manto (who is as usual brilliant in her act), Saba Qamar as Madam Noor Jehan, Adnan Jaffar as Qudrat Ullah Shahab, Shamoon Abbasi as Ishar Singh, as well as Irfan Khoosat, Mahira Khan, Faisal Qureshi, Nadia Afghan, Savera Nadeem, Nimra Bucha, Tipu Sharif, Arjumand Rahim, Hina Khawaja Bayat and Rehan Sheikh in captivating roles. For me, music is not the highlight of this film, but 'Aah ko Chahiye', a reprise version of Mirza Ghalib's ghazal sung by Ali Sethi, definitely touches your heart.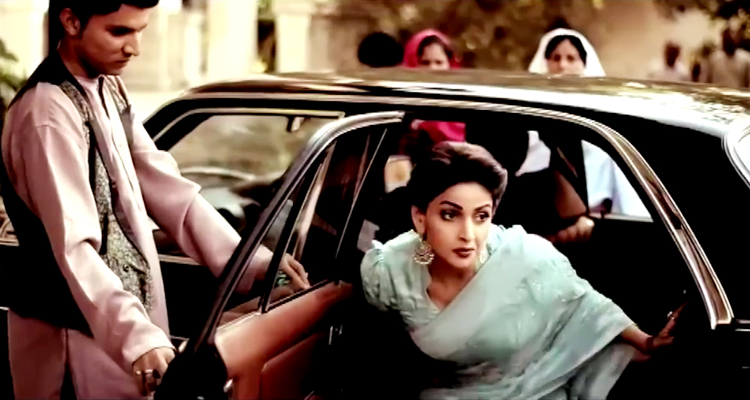 Manto's knack for classification is splendid. The movie is merciless in its depiction of the flaws and eccentricities of individuals, just like the characters Manto created through his pen. These characters have been outlined in the film with gallant strokes, without any attempt to tone down their stark colors.
Overall, Manto is an amazing effort – one that will definitely prove to be a pivotal production for our film industry. The movie is pure, dark, powerful, humane, clever, and deeply intense. Walking into the cinema, I anticipated a good movie. Walking out, I knew I had seen a great one.
You may also like: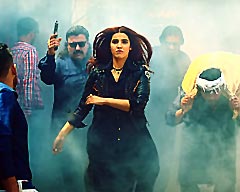 Film Review: Parchi
(January 08, 2018)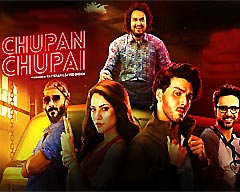 Film Review: Chupan Chupai - A Comedy of Literal Errors
(January 03, 2018)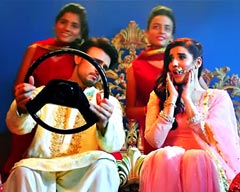 Parchi: Redefining Music Videos
(January 01, 2018)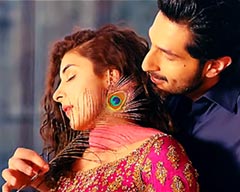 Film Review: Rangreza
(December 26, 2017)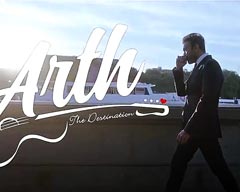 Film Review: Arth - The Destination
(December 22, 2017)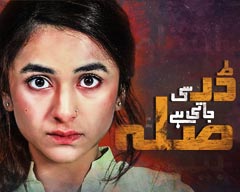 Drama Review: Dar Si Jati Hai Sila
(November 20, 2017)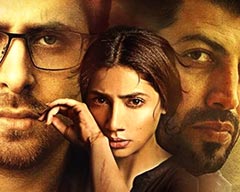 Film Review Verna: hell hath no fury as a woman scorned
(November 19, 2017)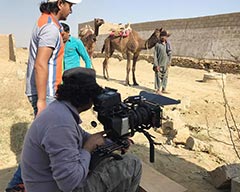 Farhan Alam: Director of 'Saawan', Pakistan's Nomination for the Oscars
(September 28, 2017)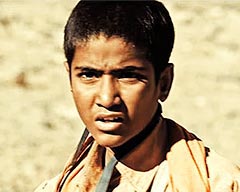 Film Review: Saawan
(September 19, 2017)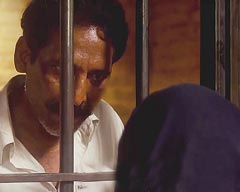 Film Review: My Pure Land
(September 18, 2017)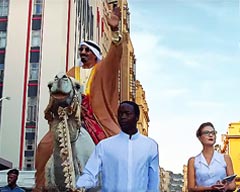 Film Review: Na Maloom Afraad 2 - Forgettable, If Not a Complete Failure
(September 05, 2017)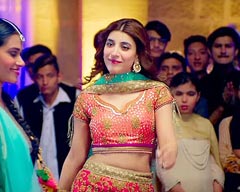 Film Review: Punjab Nahi Jaungi
(September 03, 2017)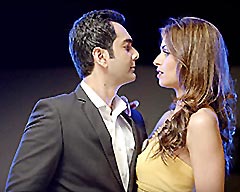 Film Review: 'Chain Aye Na,' - What true love is not!
(August 17, 2017)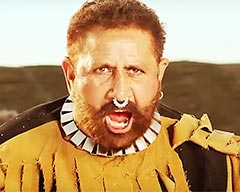 Film Review: Geo Sar Utha Kay
(August 15, 2017)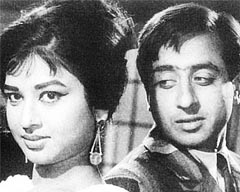 70 Years of Changing Tides in Pakistani Cinema
(August 01, 2017)