Glamorous Qinhuangdao: A Port in North China

Posted on: July 21, 2016 |

Comments | 中文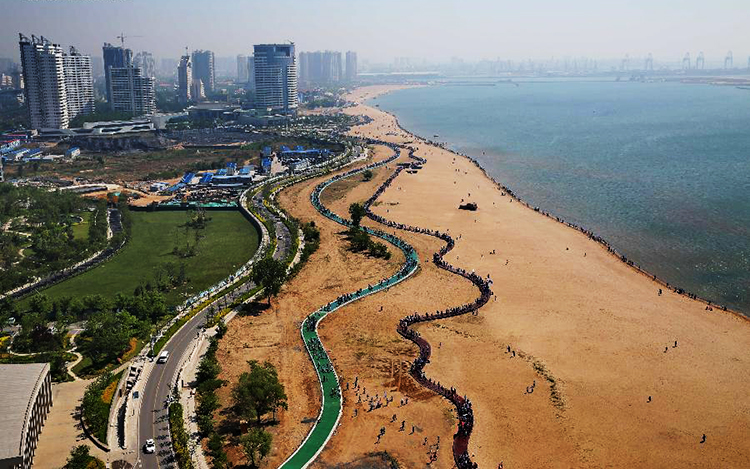 A view of Qinhuangdao
Qinhuangdao, a historic coastal resort in , contains abundant resources and glamorous scenery. Nicknamed the "Backyard Garden of Beijing and Tianjin", it was one of the co-host cities for the 29th Olympic Games in 2008.
Qinhuangdao is a sister city with more than 20 cites carrying the same name around the globe, including countries such as the United States, Italy, Japan, South Korea and South Africa. It hosted Asian Women's Basketball Championship and Football Games in the Beijing Olympic Games in 2008. It is also the host city for large-scale conferences on subject matters of international scope such as China-Europe Conference on Innovative Environmental Management and Sustainable Development.
What makes Qinhuangdao so popular?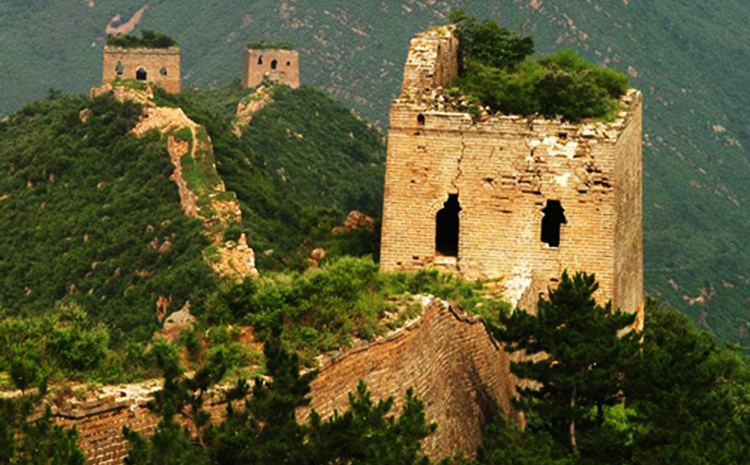 Dongjiakou Great Wall of Qinhuangdao
An Open and Tolerant "City of Culture"
Qinhuangdao is the only city named after an emperor. Shanhaiguan Pass, located in Qinhuangdao, is the only renowned city of culture with "mountain", "sea" and "pass" all included in its name, that is, Shan, Hai and Guan in Chinese. Beidaihe is the only summer resort built by the imperial court of the Qing Dynasty for tourists at home and abroad. The four counties in Qinhuangdao with diverse mechanism of tourism and peculiar human resources have made the city a place displaying national cultural heritage.
Qinhuangdao is charming and appealing for people due to various other reasons as well. A number of relics here are laden with amazing legends. The popular stories include tales of the Qin Emperor's quest for the immortals, Lady Mengjiang's lamentable love, the construction of praying tower and the battle between Yuan Shao and Cao Cao, Emperor Wudi of the Han Dynasty. Crisscrossing the region for 250 kilometers, the Great Wall of China is majestic, magnificent and impressive. Shanhaiguan Pass, with its complete set of ancient city, buildings and watchtower, is a representative masterpiece of the ancient defense project. Recent excavation of brick kilns at Banchangyu Valley along the Great Wall is ground-breaking in the research of this world wonder. Villas of various architectural styles in Beidaihe make it a museum of architecture of different countries.
As the city is developing, how does Qinhuangdao municipal government manage the relationship between urbanization and preservation of cultural relics? The local government sees to it that cultural relics be well preserved. It raises 1.86 billion RMB for the preservation of the old city of Shanhaiguan, which is a large chunk of its overall budget. Located at the center of the city, close to the sea and highly prized, China Yaohua Glass Group has resolutely revised its development plan and moved to the suburbs to protect its workshops built by the joint venture of China and Belgium in the 1920s.
Following the guideline of making the past serve the present, Qinhuangdao has spared no effort in protecting its cultural heritages and inheriting its splendid traditional culture. It aims at promoting tradition through the process of preserving cultural heritage. While excavating relics, it manages to usher in programs with remarkable cultural features, such as Shanhaiguan Great Wall Festival, Appreciating the Sea Event and Nandaihe Lotus Festival.
Culture is the life of a city. In order to promote the unique local culture to serve social development, the local government of Qinhuangdao organizes extensive discussions. Characteristics such as profundity, openness and tolerance are key words to city development.
In recent years, as the local government of Qinhuangdao has invested more than 1 billion RMB for cultural construction; projects such as Broadcasting and Television Center and the Olympic Sports Center have been completed in succession. Cultural Square Bookstore and Press Tower are also under construction. The renovated Shanhaiguan Great Wall Museum is among the top 10 high-quality museums in China.
The annual Qinhuangdao Exhibition of Paintings and Calligraphy by artists serve as a source of a fine cultural feast attracting many prestigious artists with rare works. Elegant art events enrich the harbor dwellers' cultural life and contribute to their aesthetic taste, such as Liu Shikun's piano performance, Salzburg symphony and Florida jazz. Programs such as Colorful Weekends and Summer Parties are venues for citizens to enjoy themselves amid pleasure and laugher.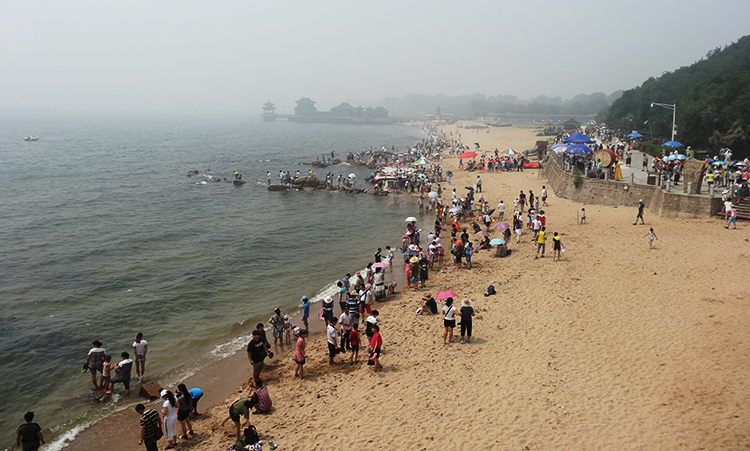 A beach view in Shanhaiguan District, Qinhuangdao
Unique City of Leisure
Qinhuangdao appears more appealing with its unique beauty as a coastal city, and the rich cultural heritage adds to the profundity of its charm.
Qinhuangdao in summer is undoubtedly a destination for leisure. Grassland by Binhai Avenue is refreshing while the cicadas' singing at Beidaihe is comforting. Seeping tea at the ancient city of Shanhaiguan in the breeze disperses homesickness and a walk along the trestle seeking for immortals in Shanhaiguan makes one feel as if one were in wonderland.
With the Bohai Sea to the south, the Yanshan Mountain to the north, Liaoning Province to the east and Beijing and Tianjin to the west, Qinhuangdao lies at the center of the Bohai Economic Rim and is of great potential. It enjoys nice natural surroundings with negative oxygen ion being as high as over 7,000 per cubic centimeter. It fully presents the image of an ideal leisurely city where man and nature are in harmony.
The guideline of making Qinhuangdao a cultured city includes turning it into a big park and a destination for travel and leisure by changing its layout and functions and cultivating its image as a coastal park along the Great Wall.
As the pace of Qinhuangdao's infrastructure construction and development has accelerated, the city has taken up a new face.
A convenient transportation network covering the sea, land and air is being created, as dozens of domestic routes are opened and full connection between the high grade highway and expressway is achieved.
A series of leisurely tour programs to the Great Wall, fishing village, mountains, historic sites, seaside and body building by the sandy beach makes Qinhuangdao a destination for over 10 million tourists.
Qinhuangdao, an eco-friendly, modern coastal city is appealing due to its scenery along the coast. Shanhaiguan Great Wall and tourist reception route is has been made more attractive with the completion of a number of excellent green projects, such as Huandao Park, Tanghe Park, and the People's Square Sport Park, Beidaihe Olympic Park.
The city is getting better and better, featuring high-rises, broad boulevards, green space, large forest, blue water and fresh air.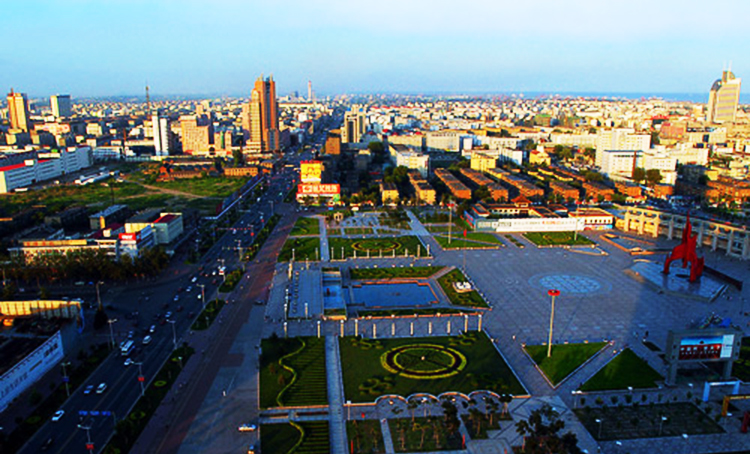 The Lovely Backyard Garden
Qinhuangdao, known as "the backyard garden of Beijing and Tianjin", is endowed with 40 odd tourist attractions and hence is capable of drawing flocks of tourists both from home and abroad. When it is hot in the capital, Beijing with the temperature soaring up to 35 degrees Celsius, Qinhuangdao maintains a temperature of 29 degrees Celsius making it a place which is sought after in Summers.
Qinhuangdao is better known for its coastal districts such as Beidaihe District, Shanhaiguan District and Haigang District. A number of activities are there for people to enjoy themselves, such as shopping, seafood feast etc.
The cozy and quiet life makes the island quite attractive to people. One can live on the island at in comfort, away the mundane routine.
It is convenient to live in Qinhuangdao. Shopping malls and supermarkets are mostly distributed in downtown shopping district and there are four large hospitals around.
Here is a reminder for people on vocation. You are expected to pay attention to signs on the roadside while driving so that you may not take a detour or lose your way as parts of outer-ring road are under repair along with many of the buildings. There are two ways for you to enjoy sea food that the city has for offer. One can either go to a reputable sea food restaurant or go to the sea food market for fresh sea food and get it cooked at the restaurant. The former is takes lesser time, whereas the latter is more fun as one may select the sea food by oneself.
The most famous sea food market in Qinhuangdao is Hailanghua Market by the business district. Local people frequent it for sea food fresh and dry with proper price. Besides, Shitanglu Market in Beidaihe District is a must if one wants to buy various kinds of shell handicrafts and ornaments.
You may also like: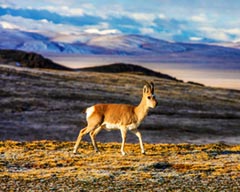 Hoh Xil: Kingdom of Wild Animals
(January 18, 2018)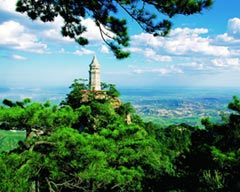 Panshan Mountain of Ji County
(January 11, 2018)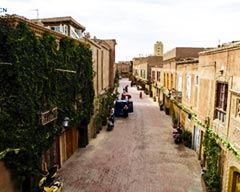 Stories from the Old Town of Kashgar
(January 04, 2018)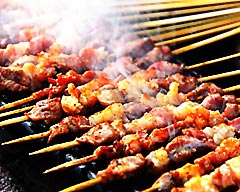 International Cuisine in Urumqi
(December 27, 2017)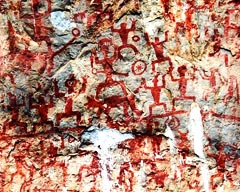 Zuojiang Huashan Rock Paintings, Guangxi
(December 19, 2017)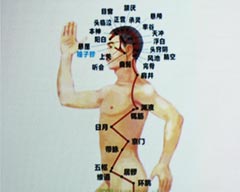 Seminar on Chinese Outlook on Life and Contemporary Value of Chinese Medicine
(December 15, 2017)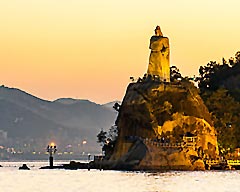 Gulangyu Island: The Island of Music
(December 13, 2017)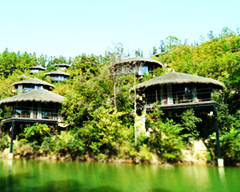 Mogan Mountain Farm Villas
(December 06, 2017)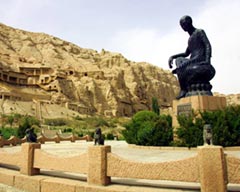 Kuqa: The Old Town on the Silk Road
(November 29, 2017)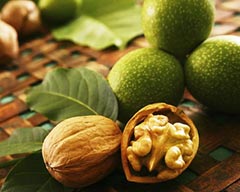 The Walnut Trees of Xinjiang
(November 23, 2017)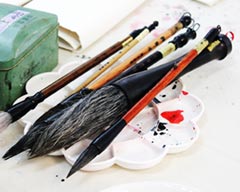 Chinese Ink-Wash Painting at China Cultural Centre, PNCA
(November 23, 2017)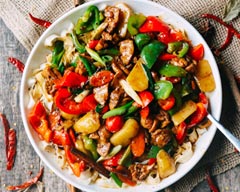 Famous Xinjiang Delicacy: Big-Plate Chicken
(November 16, 2017)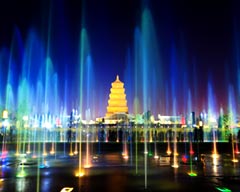 Shaanxi: New Glories on the Silk Road
(November 08, 2017)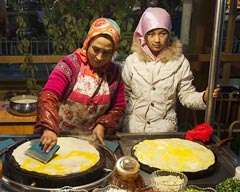 The Bustling Moyu Night Market
(November 01, 2017)