Eating Fresh at the Haryaali Farmers Market
Written by: Eeman Amjad
Posted on: April 29, 2015 |

Comments | 中文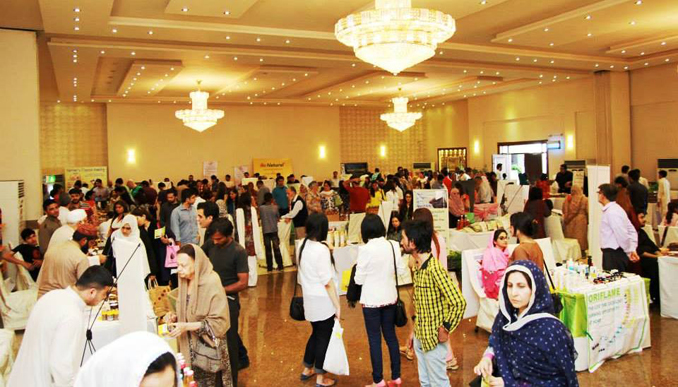 Haryaali Farmers Market Lahore
Lahore, the city of food lovers and connoisseurs, has recently taken to the trend of eating healthy and organic. Once every month, the Haryaali Farmers Market is set up to cater to the health-conscious foodies in the city. The tagline for the market, 'Eat Fresh', perfectly encapsulates their mission of bringing to the fore "producers of whole foods, organic vegetables, fruits, grains, hormone-free dairy products…..together in one venue on a regular basis".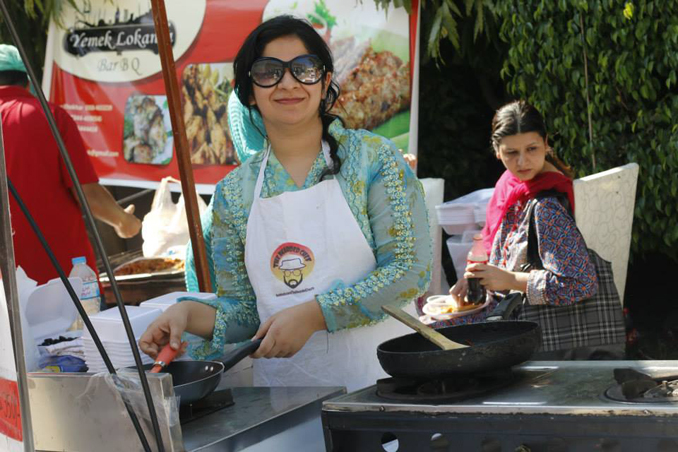 Last month, the Haryaali Farmers Market was organized at the Lahore Grande on Upper Mall. Live food stations, consisting of various food chains, bubble tea stalls, as well as home-made burgers and barbeque, were set up outside the hall. While the aroma of grilled food outside was tantalizing enough to stop visitors in their track, a catholic spread of organic vegetables, home-baked goods and hand-made soaps trickled outdoors from inside the hall.
Inside, the hall was packed with eager customers carrying cloth bags that were filled with organic and home-made goods. At the front of the hall, a row of baked goods that included cupcakes, chocolate pizzas, and cakes from places such as Cupcake Shoppe and Sinfully Sweet were being sold. These had mostly been set up by small-scale enterprises consisting of young bakers hoping to branch out to the mainstream market. There was also a variety of homemade organic breads from bakeries such as Crumbs and Roshni, which offered 100% whole-wheat honey bread, cheese bread, Nutella bread, low-fat and low-sugar muffins, as well as low-fat chocolate brownies, energy bars and local cereal. In addition to baked goods, pure natural honey, local dry fruits, spices, locally produced cheese and organic eggs were also available.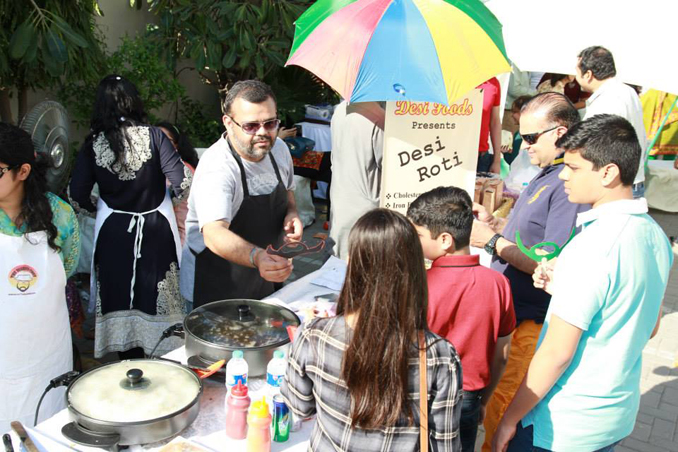 The items being sold extended beyond food products to local screen print designs, homemade paper, bags and notebooks. These included a stall by Parwana, a small paper company based in Lahore that produces and sells eco-friendly paper products, such as handmade and recycled wedding cards, gift boxes, diaries, notebooks and other stationery items. Prisms and Paintbrushes by Sadia Gilani was another stall that provided creative and original local stationery that may be customized for potential clients. Lahore Ink is yet another small design screen clothing line that is featured every month at the Farmers Market. However, a huge fad that has caught on in the city is natural handmade cosmetics, soaps, hair oils and bath products, sold by local body shops such as Marjees, offering a much healthier alternative to the chemically infused commercial shampoos and soaps.
The purpose of this endeavour is to bring together individuals who are not only zealous about living healthy, but who also feel passionately about local farming and a sustainable environment. The Haryaali Farmers Market, in its size and variety, is a highly commendable innovation in the local food industry that provides a space for home-grown products as well as small-scale local enterprises.
All images taken from the 'Haryaali Farmers Market' Facebook page
You may also like: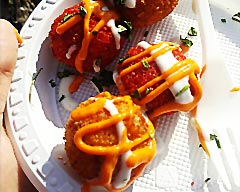 Karachi Eat 2018: The Good & the Bad
(January 16, 2018)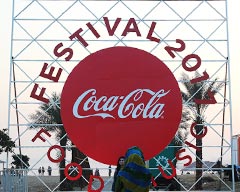 Coke Festival 2017 comes to Islamabad
(December 11, 2017)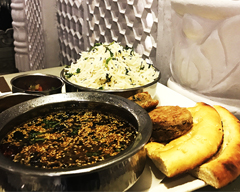 Food Review: Rahdaari
(December 07, 2017)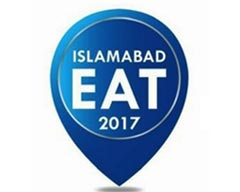 Islamabad Eat 2017: Don't Speak, Just Eat
(November 14, 2017)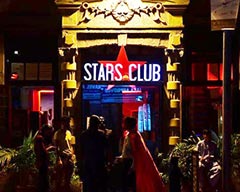 Stars Club: Karachi welcomes its first film-themed café
(November 06, 2017)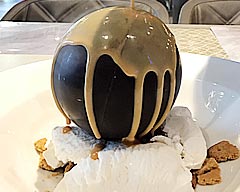 Food Review: Browns, Islamabad
(October 19, 2017)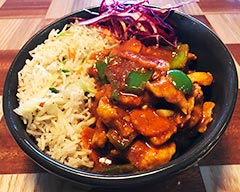 Wok Fusion Café
(October 09, 2017)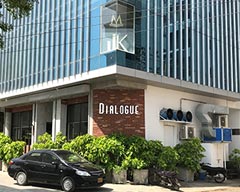 Food Review: Dialogue Restaurant, Karachi
(September 29, 2017)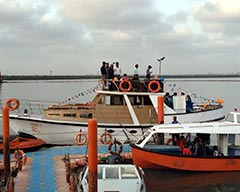 Savor Boating and Restaurant: A Unique Experience
(September 08, 2017)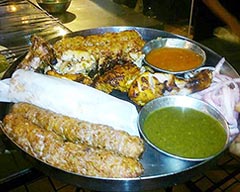 Boat Basin Food Street, Karachi
(August 25, 2017)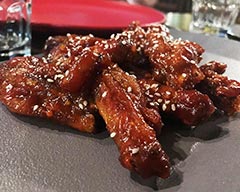 Food Review: #EAT, Islamabad
(August 11, 2017)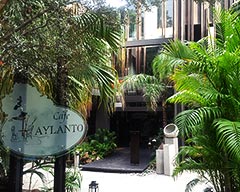 Food Review: Café Aylanto, Islamabad
(August 04, 2017)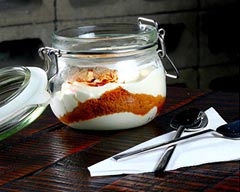 Food Review: Soi Asian Bistro, Karachi
(July 28, 2017)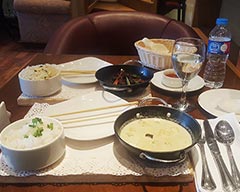 Food Review: The Chinese Café
(July 21, 2017)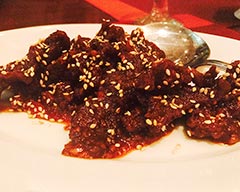 Food Review: Yum Chinese and Thai Restaurant
(July 14, 2017)