Karachi Eat 2016: Celebrating Diversity through Food
Written by: Javeriah Farrukh
Posted on: January 25, 2016 |

Comments | 中文
(Photo by Shehnaz Saeed)
Karachi is known for its diversity, and the most delightful way to experience it is through the city's delectable food. For Karachiites, food is not just a need, but a facet of their culture that mirrors the city's diversity. This diversity is what Karachi Eat 2016, held this weekend at Karachi's Frere Hall gardens, aims to celebrate. With a fitting tagline of "Eat. Eat. Repeat.", the festival provides a common ground for all and sundry to gather and celebrate their love for food, and for this beautiful city. On Friday evening, the city's iconic Frere Hall, aglow with a mystic purple haze, hosted throngs of people who had turned up with friends and family to enjoy Karachi's most popular foods. From juicy steak burgers to sizzling chapli kebabs, from the signature Burns Road kheer to freshly baked waffles, from Boba tea to aromatic paans, Karachi Eat was truly a foodie's haven.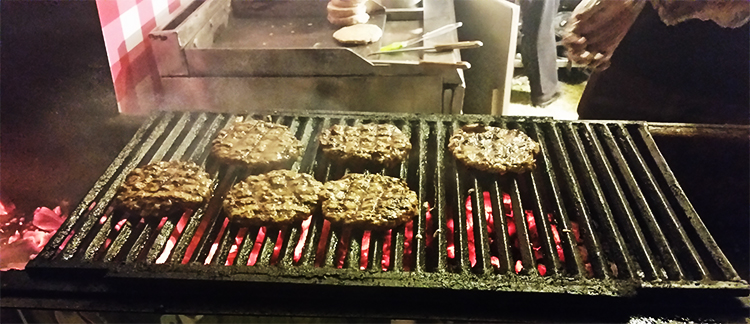 Juicy burger patties at 'Big Thick Burgerz'
Karachi Eat 2016 was the third edition of the signature food gala brought together by CKO (Chapra Khan Omari) Events and Architecture. It is the brainchild of three individuals, Sara Chapra, Omar Omari, and Aslam Khan. Their purpose for organizing the event each year is to promote local food as well as to give the inhabitants of this entertainment-starved city a chance to enjoy a weekend of food and fun – two things that are characteristic of Karachi.
This year's event offered an enormous selection of food. 92 vendors had set up stalls at the festival, including popular local food chains, upscale cafes, home bakers, and roadside vendors. As soon as one entered the manicured gardens of Frere Hall, the aroma of barbecued tikkas and freshly baked waffles tantalized one's taste buds. Local food companies such as Shan and National Foods had set up elaborate stalls, selling some of their signature dishes including shahi haleem, a thick spicy broth of lentils and meat, and samosa chaat, a tea-time favorite. Old favorites including Hoagies, Pantry, Patio and Vintage returned with delicious local and continental dishes including sandwiches, burgers, pizzas, soups, and steaks. The best-selling item of the event, however, was the classic Chapli Kabab (a patty of minced meat with strong spices fried to a crisp golden-brown) from the Chapli Kabab House which remained flooded with customers throughout the evening. Other varieties included indigenous cuisines such as hyderabadi kabab from Nano's Hyderabadi Cuisine, masala dosa from Khao Dosa, and chaat from Saniya's Kitchen. Chinese cuisine remained another popular choice, prepared by vendors including 'Chairman Mao' and 'Mr. Chow' that wowed people with their sizzlers and chowmein.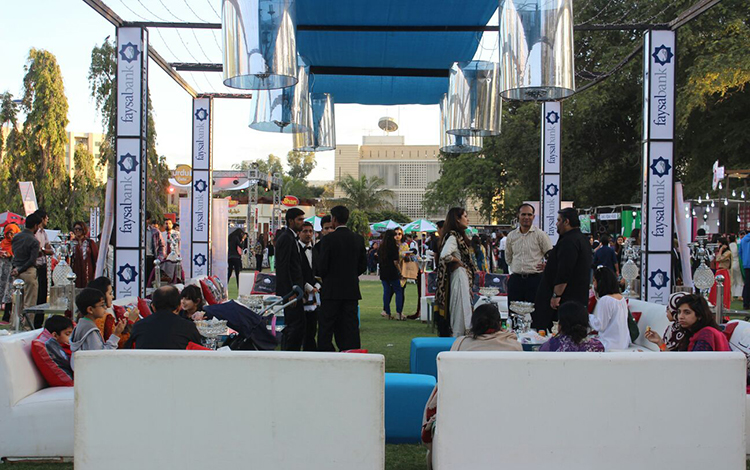 (Photo by Shehnaz Saeed)
How could a foodie's paradise be complete without dessert! Karachi Eat had an entire section dedicated to the most scrumptious sweet treats including cakes, pastries, cupcakes, and waffles. 'Spoonful' of nutella samosa fame returned this year with another addition to their creative menu – nutella gol gappas. Churros and Choc was another hot favorite. Magnum's mini ice-cream parlor also served tempting Belgian chocolate ice-cream at the venue.
Speaking of a food festival and not mentioning chai (tea) would be a disservice to the culinary senses of Karachiites. Chai is a recurrent feature in a typical Karachiite's day. With breakfast, during work, in the evening, after dinner, and sometimes even as comfort food, a piping hot cup of kaddak chai is often all one needs to get through the day. Chai Wala, with their lip-smacking parathas and chai were also present at the festival. Boba tea also made a return with their exotic selection of teas.
A panoramic view of the crowd (Photo by Karachi Eat Festival)
Karachi Eat lasted for three days, providing some much-needed relief from the stressful life of this buzzing metropolis. This event was not merely a culinary treat; it also set the bar higher for entertainment in Karachi as a whole. Although it started off as a food gala, this festival has now become a representation of Karachi. It serves to highlight the need for celebrating things that are woven into our cultural fabric. It also serves as an avenue for promoting the city and its diversity while giving its inhabitants a chance to come together and celebrate under one roof.
You may also like: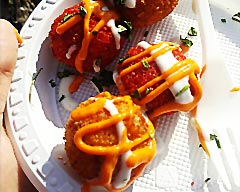 Karachi Eat 2018: The Good & the Bad
(January 16, 2018)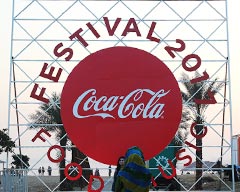 Coke Festival 2017 comes to Islamabad
(December 11, 2017)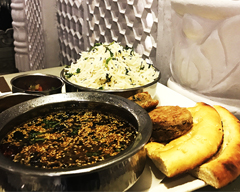 Food Review: Rahdaari
(December 07, 2017)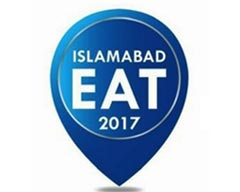 Islamabad Eat 2017: Don't Speak, Just Eat
(November 14, 2017)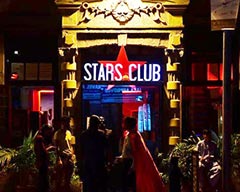 Stars Club: Karachi welcomes its first film-themed café
(November 06, 2017)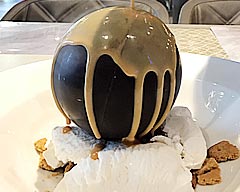 Food Review: Browns, Islamabad
(October 19, 2017)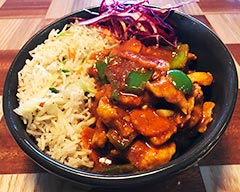 Wok Fusion Café
(October 09, 2017)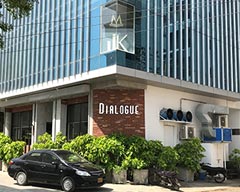 Food Review: Dialogue Restaurant, Karachi
(September 29, 2017)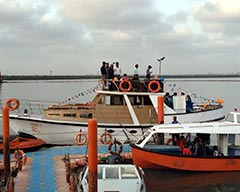 Savor Boating and Restaurant: A Unique Experience
(September 08, 2017)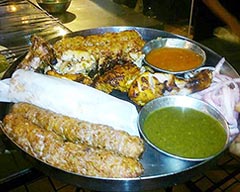 Boat Basin Food Street, Karachi
(August 25, 2017)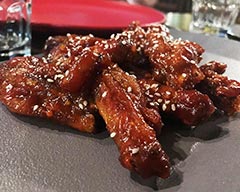 Food Review: #EAT, Islamabad
(August 11, 2017)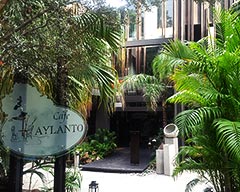 Food Review: Café Aylanto, Islamabad
(August 04, 2017)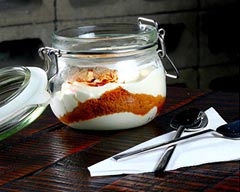 Food Review: Soi Asian Bistro, Karachi
(July 28, 2017)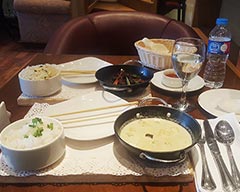 Food Review: The Chinese Café
(July 21, 2017)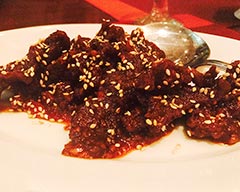 Food Review: Yum Chinese and Thai Restaurant
(July 14, 2017)