Karachi Literature Festival 2015 - Day II (Saturday, 7th February)
Written by: Moomal Chhabria and Humnah Farooqui
Posted on: February 09, 2015 |

Comments
As one stepped into Beach Luxury Hotel, the aura of literature lovers seemed to have caught pace from day 1. It could be rightly said that this festival is like meditation for literature enthusiasts to interact with individuals consistently influencing their life through creativity of words. From book launches, to discussions on theatre, or the power of an author's perspective, no seat was left empty. The festival was a display of talent that has emerged from Pakistan. Appreciation from foreign writers such as David Waterman and Alex Preston, along with the virtual presence of Karen Armstrong to show her support for Compassionate Karachi, showed the global impact of Pakistani literature.
The festival offered something of interest to everyone. The presence of representatives from India as well as other countries showed that literature has no boundaries. With food stalls, animated discussions, and Coca Cola's initiative to collect books for the underprivileged, there was not a dull moment at KLF day 2.
"Book Launch: Where Worlds Collide: Pakistani Fiction in the New Millennium by David Waterman" – Moomal Chhabria

David Waterman Muneeza Shamsie Dr. Framji Minwalla
In a panel where David Waterman, Muneeza Shamsie and Dr. Framji Minwalla emerge together to introduce a new idea, the audience was sure to witness an engaging discussion. Waterman serves as Director of the Applied Foreign Languages Department at the University of La Rochelle, France. He is currently working on Pakistani culture, history and literature. This session was on Waterman's interest in social identity in relation to his book, titled "Where Worlds Collide: Pakistani Fiction in the New Millennium". The book is based on 9 Pakistani novels, including the works of such renowned authors as Kamila Shamsie, Mohammad Hanif and H.M Naqvi.
At the session, Waterman expressed admiration for Pakistani literature, as well as his keen desire to introduce it to French readers. Through his book, he presents a political critique, unveiling several truths about Pakistani society and its history. He spoke about the "second wave" of Pakistani authors, who have brought forth similar yet distinct ideas through their writing. While Mohsin Hamid's writing portrays Pakistan as not just a country but an idea, Kamila Samsie's book 'The City by the Sea', according to Waterman, uses the city as a metaphor to represent the nation as a hub for family life. Highlighting analogous themes such as a flawed justice system, the clash of civilizations, and the lack of acceptance for hybrid personalities, this session established that historical fiction is a unique platform where a writer can play with words and accomplish what a historian couldn't.
In recognition of Pakistan's growth as a nation, Waterman commented on the substantial progress made by the country within a narrow time span. According to Muneeza Shamsie, Waterman's detailed analysis of each book as a separate chapter, yet the discernible linkages provided between the works of all authors was fascinating, and traced the similar threads between all the writings covered.
The discussants agreed that it is essential to read criticism on Pakistani fiction in order to fully comprehend it, as well as to engage with the diverse perspectives on it. Hence, they concluded that "it is critics who build architecture around the work of authors."
"Can Local Cinema Travel Globally?" – Humnah Farooqui

Sanjay Iyer Meenu Gaur Munizae Jahangir
The panel, comprising Sanjay Iyer, Munizae Jahangir and Meenu Gaur, deliberated on whether local cinema has the potential to go global. Moderated by Mazhar Zaidi, the session featured a discussion on the distribution, production and audience reception in the film industry. The panel also reflected on the steps required to retain the local audience. The discussants emphasized that indie filmmakers needed to know their market, and should exhibit films through appropriate distribution channels in order to steer audiences away from the popular Bollywood and Hollywood films, and towards local cinema. This would also require clever marketing.
Meena Gaur, co-director and co-writer of the critically acclaimed Zinda Bhaag, explained that the film received international recognition and had an 8-week run in multiplexes despite the producer's earlier doubts that the film's audience would be limited. She asserted that by making their way to film festivals, Indie films can increase their outreach and access the global audience. Gaur also listed other alternatives that help local cinema reach larger audiences, such as mainstream channels. However, she explained that the recent opening of multiplexes in all major cities had led to class divisions in film viewership, and the decline of single-screen cinemas prevented films from reaching certain audiences.
The panel used the example of the film 'Lucia' to highlight the new ways of distributing and funding films. They elaborated that director Pavan Kumar was fortunate to gain support on the social media, which enabled him to get more than 5 million followers through an online campaign. Sanjay Iyer, who acted in the film, commented that Kumar made the film independently by raising funds from the audience, i.e. the film was produced by the audience. Iyer also remarked that cinema-goers are declining because alternatives such as Netflix now cater to niche markets in private spaces.
"There is a paradox at work here," said Iyer. "Neither did Lucia have mainstream content, nor was it a typical Bollywood film, but it reached out to audiences globally." He also added that with a diverse audience, filmmakers must question the universality of themes; the story should be such that it touches the audiences across borders. "This is an advantage that can be exploited in the native as well as the global market," he added.
The panel further discussed the need to diversify the range of themes and steer away from exclusively making patriotic films, as that restricts content and narrows it down to a specific audience. Filmmakers should concentrate on broader themes, which would attract a larger audience.
Sanjay Iyer concluded the session with an optimistic outlook on the revival of Pakistani Cinema. "Although Pakistani cinema is still in infancy, it holds the potential to grow and compete with developed film industries such as Bollywood," he stated.
"Freedom's Niece: In Conversation with Nayantra Sahgal" – Moomal Chhabria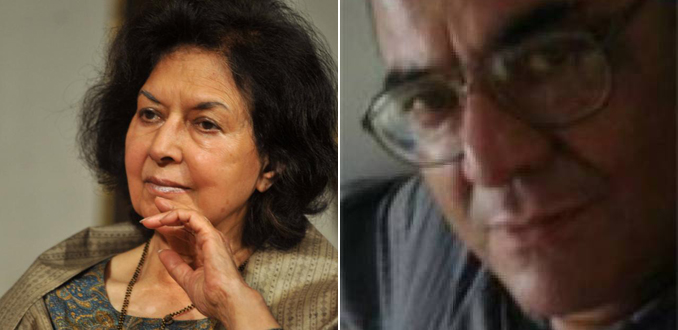 Nayantara Sahgal Salman Tarik Kureshi
History was revisited as Nayantra Sahgal, Jawaharlal Nehru's niece (hence the name "freedom's niece"), participated in the Karachi Literature Festival 2015, in a session titled "Freedom's Niece: In Conversation with Nayantara Sahgal". Salman Tarik Kureshi, a distinguished poet and newspaper columnist, was a discussant at the session.
An accomplished Indian author from one of the subcontinent's leading families, Nayantra Sahgal writes about how India reacts to political crises. During the session, she spoke about her family and shared recollections from her past. While referring to Jawaharlal Nehru and the evolution from the days of Imperialism, she said to the audience, "No nation can be great whose people are narrow in thought."
She explained that her life was full of obstacles owing to her father's imprisonment and eventual death. She put forth her strong belief about two things in alignment with Jawaharlal Nehru's perspective which, in her opinion, were non-negotiable for any nation: democracy and secularism. She reiterated her uncle's passion for India's development by sharing a piece of Robert Frost's poetry that Nehru held dear: 'For I have promised to keep, and miles to go before I sleep'.
Sehgal shared her belief that authors today should be willing and courageous enough to share diverging perspectives on various topics, even though criticism is often perceived negatively. Her viewpoint on non-violence and secularism in India gathered massive support from the audience, since she believed that the solution to everything lies in peaceful resolution, as proven by people like Malala Yousafzai. In response to questions raised about the fate of minorities in India, she affirmed, "India will never be turned into the Hindu Republic of India."
RELATED ARTICLES:
You may also like: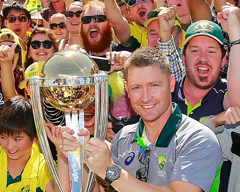 Australia Pulverizes New Zealand to Bag World Cup 2015 Trophy
(March 30, 2015)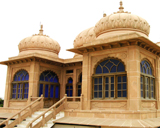 The Undying Grandeur of the Mohatta Palace Museum
(March 29, 2015)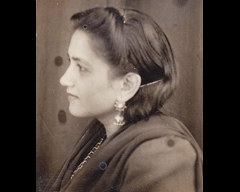 Ada Jafarey: A Tribute
(March 27, 2015)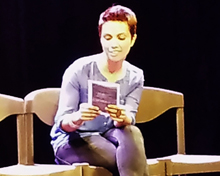 Me, My Mom & Sharmila: Fawzia Mirza and the Brown Woman
(March 26, 2015)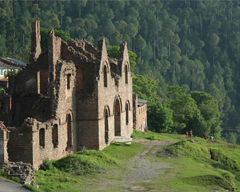 Silk Road: The Picturesque Mansehra and Abbottabad-VI
(March 25, 2015)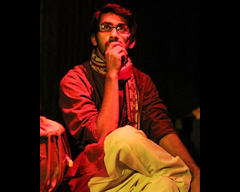 Azeem Hamid and the Independent Theatre Company
(March 25, 2015)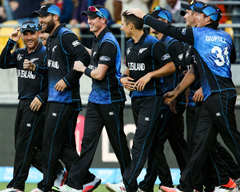 New Zealand to Choke South Africa and India to Overpower Australia?
(March 24, 2015)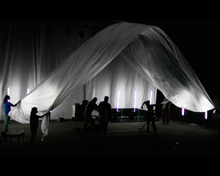 NAPA International Theatre Festival 2015: 'Among Fog'
(March 20, 2015)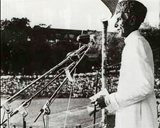 Pakistan Resolution Revisited
(March 20, 2015)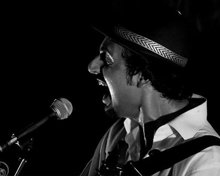 Faizan Tirmizi - The Ideology of an Aspiring Musician
(March 12, 2015)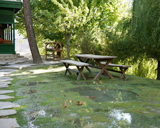 Hunza Valley: A Fine Balance between Tradition and Modernity
(March 10, 2015)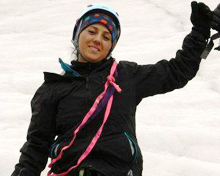 Samina, we are proud of you!
(March 06, 2015)