Lahore Literary Festival 2016: Day I
Written by: Salma Chaudhry
Posted on: February 22, 2016 |

Comments | 中文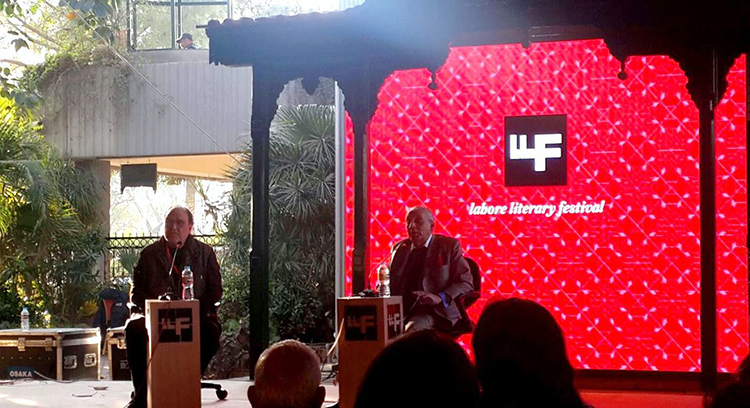 Author A.G. Noorani with Khaled Ahmed
'The Destruction of Hyderabad'
The session on A.G. Noorani's book, titled The Destruction of Hyderabad, was moderated by Khaled Ahmed, but the author mostly took charge of the conversation as he spoke ardently about the events that led to the occupation of Hyderabad by Indian forces. The book offers a perspective that is quite distinct from what most historians have proposed.
The fascinating story was shared by A.G. Noorani himself. As he began to talk about Partition in general and the destruction of Hyderabad in particular, the passion he felt for these events was quite evident in his tone. "Sardar Patel was responsible for the 1948 Police Action in Hyderabad," he argued. Noorani stated that police action could have been averted if sentient measures had been taken and Hyderabad was given time to annex with India. "I'm not denying the fact that the feudal rule of Nizam deserved to be thrown away, but the violent action made the whole situation much worse, with a lasting impact on the state of Hyderabad."
The audience at the session included veteran foreign policy experts including Khurshid Mehmood Kasuri, and the dialogue expectedly ventured into the issue of Kashmir. Mr. Noorani held that without a viable solution to the Kashmir problem – one that caters to the requirements of all concerned parties – there will never be long-lasting peace in the region.
"I think the only time that we were close to reaching a solution to this issue was during the Musharraf era," said Mr. Noorani in his concluding remarks. The Destruction of Hyderabad powerfully puts forth the point that the disaster was conceivable, Sardar Patel was responsible for this calamity, and a complete absence of control was what allowed the tragedy to ensue.
'Aag ka Darya: Partition's River of Fire'
Qurat-ul-Ain Haider was one of the greatest Urdu writers of the sub-continent, and her novel Aag ka Darya is a must-read for anyone who seeks to become a novelist. Those who have read this brilliant piece of prose acknowledge that it is one of the best literary pieces incorporating history and culture with fiction.
"She didn't consider it to be her best piece", Asif Farrukhi initiated the conversation, which had Zehra Nigah, Arifa Sayeda and Ameena Saiyid on the panel. Ameena Saiyid, who also happens to be Qurat-ul-Ain Haider's niece, shared some of her family stories and the details of the small village in India, which was their hometown. Dr. Arifa Sayeda expressed her view that Aag ka Darya is a novel that should not simply be read, but also experienced. The reader must feel it in order to really comprehend its meaning and depth.
Qurat-ul-Ain Haider was also faced with a lot of criticism when she published this novel – some denigration also came from those who considered her a traitor, because she decided to live and work in India. "She was an artist who believed in her work; to her, these boundaries didn't matter" Zehra Nigah shared her thoughts about her friend and mentor.
A fully packed hall at the session 'Aag ka Darya'
Ameena Saiyid regarded the author as a bridge between Pakistan and India. "Nobody elucidated partition the way Qurat-ul-Ain Haider did through her novel. You need to swim through this river of fire in order to really understand literature," added Dr. Arifa.
The panelists expressed their view that although Qurat-ul-Ain Haider should perhaps have commissioned someone else to translate the novel into English, she preferred to do it by herself. The audience burst into laughter when Dr. Arifa Syeda translated one of the Urdu words into English, saying: "I thought I should translate it into our mother tongue for everyone to fathom it."
A very straightforward woman who remained single throughout her life, Qurat-ul-Ain Haider produced literature that will be a source of inspiration and learning for existing as well as aspiring Urdu writers all around the sub-continent. "We cannot thank her enough for writing Aag ka Darya; no one has captured partition as beautifully as she did", Asif Farrukhi concluded the conversation, amidst a fully packed hall.
RELATED ARTICLES:
You may also like: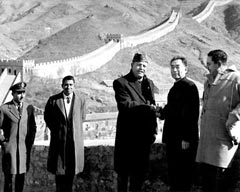 From People to People, Pakistan-China Relations since 1965
(December 12, 2017)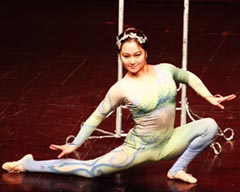 Rhythm of Liaohai Gala at PNCA, Islamabad
(December 08, 2017)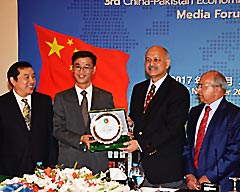 3rd CPEC Media Forum, Islamabad
(November 28, 2017)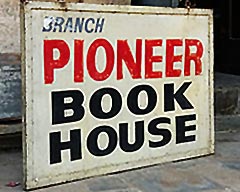 Pioneer Book House, Karachi
(November 24, 2017)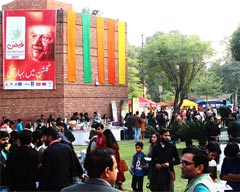 Faiz International Festival 2017
(November 22, 2017)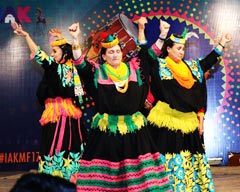 Lok Mela comes to Karachi
(November 17, 2017)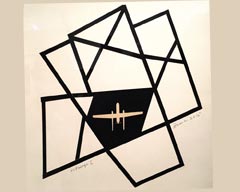 Writing Partition in Urdu
NYU's Urdu Conference
(October 13, 2017)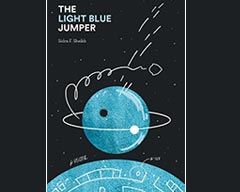 Book Review: The Light Blue Jumper by Sidra F. Sheikh (First Pakistani science fiction novel)
(October 02, 2017)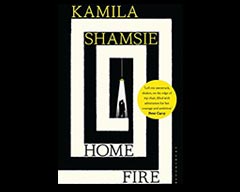 Book Review: Home Fire by Kamila Shamsie
(September 07, 2017)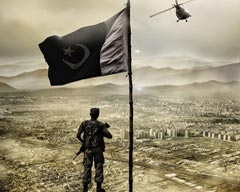 Pakistan's Armed Forces face challenges in 2017 with a New Confidence
(September 05, 2017)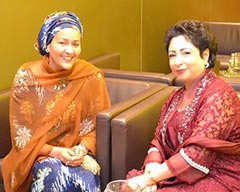 August 14 celebrations at the UN with the Sachal Orchestra
(August 15, 2017)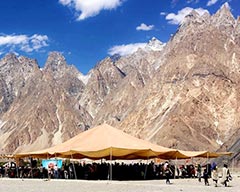 FACE Mela 2017, Passu
(August 10, 2017)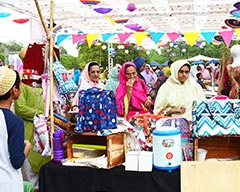 The Bohra Bazaar, Karachi
(August 07, 2017)