Message from H.E. Mr. Sun Weidong, Ambassador of China to Pakistan
|

Comments | 中文
Since the reform and opening-up was initiated in 1978, China has made remarkable achievements in development. Not only did the economic growth soar with the annual rate of 10%, but hundreds of millions of people were lifted out of poverty. China has become the second-largest economy in the world and shifted to a middle-income country. Last year, China contributed to nearly 30% of the global economic growth.
At present, China's economy is generally stable, a pale of around 7.5% growth in GDP, with steady progress of structural adjustment. We are able and also confident to keep the economy running in a reasonable range with high quality and efficiency, in order to realize the "Chinese Dream", which means, to achieve national prosperity, revitalization and people's well-being.
Both China and Pakistan are developing countries, shouldering the shared task of development. A peaceful and progressive China means more opportunities for development, strong mutual support and expanding common interests, from which Pakistan will surely benefit. The China-Pakistan relationship will also be consolidated, enhanced, upgraded in the course of China's development and move towards "a community of shared destiny".
I'm happy to see that China-Pakistan relationship is now in the best period in history, with strong impetus and ferocious momentum. Both countries extend frequent high-level visits to each other. China-Pakistan Economic Corridor proceeds well with substantive results and some major projects are making headway constantly. The people-to-people contacts bring us even closer together and both countries maintain close coordination and collaboration on major regional and international issues.
Since its initiation in February 2012, Youlin Magazine has made remarkable contribution to the promotion of China-Pakistan relations. It serves as a bond connecting the hearts of our two peoples. I would also like to extend gratitude and appreciation to Honorable Senator Mushahid Hussain for his efforts of launching and running Youlin Magazine as well as promoting China-Pakistan relations. I am fully convinced that Youlin Magazine will be able to play a more important role in this regard in the future and China-Pakistan friendship and cooperation will continue to make headway in the days to come.
Speech at the National Day Reception
By H.E. Mr. Sun Weidong, Chinese Ambassador to Pakistan
September 29th, 2014, Islamabad
Hon. Sardar Ayaz Sadiq, Speaker of the National Assembly of Pakistan,
Hon. Khawaja Muhammad Asif, Minister of Defense and Minister of Water and Power,
Hon. Ahsan Iqbal, Minister of Planning and Development,
Hon. Mian Muhammad Shahbaz Sharif, Chief Minister of Punjab Province,
Hon. Murtaza Javed Abbasi, Deputy Speaker of the National Assembly of Pakistan,
Ministers, Chief Ministers and Generals,
H.E. Ambassadors,
Ladies and Gentlemen, Dear Friends,
Assalam o Alaikum!
We are happy here to celebrate the 65th anniversary of the founding of the People's Republic of China. I want to thank Hon. Speaker Sardar Ayaz Sadiq and other distinguished guests for your attendance. Thank you all for your support to the China-Pakistan friendship and cooperation.
Ladies and Gentlemen,
What is China? How is China going on recently? Many friends care about China and ask questions like these. Let me take this opportunity to share with you some of my ideas.
First, China's development is fast yet stable. China has a large population. But China took just several decades to realize what the developed countries achieved for centuries. Our GDP now ranks second in the world and this is a big achievement. Now, China is more focused on the quality and efficiency of economic development and began to change how it grows. We want to drive the growth by innovation and domestic demands. We are now building Chinese economy version 2.0 with full confidence.
Second, China is open and inclusive. The reform and opening-up are the strong driving forces to China's development. We let the market decide how to allocate resources. China (Shanghai) Pilot Free Trade Zone continues to achieve fresh progress. China cannot live without the world and the world cannot live without China either. We believe in peaceful development and good neighborhood is the key and foundation. We pursue the policy of "amity, sincerity, mutual benefit and inclusiveness" and want to achieve common development with our neighbors.
Third, China is confident and modest. China has found a path of development suitable to its national conditions. Economic growth is our central task and we properly handle the relations among reform, development and stability. Besides, Chinese people are open-hearted. We are ready to learn from all the civilizations for a better future of China and the world.
Fourth, China is old and young. China has a long history of more than 5,000 years, and we can learn and benefit a lot from our rich heritage. We also have a dream, and that is called the Chinese Dream of rejuvenating the Chinese nation. The purpose is to improve the people's well-being and promote the nation's prosperity. This is not only China's dream. We want to work vigorously with other countries to achieve our common dream of peace and development.
Ladies and Gentlemen, Dear friends,
China-Pakistan friendship has a long history. It withstood the test of time and is deeply rooted in the people's hearts. Recently, Pakistan has suffered from heavy floods. Chinese President Xi Jinping, Premier Li Keqiang and Foreign Minister Wang Yi have expressed condolences and sympathy. Chinese Embassy and China Red Cross have made donations. We will provide more assistance. Besides, China has given assistance to the IDPs in Pakistan and the goods have already arrived in Pakistan.
Why do China and Pakistan enjoy such an all-weather friendship? I think there are many reasons. We always stick to the Five Principles of Peaceful Co-existence. We always respect, trust and support each other. We believe in equality among countries, no matter rich or poor, big or small. Both of us support justice in international affairs and safeguard the interests of developing countries. We also work together for peace and stability in the region and the world.
I want to say that, as time goes by, the priority of Pakistan in China's diplomacy has not changed. The historical friendship between our two countries has not changed. The good momentum of China-Pakistan relations has not changed. China always supports Pakistan's independence, sovereignty and territorial integrity. We always support Pakistan's efforts of promoting economic and social development. We respect and support Pakistan's national security strategy and appreciate its huge contribution to the international counter-terrorism efforts. We also respect the path of development decided by Pakistani people and never interfere in Pakistan's domestic affairs. In one word, we hope Pakistan always enjoys peace, stability and prosperity.
Now, we are actively promoting cooperation and China-Pakistan Economic Corridor is a very important part. The construction of power plants is under way in Nandipur, Sahiwal, Port Qasim, Bahawalpur and Karachi. The Ruyi-Masood Textile Industrial Park is also under construction. The Gwadar Port and other infrastructure projects are making headway. We will continue to make cooperation in energy, infrastructure and industrial parks. Besides, China is about to set up a new Consulate General in Lahore in the near future.
Ladies and Gentlemen, Dear friends,
We will keep the tradition of high-level exchanges between China and Pakistan. Chinese President Xi Jinping is willing to visit Pakistan at a mutually convenient time of early date. We also support and welcome Pakistan to join the Shanghai Cooperation Organization.
The future of China-Pakistan relations is bright. I am firmly convinced that with our joint efforts, our common dream of improving national prosperity and people's well-being will be realized.
May China-Pakistan friendship last forever!
Chin Pak Dosti Zindabad!
Thank you and Shukria!
You may also like: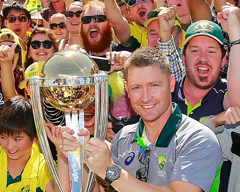 Australia Pulverizes New Zealand to Bag World Cup 2015 Trophy
(March 30, 2015)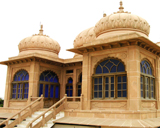 The Undying Grandeur of the Mohatta Palace Museum
(March 29, 2015)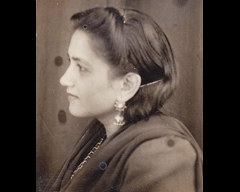 Ada Jafarey: A Tribute
(March 27, 2015)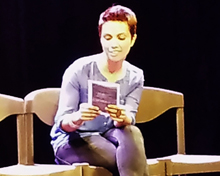 Me, My Mom & Sharmila: Fawzia Mirza and the Brown Woman
(March 26, 2015)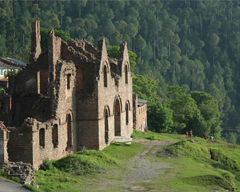 Silk Road: The Picturesque Mansehra and Abbottabad-VI
(March 25, 2015)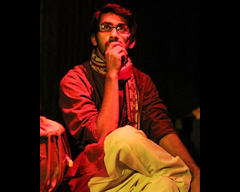 Azeem Hamid and the Independent Theatre Company
(March 25, 2015)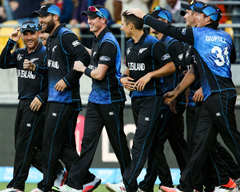 New Zealand to Choke South Africa and India to Overpower Australia?
(March 24, 2015)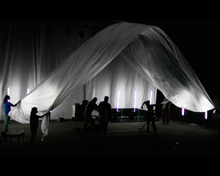 NAPA International Theatre Festival 2015: 'Among Fog'
(March 20, 2015)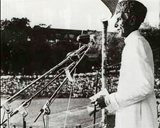 Pakistan Resolution Revisited
(March 20, 2015)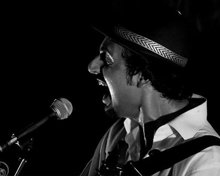 Faizan Tirmizi - The Ideology of an Aspiring Musician
(March 12, 2015)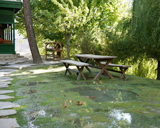 Hunza Valley: A Fine Balance between Tradition and Modernity
(March 10, 2015)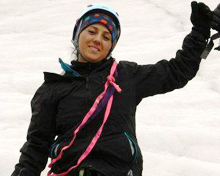 Samina, we are proud of you!
(March 06, 2015)