Shaida Rahim - Giving Back to Pakistan
Written by: Ismail Umar
Posted on: July 23, 2015 |

Comments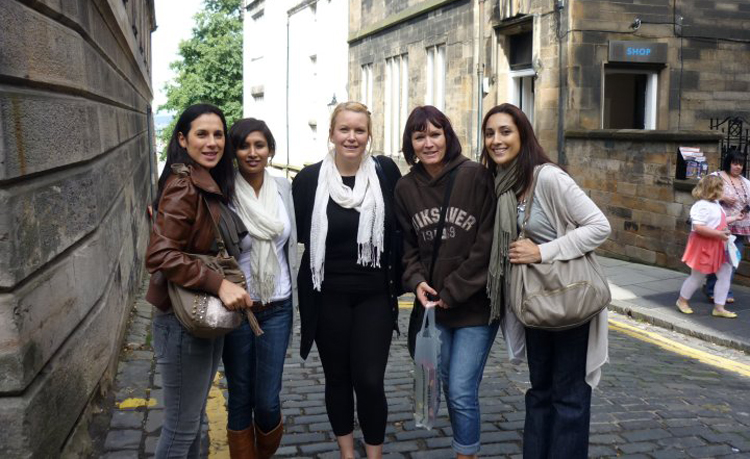 Shaida (right) with staff on a team building exercise in Edinburgh, UK
Born and raised in the Cathedral City of Peterborough in Cambridgeshire, England, Shaida Rahim came to Pakistan four years ago, to help give back to her parents' homeland. Back in the '60s, her parents, originally from the Punjab, left for the UK at the tender ages of 21 and 18 years, where they were able to build a life and family with better prospects.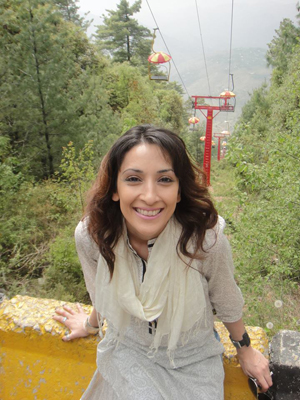 Enjoying the Weather in Murree
Shaida, the youngest of four siblings, ascertained her combined honors degree in Business and Law at the age of 21. By the age of 28, she had developed a strong career in the recruitment industry. In 2006, at the request of her father, and with help from her eldest brother, she introduced a new recruitment business into the market, providing niche services to local government and private businesses, which specifically aimed at helping children and young people in care. By the time she was 30, her business had grown into a national entity, with a strong reputation as one of the leaders in its field.
Following whirlwind successes in her 20's, tragedy hit in 2008, when Shaida's father lost his battle against cancer, leaving unsettled property disputes in Pakistan. In 2010, along with her family, Shaida visited Pakistan, with a view not only to settle matters, but also to visit her father's roots. Prior to this visit, Shaida had only ever visited Pakistan once back in the early '90s, and she wasn't fond of it: "During my first visit, I was only 15 years old. I visited Karachi, Islamabad and some parts of the Punjab, and in all honesty, I wasn't fond of it: the environment and the people were just too different from what I was used to – it was a huge culture shock for me".
However, Shaida's second visit in 2010 turned out to be quite the opposite: "(This time) I fell in love with Pakistan. I've been to a lot of countries in the world, but Pakistan just has something special to offer." When asked why this second visit was so different, she responded, "I think my perspective, my mindset had changed. The Pakistan of 2010 was very, very different. There was this new generation, this new era of Pakistan emerging, which was very exciting – a light ignited, and I was curious to know more".
Shaida's relocation to Pakistan was never planned. However, since her father's passing, some part of her had yearned to come back, just to see his homeland. Since she was a little girl, her father would always tell her that Pakistan is an amazing country, and she must do her best for it; that she may have been born and raised in the UK, but her roots were still Pakistani. Thus, her desire to give back to Pakistan is, in large, due to the influence of her father: "A lot of what I'm doing now is because of him", she says.

At a training course for the ICMAP on job hunting skills
While in England, Shaida didn't have much interaction with Pakistanis. "Back in the UK, Pakistan isn't portrayed with a great image, unfortunately. But that's unfair to Pakistan. When you actually come here and see it for yourself, it's an entirely different experience, and you realize what a beautiful country Pakistan is".
Shaida's return to Pakistan was not without its share of problems. "Being a foreign female entrepreneur in a male-dominated society can be challenging. Some males come across as uncomfortable knowing you're the decision maker, and perhaps question your lack of cultural understanding on how business is done here, but you have to stand your ground".
Getting used to local culture wasn't the easiest task for Shaida. "Initially it was very difficult: the hot climate, the use of ACs, the type of food consumed; it was all very new for me. I laugh now, but I used to get frustrated about things like, why do people not stand in queues in Pakistan, or why is road driving etiquette non-existent here?, which were some of the more obvious things that I noticed when I first came here". Four years on, and Shaida seems to have well and truly settled in. "It's been a huge learning curve for me. When you learn why the system is the way that it is, you begin to understand it better". She also learned to speak fluent Urdu with the help of her sister-in-law. "My family and friends supported me a lot in this period".
Shaida Rahim is currently the head of 'Job Resourcers', a recruitment consultancy located in the F-8 sector of Islamabad. When she started her business three years back, she did a lot of commercial recruiting. However, she soon shifted her focus towards domestic and lower level staff, due to its limited supply and increasing demand by clients. "A lot of my clients and candidates ask me, "You came from England. Why are you supplying domestic staff?" To me, recruiting at this level serves a two-fold purpose: firstly, we are helping poorer families in society to survive, and secondly, these people are our backbone. They run our households. If it weren't for them, we couldn't work. They are the very foundation on which we are growing."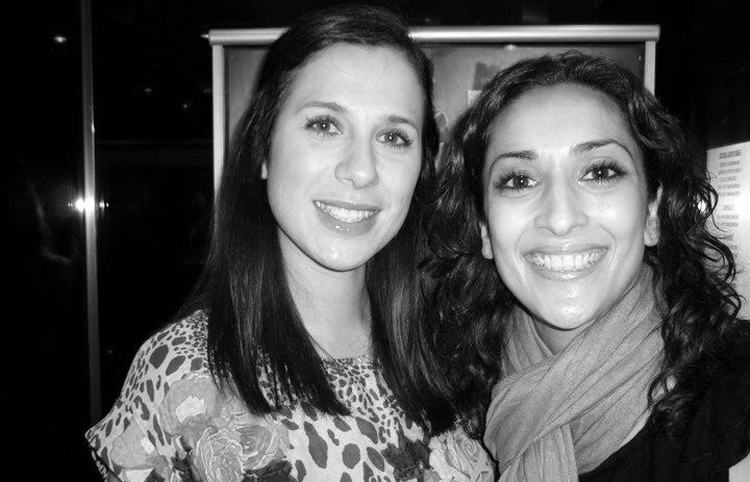 With a friend back in the UK
According to Shaida, there are several outfits providing domestic workers in Pakistan, but the problem remains that these are purely commercial businesses, aiming for profit maximization. "We've come here with a different mindset", remarks Shaida. "Here, it's not about making a buck; it's about helping those in need. That is what we do, and what we will carry on doing."
In order to ensure that the people supplied by her consultancy are genuine and honest, Shaida has adopted the screening process similar to that in the UK, with systematic background checks and a thorough interviewing process. Equally important, she believes, is the screening of her clients. "We have to take identification details of our clients, so that we know who we are dealing with. We ensure that our clients register their employees with the local police station, for the protection of both our workers and clients".
People from all walks of life come to Shaida's consultancy: young men and women, newly married couples, and single parents. "Part of our job here is to teach candidates longevity – to remain in one job and develop within it, instead of jumping from one job to the next. Communication is vital in building the worker-employer relationship. Our aim is to help employers understand that it is a two-way process: if they have workers who are willing to learn, they must give them a chance and teach them".
When asked about her future plans, Shaida responds: "I do not plan to leave this place or this line of work anytime soon. If I can help even one needy person provide for his or her family, then that, for me, is fulfillment. That is me doing my bit to help Pakistan; to help the less fortunate to survive and make something of their lives. In my years in the UK, I've worked hard, and have achieved what I wanted to achieve. So coming to Pakistan is a chance to give back, to help my parents' homeland, and to do whatever I can to help achieve great things for this land and its people."
You may also like: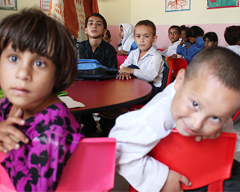 CSS School: Giving Hope to Street Children
(October 10, 2016)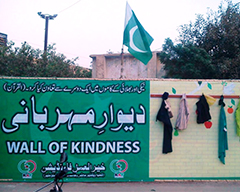 Wall of Kindness: Compassion is Still Alive
(June 01, 2016)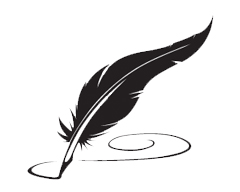 Editorial: Edhi's Legacy
(July 10, 2016)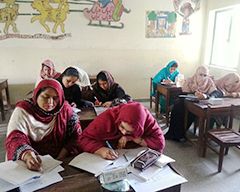 Creating an Impact with 'The Citizens Foundation'
(April 11, 2016)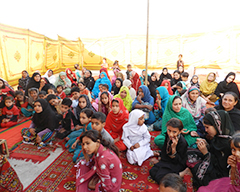 Rozan: Promoting a Violence Free Pakistan
(February 26, 2016)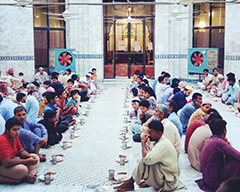 'Rizq': Combating the Problem of Food Wastage
(November 04, 2015)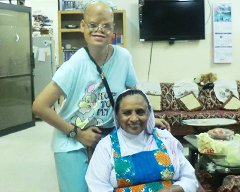 'Dar ul Sukun' and Sister Ruth: Saving Divinity in Man
(October 27, 2015)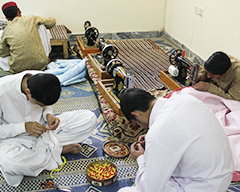 Pakistan's Heroin Addicts and Dost Foundation's Lonely Crusade
(October 22, 2015)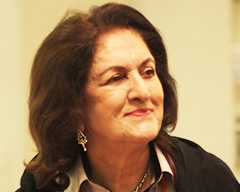 Dr. Parveen Azam: Battling Pakistan's Drug Epidemic
(October 22, 2015)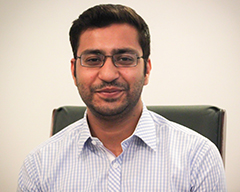 Abdullah Ali - Giving back to Pakistan
(August 13, 2015)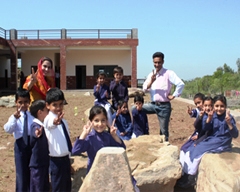 Revisiting the House of Light
(July 14, 2015)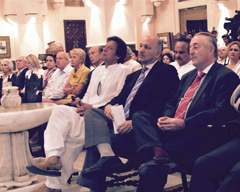 The Launch of the Karim Khan Afridi Welfare Foundation
(June 11, 2015)

Zimmedar Shehri: Citizens Activism at its Best
(July 30, 2012)