Stage Play Mirza Sahiban Initiates the Revival of Ancient Folklore
Written by: Ismail Umar
Posted on: January 19, 2015 |

Comments | 中文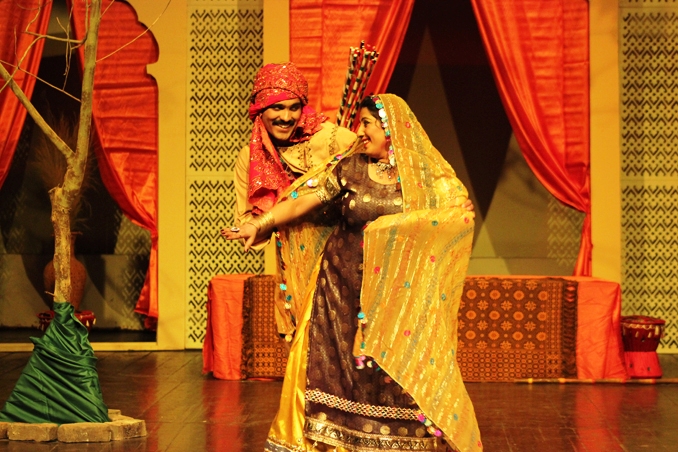 A re-enactment of the legendary Punjabi folk tale Mirza Sahiban swayed audiences at the Pakistan National Council of the Arts (PNCA) in Islamabad. Attempting to revive the age-old tradition of Dastaan Goi (oral storytelling), renowned folk narrator Fazal Ashiq Jutt and a number of film and stage artists mesmerized the audience with their faithful rendition of the famous Punjabi love story.
Prior to the performance, Jutt explained the background of the folktale and told the audience that his father, Ashiq Jutt, was one of the leading proponents of folkloric theatre in Pakistan; he established Lok Theatre, a Lahore-based group of performers who have worked in various parts of the world and earned international acclaim.
The story of Mirza Sahiban is set in the Mughal era, in a village near present-day Faisalabad. Mirza, son of Wajhal and Fateh Bibi, is sent to his maternal uncle Khiva Khan's village to study, where he meets the beautiful Sahiban. The two grow up together and fall in love. However, Sahiban's parents find out about their secret love affair and send Mirza back to his own village.
Later, Sahiban's parents try to get her married against her will. When Mirza finds out, he rushes to her rescue, knowing full well that her quarrelsome brothers would do everything in their power to find and kill him. Together, Mirza and Sahiban flee from the village, and her brothers chase after them. On the way, Mirza stops to take a nap, resting his head on Sahiban's lap. Aware of Mirza's unmatched archery skills, Sahiban fears that he would kill all her brothers if they catch up to them. Hence, while he is asleep, she breaks all his arrows in an attempt to avoid a violent confrontation. When her brothers arrive, she tries to stop the fight by intervening, and gets injured in the process. Mirza tries to attack the men but is no match for them without his arrows. As a result, the two die in each other's arms.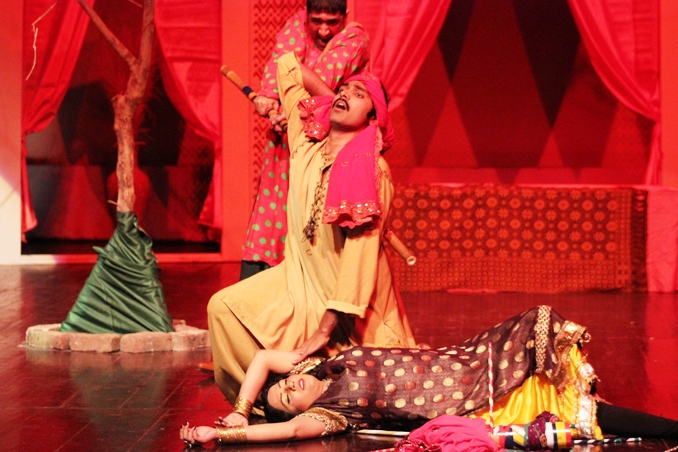 The talented cast brought the story to life with their heartfelt performances. Fazal Ashiq Jutt was remarkable as the Ravi (storyteller), using his powerful stage presence and commanding voice to transpose the audience into the Mughal era. His son, Sher Ashiq Jutt, also did justice to the role of Mirza. Laila Malik, too, gave a delightful performance as Sahiban.
Waqar Haneef, Director of the Performing Arts Department, said that this stage play was part of a project initiated to revitalize the ancient folk traditions of Pakistan. He further added that the project aims to endorse our rich traditional heritage and introduce it to the new generation by holding performances of folktales and traditional music from all over Pakistan.
Click to view picture gallery
Click to view related video
You may also like: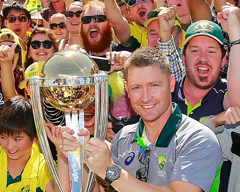 Australia Pulverizes New Zealand to Bag World Cup 2015 Trophy
(March 30, 2015)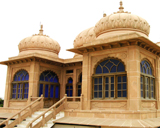 The Undying Grandeur of the Mohatta Palace Museum
(March 29, 2015)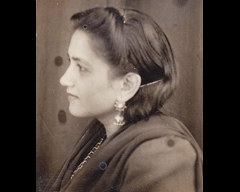 Ada Jafarey: A Tribute
(March 27, 2015)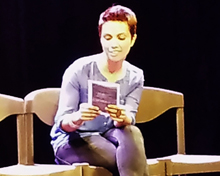 Me, My Mom & Sharmila: Fawzia Mirza and the Brown Woman
(March 26, 2015)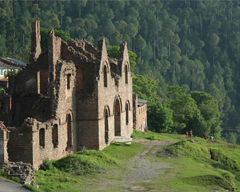 Silk Road: The Picturesque Mansehra and Abbottabad-VI
(March 25, 2015)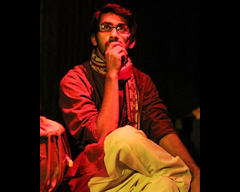 Azeem Hamid and the Independent Theatre Company
(March 25, 2015)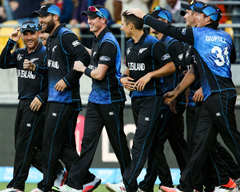 New Zealand to Choke South Africa and India to Overpower Australia?
(March 24, 2015)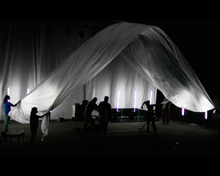 NAPA International Theatre Festival 2015: 'Among Fog'
(March 20, 2015)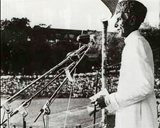 Pakistan Resolution Revisited
(March 20, 2015)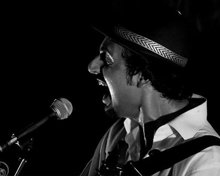 Faizan Tirmizi - The Ideology of an Aspiring Musician
(March 12, 2015)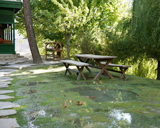 Hunza Valley: A Fine Balance between Tradition and Modernity
(March 10, 2015)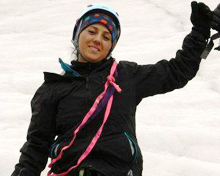 Samina, we are proud of you!
(March 06, 2015)