The New Age of Pakistan's TV Drama
Written by: Syed Abbas Hussain
Posted on: January 29, 2013 |

Comments | 中文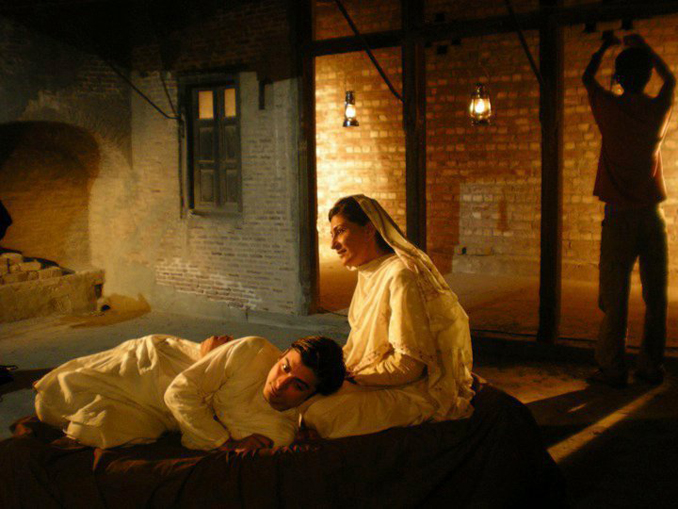 Saba Hameed & Fawad Khan in 'Dastaan'
Pakistan's television drama is riding a wave of glory. With scores of channels mushrooming at a rapid rate, the entertainment industry has been given the optimum environment to thrive in.

The country's media has come a long way from having one state-controlled channel which was a reference point for news, entertainment and sports alike, to having a vast array of private television channels.

Television drama in the 70's and 80's enjoyed a mass viewership. Plays were watched by all and sundry, and enjoyed a loyal audience who religiously followed their favourite serials and sitcoms.

In a recent television interview on ATV, veteran actor Salman Shahid said, 'In those days there was only one state-run channel. The population was much lower than it is today and one noticed how streets used to get virtually deserted during the evening slot of popular TV plays. Some shopkeepers even temporarily closed down their shops to watch their favourite plays.'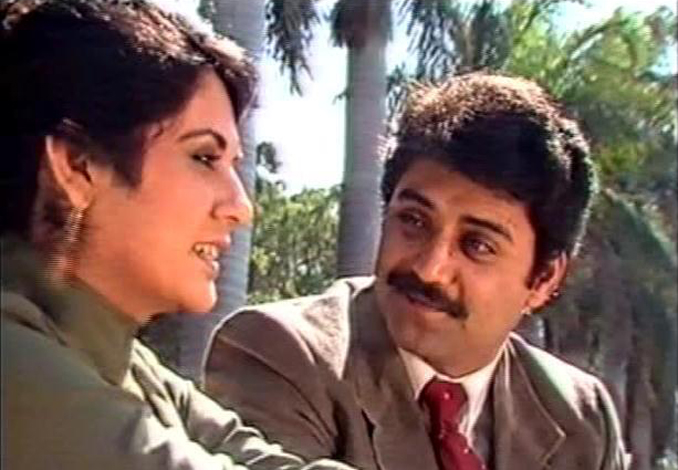 Shehnaz Sheikh & Asif Raza Mir in 'Tanhaiyaan'
This epoch of Pakistani drama's history is often reminisced as the 'golden era' of television, with quality scripts and strong acting being its hallmark.

In the early 2000's the phenomenon of Indian soaps emerged as a potent force and spread like wildfire across homes in Pakistan. The distinct formula of these commercial potboilers became a big hit with viewers, who lapped up themes based on mother-in-law and daughter-in-law feuds, scheming sisters-in-law and reincarnation.

This was the time when Pakistani private television channels under the Musharraf regime were only recently emerging. In a bid to replicate the popularity of Indian plays, their Pakistani counterparts started emulating the former's soap opera format, hinging on shattering background music, repeated close-ups, dolled up women and ostentatiously decorated sets.

Fortunately, a handful of producers and directors in Pakistan refused to bow down to the forces of commercialism and chose instead to subscribe to more meaningful entertainment. While remaining within the parameters of realistic themes they gave drama series a visually pleasing treatment and developed a unique style of presentation.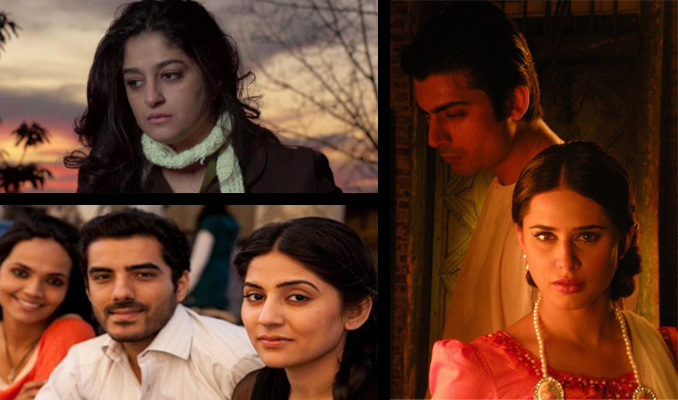 Nadia Jamil in 'Durre Shehwar'
Fawad Khan & Mehreen Raheel in 'Dastaan'
Aamina Sheikh, Adeel Hussain & Sanam Baloch in 'Daam'
Television viewers gradually took notice of this change and the audience of Pakistani plays began to increase. Today, television drama in Pakistan has come into its own with serials like Humsafar (Life Partner), Daam (Cost), Dastaan (Epic) and Durre-Shehwar (Lustrous Pearl) doing record business. It is also interesting to note how the audience has gone beyond the clique of housewives which plays in the past generally catered to. This can be evidenced by avenues of social media such as Facebook and Twitter which are now brimming with comments by the youth discussing storylines, characters as well as the socio-cultural connotations of plays.

Director Sarmad Sultan Khoosat's serial Humsafar, whose plot revolved around an arranged marriage between two cousins belonging to different social backgrounds, hit a nerve among the masses when it went on air earlier this year. The 'Humsafar mania' encompassed not only fans in Pakistan but also the South Asian Diaspora living overseas.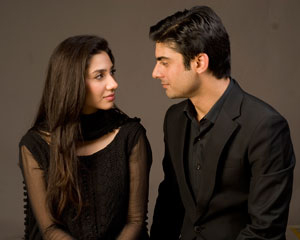 Mahira Khan & Fawad Khan in 'Humsafar'
It was the first time since the 70's and 80's that a drama series acquired the status of a blockbuster to the point that the younger and older generation alike lived vicariously through the characters. Humsafar found its way into social banter and was ferevently discussed on internet forums too, with its screen shots tagged on Facebook and video parodies uploaded on Youtube.

Sharing her thoughts on the success of the play and the revival of Pakistani drama, television actress Attiqa Odho, who starred as one of the protagonists of Humsafar said, 'It feels good to see our audience come back home after being distracted for a while. I for one am not surprised at this revival of Urdu drama as I have always known that this particular form of storytelling is a gift we Pakistanis own and no one can match it, regardless of other markets having bigger budgets, better production facilities and more resources.'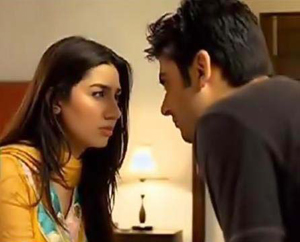 Mahira Khan & Fawad Khan in 'Humsafar'
With the massive viewership of these serials and with sponsors increasingly showing a deeper interest in them, television serials are generating large revenues. Consequently, the budgets of these plays are soaring and production facilities on par with international standards are being used. Many of the shows are shot in foreign locations such as New York, London and Turkey.

Popular television and film director Mehreen Jabbar, who shifted to New York a couple of years ago, has been a part of the television medium since the early 90's. She is known for her enterprising techniques of filming and bold scripts. Many of her plays are filmed in the city she now resides in and shed light on the lives of Pakistani expats.

Her latest production, 'Mata-e-Jaan (My Most Precious),' narrates the story of a passionate romance between two Pakistani students studying at Columbia University. Jabbar has employed a unique technique in this venture, using a handheld camera which gives a hydraulic affect to the play's immaculate canvas. The show's glossy cinematography and Hollywoodesque execution enhance its visual demeanour, capturing scenic shots of America's beautiful countryside and Manhattan's larger than life landscape. Furthermore, a soothing background score and clever lighting depict the varying moods of the play.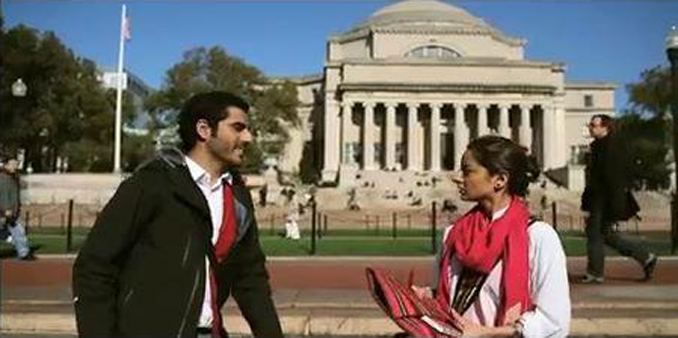 Sarwat Gillani & Adeel Hussain in 'Mata-e-Jaan'
Television in Pakistan has filled the longstanding void left by an abysmal cinema industry which has only recently shown a glimmer of hope through releases by independent film makers. Incidentally, with television channels and production companies garnering large profits, there is talk of films being made for the silver screen by TV producers.

In this "New Age'' of television in Pakistan, young filmmakers, some of whom have professional degrees from abroad, now have greater opportunities for showcasing their talent in Pakistan and instilling the industry with vitality and freshness.
You may also like: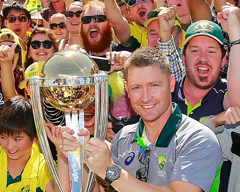 Australia Pulverizes New Zealand to Bag World Cup 2015 Trophy
(March 30, 2015)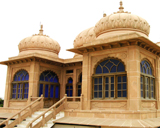 The Undying Grandeur of the Mohatta Palace Museum
(March 29, 2015)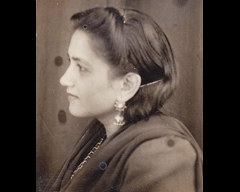 Ada Jafarey: A Tribute
(March 27, 2015)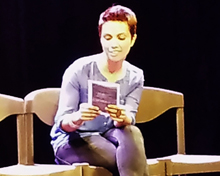 Me, My Mom & Sharmila: Fawzia Mirza and the Brown Woman
(March 26, 2015)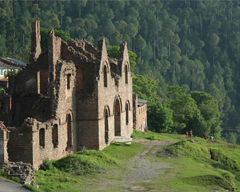 Silk Road: The Picturesque Mansehra and Abbottabad-VI
(March 25, 2015)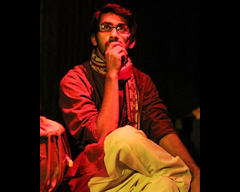 Azeem Hamid and the Independent Theatre Company
(March 25, 2015)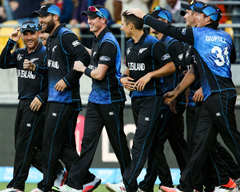 New Zealand to Choke South Africa and India to Overpower Australia?
(March 24, 2015)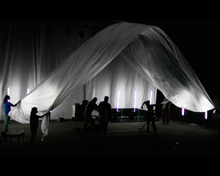 NAPA International Theatre Festival 2015: 'Among Fog'
(March 20, 2015)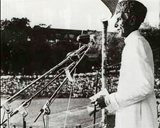 Pakistan Resolution Revisited
(March 20, 2015)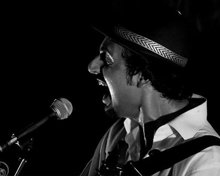 Faizan Tirmizi - The Ideology of an Aspiring Musician
(March 12, 2015)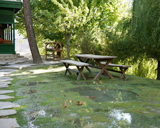 Hunza Valley: A Fine Balance between Tradition and Modernity
(March 10, 2015)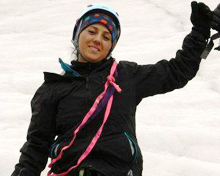 Samina, we are proud of you!
(March 06, 2015)