Art Review: 'Where the Shadows are so Deep' by Imran Qureshi
Written by: Samar F. Zia - Posted on: March 09, 2016 |

Comments | 中文 (Chinese)
Google Translation: اُردو | 中文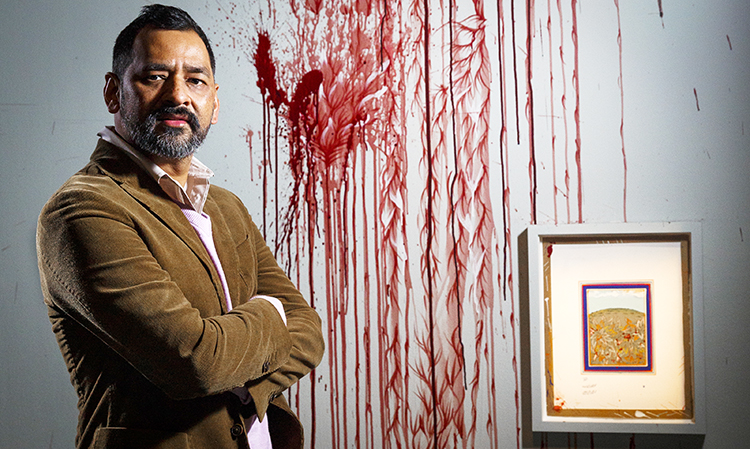 Imran Qureshi stands next to his artwork (courtesy The Barbican Centre)
Up at the Barbican Centre's Curve gallery is a new body of work by Imran Qureshi, a Pakistani artist who needs no introduction. Even though Qureshi is no stranger to Art's great stages, from the rooftop of Metropolitan Museum of Art, New York to Ikon Gallery, Birmingham for Deutsche artist of the year 2013, this show titled Where the Shadows are so Deep is his first major commission in London.
The Curve, at the Barbican Centre, is a high ceilinged, 90-metre long semi-circular gallery. According to Qureshi, he wanted to "enhance the scale of the huge curve-shaped space by having something very tiny, very small, very miniature". He has indeed been successful at providing a wholesome experience of the space owing to the scale of his works, but it is not just miniature paintings that have helped him achieve this goal. Qureshi's intervening site-specific work of blood-like drips, splashes and puddles that make you look all the way up to the ceiling and the width of the floor, are just as important.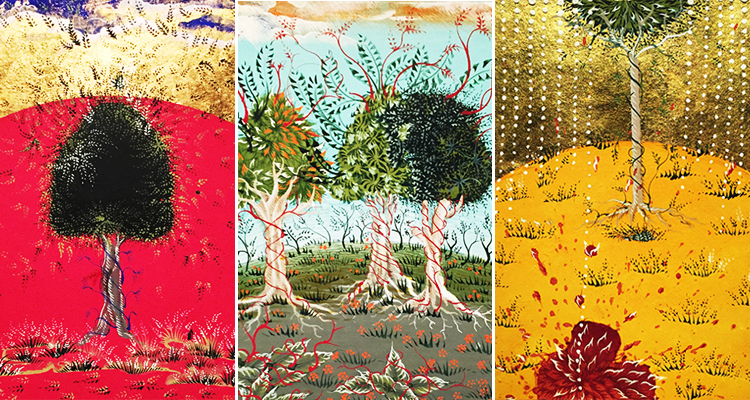 (Image provided by the author)
The ornamental yet disquieting miniatures are hung at varying eye-levels, in a darkened space with spot lights brightening up the paintings like shining jewels on a wall. The disparate heights of the framed pieces and the site-specific work choreograph the audience's movement along the gallery space, encouraging an experience of the Curve. Similar to the painting, the blood-like site-specific work is also lit-up however, not in its entirety, leaving parts of it trailing into the dark serving a self-explanatory conceptual and curatorial purpose.
For Where the Shadows are so Deep, Imran Qureshi has taken the grand physicality of the Curve as his starting point. He has chosen the curving horizontal line, commonly used to represent landscapes or a ground-line in traditional Mughal Miniature paintings, as one of the main motifs in this new series. Accompanying the curving ground-line are trees, roots and leaves, recurring symbols in Qureshi's practice.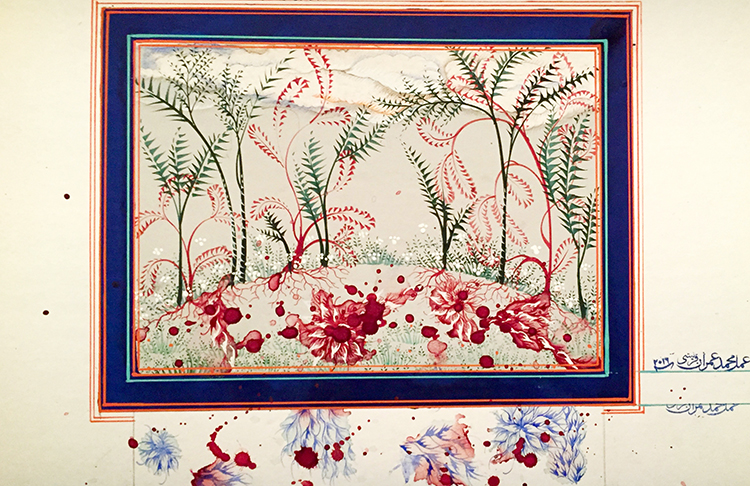 (Image provided by the author)
The series begins with gentle scenes of nature, but as one moves along the bend of the gallery, the paintings evolve to incorporate red splotches of paint suggesting blood, unchecked crimson roots entwining and trapping trees, toppling them over and further encroaching any given surface. This body of work symbolises a spreading evil, taking down everything in its path, where nature i.e leaves and trees represent the pure, and the colour red represents evil.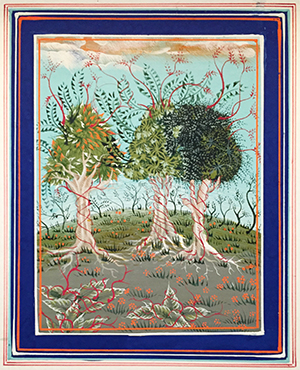 (Image provided by the author)
The presence of the red colour is not limited to the paintings, and finds its way in Qureshi's site-specific work in the form of his trademark leaf motif. The in-situ splatters of red paint seem ominous from afar, but up-close they transform into aesthetic leafy patterns, common in miniature paintings. This additive paint flows out from the miniature paintings onto the walls and floor of the Barbican, carrying the artist from the category of miniaturist to a practitioner of interdisciplinary art without a hitch.
Blurring the boundaries of miniature painting and site-specific installations is not the only noteworthy aspect of this exhibition. Miniature is normally associated with beautifully made intricate pieces of art, with elaborate borders, masterfully rendered faces and figures, flora and fauna, and more often than not, an unreal fourth dimension defying perspective as we understand it. Whether traditional or contemporary, owing to the technique, miniature painting is refined and flawless.
Qureshi undoes this stereotype. Not to say that the paintings in Where the Shadows Are so Deep are not beautiful – they most certainly are – but there is a fluidity in every piece that transcends the genre; executed in a language that has more in common with drawing than with the traditional technique of miniature painting. Qureshi challenges and renews the idea of precision in miniature painting with these works, where ornamental borders are replaced with mark-making that resembles checking the qalam's flow or consistency of paint. Similarly, purposefully-careless drips of paint are spontaneously made use of regardless of where they land on the vasli. Suffice it to say that this exhibition showcases many elements of art that have more in common with contemporary painting or drawing as opposed to miniature painting.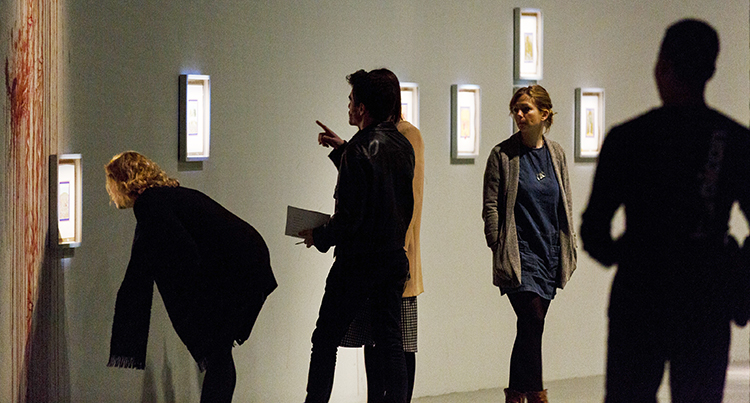 (Image courtesy The Barbican Centre)
Where the Shadows Are so Deep is a must-see if one happens to be in London. The show continues until 10th July 2016.
You may also like: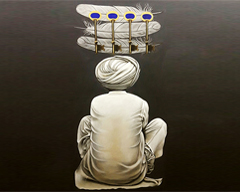 Kaleidoscope at Asia House London: A New Perspective on Contemporary Pakistani Art
(November 25, 2016)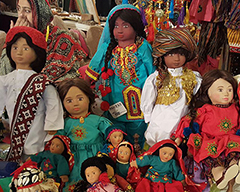 Daachi Arts and Crafts Exhibition 2016: Where Indigenous Craftsmen Meet Art Enthusiasts
(November 16, 2016)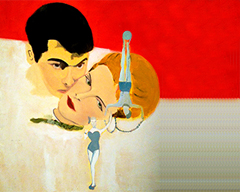 'Director's Cut': Argentine Artist Gonzalo Sojo at Satrang Gallery
(November 02, 2016)
Karachi Art Galleries: Giving a Voice to Budding Pakistani Artists
(October 26, 2016)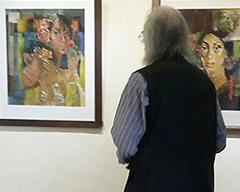 'Collective': Nomad Gallery Showcases the Work of Multiple Artists
(October 14, 2016)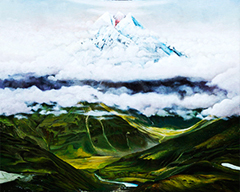 'Climate Change & Art' at Gallery 6: A Practitioners' Retreat
(October 10, 2016)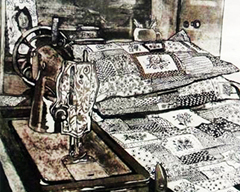 Entanglement: An Exhibition of Printmakers at Nomad Gallery
(September 26, 2016)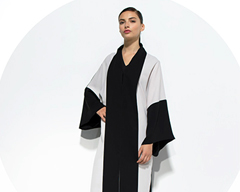 Feeling Like Royalty? Try Homa Qamar's Chic Abaya Collection!
(September 19, 2016)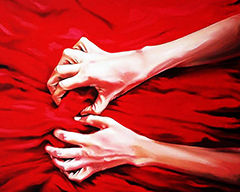 Facial Recognition: An Online Exhibition by My Art World
(September 16, 2016)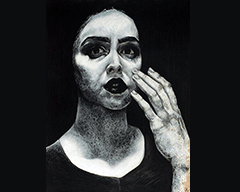 Young Talent: Nomad Gallery Showcases the Works of Miniaturists, Painters and a Printmaker
(September 02, 2016)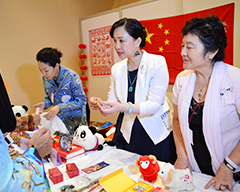 IFWA Charity Bazaar: Supporting the Pink Ribbon Cause
(August 29, 2016)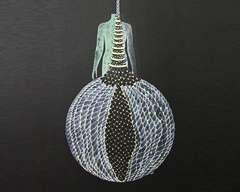 'Structural Intricacies' at My Art World
(August 26, 2016)