The Bold and Beygairat Brigade's Ali Aftab Saeed
Written by: Salma Chaudhry - Posted on: October 09, 2013 |

Comments | 中国 (Chinese)
Google Translation: اُردو | 中文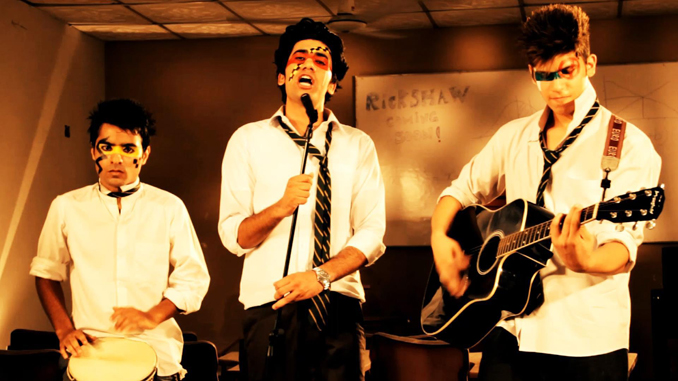 Baygherat Brigade recently came out with another meaningful song 'Woh jo Bachyion say bhi darr gaye', originally a poem by Kishwar Naheed. Unlike political satire which remains Ali Aftab's forte, this song advocates, in all seriousness, females' right to go to school, an issue that continues to be pertinent in our society. The track is marked by a catchy composition and powerful lyrics.
It was almost two and a half years ago when a music video scoffing at the political system of Pakistan went viral on the internet, getting more than ninety thousand hits in the very first few days of its release. The song's title, "Aalu Anday" was quite deceptive in that it sounded like just another funny number, but it was essentially something absolutely different. Paying attention to the lyrics, one realized they were slyly lamenting and poked fun at the harsh realities of Pakistan's politics. Such themes and songs do get gasps and mutters from all corners and such was the case with Aalu Anday too, but the song gained over night fame and so did the three member band that created it, the Beygairat Brigade. "As the name suggests, we are the Beygairat Brigade; hence, the songs we make have to do justice to this name!" laughs Ali Aftab Saeed, who is the lead vocalist of the band.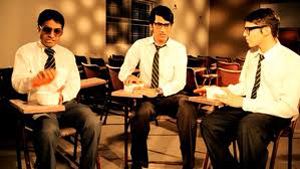 Aftab, an aspiring musician, quit his studies after Intermediate and did his Bachelors some time later as a private candidate, for the reason that it was a prerequisite for the job he was doing at a television channel in Lahore. Although he had never been interested in working for a news channel, he accepted the job for his one and only passion, music. "Whatever money I earned, I invested it in music," he says. It took him five years to complete an album and by the time it was finished, he realized he couldn't release it owing to the technological advancements and new trends that had already taken over the music industry. He reached the conclusion that since he would never have enough money to release an album, it was better to go with a single. He had, by now, developed an avid interest in news and politics also. "I started writing as well but papers and magazines didn't consider me worthy of writing, probably, due to my association with a news channel; so my work never got published." Ali Aftab, Hamza Malik, and Daniyal Malik formed a band and started jamming together, initially using some dummy lyrics as they fumbled for a melody and chord structure. The lyrics then went through an extensive and strenuous process of perfection. They had an option to change the first few lines but decided against it. "It is all obscure, you see; we are trying to find meaning in the meaninglessness," explains Aftab. "It is deliberate. We strive to give an opinion that the listeners will never get through conventional media and the response, so far, has been overwhelming."
Their second song Sab Paise Ki Game Hai, was again an indictment of the politics of the country; the lyrics were predictive and even more meaningful than the first number. Incredibly pro-democracy, the song was a remonstration that advanced the argument about injustice in our political and social system. "We took everything along one theme, that is paisa (money). The last line of the song, 'Corruption, gaddari or na-ehlike blame mein, sab paisay ki game hai' sums it up all, and we have tried to explain the nature of the ruling class through this song."
Aftab and his band members are still producing evocative music, not compromising on the content. However, they do compromise on money a lot. Many leading international agencies and channels have approached Aftab but he has refused the offers, "The moment I accept such an offer, I shall be labeled a traitor as if some secret agency was funding us all this time, so I decline such offers. It does hurt, because who doesn't want to make money?" Many Pakistani musicians are already working with international media because "they produce commercial music and there is nothing wrong with that," he says. "The type of music Beygairat Brigade produces puts us in a tricky position and the band has, so far, successfully resisted the temptation to produce commercial music." Aftab calls music a powerful way to educate and inspire Pakistanis. He believes that political satire through music is an amusing way to bring out both the hilarity and the wretchedness in the events that influence our lives.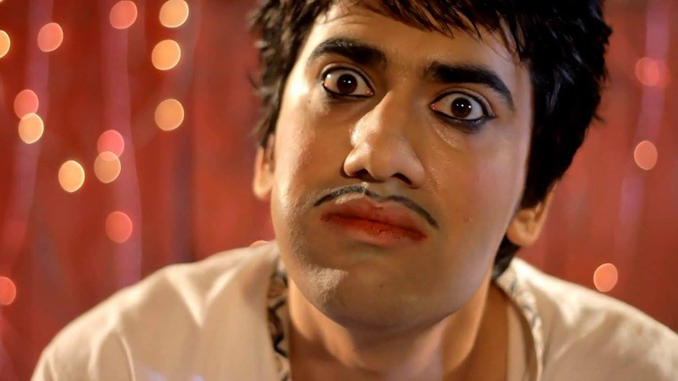 Their third song, Dhinak Dhinak, included compelling spoof, taking aim at Pakistan's military. The song wittily explicated the role of the military establishment and political parties, particularly criticizing the politician's lust for power, contending that the political elite is glad to function within the structure laid down by the military leadership.This song produced quite a stir,resulting in a partial ban by the authorities. "I saw a TV report which said that amongst other reasons which made elections happen on time, one was the song Dhinak Dhinak. So you can see for yourself, it did have an impact." Aftab is also a great writer and loves to write about social and political issues, but hardly gets time to pen down his thoughts as he is working three jobs to make ends meet.
As a final note I ask him about his future plans and whether he's satisfied with what he's doing. "I neither think too much of myself nor do I take my work seriously,' he smiles, "but it does feel good when people tell me that newspapers started carrying articles on Abdus Salam after the release of Aalu Anday. I remember telling the band members that the song will create history. Right now, a couple of our songs are already in the pipeline and all I can tell you is that they will all be classic Beygairat Brigade songs!"
You may also like: