Barcelos: of Legends and Chicken
Written by: Salma Chaudhry - Posted on: September 12, 2014 |

Comments | 中国 (Chinese)
Google Translation: اُردو | 中文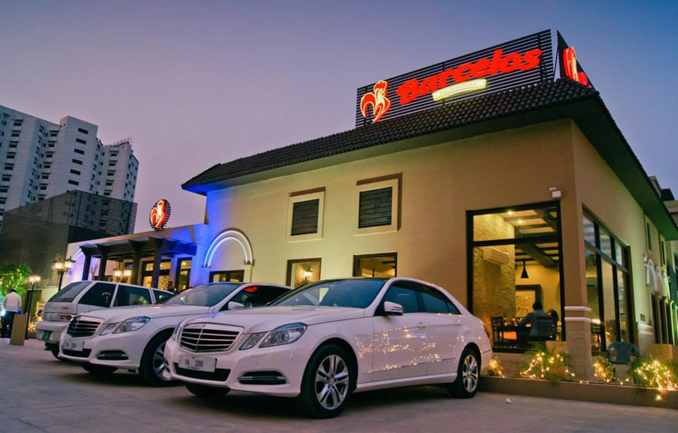 Barcelos, Lahore
Main Boulevard now proudly hosts a new restaurant right in front of Mall 1. According to its owners, Barcelos got its name from a picturesque Portuguese town. There is a legend behind the name, which goes like this: 'A pilgrim looking for some food and water was charged with theft. According to the accusation, the pilgrim had stolen something from a landlord and was sentenced to death despite his appeals and protests of virtuousness. When all else failed, the pilgrim told the judge, who was having a roasted rooster for dinner during the hearing, that the rooster will crow if I'm not culpable. Unexpectedly and quite speedily, the cockerel rose up from the judge's plate and started crowing. The pilgrim was exonerated as a result.' So chicken, as is evident by now, is the main item on their menu.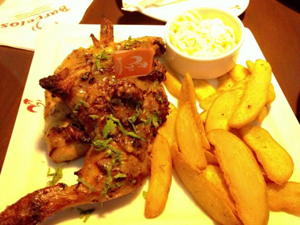 You might, for a minute, confuse it with Nandos, but only until you have their mouth watering food. Four main spicy flavors of marinade are the most popular. Ranging from Tangi Lemon and Mild Peri to Veri Peri and Supa Peri, Barcelos caters to all taste buds. If you're a spice junkie looking for the pleasure that comes with a plate of extremely spicy food, Supa Peri is the flavor to go for; it will put your palate to the test with some tongue numbing, sinus-dilating but supremely scrumptious savor. Customarily, the chicken is rubbed with the tweak spice marinade for 24 hours and is ripened in depth to give it a murky tang. Their fast food menu has everything ranging from burgers to fries, shawarma and salads. Hot crispy fries and garlic rolls are the most admired items on the menu.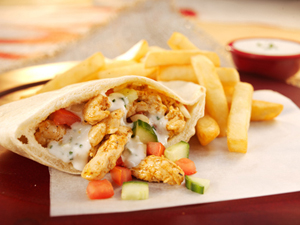 A lusciously fiery chicken liver dish for snacking is something not to be missed at Barcelos. A very well-liked item particularly during the rainy season, chicken liver is served as an appetizer along with some traditional Portuguese rolls. The marinades are a concoction of tempting condiments mixed with a variety of Peri-Peri spices, fresh chilies and the villainous Bird's Eye Chilli. With so many assorted and arcane items featured, one is unlikely to get tired of the delicious food as the chicken can be ordered in myriad forms.
For most customers, ambiance is as vital as the food; happily, the interior of this restaurant is as appetizing as the food they dish up. Barcelos is a perfect example of when design and food come together in wonderful accord. The calm and soothing ambiance is complemented by a graceful service to the customers.
Barcelos has outlets in many other countries including South Africa, Lesotho, Botswana, Zambia, Namibia, Mozambique, Ghana, Nigeria, Sudan, Canada, UK, Dubai, Oman, Mauritius, Singapore and India. The staff are proficient yet affable and work hard to make your dining experience worth it. If one has to describe the experience in one sentence, it will be something like this: 'Excellent food, pleasant servers and great atmosphere, all at reasonable prices. Menu includes some extraordinary and appealing selections. Definitely worth a try.'
All images taken from the Barcelos facebook page
You may also like: