Hunan Cuisine
Written by: Robynne Tindall - Posted on: July 31, 2014 |

Comments
Google Translation: اُردو | 中文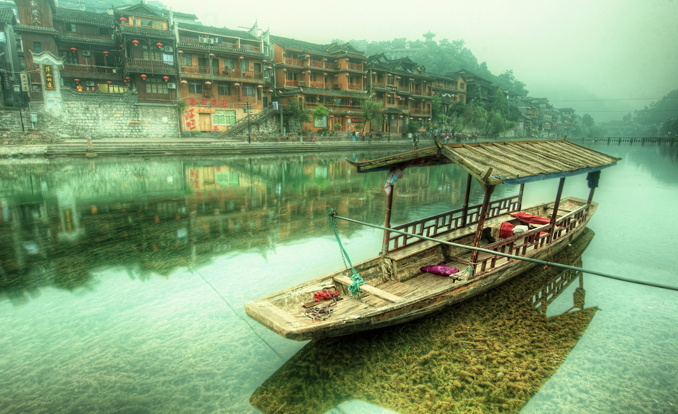 Hunan is home to beautiful scenery as well as fabulous food (Flickr user Trey Ratcliff)
Hunan cuisine, also known as Xiang cuisine after the mighty river of the same name that runs through the province, is one of China's spiciest. Some Chinese sources suggest that Hunan cuisine has a catalogue of almost 4,000 recipes, of which 300 are widely known, but whatever the figures say, this is without a doubt one of the richest and most down-to-earth of China's eight great cuisine styles.
Inland Hunan province exhibits features of both a humid continental climate and subtropical monsoon climate, meaning that its winters are cold and dry, and its summers hot and damp. In line with the principles of Traditional Chinese Medicine, the people of Hunan prefer to eat their food spicy and hot, which is thought to help the body eliminate excess heat by opening up the pores during the unbearable summers. In winter they eat warming dishes such as slow-cooked soups and hot pot (often called steam boat).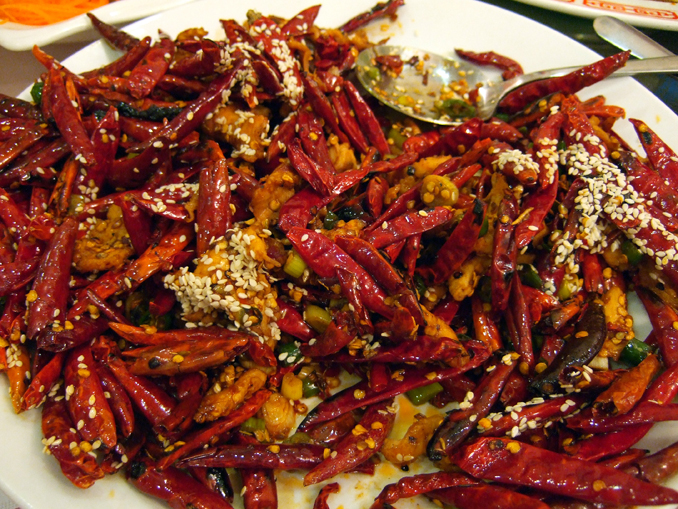 Hunan dishes are not for the faint hearted (Flickr user qmechanic)
Although the two are often compared, unlike China's other well-known spicy cuisine, Sichuan, Hunan cuisine doesn't make use of numbing peppercorns. Instead, it is often described as having a "dry" spiciness, due to the liberal use of chillies, shallots and garlic. Chillies are an integral part of most Hunan dishes, whether they be fresh, dried or pickled – if you can't take the heat, then these dishes are most certainly not for you! Pickles and preserves such as bamboo shoots and salted black beans also make frequent appearances, lending dishes a notable savory flavor profile. These savory seasonings are often amplified by smoked and preserved meats, such as sausages and bacon, a practice that is quite unusual for Chinese food.
Hunan cuisine makes full use of the ingredients produced by both its fertile land and its rivers. Some of the most famous Hunan dishes include steamed fish head in chilli sauce, "smoky flavors steamed together" (a steamed dish that combines smoked chicken, salted pork and other meats), duck braised in beer, and red-braised pork (cubes of braised pork belly glazed with caramelized sugar and shaoxing rice wine). The latter was known to be a favorite of Chairman Mao Zedong, who was born and raised in Hunan province. The dish is so revered that there have even been numerous attempts to codify the recipe to ensure that it doesn't stray too far from its origins.
Unfortunately, Hunan cuisine is not as widely available outside of China as some of its counterparts, but for spice fiends it is certainly worth searching out!
Robynne lives in Beijing, having moved there from the UK in 2011. During the day she is the food and dining editor for a local expat magazine and at night she can be found all over town searching out the most interesting restaurants.
twitter.com/gongbaobeijing
instagram.com/gongbaobeijing

You may also like: