Jiangsu Cuisine
Written by: Robynne Tindall - Posted on: August 21, 2014 |

Comments | 中国 (Chinese)
Google Translation: اُردو | 中文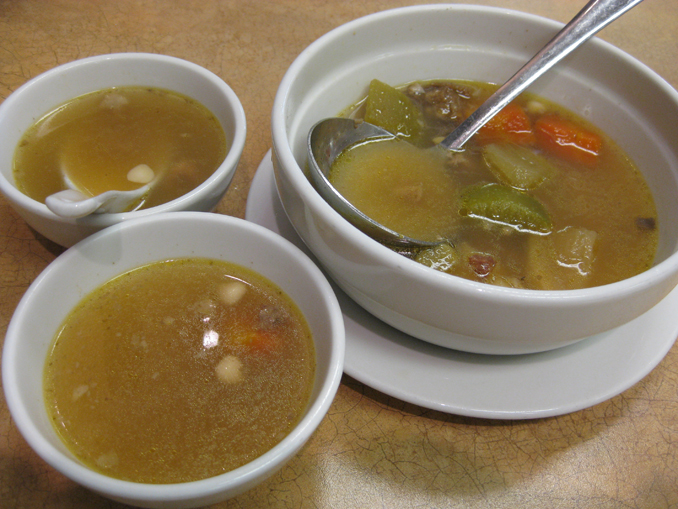 Long cooked soups and stocks form the basis of Jiangsu cuisine [Flickr user wyn lok)
Jiangsu cuisine is mostly made up of dishes created by chefs in three major cities in Jiangsu province: Nanjing, Suzhou and Yangzhou. Jiangsu has been one of China's primary economic and commercial centers since as early as the Sui (581-618 AD) and Tang (618-907 AD) dynasties, and is widely considered to be China's most developed province. The capital city of Jiangsu, Nanjing, is a former imperial city, having been the capital of six dynasties from 3 AD onwards. The emperors and their entourage may be gone, but their preference for the finer things in life remains.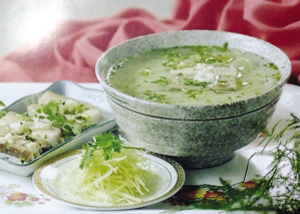 Suzhou Noodles, a typical dish in Huaiyang Cuisine (jschina.com.cn)
This imperial influence extends to the cuisine. Talented palace chefs created a cuisine that is renowned around China for its freshness and delicacy, on a par with Cantonese cuisine. Intricate cutting techniques are used to preserve and enhance the flavors of the province's abundance of natural ingredients, including a plethora of aquatic produce from its many rivers and lakes. Seasonal delicacies such as hairy crab, which are particularly prized in late summer and early autumn, cause feeding frenzies in restaurants across the country. Finally, it is impossible to talk about Jiangsu cuisine without mentioning soups and stocks, which form the basis of the majority of dishes. Both are cooked slowly over a low flame to produce strong, yet not overpowering, flavors.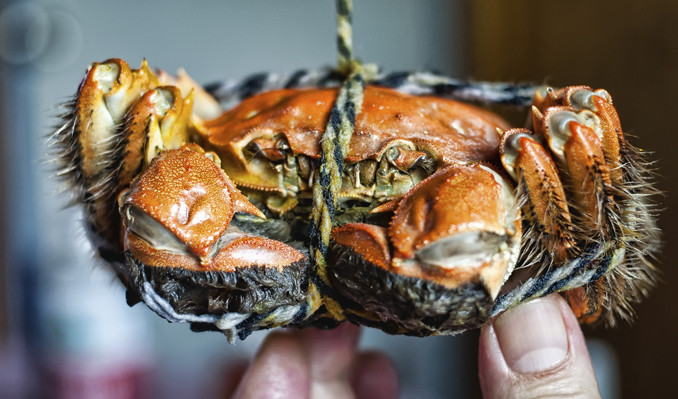 River and lake fish and crustaceans, such as these hairy crabs, are simply cooked in both restaurant and home-style dishes (Flickr user Danny Pang)
Well-known dishes from across the region include sweet and sour deep-fried Mandarin fish, Nanjing salted duck, Wuxi-style braised spare ribs, lion's head meatballs (so called because of their large size), and tofu shreds in superior soup.
The most well regarded sub-regional style of Jiangsu cuisine, and the most representative of the characteristics described above, is Huaiyang cuisine. Huaiyang cuisine tends to be on the sweet side, which is balanced with the use of Chinkiang vinegar, produced in the Zhenjiang region. Unlike many of China's other cooking styles, the dishes are almost never spicy.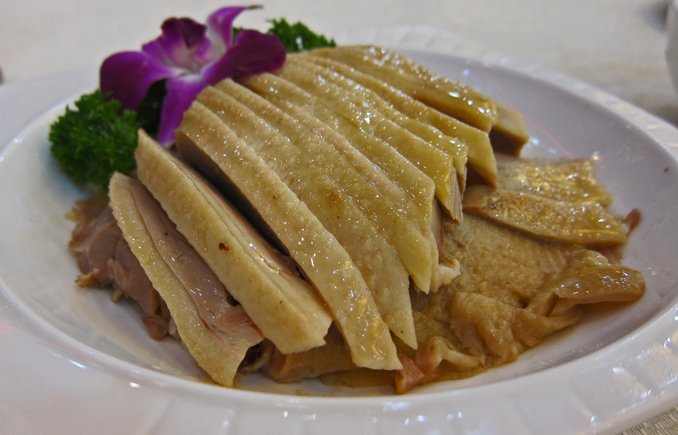 Nanjing is as well known for its varied duck preparations as Beijing (Flickr user Kirk K)
Finally, as China's southern capital, Nanjing has more than just imperial history to rival is northern counterpart, Beijing: it is also famous for duck. Although Peking duck will be the first dish that comes to mind for many visitors to China, whether they make it to Beijing or not, Nanjing certainly takes the crown for variety of duck-related dishes. Duck appears on Nanjing menus plate roasted, salted, as a filling for dumplings and pastries, and even in the form of duck blood tofu! The last one may not be for the faint of heart, but the others are worth making the trip to Nanjing for.
Robynne lives in Beijing, having moved there from the UK in 2011. During the day she is the food and dining editor for a local expat magazine and at night she can be found all over town searching out the most interesting restaurants.
twitter.com/gongbaobeijing
instagram.com/gongbaobeijing

You may also like: