PAK TEA HOUSE - HOME TO HISTORY
Written by: Salma Chaudhry - Posted on: December 27, 2013 |

Comments | 中国 (Chinese)
Google Translation: اُردو | 中文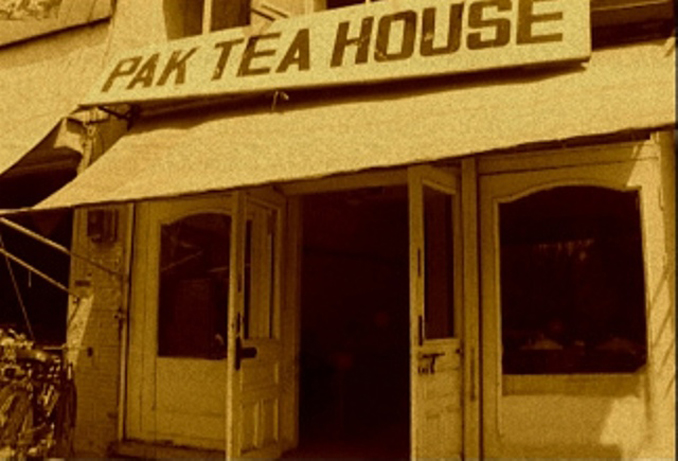 Most of the sub-continent's greatest intellectuals and musicians have at some point in their lives resided in or visited Lahore. The lives of the literati were devoted to pen and paper, and there was a special place in Lahore where they met, stayed, and created. It was the Pak Tea House at the Mall Road. Established by two Sikh brothers in 1940 as the India Tea House, it became the Pak Tea House post Partition. The place was recently reopened after a hiatus of nine years.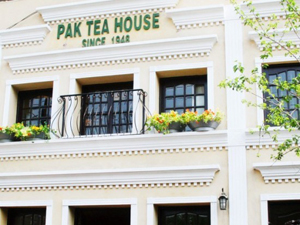 The renovated Tea House
One can only imagine the ambience at the time when progressive writers would have endless discussions over small cups of tea. More than just a tea house, this was a special place where writers would launch their writings and celebrate literary achievements. The place signified freedom of thought and provided ambience for creative work. It was also used as a meeting place for the Progressive Writer's Association and the Halqa-e-Arbab-e-Zauq. In fact, the tea house's claim to fame was that it served as the watering hole for countless names of eminence: Faiz Ahmad Faiz, Saadat Hassan Manto, Amrita Pritam, Munshi Premchand, Munir Niazi, Habib Jalib, Ashfaq Ahmad and many others.
The building is an amalgamation of local and colonial style architecture – something typical of the Raj period. It is amongst those many buildings on the Mall Road that were not modified much and remain in their original state. As one enters the tea house, one can feel the literary nostalgia through old pictures of celebrated poets, writers and musicians beautifully displayed on the walls. With its chequer board flooring, off-white and yellow cemented walls, flaky masonry and shred lights, the Pak Tea House for a moment takes you back to 50's and 60's.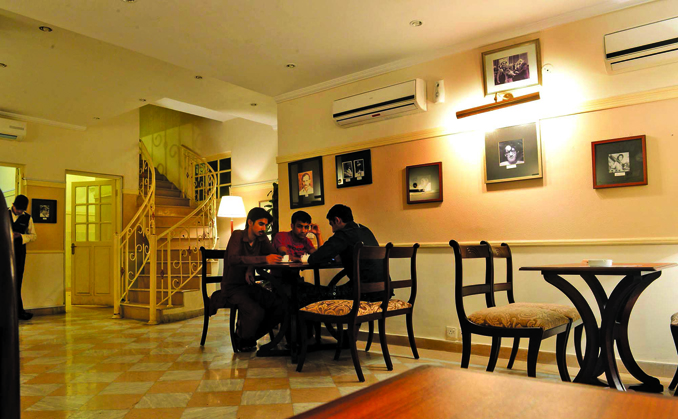 One is guaranteed of fine chai (tea) that is good enough to foster intellectual debates. Many of the old customers including writers and poets miss the previous place and staff but they are happy that the tea house is open again, calling it "the rebirth of the Pak Tea House." The culture of intellectual meetings and book launches has also begun to take hold once again, although it cannot be compared to its former splendor and glory, atleast not at present.
To uphold and conserve our literary culture, places like the Pak Tea House must be kept alive. Our younger generation should know their glorious literary history and the places where their poets and writers wrote masterpieces to last centuries. Moreover, to encourage freedom of expression and intellectual debates amongst the scholars in a relaxed atmosphere, cafes like the Pak Tea House play a momentous part, for these are the places where great movements, revolutions and ideas are born.
You may also like: