Sichuan Cuisine
Written by: Robynne Tindall - Posted on: August 12, 2014 |

Comments | 中国 (Chinese)
Google Translation: اُردو | 中文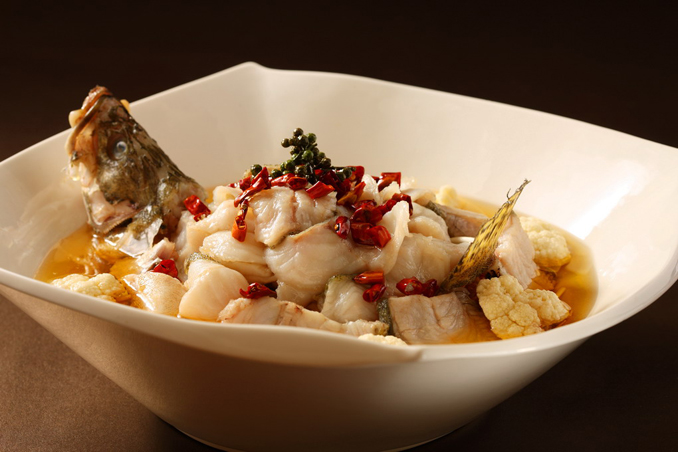 Boiled fish with bean sprouts in hot chilli oil (whatsoninningbo.com)
Of all of China's multifarious culinary traditions, Sichuan cuisine (often rendered Szechuan cuisine) is perhaps one of the most universally popular. Best known for its pungent, spicy flavors, there is actually much more to Sichuan cuisine than searing heat. As an old Chinese saying about Sichuan food goes: "100 dishes have 100 flavors."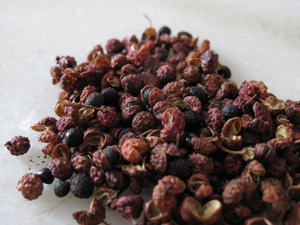 Sichuan peppercorns lend Sichuan cuisine its signature numbing sensation (Flickr user Iban)
Like Hunan province, which we covered in a previous article, Sichuan cuisine evolved to combat the unbearable summer temperatures and year-round humidity of Sichuan province. However, unlike Hunan cuisine, Sichuan cuisine creates the spicy flavors required to open up the pores and beat the heat with dry spices rather than fresh or pickled ones. The most notable of these spices is surely Sichuan pepper, which has an intensely fragrant, citrus-like flavor and lends Sichuan cuisine its unusual "mouth numbing" sensation. It is worth noting that Sichuan pepper is not actually a type of pepper at all; rather, it is the dried husks of the seeds of the prickly ash tree.
Although limiting Sichuan dishes to a small list fails to capture the vast variety of the cuisine, there are nevertheless certain dishes that have made it into the spotlight. These dishes include mapo tofu (literally pockmarked old woman's bean curd), husband and wife lung slices (a dish of sliced beef and beef offal dressed with chilli oil), dan dan noodles, kungpao chicken, and fish-flavored pork slivers (so called because the pork is cooked with seasonings typically used with fish). As you can see, creative names and a rich cultural background are typical of many Sichuan dishes. Not only that, but most of the dishes are made with only simple ingredients: ground pork, offal, noodles.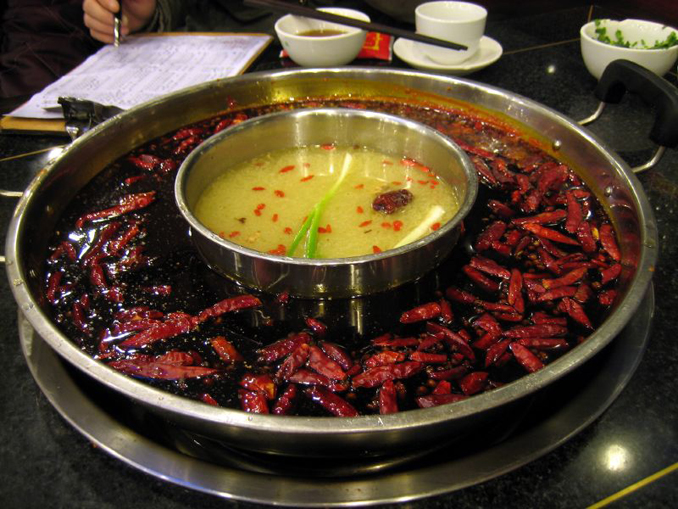 Hot pot is a popular dish all over Sichuan. The Chongqing version is particularly spicy (Flickr user Prince Roy)
Hot pot holds a special place in the heart of many Sichuan people. The extra spicy hot pot of Chongqing (note: Chongqing is an independent municipality abutting Sichuan province) is especially prized and long queues form outside Chongqing-style hot pot restaurants as far away as Beijing. Wafer cuts of meat and vegetables are briefly cooked in a broth swimming with chilli oil and Sichuan pepper. To up the spice-level even further, the cooked morsels are often dipped in a plate of dry spices, including chilli flakes, cumin, Sichuan pepper, ground peanuts, and salt.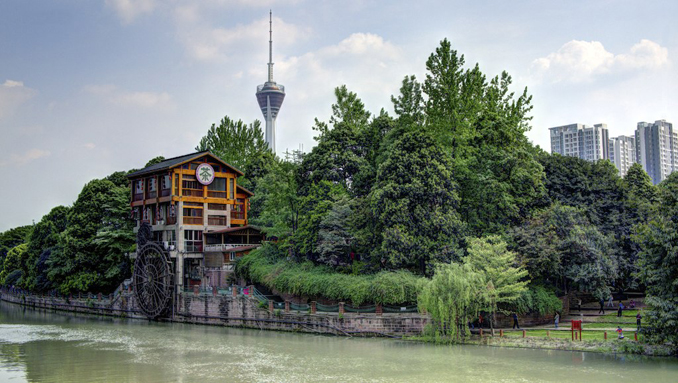 The city of Chengdu blends old and new (Flickr user in Chengdu)
The capital city of Sichuan province, Chengdu, is also its undisputed culinary capital, so much so that it was named a UNESCO City of Gastronomy (part of the organization's Creative Cities program) in 2010, one of only four in the world and the only one in Asia. The title recognizes the city's culinary variety and the efforts being made by its people to preserve it. It seems to us like their efforts are paying off!
Robynne lives in Beijing, having moved there from the UK in 2011. During the day she is the food and dining editor for a local expat magazine and at night she can be found all over town searching out the most interesting restaurants.
twitter.com/gongbaobeijing
instagram.com/gongbaobeijing

You may also like: