MASHAL MODEL SCHOOL: A PHILANTHROPIC SUCCESS
Written by: Nida Qasim - Posted on: July 30, 2013 |

Comments | 中国 (Chinese)
Google Translation: اُردو | 中文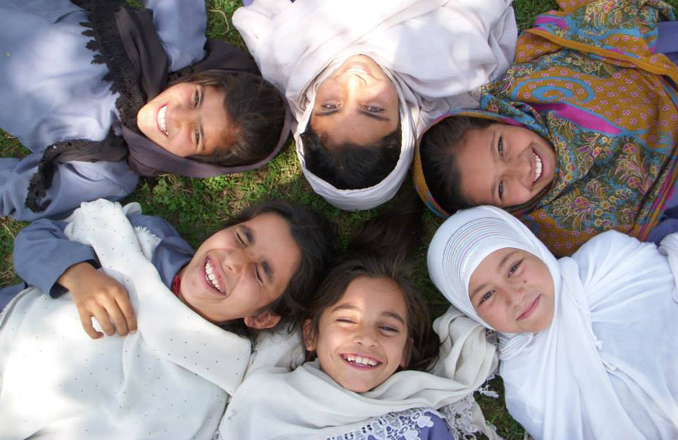 Situated in a small village of Bari Imam in Islamabad, Mashal Model School is a self-funded school (i.e. registered trust), comprising of 448 children in classes ranging from Nursery to the 8
th
grade. The school consists of 228 boys and 220 girls who have never been to school before. In a place where children have no access to education and engage in menial jobs like picking up trash from the streets, selling sweets and washing cars to meet ends, Mashal School aims to reinstate these children, and give them a livelihood.
The children of Bari Imam, many of them active members of gangs, have been victims of physical and emotional abuse by their parents, and were in desperate need of a place where they could feel secure and overcome their loss of identity. Mashal Model School was opened with this purpose in December 2008 by Zeba Hussain.
A mother of three with work experience of over 26 years, both in the US and Pakistan, Zeba has previously worked with UNHCR in the capacity of a social services officer for Pakistan, and has a degree in early childhood education from MCI (Montessori Center International London). The discovery of a benign brain tumor turned out to be the catalyst that stirred her to bring her life long dream of setting up an institution for poor children to fruition.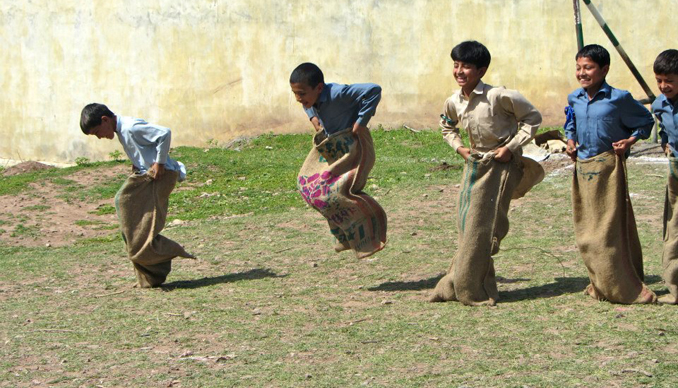 Mashal Model School is a school like no other: it is a day school for which students are required to pay a maximum of Rs. 100 per month, and that too, most of them are exempted from. It is open Monday through Saturday from 8:00 am to 1:30 pm, and also hosts training sessions for women and children alike in the evening, where they can acquire vocational skills such as sewing. Zeba has gone through great pains to ensure that Mashal has the right environment to give the children a sense of security and belonging- something unfortunately alien to them. The strict 'no physical abuse' policy at the school has eased the children into discussing their traumatic experiences, and learning without being subject to abuse, thus instilling in them a true passion for acquiring knowledge.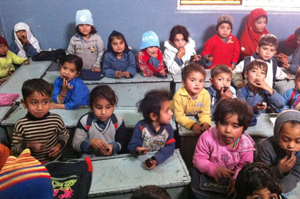 Mashal school follows the national curriculum of education, and teaches children from the ages of 3.5 to 18. The services it provides to its students are at par with any good school (in fact even better): books, bags, uniforms, shoes, food items, library facilities, medical insurance facilities, computer lab, science lab, field trips/ picnics twice a year, and, above all a safe environment to learn.
Educating on issues in health and hygiene, particularly protection against abuse, is one of the core aims of Mashal school's modules. They have more than 20 teachers from the same community who have been trained by the Teacher Trainer, keeping in mind the background of these children. Zeba ensures that the children do not protract any diseases (many of them are prone to this), and hence takes particular care of the medical facilities. Most of these children's parents have died due to disease but, thanks to Zeba and others in cooperation with Mashal, these children will not have to suffer a similar fate. They will not be forced to do menial jobs for a living, nor lose their sense of self. If you were to visit Mashal, you would realize that it is the equivalent of a home for these children. One child, Awais, was an amputee with a missing leg and arm. With the help of C-ARP, an amputees rehabilitation programme, this child was given a prosthetic leg which he now boasts about happily saying that he can walk quite fast with his new leg.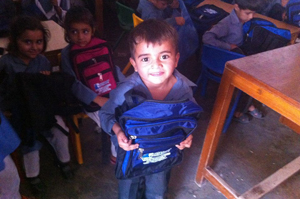 There are many recreational activities at Mashal School. Students are encouraged to engage in artistic activities, which they participate in with great enthusiasm. Even the parents of these children have now become aware of the importance of education in having a good livelihood and so they do not discourage their children from attending extra classes at school. On the 3rd of October, as well as on the 10th of October 2012, Sahil NGO conducted workshops with the teachers on child sexual abuse. On the 26th of October 2012, Mashal Model School celebrated Global Dignity. The children performed skits based on experiences on the street, which taught them lessons on the importance of respect and dignity. 60 students from Mashal School attended the launching of a new educational cartoon series by USAID. The children got to go to Marriott for the event, and were overwhelmed with happiness at seeing the beautiful halls and lights. One of the children even stood in the hall, looking up at the chandelier, and asked, "Is this what heaven's like?"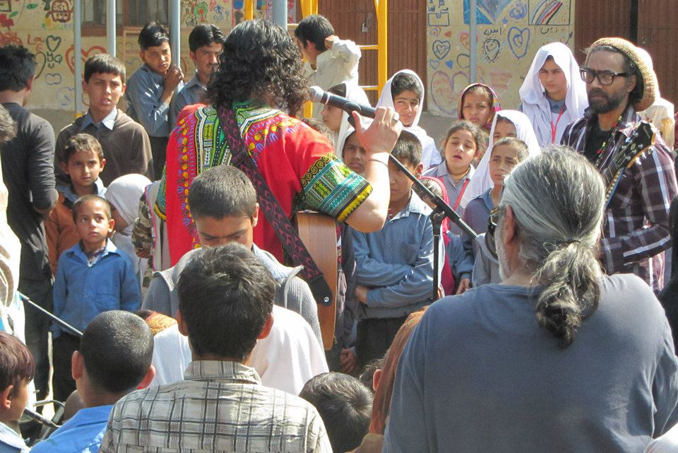 Arieb Azhar and his band setting up for a video shoot for their song
Mashal School has a programme of sponsoring a child, which you can do so by paying for a child's one year of education (Rs. 1500 per month). School has closed down for Ramazan, but will reopen after Eid.
If you wish to donate/ sponsor a child or teacher/volunteer at Mashal, click on any of the links below.
https://www.facebook.com/mashalcharityschool
Click to view picture gallery
You may also like: