PROFILE: AN INTERVIEW WITH DR HUANG
Written by: Aiza Azam - Posted on: October 08, 2012 |

Comments | 中国 (Chinese)
Google Translation: اُردو | 中文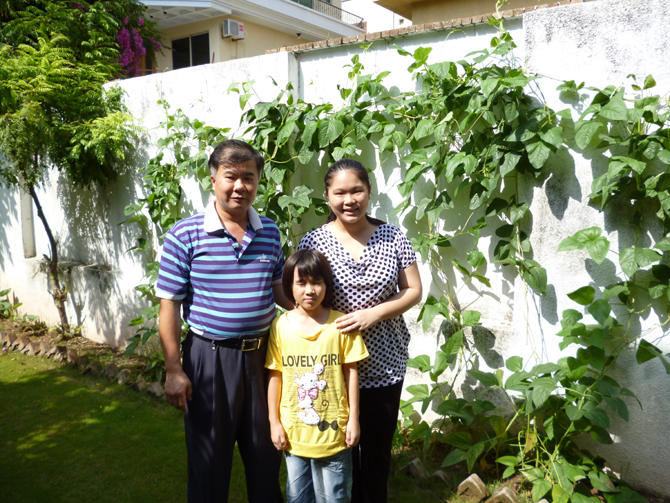 On a hot Sunday morning, while most of Islamabad slept, I sat sipping fragrant green tea and sampling delicate cookies and pastry in the cool comfort of a drawing room resplendent with Chinese artifacts. A glance at the framed pictures on the tables next to the sofa revealed famous faces peering at the camera lens, next to my host Dr Huang, familiar to many as Islamabad's most well-known acupuncturist.

Dr Huang comes from southern China, from the city of Nan Ying. We talk about his life here and about when he first came to Pakistan.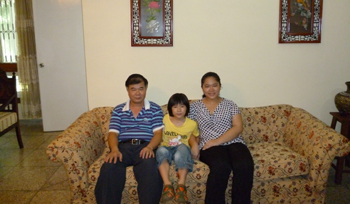 Dr Huang was a young doctor, and had been a practicing acupuncturist for four years, when he made the decision to go abroad to work. Like many Chinese of his generation, he chose to come to Pakistan for the friendly relations it enjoys with China. But while a number of his compatriots eventually returned to their hometowns or moved on to other countries, Dr Huang chose to stay. He has never regretted his decision. He counts 23 years of life here now, and reminisces fondly about the early days.

The first stop he and his wife made on arriving in Pakistan was Karachi, where he worked at the Pak-China Friendship Center in Clifton. After two years, they moved to Islamabad, from where, another two years later, they went to Peshawar. After staying there for nearly three and a half years, the couple returned to Islamabad and settled for good. In part, the decision was motivated by his wife's work. She was the owner of a beauty parlor and they found that it fared far better in the capital than it did in other cities.

In Islamabad, Dr Huang set up a private practice, and it was established by word of mouth. At the time he began, acupuncture was still a new concept for most Pakistanis. But the gradual success he saw with his first patients began to pay dividends, and he soon had a thriving business. His clientele consists of Pakistanis and a substantial portion of the Western expat community that lives in Islamabad. Many of them are names and faces well known to the public.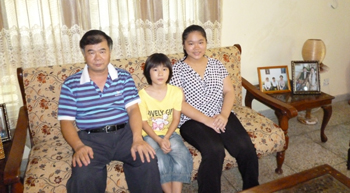 I ask him if the turbulent law and order situation in the country has affected his work or his decision to continue living here. He emphatically states that it is to the contrary. His work has continued to go from strength to strength; and despite the uncertain circumstances, he has never considered leaving his home here and returning to where he came from or even relocating to an entirely new country. But doesn't he miss living in his own country, among his own people? He says that while he misses China, he feels that Pakistan is now his true home. He has lived for short periods of time in countries such as Sweden, Norway and even Dubai. But each time, he is drawn back and his decision to live here reiterates itself. He has a comfortable home, the people are friendly and hospitable, and he has a successful profession. What more could he want, he asks?

As we discuss why he chose to live where he does, he explains to me the difference between the "old Chinese" and the "new Chinese" in Pakistan. He himself is part of the former, along with others of his time, such as the well-known beautician Milli, a name that three generations of Pakistani women will be familiar with. These were the expats that came to Pakistan over two decades ago and made it their permanent residence. Then, about ten or fifteen years ago, a new generation emerged. These are mainly students or young professionals who stay in Pakistan for an average of two to three years and then either move back home or go abroad to countries in the West.

The stock question asked of all expats soon comes up: what were the initial few months like for him and his family? He says they experienced what he calls the "food and culture shock." Everything was new and seemed so at odds with life as they knew it, that it took them about half a year to adjust themselves. The language, though, was never a problem, which made things easier in one respect at least.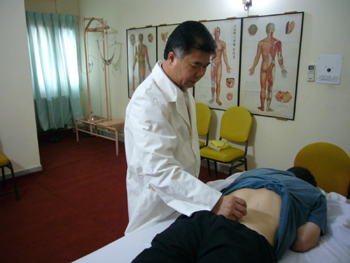 And what are some of the best experiences he has had living here? Travelling with his family! Dr Huang has two young daughters, Hani, who is 13 years old, and Nanxi, who is 9. The family has been to several places in Pakistan, including the major cities such as Lahore and Karachi, and the Northern Areas. He recounts having visited Swat every summer while they lived in Peshawar, and has been to Gilgit and Khunjerab as well. He confesses his love of Peshawar's delicious tikkas, and enjoys sampling the enormous variety of food in different regions of the country, though he doesn't much care for the Chinese food most Pakistani restaurants serve. "Nothing Chinese about it," he declares.

It is impossible not to be affected by his warm hospitality and congenial manner. As I thank him for his time and prepare to leave, he gives me the names of a few out-of-the-way eateries in Islamabad that he assures me serve the best authentic Chinese cuisine. I promise to visit.
You may also like: