'Colours of Brazil' with Kamiar Rokni
- Posted on: September 09, 2013 |

Comments
Google Translation: اُردو | 中文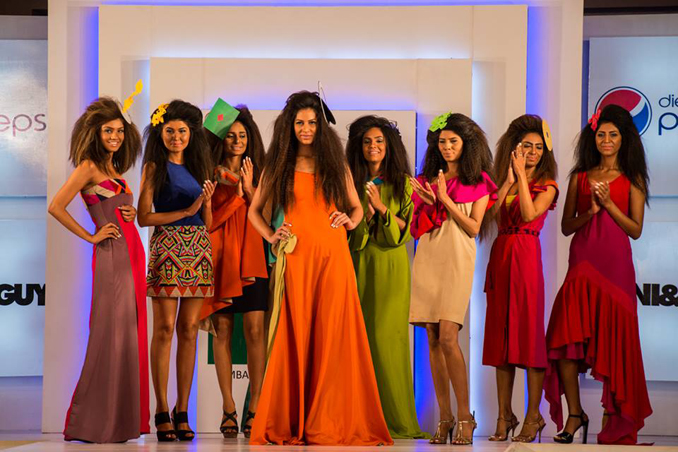 The night before the 191st Brazilian Independence Day, Islamabad celebrated the colourful and diverse culture from the country of Samba. The Brazilian Embassy in collaboration with Verve Events presented Kamiar Rokni's new collection "Colours of Brazil" at the Serena Hotel.
The new collection is an ode to Brazil, inspired by Rokni on his visit there back in 2011. Both he and Arsalan Khan, from Verve events, were part of a group that traveled to Brazil to bring back a piece of the checkered Brazilian life for the Pakistani public. In Rokni's statement before the event, he professed his admiration for the "Mix"- the amicable "mix of European and African, mix of Brazilian and Japanese, the mix of urban sophistication and natural beauty." His line was a kaleidoscope of bright colours and shapes that fused together to present that harmonious 'mix'. The hairstyles and headpieces were in recognition of the bold presence of African and Japanese cultures. The starting point for the new collection was mid-century modernism interwoven with Bahia and African influence with "a touch of nostalgia".
The whole event was meant to accentuate the theme of glamour- a word that has become synonymous with Brazil: everything, from the line of Porsche cars in the lawn, to the indoor décor and the models themselves, was a reflection of 'glamour'. As Brazilian fashion becomes an integral element and influence on the world stage, this show was centered on a Pakistani's experience of Brazil, for Pakistanis.
You may also like: