Farida Hasan's Formal Wear Collection Lands at L'atelier
Written by: Amna Javed - Posted on: January 22, 2015 |

Comments | 中国 (Chinese)
Google Translation: اُردو | 中文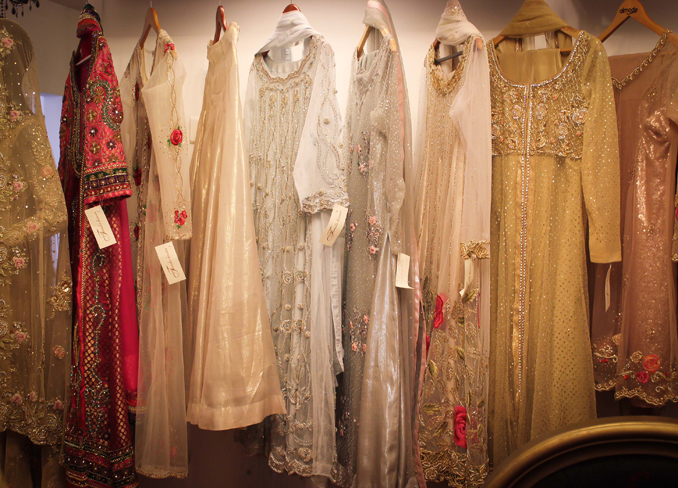 A glimpse of Farida Hasan's formal wear collection at L'atelier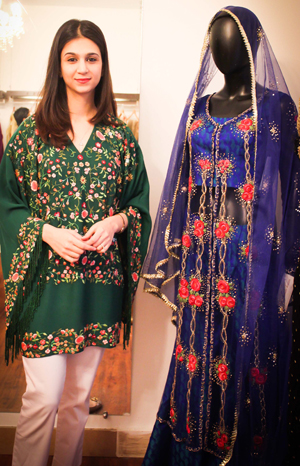 Managing Director Khuban Omer Khan stands next to an elegant outfit
Having earned a name in luxury prêt, Farida Hasan brings her alluring formal collection to Islamabad, exclusively at L'atelier. The one-day exhibition opened on Tuesday, 20th January, and provided fashion enthusiasts with an opportunity to view the designer's latest creations and place customized orders.
Farida Hasan is an exclusive and glamorous fashion house, founded by Creative Director Farida Hasan and Managing Director Khuban Omer Khan, which caters to the modern Pakistani woman. With her beautiful and timeless ensembles, Farida Hasan offers a wide variety of clothes to meet the needs of a woman who fully embraces her femininity. The mother-daughter duo, slowly but surely, has managed to make its mark on the Pakistani fashion scene with their elegantly designed outfits.
"Farida Hasan stocks her collection at L'atelier; however this is the first time that she has come to Islamabad to showcase her formal wear," said Khuban, the Managing Director.
The exquisite and ethereal collection on display is a perfect blend of luxurious fabric and modern silhouettes. Featuring organza, net and Chantilly lace with intricate embellishments and signature floral embroidery, the outfits amazed customers with their sheer elegance.
Farida Hasan's current collection consists of graceful saris, open jackets, flared short kurtas and elaborately designed dopattas.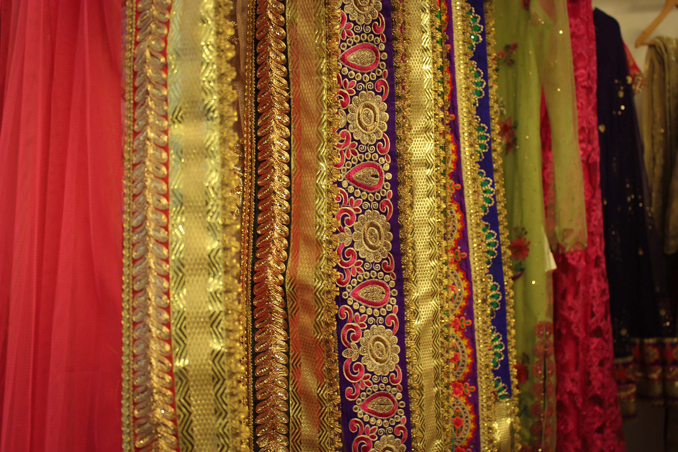 Elaborately designed dopattas on display
You may also like: