Main hoon Shahid Afridi
- Posted on: September 02, 2013 |

Comments
Google Translation: اُردو | 中文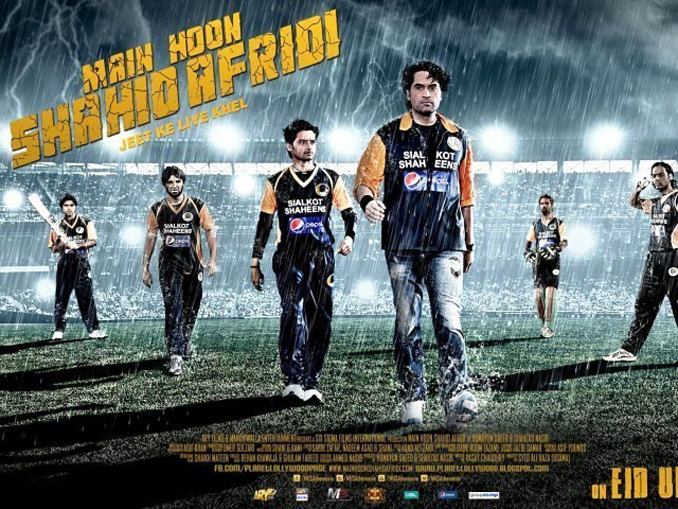 This is a Pakistani blockbuster with all the ingredients of a Bollywood production: fast paced, complete with risqué dances, party scenes, and a tolerable level of violence and fights. Its' theme is cricket, a Pakistani passion which crosses all ethnic, religious and class boundaries.
It's a story about the travails of a poor kids' cricket team from a small town trying to make it big in Pakistan, where the class and income disparities can make success difficult, if not insurmountable. What makes the film interesting are the sharp digs at some of the social evils in our society: the talented bowler who is a bigot and dubs a Christian team-mate kafir; the sister of wannabe Shahid Afridi who cannot get married because her family can't afford her dowry; and the pathos of coach Akbar, played by Humayun Saeed, who lost everything when he passed out after a wild party and got framed for the possession of drugs in Dubai. Akbar's nemesis is the sinister Asif Qureshi, played brilliantly by Javed Sheikh, who like our notorious property tycoon, buys off everyone, and is not loathe to use all tactics to knock the poor boys team out of the cricket competition.
But it's a fun film accompanied by a lively music score. The scenes when the kids arrive in the capital and are ecstatic driving on the roads of Islamabad or jumping on the bed of a five star hotel are delightful to watch. The film's message is one of hope to all kids playing barefoot in the streets and alleys of Pakistan, that you too can be a Shahid Afridi, if you try hard enough. Produced by Shahzad Nasib and Humayun Saeed, and directed by Syed Ali Raza Usama, this film will go a long way in helping to popularize Pakistani cinema.
You may also like: