Rocking Islamabad: Shamoon and Lahu
- Posted on: January 13, 2014 |

Comments
Google Translation: اُردو | 中文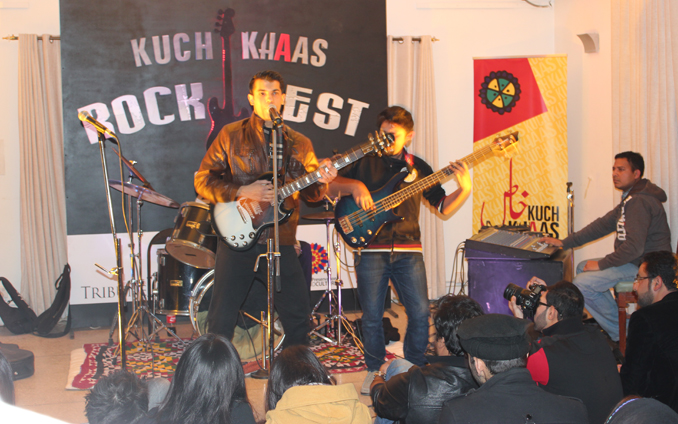 On Saturday night, Shamoon Ismail and Lahu rocked Islamabad with their performance at Kuch Khaas. Shamoon Ismail with his energetic drummer buddy, Farooq Bhai, put up a highly entertaining performance ending up high with "tun tuna", which is said to be a harbinger of a completely new genre in music, "Punjabi Blues".
Lahu performed after Shamoon and started with their highly original rock performance with lyrics coming from translated English poems. Covering songs of artists such as Junoon, Lahu presented a very strong performance with their vocalist demonstrating quite a control over his voice, having a range which shows that Lahu has quite a future if it decides to get above ground.
This was one of the performances in an ongoing Rock festival taking place at Kuch Khaas for the month of January.
You may also like: