The story of the twin cities retold
- Posted on: June 25, 2013 |

Comments
Google Translation: اُردو | 中文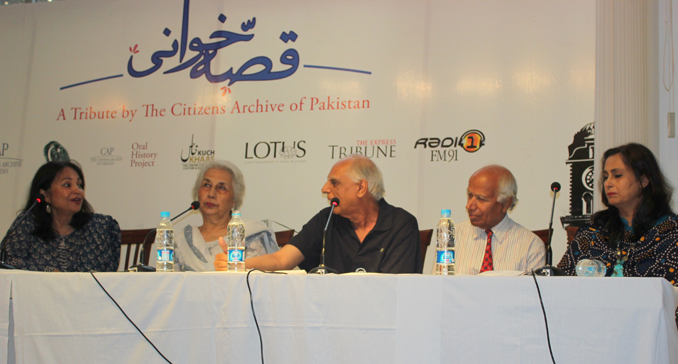 Based on the evolution of the twin cities, the third day of the Qissa Khwani event at Kuch Khaas turned out to be a real eye-opener. The occasion included many notable panellists including Ishrat Hyatt, a writer for The News and Fauzia Minallah, the founder of Funkor Childart Centre. The event themed "The evolution of cities" in fact turned out to be about the "devolution" of the twin cities. Most of the panellists reminisced about the 'old days' in the twin cities; a wave of nostalgia swept through the crowd, particularly felt by those members of the audience who shared similar experiences.The simplicity of life in the old Rawalpindi was recalled fondly, when people would commute by cycling and walking and there used to be fewer restaurants. Upon mention of one particular attraction of the time "Shezan Restaurant", the speaker received many nods from the crowd as they could relate.
Ms Fauzia, a keen proponent of the conservation of Islamabad's nature, urged the audience to start identifying Islamabad with its trees and start taking steps to ensure the conservation of its natural beauty. She made quite an impact when she defined development, not as the promotion of malls and restaurants, but rather as the drinkability of tap water in Islamabad.
At the end of the event the audience members were given an opportunity to interact with the panellists, passionately expressing their thoughts and feelings. The evening ended with an invitation to tea out in the lawn, where the panellists and the audience mingled with each other.
You may also like: