Art Exhibition: Interpreting 'Paper One'
Written by: Alia Bilgrami
Posted on: July 10, 2012 |

Comments | 中文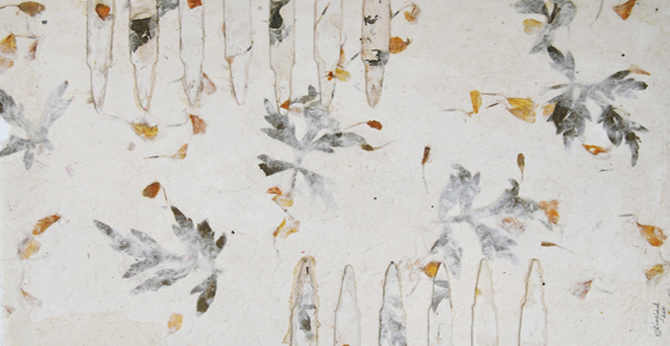 'Paper One' Art Exhibition
An out of the ordinary exhibit has made its way to Khaas Art Gallery, Islamabad this month. The four Lahore based artists showing in Paper One have explored the endless possibilities of the simple material 'paper'— both as a medium to work with and a surface to work on. The work is flat, two-dimensional and three-dimensional, engaging the viewer at once.
In this experimental endeavour, the form and politics of paper have been examined as a medium of expression. Throughout history, paper has featured as a very basic, nonetheless important surface. The four participating artists approach the topic in a distinctive way, exploring the tactility of paper, using its simplicity to their advantage. They have achieved this by using poetic hand-made Nepalese paper; by cutting and constructing; by combining layers to create wasli paper essentially used for miniature painting. Each artist has explored the endless possibilities of using paper in their own way, giving each artwork its own characteristic charm.
Minimalist, Asad Hayee's work features the tie and the rose, representing masculinity and femininity respectively and how gender roles affect our perception from a very early age. Both metaphors are used opposite one another; his palette is largely monochromatic with black backgrounds, graphite, butter paper and some use of gold leaf, accentuating and making the comparison starker. His subtle paintings could also be a counter comment on how usually women are categorized into the boxes of mother, daughter, sister and wife, sparking debates about how this is certainly not the only role that they play in society. Having said that, seldom are men and the roles that they play talked about, for instance, societal and family pressure from a young age to provide and to be strong. This does not leave much room for sensitivity or for a softer side to develop. Perhaps implying that both genders should be able to develop and grow in any way that they choose to. The most enjoyable aspect about Hayee's pieces are the two-dimensional ties he has sculpted out of butter paper and collaged onto his paintings; using paper in a unique way on a flat surface, thus adding a new dimension to the work.
Ghulam Hussain's miniatures take on a new meaning as he cuts into his waslis and weaves them into two-dimensional planes. According to eminent artist, writer and educationist, Salima Hashmi, Hussain is commenting both on the tussle between 'art' and 'craft' as well as the structural hierarchy that exists in our society. Upon closer inspection, you can see controversial statements and remnants from a school notebook that have been cut into and reinterpreted through the lines formed by the weave. His palette is predominantly white, with black, red, orange and turquoise borders and marks. Through the artist's experiences of power play at an early age, perhaps his work speaks of a lost childhood.
Experimenting with both flat surfaces as well as three-dimensional forms, Hassan Mujtaba comments on the glaring divide between English medium and Urdu medium schooling systems and how this not only effects currently enrolled students but the larger issue at play. An affect that is visible in society as a whole. Adults who have gone through either 'system' subsequently contribute to society and the vicious cycle continues. Mujtaba has communicated the stark differences in a very simple and affective series of work, playing with Urdu and English text. His paper origami-like forms remind us of torn notebook pages that we once turned into paper boats and airplanes. He sums up his opinion by presenting a piece that consists of shredded notebook paper. Commenting on his work, Salima interprets this to denote the "role of power and desire of control." Mujtaba showcases his little paper sculptures like museum specimens. As you make your way round them, you realize the extent of the divide that children are wrongly subjected to at an impressionable age. The work is interactive and thought provoking.
Turning floral handmade paper into waslis, Sheraz Faisal has composed bullets with simple line drawings and paper cut outs on a seemingly harmless surface. The paintings are mostly displayed in pairs. At first glance they seem harmless, but on closer inspection they border on sinister as you start to notice the bullets taking over. Politically loaded, Faisal's artwork contains an interesting dichotomy between organic and inorganic shapes that alludes to the dichotomy between guns or butter.
Paper One opened at Khaas Art Gallery on 13 March 2012. Due to popular demand it will continue for an extra two weeks, now ending on 10 April 2012. This is a must-see exhibit that will definitely refresh your views on paper and its potential, leaving you with much food for thought. All four artists not only share a sense of socio-political responsibility, their work also contains many threads of commonality that weave them together visually, making the exhibit gracefully cohesive.
More information about the exhibition and Khaas Art Gallery can be found here: www.khaasgallery.com
You may also like: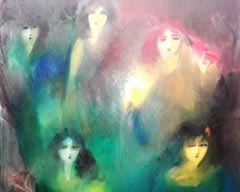 Art Review: Raja Changez Sultan at Tanzara Gallery
(January 19, 2018)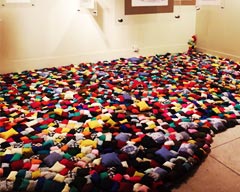 NCA Rawalpindi Degree Show 2017
(January 17, 2018)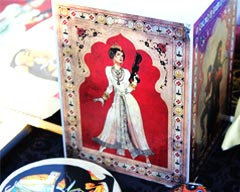 Winter Fete, Islamabad
(January 09, 2018)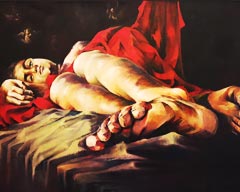 Review: 9th National Exhibition at PNCA
(January 02, 2018)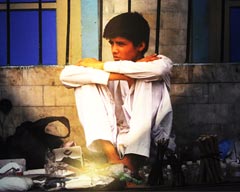 Yeh Hai Karachi 2: Photography and Film Exhibition
(December 20, 2017)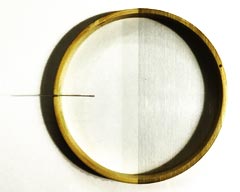 Art Review: Reading Between the Lines at Sanat Initiative, Karachi
(December 05, 2017)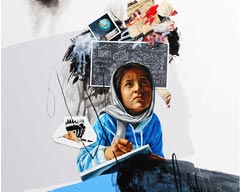 Art Review: The Onrushing 2 at Gallery 6, Islamabad
(December 04, 2017)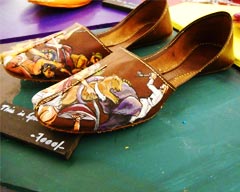 Daachi Arts and Crafts Exhibition 2017
(November 13, 2017)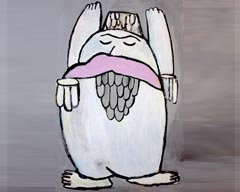 Art Review: 'Loompaland' at Studio Seven, Karachi
(November 09, 2017)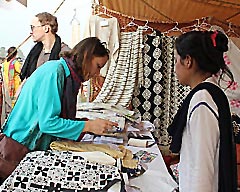 The Behbud Bazaar, Islamabad
(November 07, 2017)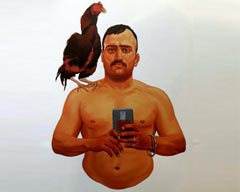 The Karachi Biennale 2017 (KB17)
(October 27, 2017)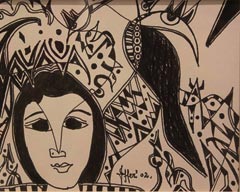 Wahab Jaffer Exhibition Opens at Tanzara Gallery, Islamabad
(October 20, 2017)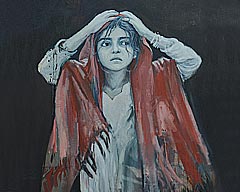 Art Review: Socio-Domestic at O Art Space, Lahore
(October 11, 2017)