Art Review: The Onrushing 2 at Gallery 6, Islamabad
Written by: Shahnawaz Ramay
Posted on: December 04, 2017 |

Comments | 中文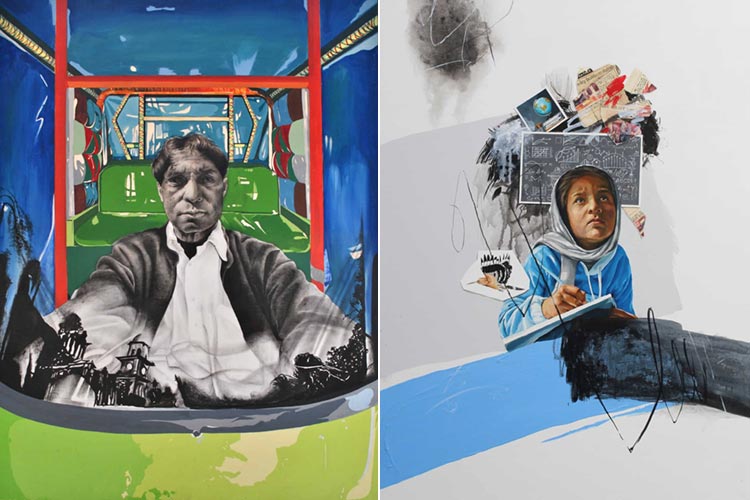 Untitled by Unab Sumble (L), Empowers by Javed Iqbal Mughal (R)
"The Onrushing 2" is being exhibited at Gallery 6, Islamabad from 2nd December to the 7th of December. The exhibit features the works of eight eclectic artists from Pakistan, displaying a range of skills, mediums and themes. The exhibition was inaugurated by the High Commissioner of Australia to Pakistan, H.E. Margaret Adamson.
The vast and well lit Gallery 6, starts off with the work of Unab Sumble who juxtaposes monotone human faces with vibrant, pigmented backgrounds. She utilizes life size canvases to depict the everyday lives of individuals such as a rickshaw driver. Her wish is to highlight those forgotten individuals who impact our lives in subtle ways. The modern upbeat tones of her work, reminiscent of Andy Warhol's pop art, lend it a natural magnetism.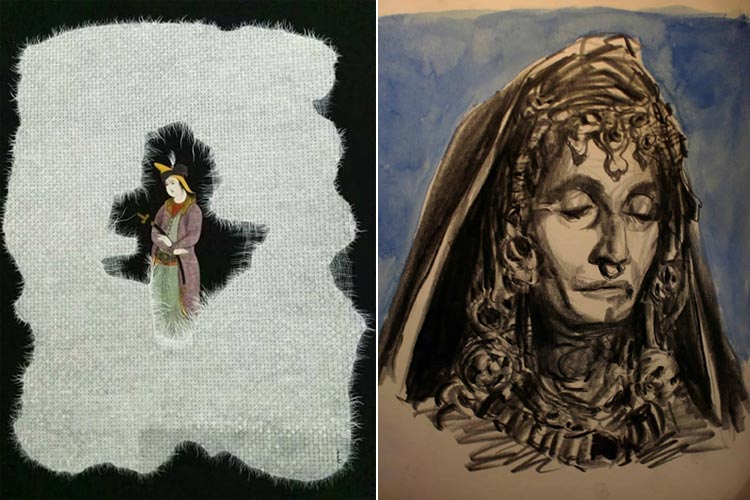 Untitled by Rubab Jawaid (L), Untitled by Doda Khan Badini (R)
Following her is Rubab Jawaid with her intricately painted miniatures. The combination of stark white against the Prussian blue creates a homely mood in her work. She explores her love for the art of embroidery through depicting threadwork in her paintings, some of which frames typical Mongol figures and landscapes. The intricacy of the threads, display the artist's incredible skill and patience.
Doda Khan Badini uses a monotone approach, through graphite on paper, to depict the people of his province, Balochistan. His work includes a mixture of bold strokes and softer shading, adding an incredible amount of depth and form to his portraits. His style lends itself incredibly well to showcasing these faces weathered by the ravages of time.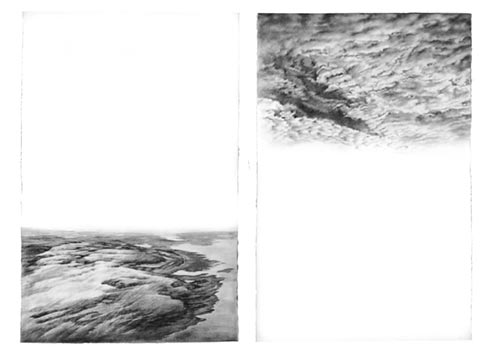 Untitled by Sajjad Nawaz
Sajjad Nawaz showcases his incredible talent by relying on soft, serene and almost dreamlike panoramas of wide open skies and desert landscapes, using just the medium of charcoal. He masterfully encapsulates the tranquility and calmness of his natural surroundings, as well as his sense of belonging to the Cholistan desert.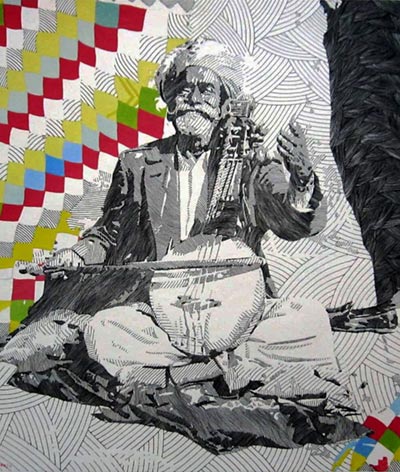 Untitled by Faiz Supro
Moving on, Faiz Supro uses the language of lines to create forms and shapes, and thus convey emotions. He focuses on monotone portraits of Sindhi individuals, showcasing the richness of their culture through their attires. His work has solid blocks of color scattered here and there, which encourage the eye to move around and drink in the canvas.
Maham Mujtaba displays her mastery over painting, through vibrant, surrealistic portraits. These showcase her talent of utilizing classic painting techniques with modern perspectives, since the figures have a similarity to digitally created animations.
Kishwar Kiani successfully encapsulates the mundane, with her incredible skill and attention to detail. Using wasli and pencil work, she has created images of a scoring sheet pasted on a wall. The 10X10 inch works are remarkable due to their 3D perspective. Kiani's intent was to capture 'lived moments' which are often far too easily forgotten.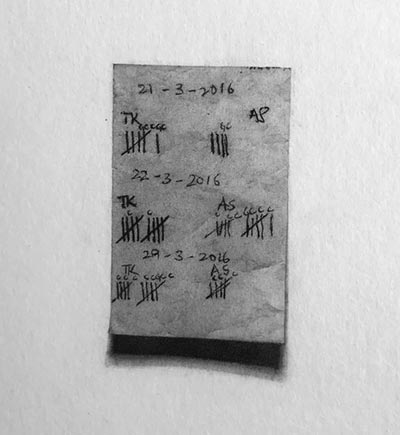 Untitled by Kishwar Kiani
Javed Iqbal Mughal creates collage-like compositions in full color, tied to his theme of dissecting the past, present and the consistency of change. The portraits within these paintings particularly stand out because of their photorealism. Yet, he leaves enough of the canvas empty for the arrangements to not overwhelm the viewer.
"The Onrushing 2" successfully encapsulates the ability of Pakistani artists to create photorealistic works through a variety of mediums. In varying tones of surrealism, all works successfully project real life instances onto paper or canvas.
You may also like: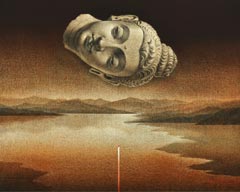 To Reflect: To Recognise
(February 12, 2018)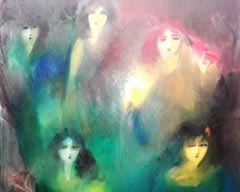 Art Review: Raja Changez Sultan at Tanzara Gallery
(January 19, 2018)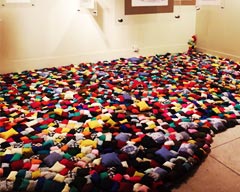 NCA Rawalpindi Degree Show 2017
(January 17, 2018)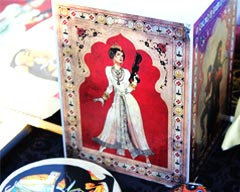 Winter Fete, Islamabad
(January 09, 2018)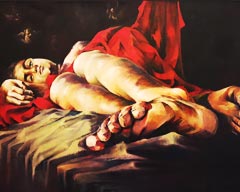 Review: 9th National Exhibition at PNCA
(January 02, 2018)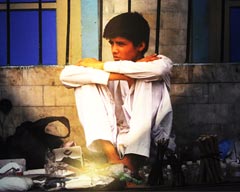 Yeh Hai Karachi 2: Photography and Film Exhibition
(December 20, 2017)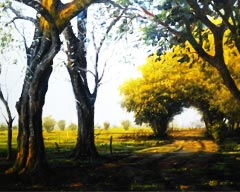 Art Review: Punjab Romanticism by Zulfiqar Ali Zulfi at Tanzara Gallery, Islamabad
(December 18, 2017)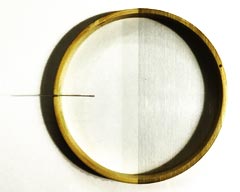 Art Review: Reading Between the Lines at Sanat Initiative, Karachi
(December 05, 2017)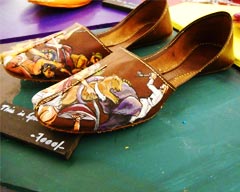 Daachi Arts and Crafts Exhibition 2017
(November 13, 2017)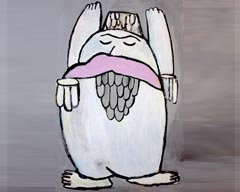 Art Review: 'Loompaland' at Studio Seven, Karachi
(November 09, 2017)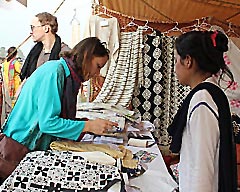 The Behbud Bazaar, Islamabad
(November 07, 2017)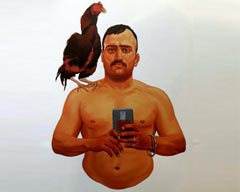 The Karachi Biennale 2017 (KB17)
(October 27, 2017)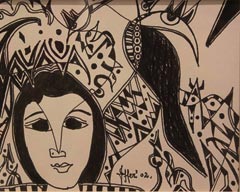 Wahab Jaffer Exhibition Opens at Tanzara Gallery, Islamabad
(October 20, 2017)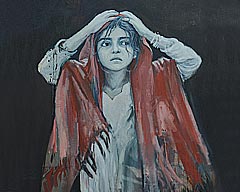 Art Review: Socio-Domestic at O Art Space, Lahore
(October 11, 2017)