Exhibition of Chinese Kites Opens at China Culture Centre in PNCA, Islamabad
Written by: Staff Report
Posted on: May 24, 2017 |

Comments | 中文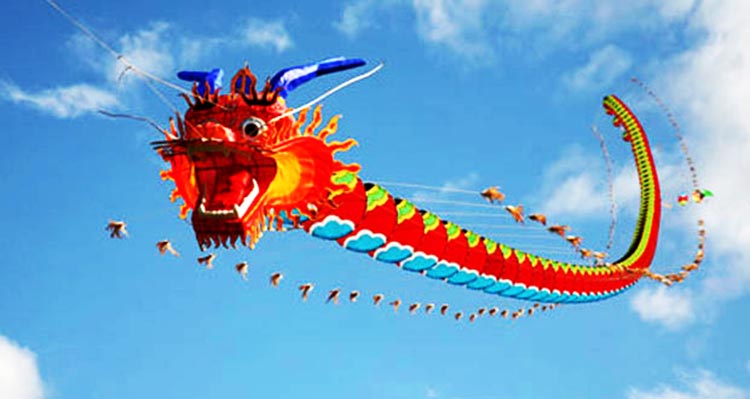 Exhibition of Chinese kites in Islamabad (source: Twitter/Ch. Amjad Farooq)
A two-week exhibition of Chinese kites was launched at the China Culture Centre, located inside the Pakistan National Council of the Arts (PNCA), Islamabad on Tuesday, 23rd May. The exhibition has been organized by China Culture Centre in collaboration with China Study Centre and COMSATS Art Gallery, and features a large variety of traditional, handmade, historical, as well as modern Chinese kites.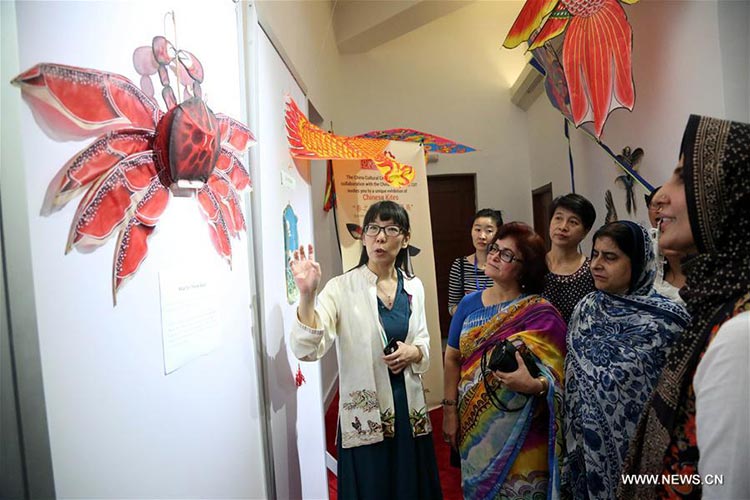 Visitors look at a Chinese kite during the exhibition (source: Xinhua/Ahmad Kamal)
Chinese kites can be classified into four main categories: Centipede Kites, Hard-Winged Kites, Soft-Winged Kites, Flat Kites and Mini-Kites. The first kite is said to have been developed in the province of Shandong during the period of the Warring Empires, about 2300 years ago. The earliest accounts of kites made using bamboo frames covered in paper and silk date back to the Tang Dynasty.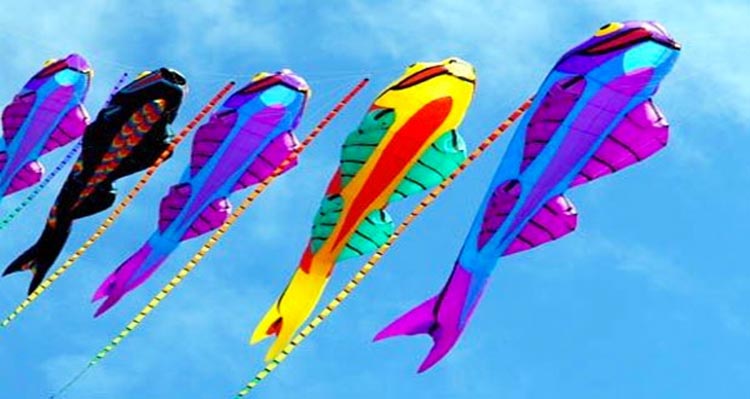 (Source: Radio Pakistan)
The kites from WeiFang were introduced about 1000 years ago, and were part of the territory of the ancient Warring Empires. WeiFang is a contemporary city that is rich in tradition. It has a strong history and culture, and it has been a centre of kite building since the Ming and Qing Dynasties. WeiFang kites are included among the best in all of China. In fact, for over three decades, WeiFang has been hosting the largest international kite festival in the world. The festival mostly takes place in spring, around the end of April. In 1988, WeiFang was also named as the 'Capital City of Kites'.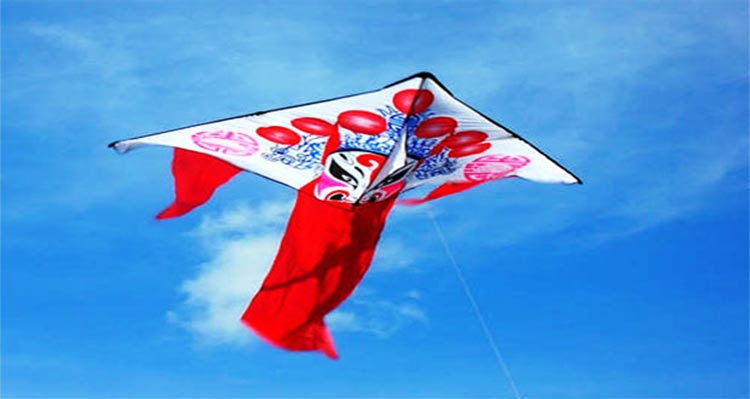 (Source: Abb Takk News)
The opening ceremony was widely attended, with participation from children and families in large numbers. The two-week exhibition will continue till Wednesday, the 7th of June.
You may also like: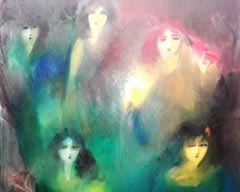 Art Review: Raja Changez Sultan at Tanzara Gallery
(January 19, 2018)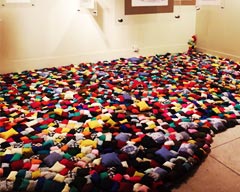 NCA Rawalpindi Degree Show 2017
(January 17, 2018)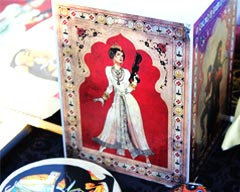 Winter Fete, Islamabad
(January 09, 2018)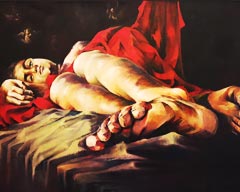 Review: 9th National Exhibition at PNCA
(January 02, 2018)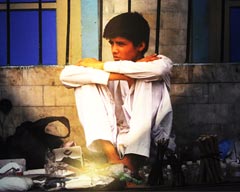 Yeh Hai Karachi 2: Photography and Film Exhibition
(December 20, 2017)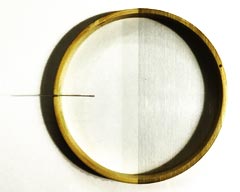 Art Review: Reading Between the Lines at Sanat Initiative, Karachi
(December 05, 2017)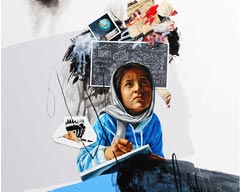 Art Review: The Onrushing 2 at Gallery 6, Islamabad
(December 04, 2017)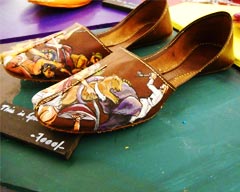 Daachi Arts and Crafts Exhibition 2017
(November 13, 2017)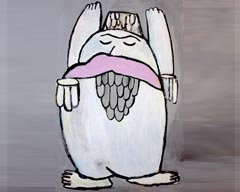 Art Review: 'Loompaland' at Studio Seven, Karachi
(November 09, 2017)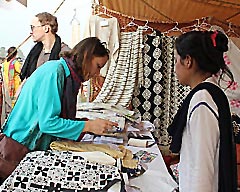 The Behbud Bazaar, Islamabad
(November 07, 2017)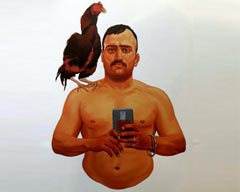 The Karachi Biennale 2017 (KB17)
(October 27, 2017)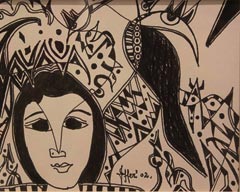 Wahab Jaffer Exhibition Opens at Tanzara Gallery, Islamabad
(October 20, 2017)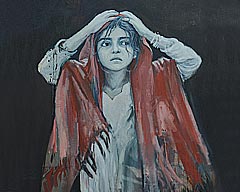 Art Review: Socio-Domestic at O Art Space, Lahore
(October 11, 2017)