A Bite of Chongqing
Written by: Su Xin
Posted on: July 12, 2017 |

Comments | 中文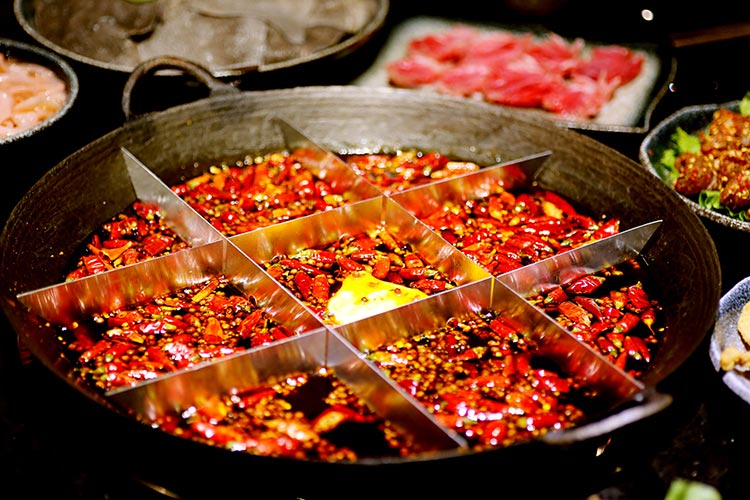 Chongqing Hotpot (source: Look for Teachers)
Walking along every road, avenue and lane of Chongqing, "a mountain city," one cannot help but inhale the hot and spicy aromas of food, emerging from thousands of local restaurants, eating houses, snack counters and street stands.
Spicy noodles are one of the most important varieties of local food which have acquired a unique Chongqing flavor. Local people do not "feel awakened" in the morning, until they fill their stomachs with hot and spicy noodles. Noodle houses can be seen everywhere in the city: near buildings, along streets, at street corners and even in narrow lanes.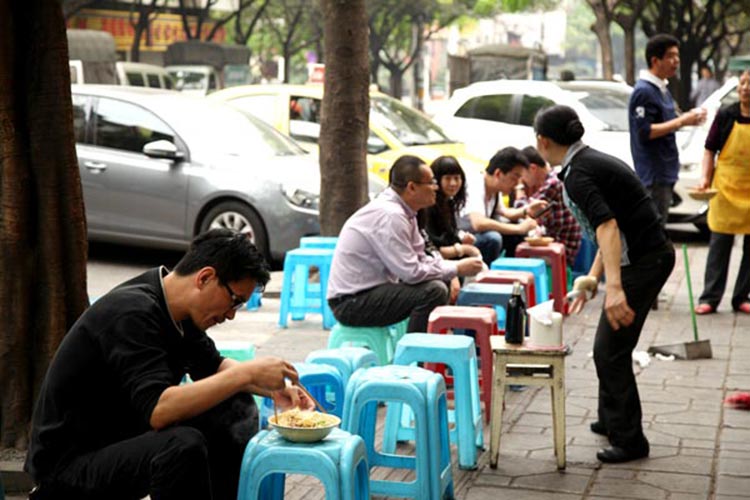 Street-side noodle restaurant in Chongqing (source: China Daily)
Seasonings are the "soul" of Chongqing spicy noodles. 12 kinds of seasonings are possible for a bowl of simple noodles and self-made oil-fried pepper sauce, is essential for the flavour. Since the sauce must be fresh when served, each noodle house makes it daily. Other seasonings of Chongqing noodles include peanut powders, fried soybeans and sesame seed paste, all of which add a rich and delicious flavor to the hot noodles, making their taste special and local.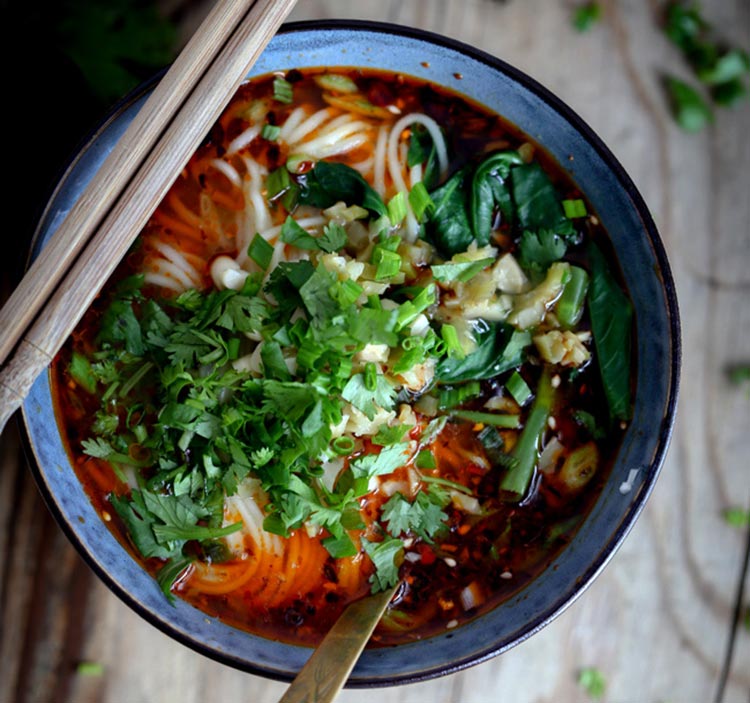 Chongqing Noodles (source: China Sichuan Food)
If spicy noodles are the dominant item in Chongqing's breakfast, hot-pot is a must for the dinner table.
Despite Chongqing being one of the hottest cities of China, its people love hot and spicy hotpots. Even in the summer heat, their passion for hotpots does not fade away. Every year, the Hotpot Festival of Chongqing features 1100 hotpot tables, which if arranged in a line, would go on for 1.3 kilometers. The tables serve hotpot food for about 11000 diners. The festival attracts 300 thousand visitors, and about one-third of them end up having hotpot food! It is a fantastic "hotpot banquet" which cannot be experienced elsewhere in the world.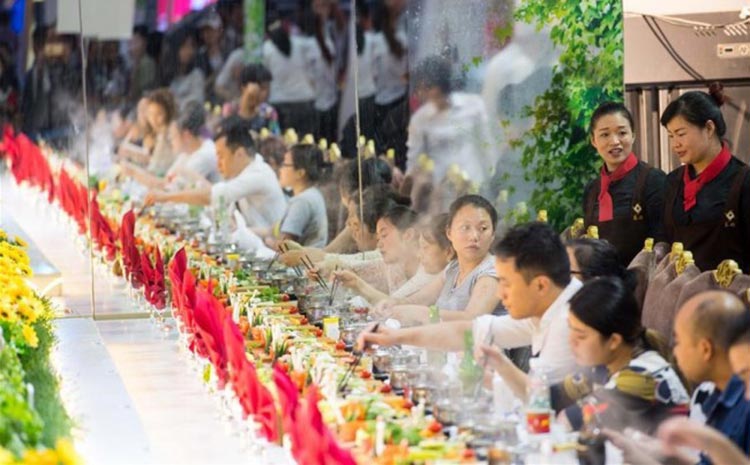 The 8th Chongqing Hotpot and Food Culture Festival (source: Yibada)
Originating on the banks of Jialing River and at the Chaotianmen Port, at the end of the Ming Dynasty, Chongqing's hotpot used to be the daily food of seamen and boat trackers. During Emperor Daoguang's (1821-1850) rule, cow stomachs became an important ingredient of Chongqing hotpots. With more and more people loving such cuisine, the number of restaurants and eating houses serving hotpots rapidly increased. Now, hotpot has become a symbol of Chongqing food, and the city is called the Hotpot Capital of China.
Today, Chongqing hotpot has become so popular in China, that there are famous brands of it such as De Zhuang and Little Swan. Its fame extends from mainland China to Hong Kong and Taiwan. As a cultural symbol of Sichuan cuisine, it has also gained fame in USA, Russia and Canada. In neighboring regions of China, such as Japan and Southeast Asia, Chongqing hotpot has become rooted in the local food industry.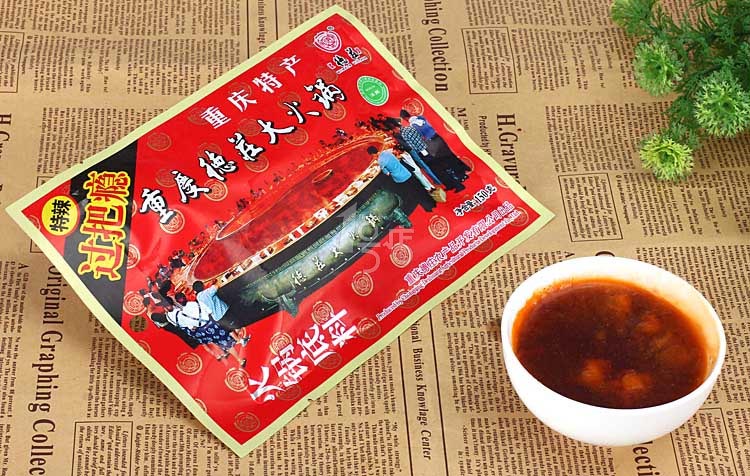 De Zhuang Noodles - (source: Mix)
The popularity of Chongqing hotpot can be judged from a story which often circulates about it being sold at a street of Madrid. "Near midnight, a blond Spanish girl was playing the finger-guess-game with a Chongqing guy at a Chongqing hotpot table at Hero Hotpot, a restaurant in Madrid." While difficult to imagine, it may very well be real for the restaurant does actually exist.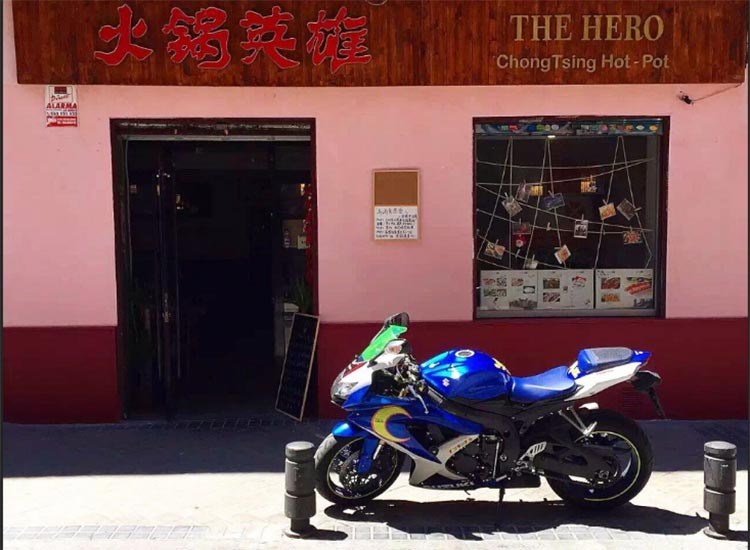 The Hero Hotpot in Madrid (source: Trip Advisor)
What makes the flavor of Chongqing hotpot so attractive? The answer lies in the raw materials. The spicy and sweet flavors are mixed together with meat and vegetables resulting in a dish that is crispy and tender, refreshing and pleasant. The many varieties of Chongqing hotpot differ in their flavour. Since equipment and fuel have greatly improved, the traditional red-oil soup has been upgraded, the heavy spicy sauces have been reduced and the oil has been changed to more nutritious and healthier alternatives.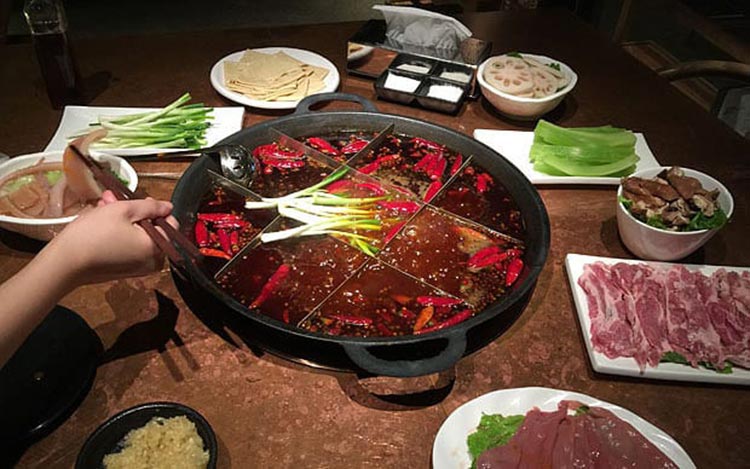 Ingredients for Chongqing Hotpot (source: The Telegraph)
When friends and relatives come together to enjoy steaming hot food, and converse at the dining table, food gains more complex meanings. It is no longer only filling an empty stomach, but is also evoking the memory of hometown and providing comfort to the heart. The well-received documentary 'A Bite of China' argues that the attachment of people to special food items reflects their attachment to the homeland. As one person in the documentary relates, "The first thing I do when I come back to Chongqing and the last thing I do when I leave for Beijing, is to enjoy hotpot time. I can taste the flavors of hotpot on my tongue, as soon as I step on the land of Chongqing."
Translated by Zhou Xiaoling
You may also like: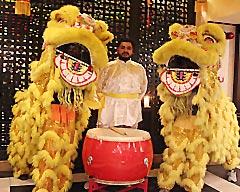 Chinese New Year Celebrated at Marriott, Islamabad
(February 20, 2018)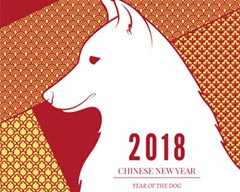 Significance of the Year of the Dog in Chinese Astrology
(February 16, 2018)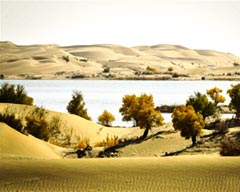 The Restoration of Taitema Lake
(February 13, 2018)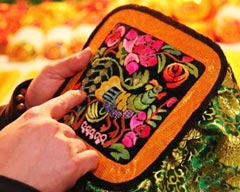 Female Embroiderers of Xinjiang
(February 08, 2018)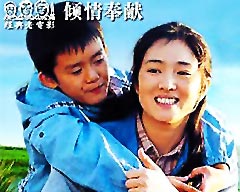 Chinese Film Month begins in Islamabad
(February 08, 2018)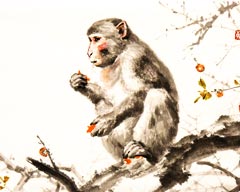 The Monkey in Chinese Culture
(January 31, 2018)
Etles Silk from Tianshan at China Fashion Week
(January 24, 2018)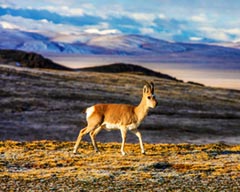 Hoh Xil: Kingdom of Wild Animals
(January 18, 2018)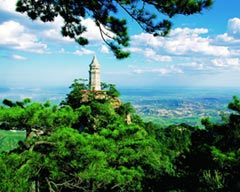 Panshan Mountain of Ji County
(January 11, 2018)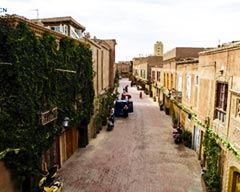 Stories from the Old Town of Kashgar
(January 04, 2018)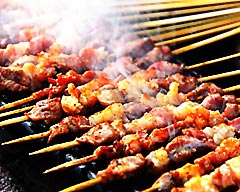 International Cuisine in Urumqi
(December 27, 2017)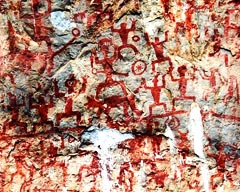 Zuojiang Huashan Rock Paintings, Guangxi
(December 19, 2017)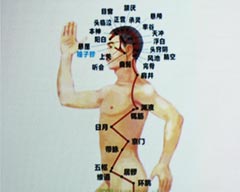 Seminar on Chinese Outlook on Life and Contemporary Value of Chinese Medicine
(December 15, 2017)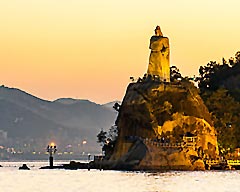 Gulangyu Island: The Island of Music
(December 13, 2017)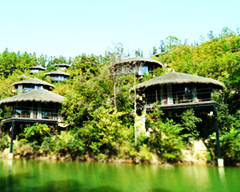 Mogan Mountain Farm Villas
(December 06, 2017)