'The Khawatoons' Celebrate their First Anniversary!
Written by: Tasarunn Munir -
Posted on: August 02, 2017 |

Comments | 中文 (Chinese)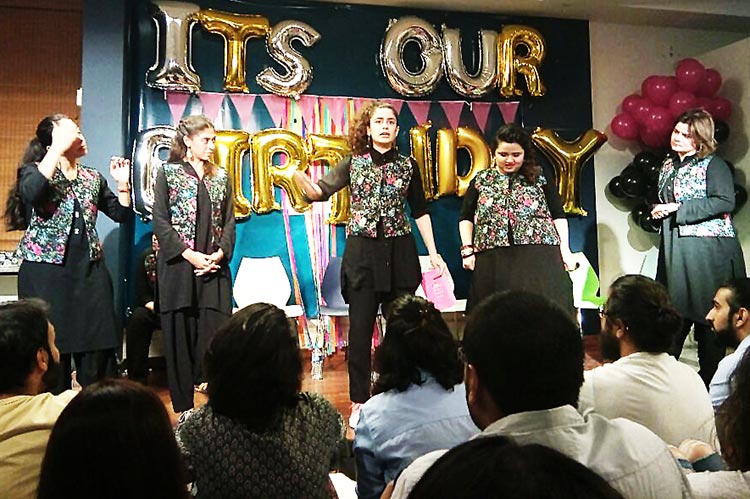 'The Khawatoons' performing on their first anniversary
Clad in all-black shalwar kameez and colourful sleeveless jackets, Pakistan's first all-girls comedy troupe, 'The Khawatoons' are united by their passion for humor and the stage.
Brainchild of Faiza Saleem, the troupe was envisioned a year ago, as a step towards fairer representation of and for women, in comedy. Faiza's experiences in improvisational performances made her sense the lack of this, and so with a firm vision in mind, she recruited and trained girls of all ages and professions. On a personal level, 'The Khawatoons' are a sisterhood of extremely motivated and talented women. Individually, they are bankers, dentists, students, entrepreneurs and performers. Currently, their line-up includes Amafah, Jay, Laraib, Amtul and Nimra, besides Faiza herself.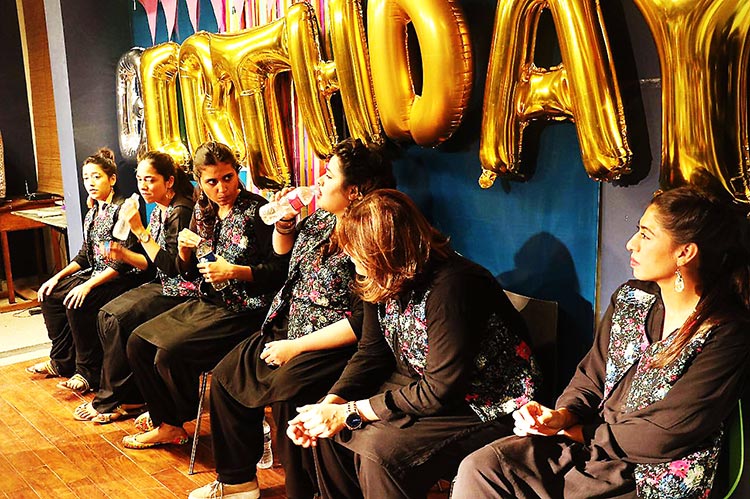 'The Khawatoons' (left to right - Nimra, Amtul, Laraib, Faiza, Jay and Amafah)
Within the past year, not only has the troupe performed in major cities of Karachi, Lahore and Islamabad but they have also performed in Rahim Yar Khan and Topi, and at corporate events for Unilever, SSGC, Stylo and National Foods. Recently, they were also invited to perform at the Pakistan Advertising Society (PAS) Awards.
To celebrate their one-year anniversary, 'The Khawatoons' put up a show called 'Youm-e-Khawatoons' at Karachi's Thotspot on 28th and 29th July, 2017.
I attended the show on Friday, and found the crowd to be buzzing with anticipation. When the troupe went up on the stage, their contagious energy infected the entire audience. They performed tirelessly for one and a half hour. Unconventional and creative games were played with the audience to showcase the comedic talent as well as improvisational skills of 'The Khawatoons.' Each game was explained beforehand, and suggestions were taken for themes or characters from the audience, to keep them engaged.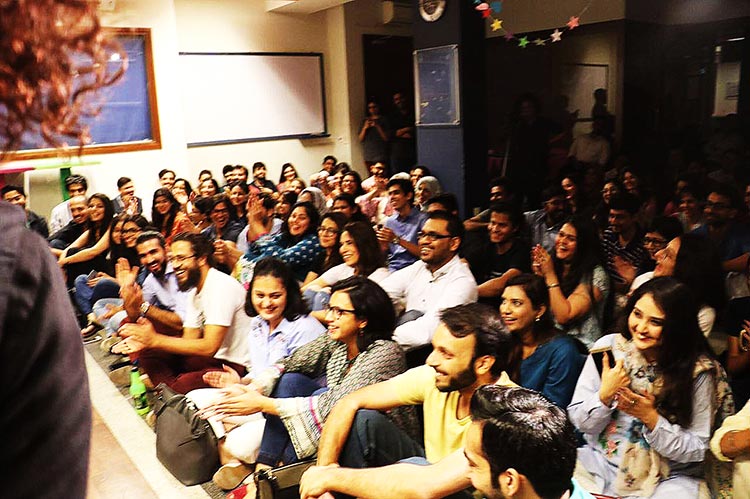 The crowd
In the game, 'Purses,' two women from the audience handed over their hand bags, and the contents of these became props for the performers. When given a scene to perform or characters to impersonate, performers could only make use of what was in the hand bags to carry out the task. In, 'Oscar Moment,' two of the performers would be acting out a scene and upon hearing the words, Oscar Moment, their acting would become exaggerated. By the end of this, the audience was in fits of laughter. The last game, 'Director's Cut' was strategically chosen, for it produced the most laughs. The performers behaved like two actors and a director shooting an advertisement. By this time, the audience had picked up on the unconventional nature of the show, and when asked to suggest a product for the pretend advertisement, they named a 'blackening cream.' At another point, the audience was asked to name the most elite spot of Karachi, and their amusing response was "South City Hospital."
'The Khawatoons' ended the show to thundering applause, after which all troupe members were individually introduced and applauded. The audience sang 'Happy Birthday,' while a celebratory cake was cut and shared. Giveaways were also distributed in the form of free clothes and discount coupons.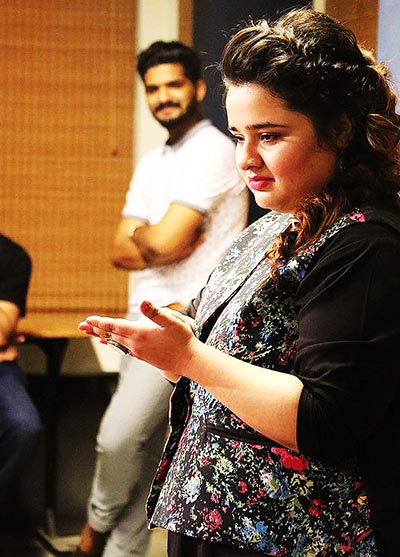 Faiza Saleem
At the end of the day, leader Faiza Saleem seemed elated by the success of the show. When asked about her journey to date, she termed it as "exciting but also extremely challenging." In dealing with training, marketing, event organization and keeping her troupe satisfied, she has inevitably faced many obstacles. However, according to her, the success of the troupe lies in their intensive training and the natural comedic talent of the girls. Moreover, their commitment has ensured that almost every show is a hit.
On a concluding note, Faiza enthusiastically voiced the opinion that considerable artistic potential is yet to be explored. She truly believes that one should not be afraid to take the road less travelled, for though it may be challenging, there may also be great beauty and happiness on the way. 'The Khawatoons,' may have made it through a year, but this is just the beginning for them. Congratulations to them, and here's to many more anniversaries!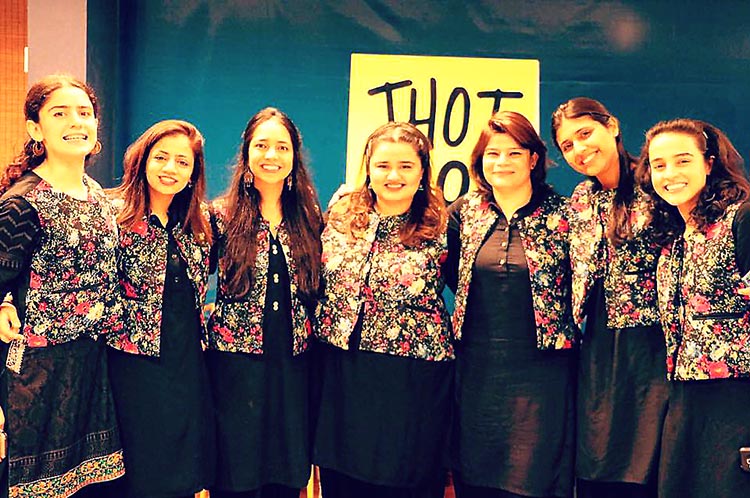 'The Khawatoons' (Source, Official Facebook Page)
'The Khawatoons' are recruiting more members! For auditions visit Thotspot from 6 pm to 9 pm on Friday, 4th August!
You may also like: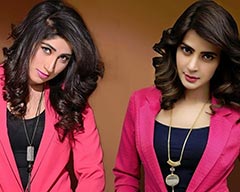 'Baaghi', a serial inspired by Qandeel Baloch
(July 31, 2017)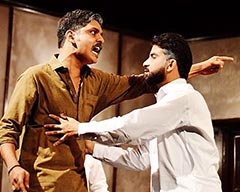 'Mulzim Ya Mujrim' – A Theatrical Production
(July 25, 2017)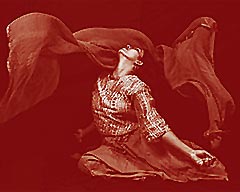 'Goonj – Echo': A Solo Dance Performance by Suhaee Abro
(July 18, 2017)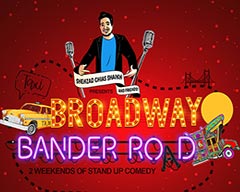 Shehzad Ghias Shaikh & Friends – Stand-Up Comedy Festival
(July 13, 2017)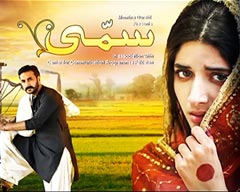 'Sammi': Breaking the Silence around 'Vani'
(June 30, 2017)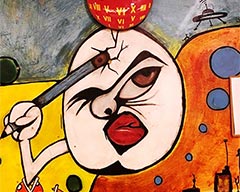 All You Can Laugh: Standup Comedy Night at MAD School Karachi
(June 19, 2017)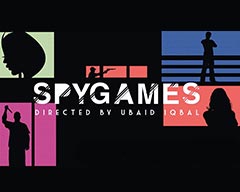 Theatre Review: 'Spy Games' at NAPA, Karachi
(May 18, 2017)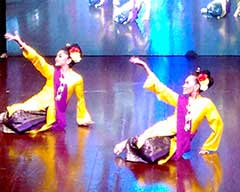 'One World' Brings a Multicultural Festival at PNCA
(May 08, 2017)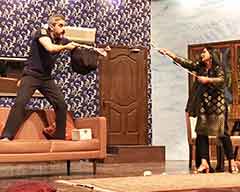 Theatre Review: 'Dil-e-Nadaan' - A Complicated Affair
(May 02, 2017)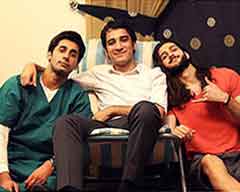 A Comedy of Errors: LUMS Annual Play 'Tom, Dick and Harry'
(April 25, 2017)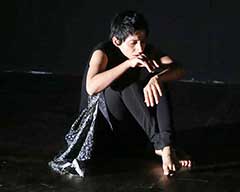 Theatre Review: 'Wash Yourself of Yourself' at the NAPA International Theatre and Music Festival
(March 31, 2017)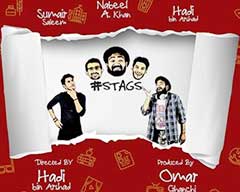 'Hash Stags' – From Theatre Stages to Electronic Screens!
(March 15, 2017)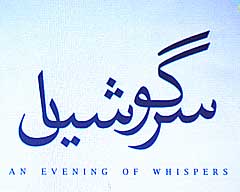 'Sargoshiyan: An Evening of Whispers' at IBA Karachi
(January 31, 2017)