Pool A: Dark Horse New Zealand Dominates
Written by: Mirza Salam Ahmed
Posted on: March 05, 2015 |

Comments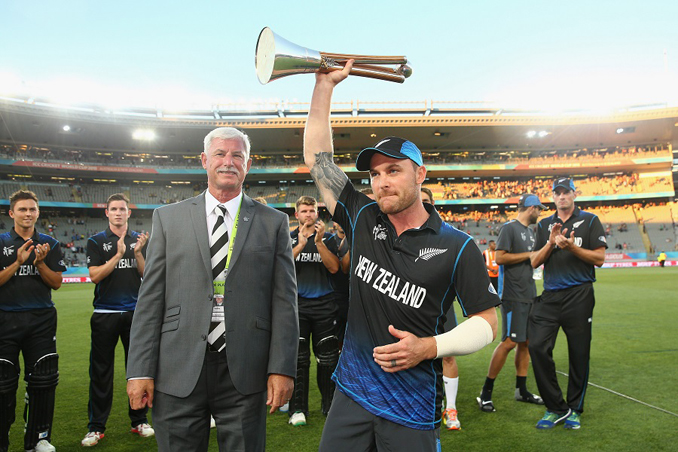 Brendon McCullum collects the Chappell-Hadlee Trophy, New Zealand v Australia
With four wins from four games under their belt, New Zealand have already qualified for the quarterfinal stage of the ICC Cricket World Cup 2015. Having climbed to the top of Pool A, the Kiwis are brimming with confidence over their stellar performance in the Cup. However, the fight for the final four positions is still on.
New Zealand (4 games; 8 points)
The Black Caps kicked off their campaign with a massive 98-run win over Sri Lanka, followed by a shaky but conclusive three-wicket win over Scotland. New Zealand then whipped England to pick an eight-wicket win, before a nail-biting one-wicket triumph over neighbours Australia.
Leading from the front is the Kiwis' captain Brendon McCullum. The skipper has been amassing runs on the board with an astounding strike-rate of 188. With three fifties, including the World Cup's fastest fifty against England and a 21-ball fifty against Australia, McCullum has made a total of 207 runs. His sidekick with the bat has been Kane Williamson. On the bowling end, Tim Southee and Trent Boult have been wreaking havoc.
Matches left in Pool A: Afghanistan and Bangladesh
Prediction: Semi-final
Sri Lanka (4 games; 6 points)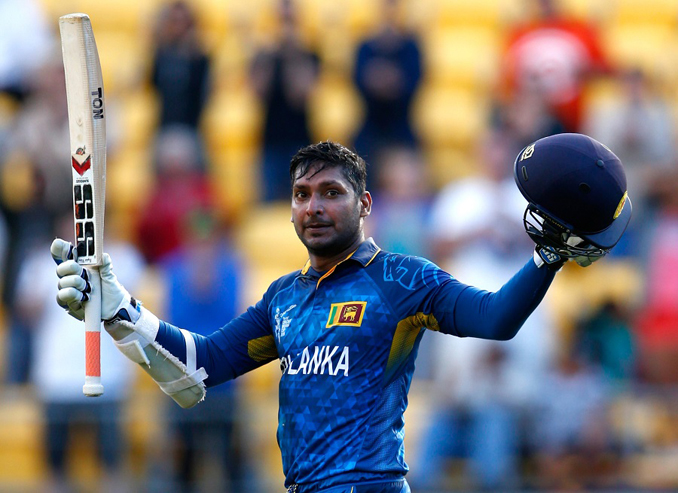 Kumar Sangakkara slammed his fastest ODI century against England
Sri Lanka have the potential to perform well in big tournaments, but versatility is what they lack. With the spotlight turning towards teams like India, New Zealand and South Africa, few have noticed the strength Sri Lanka have shown with the bat.
Their only defeat in the tournament has been against New Zealand, which didn't take out the wind from their sails. After beating Afghanistan, Sri Lanka picked up big wins over Bangladesh and England. Their form with the bat has been incredible. Captain Kumar Sangakkara is leading the charge, with 268 runs from a mere 134 balls. He is joined in by Lahiru Thirimanne, Tilakaratne Dilshan and Mahela Jayawardene. Lasith Malinga and Suranga Lakmal have been the top bowlers.
Matches left in Pool A: Australia and Scotland
Prediction: Quarterfinals
Australia (4 games; 5 points)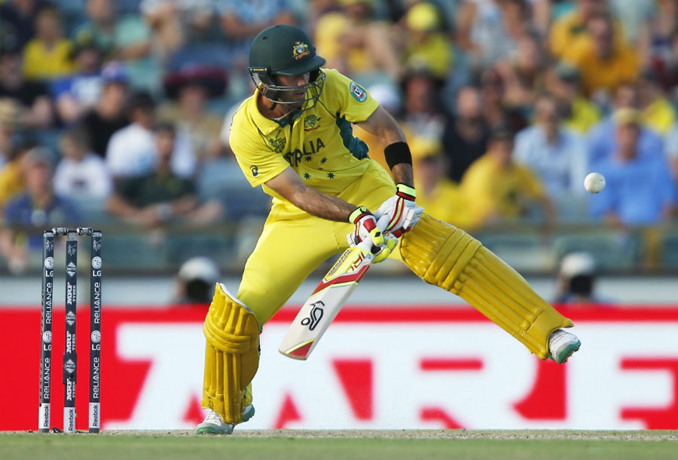 Australia posted a World Cup record total of 417 as they beat Afghanistan by 275 runs
The hosts kicked off the tournament with a dominating 111-run victory over England, but since their match with Bangladesh was abandoned due to rain, they waited two weeks to play against New Zealand, a match that went down to the wire before the Aussies lost by just 1 wicket.
None of their batsmen have been steady performers, but eyes have been on Aaron Finch, David Warner and Glen Maxwell. With the ball, Mitchel Johnson and Mitchel Starc have been on fire; the team's latest 275-run win over Afghanistan is proof of that.
Matches left in Pool A: Sri Lanka and Scotland
Prediction: Semi-final
Bangladesh (3 games; 3 points)
Bangladesh need to pick a win over Scotland to keep their hopes of entering the quarterfinals alive. Their only win has been against Afghanistan, which was recorded with an impressive 105-run margin. The match against Australia was abandoned, and they were hammered down by Sri Lanka.
Sabbir Rahman, Shakib Al Hasan and Mushfiqur Rahim are the men to watch out for in their camp. The match against England will be their do-or-die.
Matches left: Scotland, England and New Zealand
Prediction: Elimination
England (4 games; 2 points)
England have found it difficult to settle in the World Cup. They lost by 111 runs to Australia, before an eight-wicket defeat to New Zealand. They finally picked up a win over Scotland, but were gunned down by Sri Lanka once again. Joe Root and Moeen Ali have been the stars in the batting line-up in a team that has lost its bowling punch.
England have a new team that is finding its rhythm. Although they are expected to make it to the quarterfinals, their poor form is unlikely to take them any further.
Matches left: Bangladesh and Afghanistan
Prediction: Quarterfinals
Afghanistan (4 games; 2 points)
Afghanistan's maiden journey in the World Cup has already won them a lot of support. Their loss to Bangladesh was followed by another defeat, but a well-fought game, against Sri Lanka. Their only win in the tournament came against Scotland, followed by a record-breaking 275-run loss to Australia, the biggest defeat in World Cup history.
Mohammad Nabi and Samiullah Shenwari have been the stars for Afghanistan. The team may not qualify for the quarterfinals, but they have nonetheless left an impact and shown potential to score upsets.
Matches left: New Zealand and England
Prediciton: Elimination
Scotland (3 games; 0 points)
Scotland have been valiant, swinging down till the last moment, but they are yet to pick a win in the World Cup. They surprised everyone by taking New Zealand apart in the first game, although losing consequently. They lost poorly to rivals England, but quickly returned to almost defeat Afghanistan.
With nine wickets, Josh Davey has been in brilliant form, while Kyle Coetzer has been doing well with the bat. The Scots are on the path to elimination, but they do have the potential to bring the World Cup its first upset.
Matches left: Bangladesh, Sri Lanka and Australia
Prediction: Elimination
You may also like: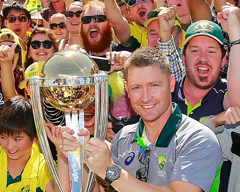 Australia Pulverizes New Zealand to Bag World Cup 2015 Trophy
(March 30, 2015)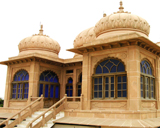 The Undying Grandeur of the Mohatta Palace Museum
(March 29, 2015)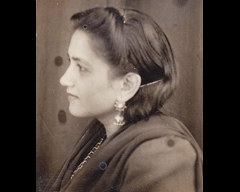 Ada Jafarey: A Tribute
(March 27, 2015)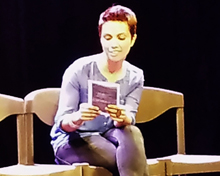 Me, My Mom & Sharmila: Fawzia Mirza and the Brown Woman
(March 26, 2015)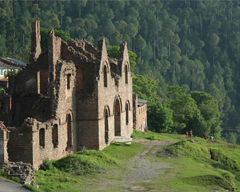 Silk Road: The Picturesque Mansehra and Abbottabad-VI
(March 25, 2015)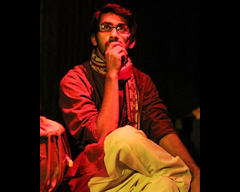 Azeem Hamid and the Independent Theatre Company
(March 25, 2015)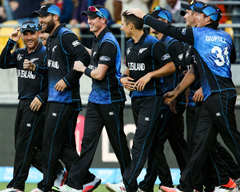 New Zealand to Choke South Africa and India to Overpower Australia?
(March 24, 2015)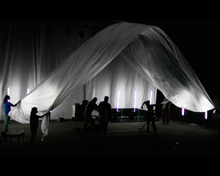 NAPA International Theatre Festival 2015: 'Among Fog'
(March 20, 2015)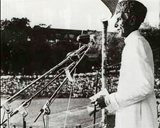 Pakistan Resolution Revisited
(March 20, 2015)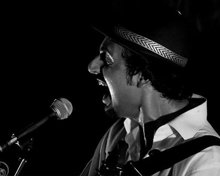 Faizan Tirmizi - The Ideology of an Aspiring Musician
(March 12, 2015)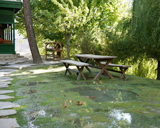 Hunza Valley: A Fine Balance between Tradition and Modernity
(March 10, 2015)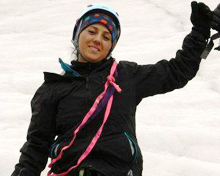 Samina, we are proud of you!
(March 06, 2015)