From San Francisco to Hunza: A Journey of Self Discovery and Giving Back
Written by: Dr Dushka H Saiyid
Posted on: June 25, 2017 |

Comments | 中文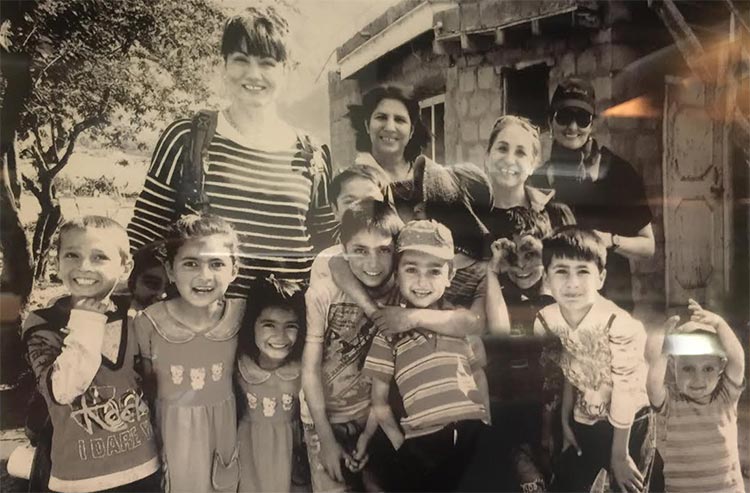 Elizabeth Kanaan with friends and children of Altit Village in Hunza Valley
When a restaurant surfaced in a small neighborhood market in Islamabad, it drew a clientele keen to experience its Hunza inspired cuisine. Small, with a rustic ambience, and pictures of wizened faces and forts framed on its walls, it was different from the eating joints mushrooming all over the city. Overseeing the whole operation was this young outgoing American, ensuring the quality of food and at pains to ensure customer satisfaction.
Regional cuisine is a novelty for Islamabad, but food from the relatively remote Hunza, was unusual. The founder and moving spirit behind Wild Thyme is Elizabeth Whitney-Kanaan, an American of mixed parentage. Her father was the son of a Pakistai diplomat, and of Mahmooda Salim Khan, a famous social worker and daughter of Sir Sikander Hyat Khan, the Prime Minister of Punjab in British India. Her own mother was an American model of Scottish-French extraction, and her father, a marketing executive. Her parents' marriage was the result of a chance encounter in a New York office-building elevator.
Wild Thyme Restaurant
Elizabeth first came to Pakistan as a child when her father was working for Pakistan Tobacco in Karachi, but he moved back to the US after a few years, and she grew up in the San Francisco Bay Area. When her husband got a chance to work in Pakistan at the end of 1999, they seized it and moved to Islamabad. It was also an opportunity to bring her now seriously ailing father back from the USA, and take care of him. After her father passed away at the time of 9/11, she sold the small piece of land that he had owned, and built a school for the poor children in Palandri, Azad Kashmir dedicated to his name. Struggling to fix a bad back and fill the vacuum in her life by her father's death, she took to exercise with a vengeance. It was during her many hiking trips into the mountains, and a cycling trip from Gilgit to the Khunjerab Pass on the Karakoram Highway, that she developed a passion for the northern areas.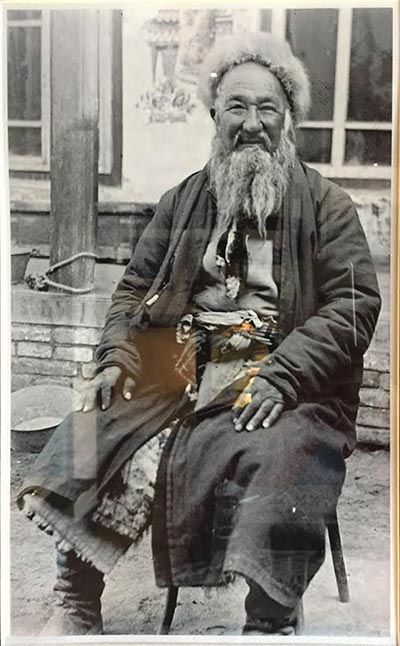 An old picture of a local villager
However, she discovered that the stunning beauty of the mountains, valleys and rivers of the area were in sharp contrast to the widespread poverty and underdevelopment. As 2002 drew to a close, Elizabeth got involved with rural development, and describes it as the most amazing period of her life. She recalls animatedly how she used the colouring and drawing talents of the children of Shimshal, a village in the Hunza district, to raise money for books and expand the school building. When the community realized that she was a doer and not just a talker, their list of demands grew, and they asked for bokharees or stoves, critical for their survival in higher altitudes. She helped re-engineer the stove with the help of BASIP, (Building and Construction Improvement Program), and also worked with the Water and Sanitation Extension Project (WASEP), also of the Agha Khan Foundation. Since Shimshal is remote and one of the most isolated communities, it took some persuading of WASEP to make Shimshal a priority village, and she raised the supplemental funding required from AUSAID. One day while walking on a trail, she bumped into an old woman who recognized Elizabeth and started crying, an emotional outpouring at how Elizabeth had changed her life. It was one of the most rewarding moments of her life.
Elizabeth describes Fairy Meadows as what she envisaged heaven would be like, but poverty co-existed with the stunning natural beauty, and the sight of children begging was a poignant reminder of that harsh reality. She visited the area over a five-year period, from 2002-2006, and helped build a school, a first aid post and a house for teachers. She brought a doctor from Australia who visited each household and taught them basic hygiene. They called her a fairy! She was also planning to build a school for environment and mountaineering, when the extremist propaganda against her presence began to vitiate the atmosphere, and prudence demanded that she leave.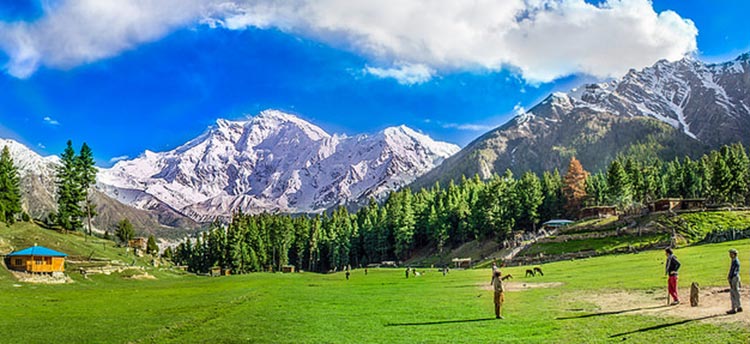 Fairy Meadows (source: Ibn Rizvi on Flickr)
Many years later, she brought a friend along to Hunza to see for herself how she could modernize and market the local crafts. They were sitting in the Kha Basi Café in the Altit Fort of Hunza and partaking of the food when the idea struck her that instead of opening a Lebanese restaurant in Islamabad, why not one with Hunza inspired cuisine, and thus was born the Wild Thyme restaurant in early 2017. However, Elizabeth's plans for starting the Wild Thyme Adventure Tours to the northern areas would have to wait till her Lebanese brother-in-law and partner in Wild Thyme, Peter Kanaan, got his work visa and took over the management of the restaurant.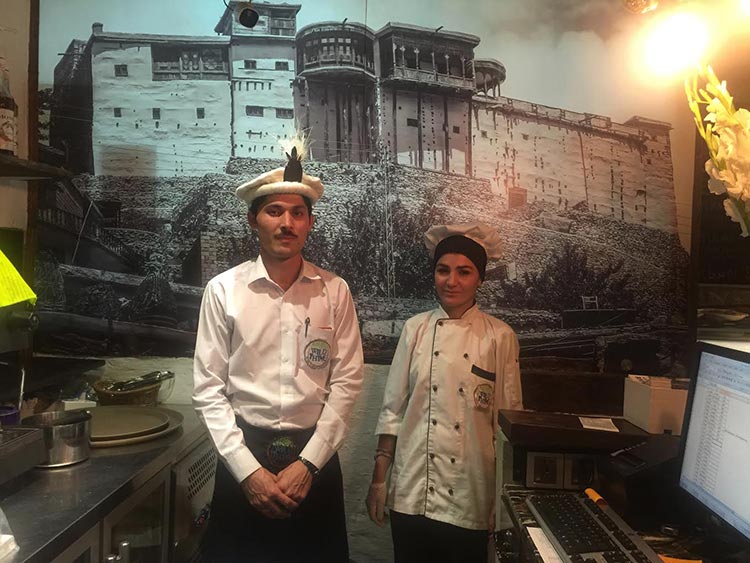 Zeeshan Khan, Head Waiter, and Sadia Shahid, Head Chef
It was a fascinating journey of a woman who had re-discovered her roots and heritage and struggled to give back to the country of her father. Her parting words resonate long after the interview is over: "This country should be the gem of this region. But it has been mismanaged by people who are so self-serving".
You may also like: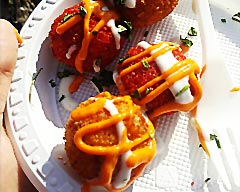 Karachi Eat 2018: The Good & the Bad
(January 16, 2018)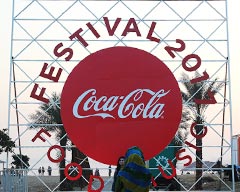 Coke Festival 2017 comes to Islamabad
(December 11, 2017)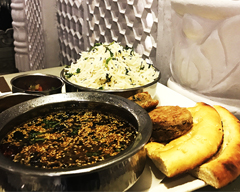 Food Review: Rahdaari
(December 07, 2017)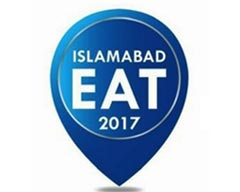 Islamabad Eat 2017: Don't Speak, Just Eat
(November 14, 2017)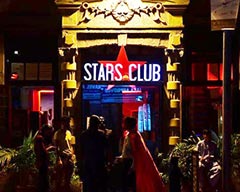 Stars Club: Karachi welcomes its first film-themed café
(November 06, 2017)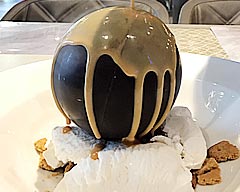 Food Review: Browns, Islamabad
(October 19, 2017)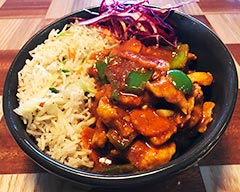 Wok Fusion Café
(October 09, 2017)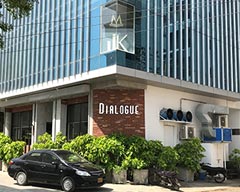 Food Review: Dialogue Restaurant, Karachi
(September 29, 2017)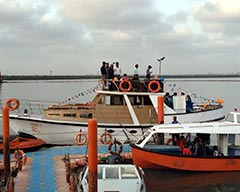 Savor Boating and Restaurant: A Unique Experience
(September 08, 2017)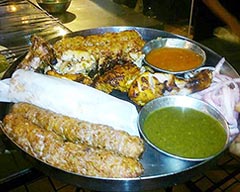 Boat Basin Food Street, Karachi
(August 25, 2017)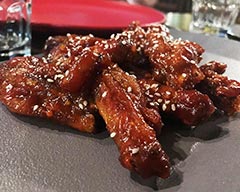 Food Review: #EAT, Islamabad
(August 11, 2017)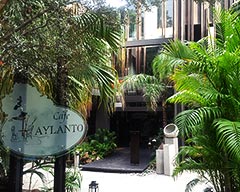 Food Review: Café Aylanto, Islamabad
(August 04, 2017)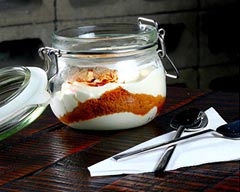 Food Review: Soi Asian Bistro, Karachi
(July 28, 2017)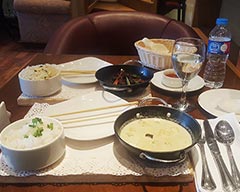 Food Review: The Chinese Café
(July 21, 2017)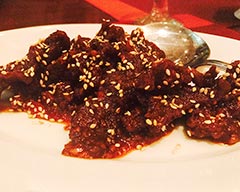 Food Review: Yum Chinese and Thai Restaurant
(July 14, 2017)