Art Review: 'Scapes of Pakistan' at Gallery 6 Islamabad
Written by: Staff Report
Posted on: April 13, 2017 |

Comments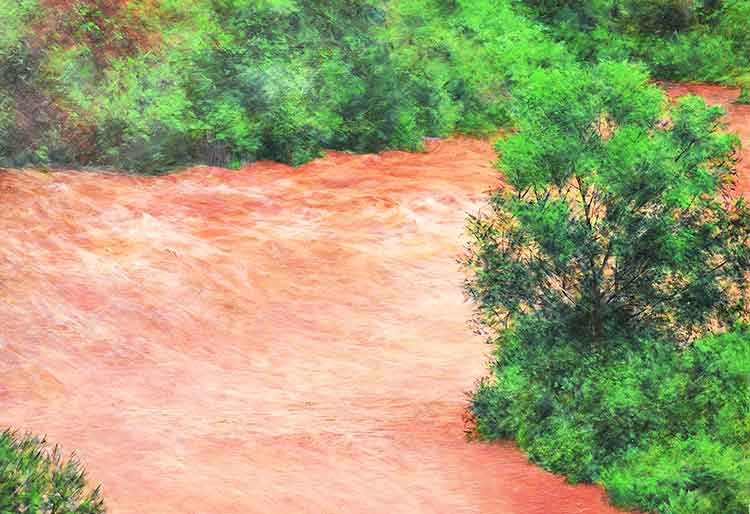 Painting of a 'nullah' during monsoons by Shahla Rafi
The curator and owner of Gallery 6, Mr Arjumand Faisel, had on display the works of a galaxy of landscape painters from across different parts of Pakistan: Gul-e-Shazma from Jamshoro, S M Khayyam from Quetta, the self-taught Ajab Khan from D I Khan, Shahla Rafi from Islamabad and the rest from Lahore.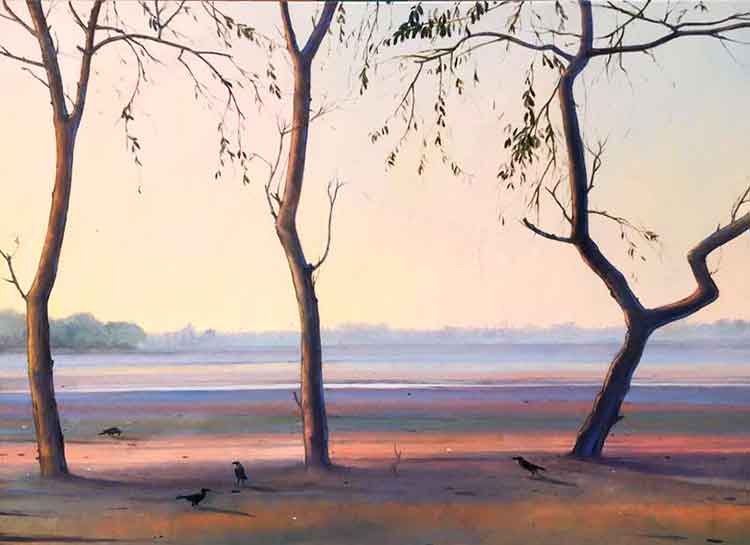 Mughees Riaz
Mughees Riaz, with his haunting depiction of the desolate rural Punjab, with little or no activity except for the odd crow or buffalo by the river bank, had a couple of small canvases on display. They are in sharp contrast to the romanticized and picturesque version of Ajab Khan's rural life. Shahla Rafi, the most important painter of the seductive charms of the Pothwar's landscape with its rugged, broken and yet green countryside, also had two small canvases: one has a muddy nullah with torrential rainwater thundering through it, and finely detailed lush green foliage on its banks; the other painting is that of the mountains on a foggy morning with a picturesque old mosque/tomb set in its midst.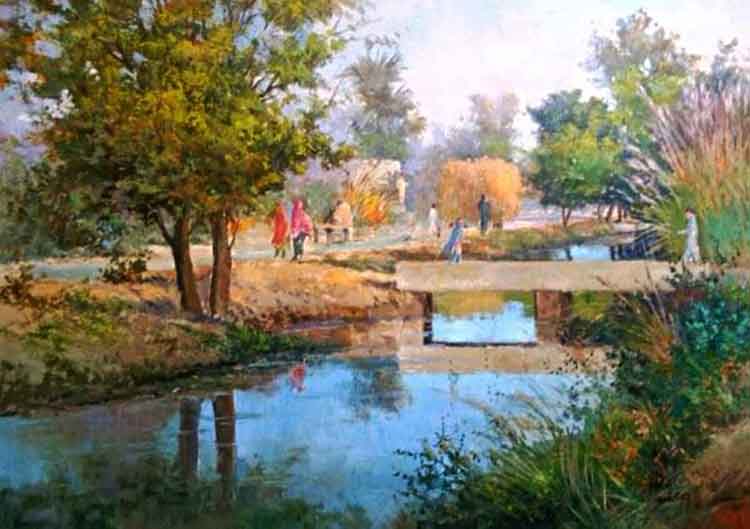 Ajab Khan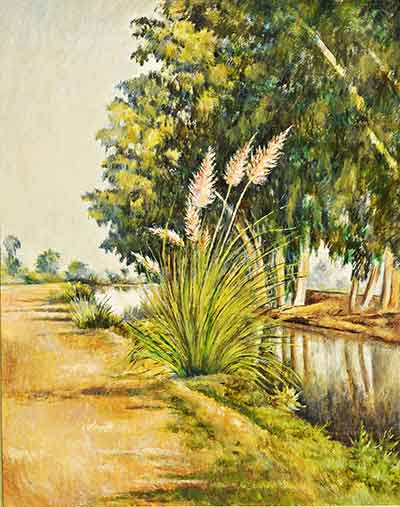 Nazir ahmed
Nazir Ahmed has been a student of the late landscape master from Lahore, Khalid Iqbal, and his influence on Nazir's paintings is palpable. This, however, does not take away from the skill and aesthetic appeal of his paintings where his detailed rural scenes have a peaceful and serene atmosphere.
Both Zulfiqar Ali Zulfi and Sarfraz Musawir have painted scenes of the bustling city of Lahore, with an idealized and impressionistic feel to them. Abid Khan's field of red flowers on a large canvas has an exciting sensory effect on the viewer and is in sharp contrast to his snow-covered mountain.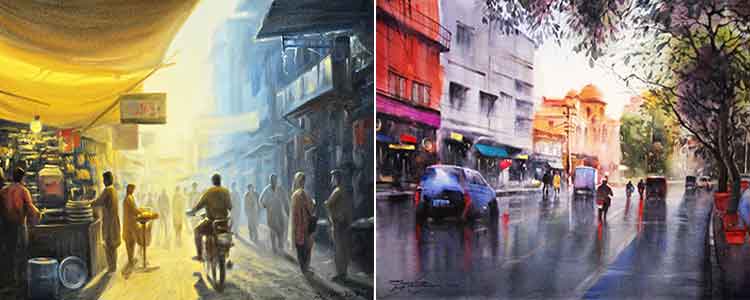 Zulfiqar Ali Zulfi (L) and Sarfraz Musawir (R)
Abid Khan
This interesting collection of land and cityscapes was a treat for the Islamabad art lovers, as it brought together a variety of different styles. It is a difficult time for the art galleries of the city as they have been forced to move out from residential areas as a result of a Supreme Court decision that has failed to differentiate between commercial and cultural establishments. Gallery 6 bravely struggles on, and had a substantial turnout on the opening day of this exhibition.
You may also like: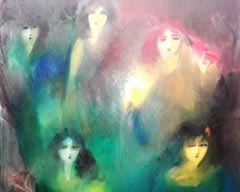 Art Review: Raja Changez Sultan at Tanzara Gallery
(January 19, 2018)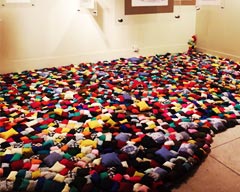 NCA Rawalpindi Degree Show 2017
(January 17, 2018)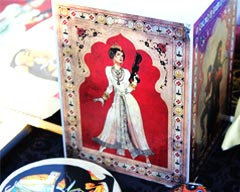 Winter Fete, Islamabad
(January 09, 2018)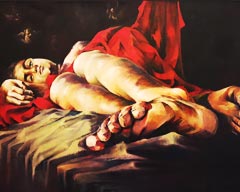 Review: 9th National Exhibition at PNCA
(January 02, 2018)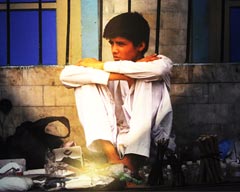 Yeh Hai Karachi 2: Photography and Film Exhibition
(December 20, 2017)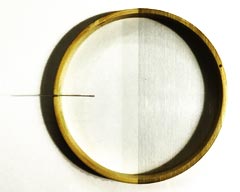 Art Review: Reading Between the Lines at Sanat Initiative, Karachi
(December 05, 2017)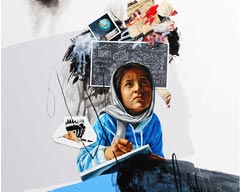 Art Review: The Onrushing 2 at Gallery 6, Islamabad
(December 04, 2017)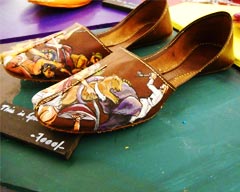 Daachi Arts and Crafts Exhibition 2017
(November 13, 2017)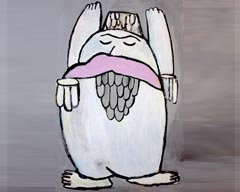 Art Review: 'Loompaland' at Studio Seven, Karachi
(November 09, 2017)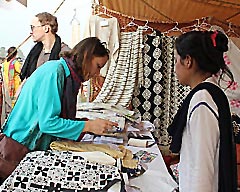 The Behbud Bazaar, Islamabad
(November 07, 2017)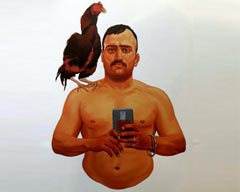 The Karachi Biennale 2017 (KB17)
(October 27, 2017)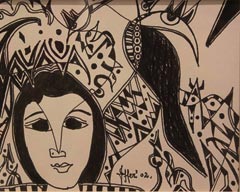 Wahab Jaffer Exhibition Opens at Tanzara Gallery, Islamabad
(October 20, 2017)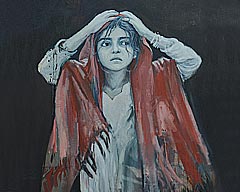 Art Review: Socio-Domestic at O Art Space, Lahore
(October 11, 2017)