Harbin - A Summer Ice City
Written by: Li Xuelu
Posted on: September 06, 2017 |

Comments | 中文 (Chinese)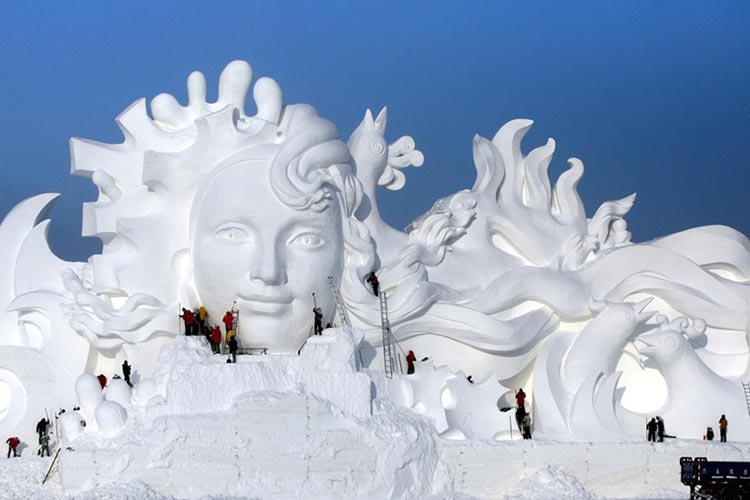 Artists carve an ice sculpture at the Ice and Snow Cultural Expo (source: Reuters)
For people in Harbin - the capital city of Heilongjiang Province – a scorching summer would be a time of happiness. Harbin typically remains a wonderful summer resort, even when many parts of the country are suffering from hot weather, and is well-known as a "Summer Ice City".
Strolling along the Songhua River, basking in the breeze, one can feel intoxicated by the charming beauty of the Sun Island. On the Central Avenue, adjacent to the river bank, one can enter art galleries displaying art from various periods including, "Renaissance", "Baroque" and "New Artistic Movement." If in the mood for some special Russian goods or food, one can enjoy a Russian feast in a century-old restaurant. Or one can simply choose to sit in the square with a "Modern" popsicle.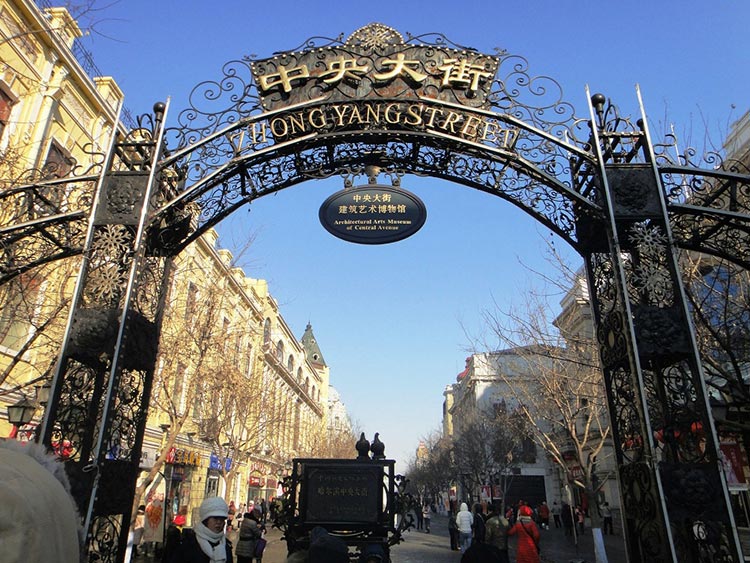 Central Avenue Entrance (source: NEFU)
Harbin, known as the pearl of the Eurasian continental bridge, is the biggest central city in the north of Northeast China. It is also famous as a historical and cultural city. Internationally, it is known as the city which annually holds the Ice-and-Snow Cultural Expo.
Harbin boasts a beautiful natural landscape, and is lucky enough to experience four distinct seasons. In spring, the lilacs (city flower of Harbin) are in glorious bloom. Pink, purple and white, the entire city is soaked in their fragrance, making it truly a "lilac city." In summer, lush trees grow everywhere, covering the city in a green blanket, with a cool breeze blowing. In autumn, Harbin is bright, full of frosting leaves and fragrant fruits. In winter, ice sculptures, snow sculptures and ice lanterns, in various shapes and colours, are beautifully illuminated at night.
Harbin is called "The Ice City" and in December and January this can be truly experienced. The city gets covered with snow, and everywhere one goes, snow scenery can be enjoyed. As one of the birthplaces of ice and snow culture in the world, Harbin enjoys a reputation both at home and abroad. Alpine skiing in Yabuli Ski Resort, Ice Lantern Show in Zhaolin Park, winter swimming on the Songhua River, snow sculptures and ice and snow amusement activities, are some of the attractions.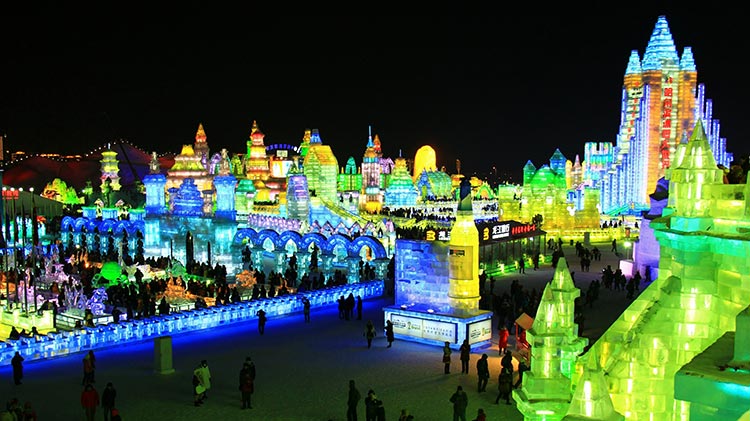 Ice Lantern Show at Zhaolin Park (source: NEFU)
Moreover, the architecture in Harbin is worth seeing. The city was awarded the honour of being, "The Exhibition City of World Architecture" by the United Nations. In early 20th century, Harbin was already a well-known international commercial marketplace, with strong European influences. Strolling on the Central Avenue, one can see architecture of different styles on both sides. The century-old streets, paved with stones, reveal architecture from Gothic, Baroque, Byzantine, New Art Movement, French Avant-Garde and Post-Modern periods, silently relating the rich history of the city. It is here that one can see the history and culture of the northern ethnic minorities of China, integrating with mainstream Chinese culture and Western culture.
The majestic St. Sophia Church is symbolic of the unique cultural landscape of Harbin. Built in 1899, the church is splendidly imposing as well as elegant. It has been turned into a museum of architectural art, which exhibits precious historical pictures and data. Exhibits on display reveal the history of the city. The century-old buildings, the local flavours and customs and architectures from the past have been highlighted.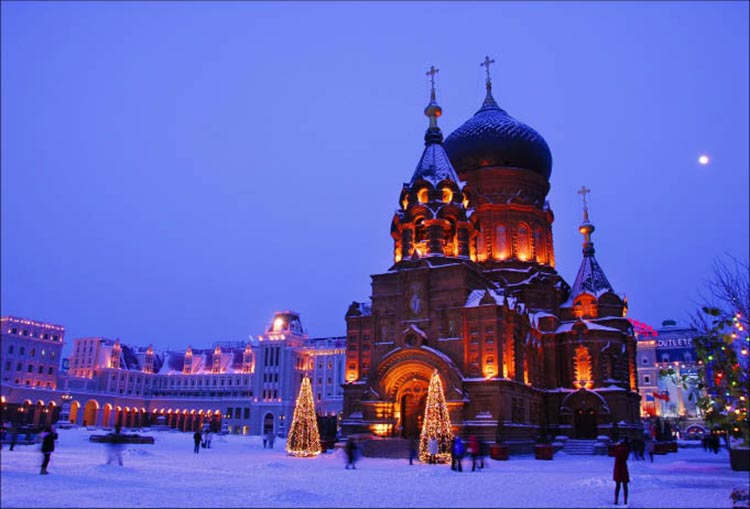 St. Sophia Church (source: Herald Malaysia)
Harbin also boasts Chinese traditional architecture, with carved beams, painted rafters, red walls and green tiles, such as in Harbin Engineering University, Confucian Temple, "Youyi" Palace, Institute of Mechanics and No. 3 Middle School. These traditional Chinese buildings are integrated with European-style architecture in a way that both complement each other, displaying the unique and diverse culture of Harbin.
Yet, this is not all there is to Harbin. A few other impressive sights include the Dragon Tower, 336 meters high - the highest tower in Asia and the second highest in the world, the Flood Control Monument which is a large musical fountain with sound control, and the Songhua River Railway Bridge, which witnessed the opening of Chinese Eastern Railroad more than a century ago.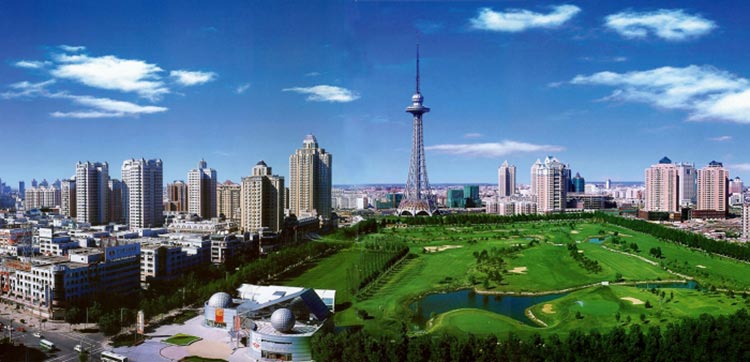 Dragon Tower (centre) and the Harbin Skyline (souce: GaWeeklyPost)
Translated by Tian Guiling
You may also like: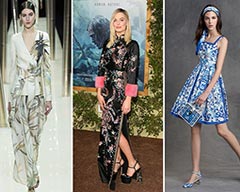 Chinese Cultural Influence on International Fashion
(September 14, 2017)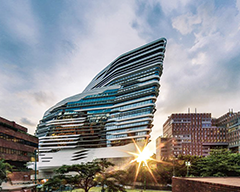 Modern Architecture in Hong Kong Universities
(August 31, 2017)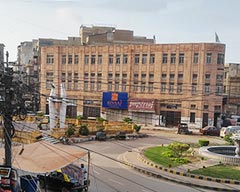 The Pakistan Chowk Initiative
(August 28, 2017)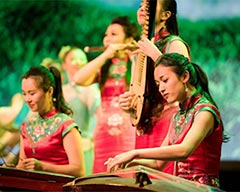 Travel around China with Folk Songs
(August 24, 2017)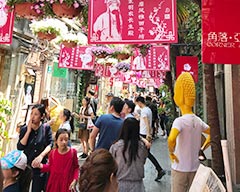 Walking Through Tianzi Fang, Shanghai
(August 21, 2017)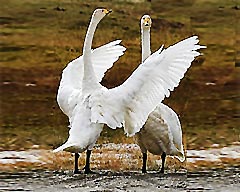 Bayanbulak: The Beautiful Homeland of Swans
(August 18, 2017)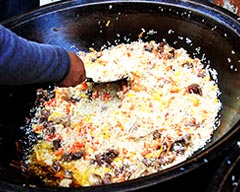 Pilaf: A Taste of Xinjiang
(August 08, 2017)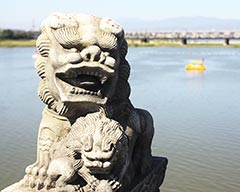 The Stone Lions of Lugou Bridge: When were they carved?
(August 03, 2017)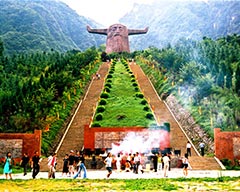 Shennongjia: Land of Colours
(July 26, 2017)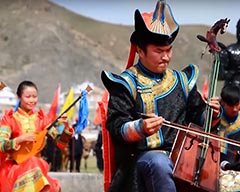 My Xinjiang: A Micro-Documentary by a Student
(July 19, 2017)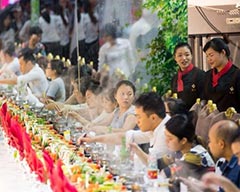 A Bite of Chongqing
(July 12, 2017)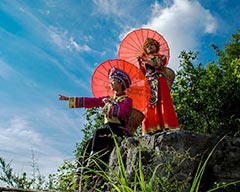 Longgang Scenic Area, Yunyang, National Geological Park
(June 22, 2017)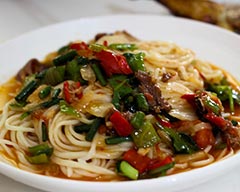 Xinjiang Noodle: Taste of Home
(June 08, 2017)