Book Review: Home Fire by Kamila Shamsie
Written by: Aiman Javed
Posted on: September 07, 2017 |

Comments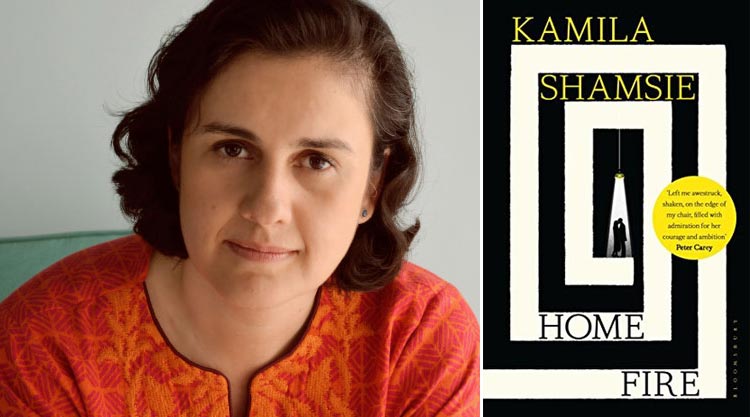 'Home Fire' by Kamila Shamsie
I finished reading Kamila Shamsie's latest novel, Home Fire, in a single go, my eyes aching and watering by the end. Of course, this was hardly unexpected considering that the novel has been recently long listed for the prestigious Man Booker Prize 2017.
Home Fire, is a self-described reworking of the Greek Tragedy 'Antigone' by Sophocles, set in modern day England with South Asian characters. The story focuses on the lives of five people: Isma, her sister Aneeka, her brother Parvaiz, Aneeka's boyfriend Eamonn and Eamonn's father Karamat. Shamsie's craft lies in how easily she takes a story from 441 B.C. and supplants it to fit our times. With quick brush strokes, she touches upon issues of immigration, second-generation citizens and terrorism, giving each its due importance.
The dilemma which faces Home Fire's protagonist, Aneeka, remains the same as that faced by Antigone; how will she bury her brother's dead body when he is considered an 'enemy of the state,' as the book's epigram puts it. However, Shamsie expands on the prelude to the crisis and thus breathes life into Aneeka's twin, Parvaiz. His story gains an equal footing with that of his sister, a dire necessity considering how pertinent Parvaiz's story is to our time.
Parvaiz, a 19 year old who goes to Syria to join the ISIS, gets disillusioned and then wishes to come back home to England. Caught up with stories of a father he never met (a man labeled a hero by extremists, and a terrorist by the state) Parvaiz suffers from a severe identity crisis. By painstakingly building his character, with details such as his passionate interest in sound effects, Shamsie humanizes him. Thus, sympathy is swiftly evoked in the reader when Parvaiz hears Ameeka's voice over Skype and the narrator comments, "The things you forget. How it feels to hear someone speak to you with love." His tale is a poignant reflection on how weak individuals get caught in the crossfire between religion, state and family. Unable to decide where their loyalties lie, they make human mistakes. But mistakes in their world, and ours, can only lead to exile at best, and death at worst.
For a book which features the Islamic State, Home Fire dwells surprisingly little on religion, focusing instead on families. Karamat, Eamon's politician father, sides strictly with the government, and finds his family wrenched apart when he cannot control his son. Aneeka and Parvaiz defy the state, but cannot be together, partially due to their Muslim identity. Even Isma, whose caution marks her as a model citizen, has no guarantee of protection for her family. The novel teaches us that when the world is as chaotic as ours, duty doesn't matter and neither does love. But at least love makes for a great story.
Divided into sections, with one for each character, the novel keeps shifting focus and doesn't drag on for a minute. The hallmark of brilliant characterization is not only background, but also how just a few words can effectively render characters for e.g. Karamat's single thought, "Probably a virgin" when he sees the head-covered Isma, reveals exactly who he is. The plot, just like that of Shamsie's other novels, is fast paced and jumps from one heart-stopping moment to another. Cliff hangers abound and while this makes the novel exciting, in its fast pace, perhaps a few aspects weren't as brilliantly captured.
Among the many merits of Shamsie's characterization, her portrayal of the relationship between Aneeka and Eamonn stood out as flawed. While their immediately having sex was entirely in line with their characters, the subsequent interactions were difficult to grasp. What Aneeka wants from the relationship becomes clear further on, but Eamonn? He suffers from an infatuation with Aneeka's beauty - a love that is immature and off-putting, especially in contrast with his more mature friendship with Isma. Of course, Eamonn is entirely childish and perhaps that is what Shamsie wants to convey with his choices in love too. The ending, though understandable, also leaves something to be desired. While it makes for a hard-hitting conclusion, there remains dissatisfaction that death may simply be a convenient way to wrap up the story, rather than bring it to a truly satisfying conclusion.
At the heart of the narrative lies its exploration of multiple relationships. Aneeka and Parvaiz's relationship is particularly well-crafted, as is the tension between Aneeka and Isma's clashing personalities - Aneeka's volatility flaring up against Isma's stability. Eamonn and Karamat are a true reflection of how awe for fathers can lead to a loss of perspective. The relationship of citizen with city is embodied by the freely roaming about Eamonn in London, and Parvaiz in Raqqa. The insertion of tweets, interviews and articles lends the climax an effective yet horrifying sense of reality – a testament to our new relationship with society at large. Aneeka's promiscuity, despite her covered head and prayers, reveals a complex relationship with religion, while Karamat's political career traces his relationship with his own community, as well as the mainstream citizens.
Undoubtedly, with Home Fire, Shamsie proves why her previous work has also been nominated for awards, like the Orange Prize, the John Lelywenn Rhys Prize and the Baileys Prize. With six published novels already under her belt, the question her seventh, Home Fire, leaves you with is: what will you choose if caught between love, family, religion and state? No matter the choice, the consequences will be chaotic.
You may also like: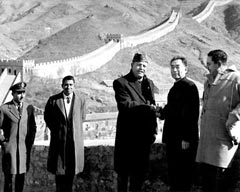 From People to People, Pakistan-China Relations since 1965
(December 12, 2017)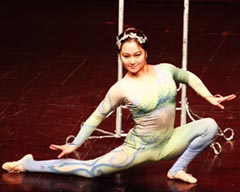 Rhythm of Liaohai Gala at PNCA, Islamabad
(December 08, 2017)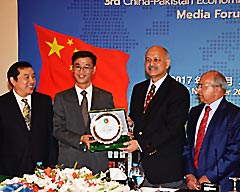 3rd CPEC Media Forum, Islamabad
(November 28, 2017)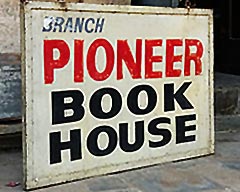 Pioneer Book House, Karachi
(November 24, 2017)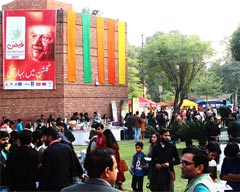 Faiz International Festival 2017
(November 22, 2017)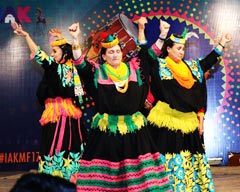 Lok Mela comes to Karachi
(November 17, 2017)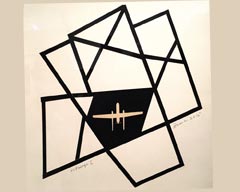 Writing Partition in Urdu
NYU's Urdu Conference
(October 13, 2017)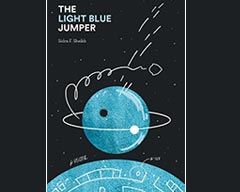 Book Review: The Light Blue Jumper by Sidra F. Sheikh (First Pakistani science fiction novel)
(October 02, 2017)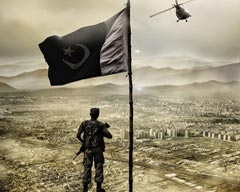 Pakistan's Armed Forces face challenges in 2017 with a New Confidence
(September 05, 2017)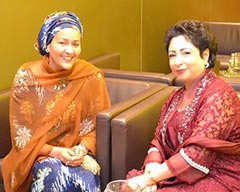 August 14 celebrations at the UN with the Sachal Orchestra
(August 15, 2017)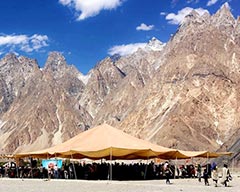 FACE Mela 2017, Passu
(August 10, 2017)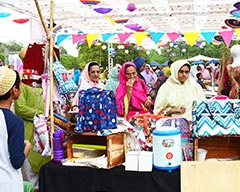 The Bohra Bazaar, Karachi
(August 07, 2017)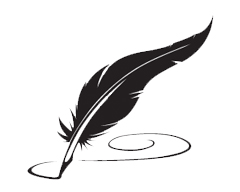 70 Years of Pakistan
(August 02, 2017)