'Sammi': Breaking the Silence around 'Vani'
Written by: Hareem Zafar
Posted on: June 30, 2017 |

Comments | 中文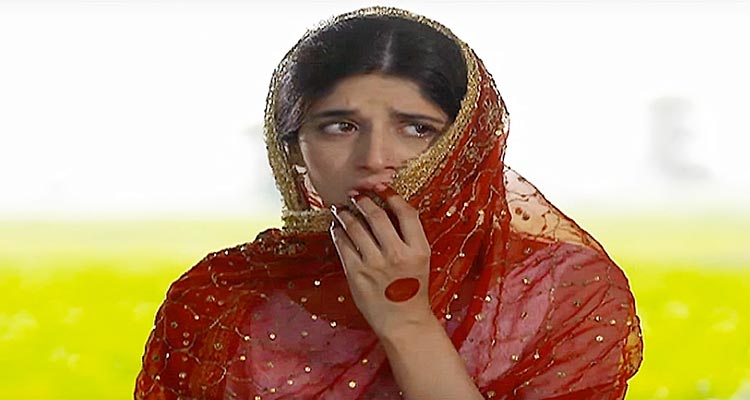 Mawra Hocane as Sammi Jutt
The television landscape of Pakistan has come a long way! From spawning classics like Tanhaaiyan and Alpha Bravo Charlie, to utilizing tried and tested formulas in Humsafar, our television industry has tried its hand at varied subject matter, and continues to evolve. Since clichéd storylines involving sappy romances,timid damsels in distress and twisted extra-marital affairs, don't reap ratings anymore; the industry is moving in a new direction with focus on some of the social issues that plague our society. The drama serial Udaari, with its bold theme of child sexual abuse, has left a lasting impact on the audience. It paved the way for more directors to fearlessly address social taboos and create thought provoking content: the plight of hermaphrodites, human trafficking, child marriage or marital rape.
At present, Mawra Hocane's comeback drama, 'Sammi', is one such television play. Focusing on the social menace of 'Vani', the drama has been the centre of much hype. Co-produced and co-created by Momina Duraid (MD) productions of Hum TV and John Hopkins University Center for Communication Programs, Sammi is based on the tradition of Vani, which is illegal, but continues to persist perniciously in rural areas. 'Vani,' is a punishment incurred on a girl who has to pay for a crime committed by a male member of her family, and the punishment entails her being married off into the family that has been wronged as compensation.
Written by Noor-ul-Huda Shah and directed by Saifee Hassan, the story begins in a village near Rahim Yar Khan, with the innocent and happy-go-lucky Sammi Jutt (Mawra Hocane) preparing to get married to her brother's best friend, Pervaiz Chaudhry. Things take a turn for the worse when Sammi's brother Waqas (Haris Waheed), kills her fiancé over a petty issue of 'Haq Mahr' (the mandatory payment that the groom has to make at the time of marriage to the bride). A jirgah (a traditional assembly of village elders that makes decisions by consensus) is held, headed by Chaudhry Rab Nawaz (Rehan Sheikh) and Sammi is declared as 'Vani.' She is almost married off to Fazal, the victim's father, but he refuses to follow the jirgah's unfair ruling. Sammi is next made Vani to the Chaudhry's 12 year old son.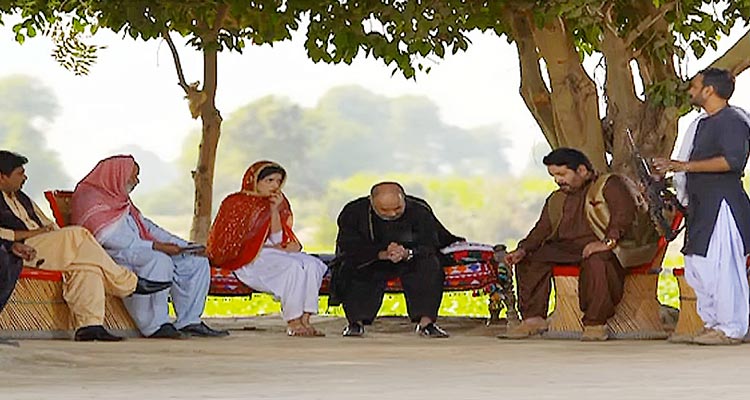 The Jirga deciding Sammi's fate
The drama goes on to weave the heartbreaking tale of how the innocent Sammi is sold off to the Chaudhry clan for the crime committed by her brother in the name of "ghairat" or honour, or the Chaudhry's control over his people will weaken. Simultaneously, the story of Rashid Chand (Adnan Siddiqui) brings to light another age-old social stigma attached to having only female offspring, while Naheed's (Nadia Afghan) story is another powerful subplot regarding how women are sidelined in matters of inheritance.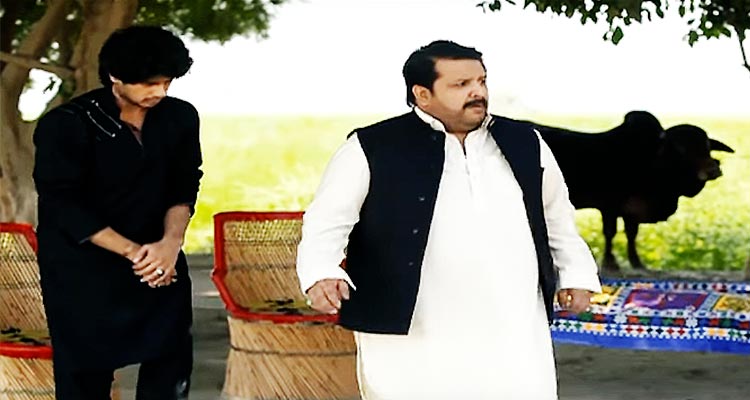 Haris Waheed (left) as Waqas and Rehan Sheikh (right) as Chaudhry Rab Nawaz
The television serial Sammi's strength lies in its powerful script and the realism of its characters. The entire cast has delivered exceptional performances, with noteworthy dialogue delivery, while the local accent has been flawlessly maintained throughout. The glamorous starlet, Mawra Hocane, has transformed herself into a timid and meek village girl for the lead role of Sammi. Given her good acting skills, she should have had a bigger share of the dialogues, and it would have been more realistic if her dressing and make-up could have been toned down in distressful scenes. Rehan Sheikh's impeccable performance as the powerful Chaudhry Rab Nawaz stole the show, for he maintained his character's intensity throughout, and emerged as a villain. His wife, Zulekha (Madiha Rizvi) acts as a sly adversary to the Chaudhry, and continues to help Sammi. Her role, as well as Sania Saeed's, highlights that if women support each other, they can effectively fight patriarchy. This is a refreshing change from the usual bickering of women that Pakistani dramas depict. The legendary Sania Saeed delivers an effective performance as Chandni, transitioning from a crude and arrogant woman to a softer and sensitive one. Her emotional scenes with Sammi in the last episode are bound to tug at your heartstrings. The versatile Adnan Siddiqui also undergoes a transformation when he turns from a mere slave of the Chaudhry, to someone who can look him straight in the eye.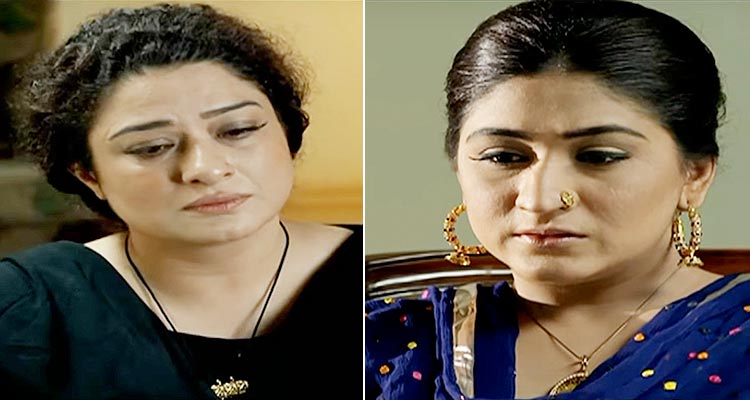 Sania Saeed (left) as Chandni and Madiha Rizvi (right) as Zulekha
Sammi's last episode, aired on Sunday, 25th June, had a happy ending as justice prevailed. The jirgah elders favoured Sammi, declaring that women are equal to men in all respects; Sammi is given back her freedom and gets married to Aaliyan (Bilal Khan). Sammi's brother Waqas repents for his sins, and is arrested by the police. Rashid Chand and his mother learn to value and respect female children. Naheed is also shown consulting a lawyer and fighting for her right to the family inheritance.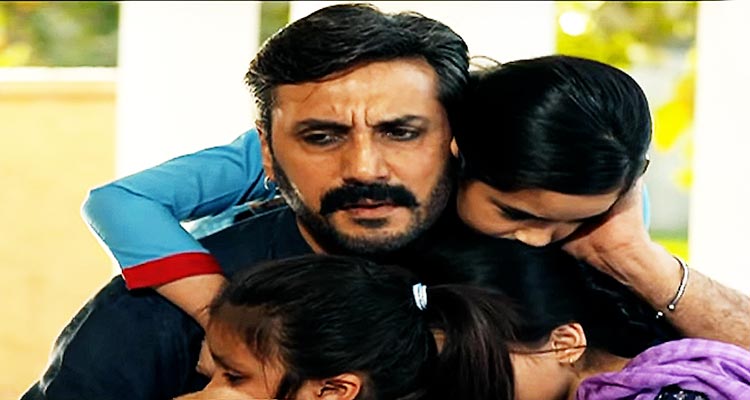 Adnan Siddiqui as Rashid Chand with his daughters
The beautiful screenplay, coupled with commendable acting skills and moving dialogues, left the audience wanting more at the end of every episode. Even though the drama has ended, the powerful message will surely be remembered for years to come, and will help raise consciousness against the oppression of women in our society.
Original Soundtrack of 'Sammi' by Zeb Bangash and Zaheer Abbas
You may also like: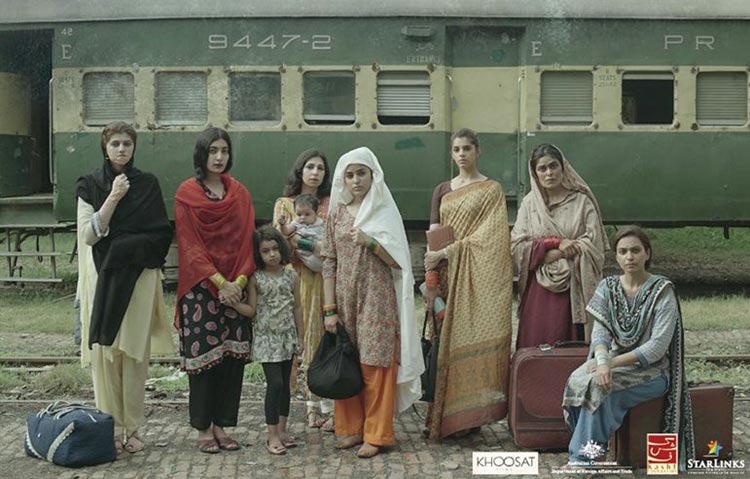 Drama Review: 'Akhri Station'
(February 19, 2018)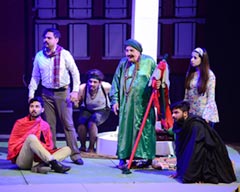 Theatre Review: Charing Cross - A Witness to Changing Times
(February 02, 2018)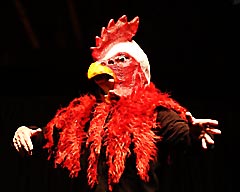 Rafi Peer International Puppet Festival 2018
(January 23, 2018)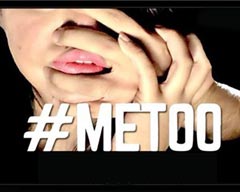 Theatre Review: #MeToo by BlankPage Productions
(January 12, 2018)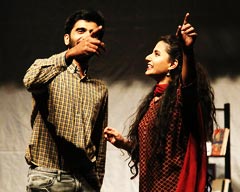 Theatre Review: Bol Kay Lubb Azad Hain Teray
(December 21, 2017)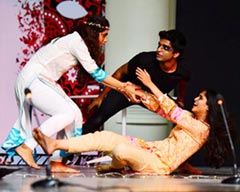 The Fringe 2017 – Intra-IBA Theatre Competition
(December 15, 2017)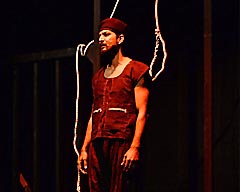 Theatre Review: Ajoka Theatre's 'Intezaar'
(November 30, 2017)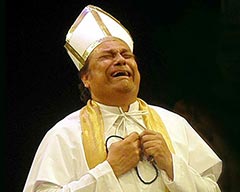 Theatre Review: 'Yahudi ki Larki' by NAPA at National Theatre Festival 2017
(November 02, 2017)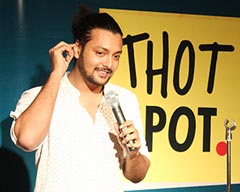 Bachay Panch Hi Achay (5 Kids are Enough) - A Saturday Night Comedy Show
(October 17, 2017)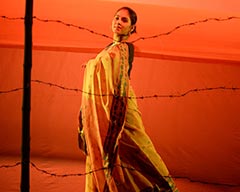 Ajoka Theatre's 'Shehr-e-Afsos - A City of Sorrow'
(October 13, 2017)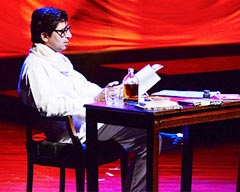 Theatre Review: 'Kaun Hai Yeh Gustakh' - Ajoka's Play about Manto
(October 12, 2017)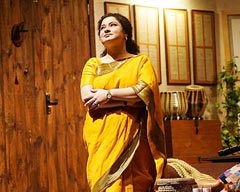 Theatre Review: 'Mushk - Fragrance' in Lahore
(October 10, 2017)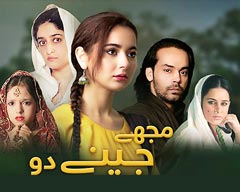 Drama Review: 'Mujhay Jeenay Doh'
(September 22, 2017)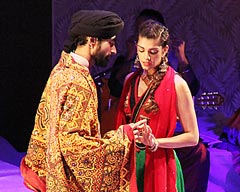 Heer Ranjha – Retelling Kaifi Azmi's Script in an Urdu Musical
(September 11, 2017)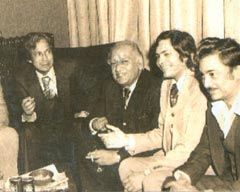 70 Years of Theatre: A Flashback Through the Ages
(August 30, 2017)