The Fringe 2016 - Inter-IBA Drama Competition
Written by: Farheen Abdullah
Posted on: December 8, 2016 |

Comments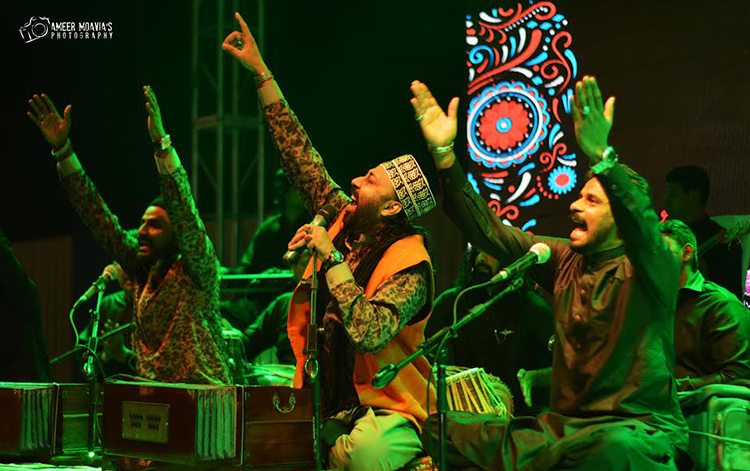 Afzal Sabri performing at the Qawwali night
Giving its students a chance to take a break from their monotonous schedules and dismiss the stereotypes associated with a typical business school, Natak Brigade, the Dramatics Society of The Institute of Business Administration (IBA) organizes an inter-IBA drama competition every year. This year's event, titled The Fringe, was held from 5th to 7th December at the IBA Main Campus.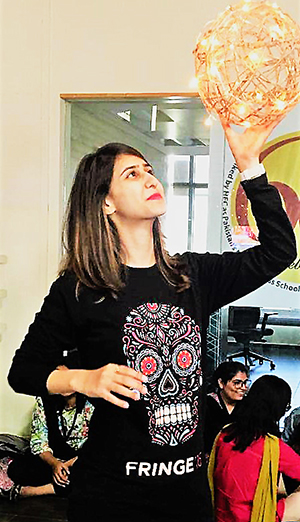 With thirteen teams competing for cash prizes worth up to Rs.50,000, the event was headed by Zarmeen Adnan, a Junior at IBA. "Our main aim this year was to take the competition to a higher level with the quality of performances put up. We have given the participants full liberty to explore their potential through singing, dancing, acting, direction, and however else they want to convey their message, without any restrictions on content or category. Hopefully that will allow the audience to witness a great show," said the President of Fringe 2016 prior to the event.
Welcoming notable guests such as director and scriptwriter Hamza Bangash, as well as actresses Suzain Fatima and Seerat Jafri, the plays were to be judged on the strength of the script, direction, sound effects, voice throw, and of course, acting. The only guideline given to the teams was to restrict their plays to a length of 25 minutes, after which they would receive brief remarks from the judges. While plays such as Iski Topi Uske Sar confronted grave issues like poverty and illiteracy in Pakistan, others such as Sufaid Cholay were more lighthearted and produced laughs throughout their duration.
Male chauvinism was also a popular topic, with Bharosa portraying the consequences faced by a girl at the hands of her own family for choosing to pursue education. Pulta Ulta, on the other hand, dealt with the issue of gender discrimination in the complete opposite manner. As its name suggests, the performance, directed by Osamah Alavi and Sobia Asif, showed reversed gender roles, with men doing household chores and also becoming victims of domestic violence. However, the turning point of the performance, which earned a standing ovation, was the use of a shadow dance to transform the gender roles back to their previous form, with the wife being beaten up by her husband. Team Pulta Ulta's innovative act also won the award for Best Play.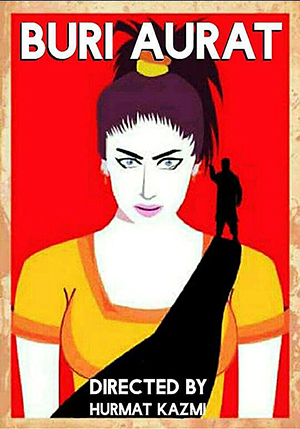 The students of IBA also displayed their singing and choreography skills commendably. Ushba Khan, in particular, moved the audience with her take on Tujhe Sab Hai Pata Meri Maa. Adhoori Dastaan, inspired by terrorist attacks on innocent students, captivated the audience with an intense, slow-motion fight scene between a terrorist and a student. The play also stood out for its unique script, as most of it was written in the form of poetry.
While each team brought their best to the stage, one performance left an indelible impact that is sure to stay with the audience for a long time. Directed and written by Hurmat Kazmi, Buri Aurat was inspired by the real-life story of Qandeel Baloch, the social media sensation who was allegedly murdered by her own brother. The crowd was at the edge of their seats since the opening scene, where they witnessed three girls, each depicting a different phase of Qandeel's life. Narmeen Ahmad gave a brilliant portrayal of Qandeel and deservedly took the Best Actress award. Be it the flashback technique, the imaginative dance sequence or the arresting final scene where the three different versions of Qandeel strangled themselves with chains, Buri Aurat was definitely a show-stopper. The play also bagged the awards for Best Director, Best Script, and Fringe Champions 2016. Thanks to its phenomenal response, Hassan Soomro, owner of Media City Productions, has approached the cast of Buri Aurat and expressed his desire to turn the play into a tele-film.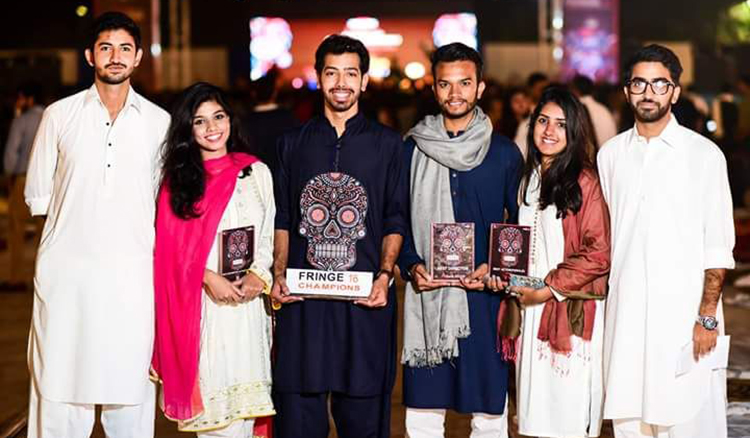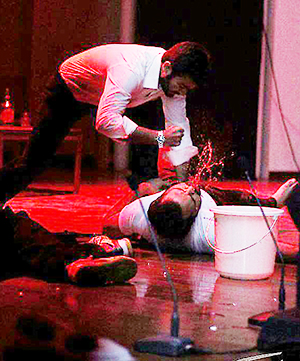 Satrangi was performed as the Host Play for the event. Starring Shah Hasan as 'Aurangzeb' and Samad Hanif as 'Moosa', Satrangi showed a vicious cycle of betrayal. The director, Sohaib Inaam, did an exceptional job in executing the play, especially with the intense murder scene where Aurangzeb was stabbed to death with blood splattering all across the stage. The play had a clearly thought-out script, taking the audience to increasing levels of intensity. Depicting the wrath of opportunists and providing closure to each character, the performance ended on a rather dark but very real note.
Hosted by the Manager of Natak Brigade, Pireh Shafiq, the third and final night of the event opened with an award ceremony, followed by a series of qawwalis featuring Afzal Sabri and paying tribute to the late Amjad Sabri. The crowd singing along with Afzal Sabri and swaying to the sounds of tabla and harmonium gave the perfect ending to an event that was filled with energy and positive vibes since day one.
You may also like: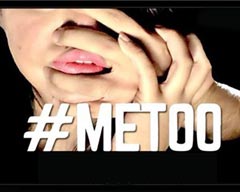 Theatre Review: #MeToo by BlankPage Productions
(January 12, 2018)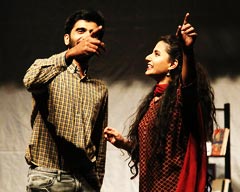 Theatre Review: Bol Kay Lubb Azad Hain Teray
(December 21, 2017)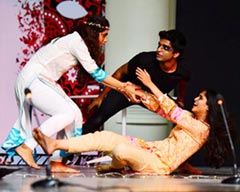 The Fringe 2017 – Intra-IBA Theatre Competition
(December 15, 2017)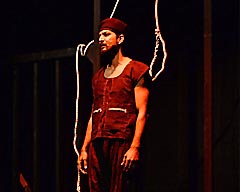 Theatre Review: Ajoka Theatre's 'Intezaar'
(November 30, 2017)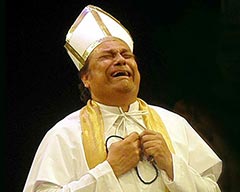 Theatre Review: 'Yahudi ki Larki' by NAPA at National Theatre Festival 2017
(November 02, 2017)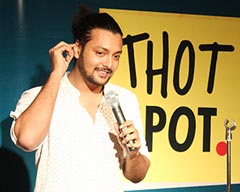 Bachay Panch Hi Achay (5 Kids are Enough) - A Saturday Night Comedy Show
(October 17, 2017)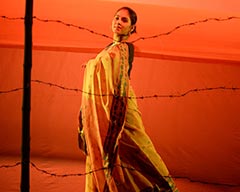 Ajoka Theatre's 'Shehr-e-Afsos - A City of Sorrow'
(October 13, 2017)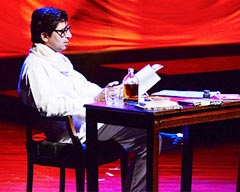 Theatre Review: 'Kaun Hai Yeh Gustakh' - Ajoka's Play about Manto
(October 12, 2017)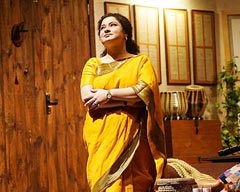 Theatre Review: 'Mushk - Fragrance' in Lahore
(October 10, 2017)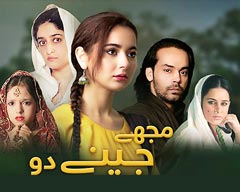 Drama Review: 'Mujhay Jeenay Doh'
(September 22, 2017)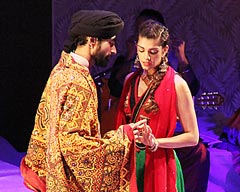 Heer Ranjha – Retelling Kaifi Azmi's Script in an Urdu Musical
(September 11, 2017)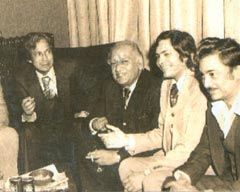 70 Years of Theatre: A Flashback Through the Ages
(August 30, 2017)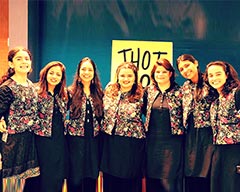 'The Khawatoons' Celebrate their First Anniversary!
(August 02, 2017)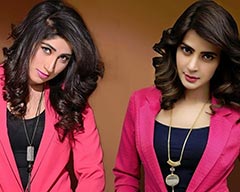 'Baaghi', a serial inspired by Qandeel Baloch
(July 31, 2017)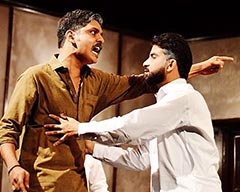 'Mulzim Ya Mujrim' – A Theatrical Production
(July 25, 2017)