Jamal Shah: Actor, Singer, Legend
Written by: Aiza Azam
Posted on: July 29, 2016 |

Comments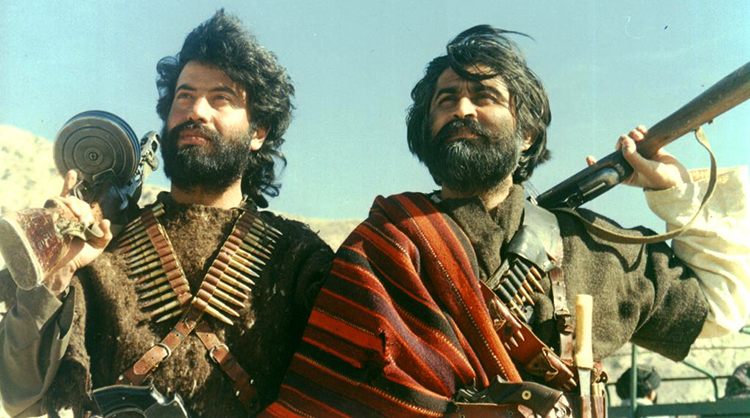 Jamal Shah (R) with Hayatullah Khan Durrani in 'Palay Shah'
Jamal Shah is a multi-talented, cross-generational legend, and his good looks are an additional draw as an actor. Born in Quetta, he grew up in a family that encouraged his creativity. He credits his mother for giving him self-confidence as an artist. "Each night, she would clean the walls filled with a day's worth of my drawings, so I had a fresh slate to work on every day."
However, when he expressed his desire to study at the National College of Arts (NCA) in Lahore, the family opposed it as an unviable line of profession. They wanted him to be a doctor and serve humanity. Acquiescing, he applied for admission to Bolan Medical College and did well enough to get in. But he told his family he hadn't made it and went for a BSc in Geology instead.
Around this time, television had made it to Quetta, and he and his musically inclined friends auditioned for PTV. Actress Munawar Taufeeq loved them, and Jamal Shah was put in charge of a youth music program where he sang Pushto songs; however, he was persuaded to discontinue by his family. In the late 1970s, shortly before completing his Master's in English from Baluchistan University, Jamal thought of applying for the post of DSO (District Security Officer); he was considered a shoo-in as his father had served with the police for 30 years. But his father knew he would be unhappy and told him to pursue what he really wanted. Jamal enrolled at NCA and, with his paternal uncle, the artist Aziz Jan Agha as a role model, majored in sculpture.
At NCA, he found clarity of purpose, and was inspired most by his teacher, the landscape artist, Khalid Iqbal. "There was no better artist, teacher or human being than him." An unassuming person, a simple man, and a clear thinker, Iqbal's knowledge and interpretation of art was unparalleled, and he proved to be a tremendous influence on Jamal Shah's own work.
While at NCA, Jamal did some work for Pakistan Television (PTV), but was mainly involved in music programs. It was only after returning to Quetta that he started acting in PTV dramas. He starred in Ashfaq Ahmed's Band Galli, and also wrote a play about coal miners, called Kohkan.
In 1984, he established the Fine Arts Department at the University of Balochistan and began to teach. Three years later, a British Council scholarship gave him the opportunity to pursue a Master's programme in printmaking at the famed Slade School of Fine Arts in London. Part of the enriching experience of education at Slade was getting to know Vanessa Redgrave, a Marxist activist, who supported the cause of the Palestinians.
Once back in Pakistan, in 1991 he established Hunerkada, a visual and performing arts institution, because he felt the government was not doing enough to promote the arts. He also wanted to encourage students to see art as a powerful tool to effect change.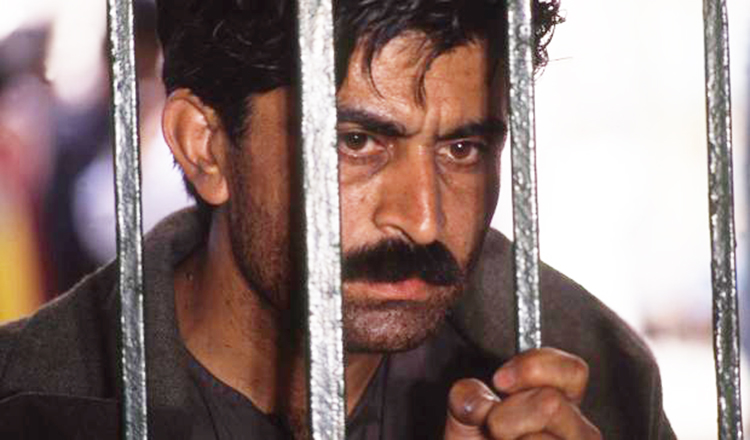 Jamal Shah as Fazal in the British TV series 'Traffik'
In the late '80s and early '90s, Jamal Shah went back to acting, and starred in Alistair Reed's award-winning Traffik, a British television series about the international heroin trade. He then appeared in Frank Roddam's K-2, a film about mountaineering. Jamal also wrote the script for and had the lead role in Palay Shah, a drama series about the famed Baloch freedom fighter Palay Khan Khosti, who fought against the British Raj. Much of Jamal's work at the time consisted of PTV dramas that addressed bold and controversial issues, like the murky world of politics in Tapish, and AIDS in Kal.
Jamal Shah's directorial debut, Revenge of the Worthless was released last week, in which he has the lead role and is also the scriptwriter. It is a film about the Swat insurgency of 2009 which established the writ of the Taliban in the area.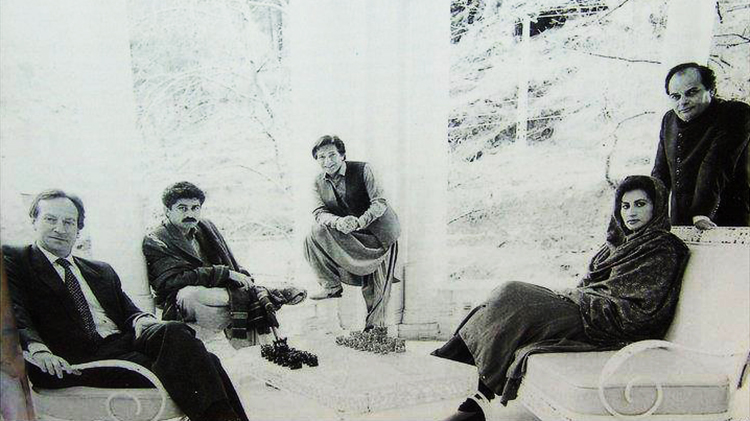 (l-r) Jamal Shah, Talat Hussain, Faryal Gohar and Shakeel on the set of 'Traffik'
Jamal is of the opinion that while the government has provided continuous support to television in Pakistan, it has completely neglected the film industry. He laments how institutions responsible for developing the arts in Pakistan have been politicized. Appointed Visual Arts Director of the PNCA in 2007, he felt obliged to resign a year later due to internal politicking and lack of professionalism. More recently, an opportunity arose for the position of Managing Director at PTV. Jamal felt keenly for it because of his experience and involvement with PTV over the years. However, despite Jamal being ranked number one choice by the panel of the hiring commission, the position went to someone who had actually been disqualified by the commission.
Jamal is deeply concerned with the violent extremism that has crept into our society. At Hunerkada, he has established a camp called 'Face Off', which explores art as an agent of change and communication. Through it, Hunerkada brings mentors from different disciplines together with art students. After a few days of in-depth discourse on the issue of intolerance, they begin giving shape to their vision, and the students' artwork is displayed. The camp has been conducted in various cities, including Peshawar, Quetta, Swat, Islamabad and Kohat.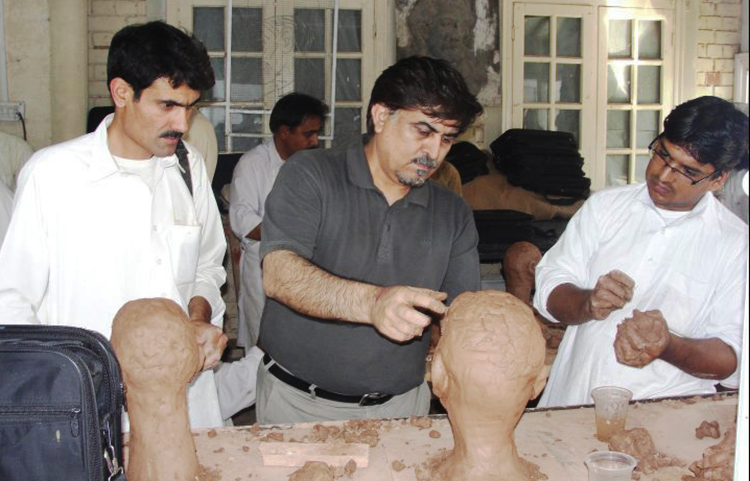 Sculpting at Hunerkada, Islamabad
After the impact of Revenge of the Worthless, Jamal Shah wants to continue being involved with cinema in Pakistan, because he thinks that it has more potential than TV serials. With the positive response received by his debut venture, Pakistanis will be eagerly awaiting his next project.
RELATED ARTICLES:
You may also like: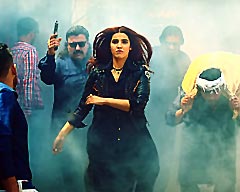 Film Review: Parchi
(January 08, 2018)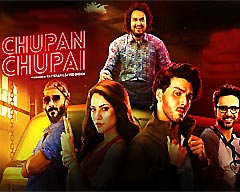 Film Review: Chupan Chupai - A Comedy of Literal Errors
(January 03, 2018)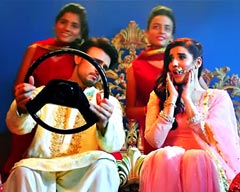 Parchi: Redefining Music Videos
(January 01, 2018)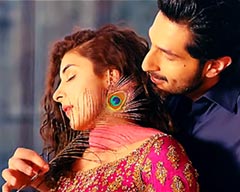 Film Review: Rangreza
(December 26, 2017)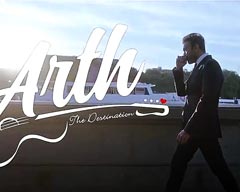 Film Review: Arth - The Destination
(December 22, 2017)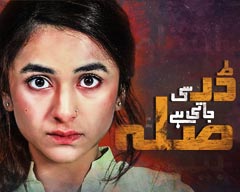 Drama Review: Dar Si Jati Hai Sila
(November 20, 2017)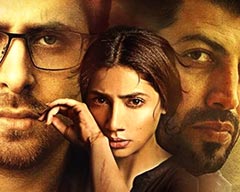 Film Review Verna: hell hath no fury as a woman scorned
(November 19, 2017)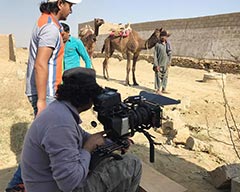 Farhan Alam: Director of 'Saawan', Pakistan's Nomination for the Oscars
(September 28, 2017)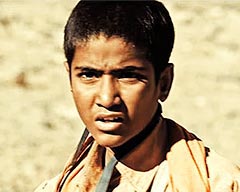 Film Review: Saawan
(September 19, 2017)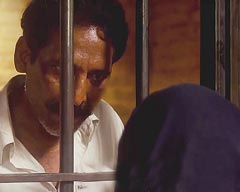 Film Review: My Pure Land
(September 18, 2017)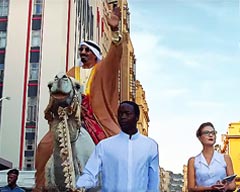 Film Review: Na Maloom Afraad 2 - Forgettable, If Not a Complete Failure
(September 05, 2017)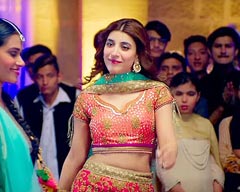 Film Review: Punjab Nahi Jaungi
(September 03, 2017)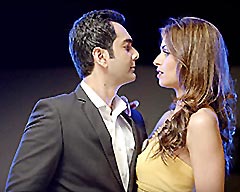 Film Review: 'Chain Aye Na,' - What true love is not!
(August 17, 2017)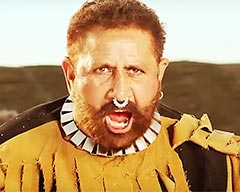 Film Review: Geo Sar Utha Kay
(August 15, 2017)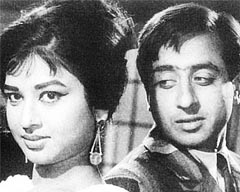 70 Years of Changing Tides in Pakistani Cinema
(August 01, 2017)