Lahore Music Meet - 4th Edition
Written by: Momina Mindeel
Posted on: January 10, 2018 |

Comments | 中文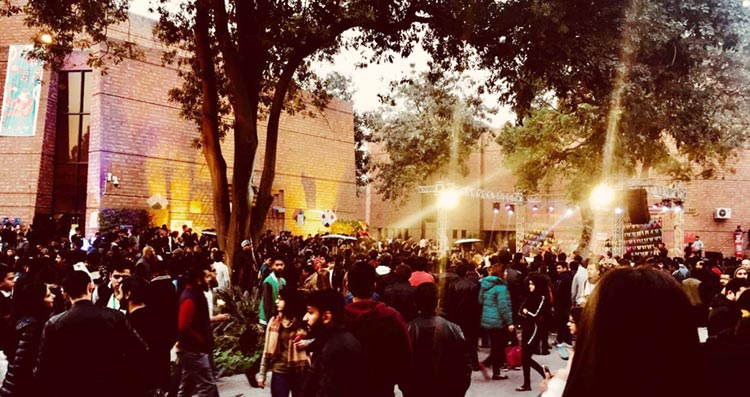 The crowd
The acclaimed Lahore Music Meet's fourth edition took place on the 6th and 7th of December, at Alhamra Arts and Cultural Complex, Lahore. Unlike the past two years, this time around, the festival featured more musical performances and fewer discussions. Besides, the addition of a few master classes on mandolin, guitar, violin and western percussion were welcomed by the huge numbers of aspiring musicians who attended the event. It was overwhelming to see art and music aficionados from all over the country gather at one place for the love of music.
The first day featured a rather interesting mix of documentary screenings, master-classes, talks and outdoor performances. The day kicked off with a master class on Violin and Dastangoi by Javed Iqbal in Hall 2, while Hall 3 screened Sharmeen Obaid Chinoy's 'Song of Lahore' followed by a question/answer session. The documentary was played again towards the end of the second day. Additionally, a Virtual Reality (VR) desk was set up adjacent to the art gallery that showed a series of virtual reality documentaries by Sharmeen Obaid Chinoy films.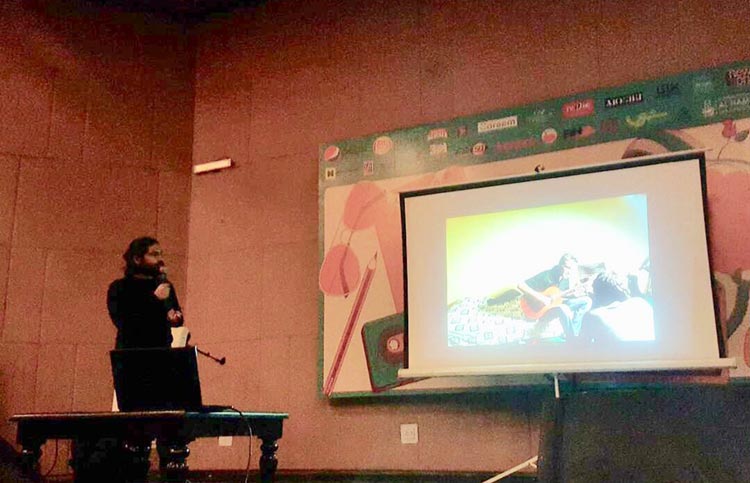 Mobeen Ansari's talk
While Abid Brohi and Lyari Underground of Patari Tabeer's fame performed in Hall 2, Hall 3 featured a heart-warming talk by the incredible Mobeen Ansari on 'Capturing Moments in Music' where he narrated his journey in music and photography. Ansari lost most of his hearing at a young age but the loss, in turn, gave him a keen observation, which led him to painting, photography and music. While answering a question from the audience, Ansari said that a life without music is one that he cannot, in fact, does not want to imagine. He discussed how his hearing aid for music only lets him listen to music and nothing else. He called it a blessing in disguise, which allows him to detach himself from the world and drown himself in creative pursuits. Ansari also reminisced about his time with Junaid Jamshed and Amir Zaki, and the audience could feel his emotional attachment to both.
Asim Raza's talk
This was followed by a talk on lyrics and composition in contemporary Urdu music with Asim Raza. Raza explained how even though composition is one of the most important aspects of great music, lyrics encompass the soul of it. He used Elvis Presley's Marguerita as an example; the song has been translated into Urdu and sung by some of the greatest names in the music industry. However, Raza explained that the reason its Urdu rendition was loved so much all over the sub-continent was because of its beautiful lyrics. He emphasized the importance of using appropriate lyrics to convey one's thoughts. The first day concluded with spectacular performances by the band Sikandar ka Mandar and Akhtar Chanal. The whole hall danced on Akhtar Chanal's danay pay dana, while the lead singer from Sikandar ka Mandar stole the show with his unmatched energy. The outdoor performances on the first day featured a number of bands, including some from the Pepsi's Battle of Bands. These names included Sunny Khan Durrani, Sami Amiri, Fazal Jatt, Wisdom Salad, Roots and Mauj.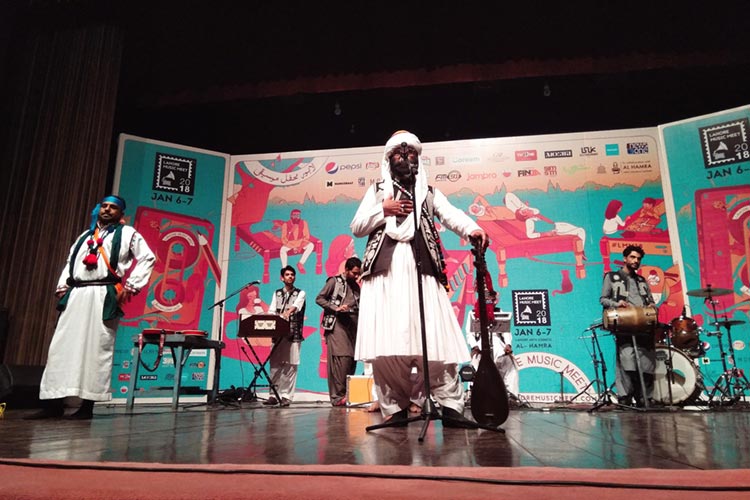 Akhtar Chanal's performance
The second day's prominent theme was Dastangoi (story-telling) with the first two talks by Sanwal Esakhelvi and Ataullah Esa Khelvi presenting varying versions of it. The highlight of the day, however, was the powerful performance by Fareed Ayaz and co. Hall 1 was reserved for their performance, and was overflowing with music enthusiasts. All in all, this year's music festival was a remarkable effort that not only brought aspiring as well as accomplished musicians together, but also set a strong base for the music scene in the country.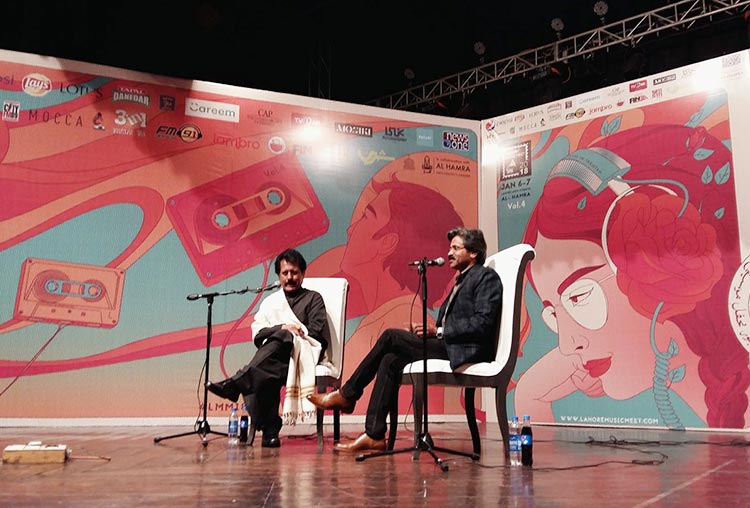 Zulfikar Ali Zulfi in conversation with Attaullah Esakhelvi
You may also like: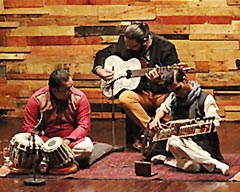 'Likhay Jo Khatt Tujhay' - An Olomopolo Media & Qissa Khwaan Production
(November 21, 2017)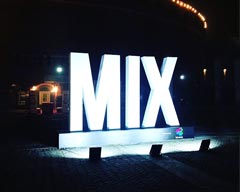 The MIX – Pakistan's First Tech Centered Festival
(November 15, 2017)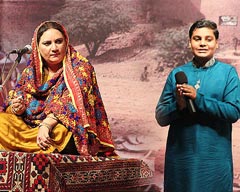 Bali Jatti Rooftop Theatre Opens in Lok Virsa, Islamabad
(October 16, 2017)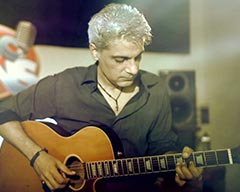 Tribute: Aamir Zaki
(June 03, 2017)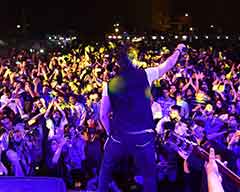 FACE Music Mela 2017: Promoting Diversity and Harmony through Music
(April 24, 2017)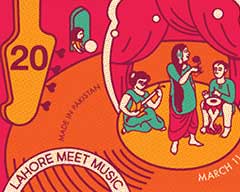 LMM 2017: More Than Just Music!
(March 13, 2017)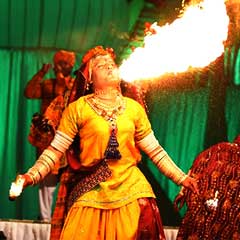 The Mystic Music Sufi Festival 2017
(February 14, 2017)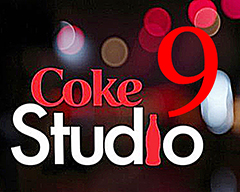 Coke Studio: A New Season of Melodies
(August 18, 2016)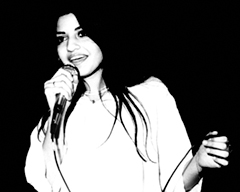 The Unforgettable Nightingale: Nazia Hassan
(August 12, 2016)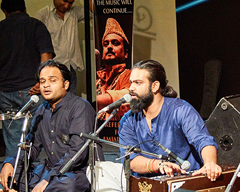 The Music Will Live On: Reference for Amjad Sabri at Lok Virsa
(July 01, 2016)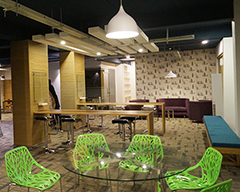 The Hive: Blending Work with Entertainment
(May 30, 2016)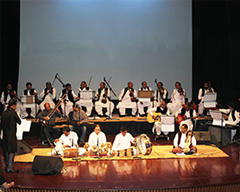 'Sachal Studios Orchestra' Performs at PNCA, Islamabad
(May 09, 2016)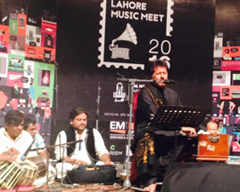 Lahore Music Meet - Pakistan's First Ever Music Symposium
(April 04, 2016)