Lanzhou: A Golden City along the Silk Road

Posted on: April 12, 2017 |

Comments | 中文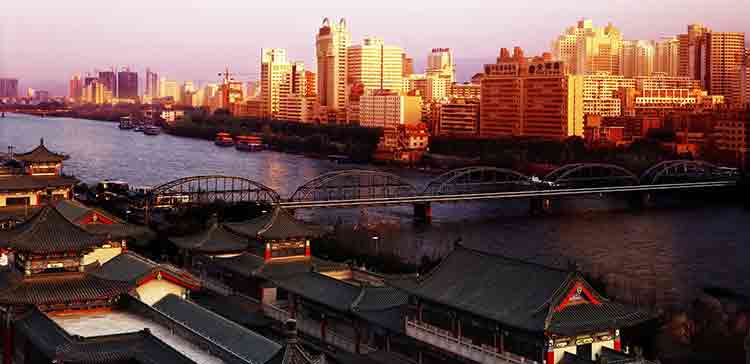 Lanzhou City (source: The Welsh Horizon)
Located in the upstream of the Yellow River of China, Lanzhou is surrounded by mountains to its south and north. The city actually extends around 50 kilometers along the river, which runs across it from east to west and forms spectacular and amazing scenery. The city's history can be traced back to 86 BC. It was referred to as a "Golden City" because its defense walls were "as strong as hard gold". Later, it was called Lan Zhou, or "Lu Du" (capital city in inland) and "the City of the Yellow River" in ancient literature. Presently, Lanzhou is the capital of Gansu Province of China, and an important industry base and comprehensive transportation hub in Northwest China, and a key city for construction of the Silk Road Economic Belt.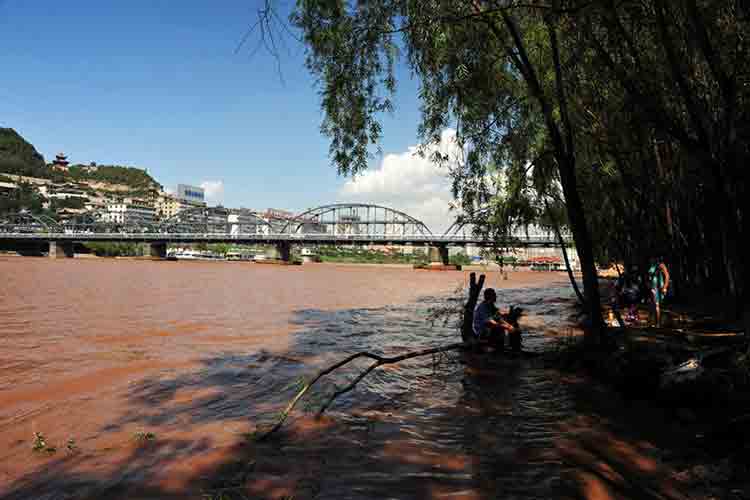 The Yellow River of China flows through Lanzhou (source: China.org.cn)
Historically, Lanzhou was a significant communication centre along the ancient Silk Road that witnessed its rise and fall. Since the two Han Dynasties of China (Western and Eastern Han, 202 BC – 220 AD), numerous soldiers, envoys, merchants, monks and poets came and went from the west to the east and vice versa, passing through Lanzhou. According to archeological findings, people who had travelled along the ancient Silk Road normally started from the Chang'an (present-day Xi'an) and went westward to their first big stop – Lanzhou – for provisions and continued their journey to Zhangye and Dunhuang in Hexi Corridor, entered today's lands of Xinjiang, and finally reached Central Asia and even Europe. Markets and business activities were flourishing in the then Lanzhou, with silk products sold to the West and new goods introduced to the East as well. Lanzhou was certainly a crucial hub and commercial centre at that time for linking the major cities of the Western Regions with inland China and playing an important role in promoting economic and cultural exchanges between the West and the East.
The ancient Silk Road left plenty of historical relics and brilliant cultural heritages in Lanzhou, which are quite attractive to visitors at home and abroad. The city has 6 antique units under provincial level of protection and over 50 cultural relics and 50 historical remains, 12 ancient cities and 15 odd ancient architectures. Lanzhou is considered as a grand tourism center for the Silk Road Tour, covering an area of 2000 kilometers with several famous spots, including the Mogao Grottoes of Dunhuang, Maiji Mountain Buddha Caves of Tianshui, Grand Buddha Temple of Zhangye, Bingling Temple of Yong Jing, etc.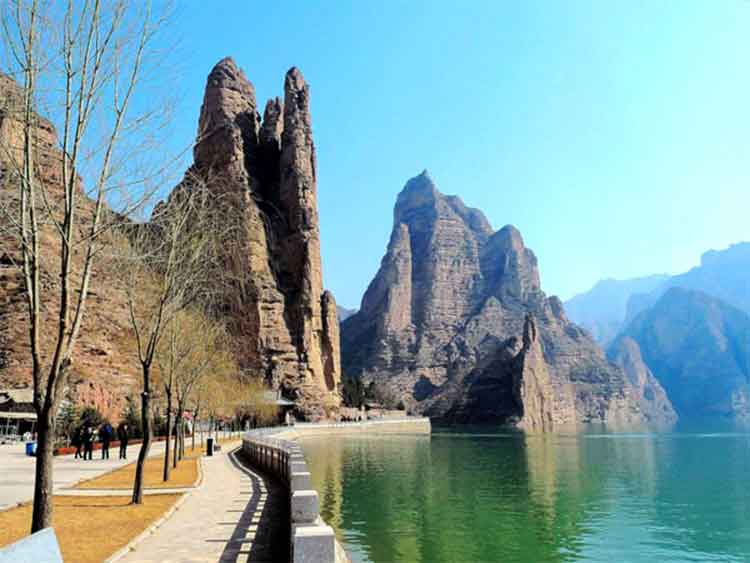 Bingling Thousand - Buddha Caves (source: Top China Travel)
The running Yellow River never stops flowing and Lanzhou City and its people live with the river and develop along the river. It is now the biggest city at its upstream. A famous riverside sightseeing district has been built at the south bank of the river in the city, stretching out for dozens of kilometers with quite a few stops and manmade and natural scenes established for citizens and visitors to enjoy the magnificent scenery of the Yellow River. Visitors can also take sheep leather ferry boats – the major transportation means in the old days – to cross the river and experience the traditional way of commute in old times, and have a bird's eye view of the grand Lanzhou city at the top of Gaolan Mountain. The views are even better at dawn.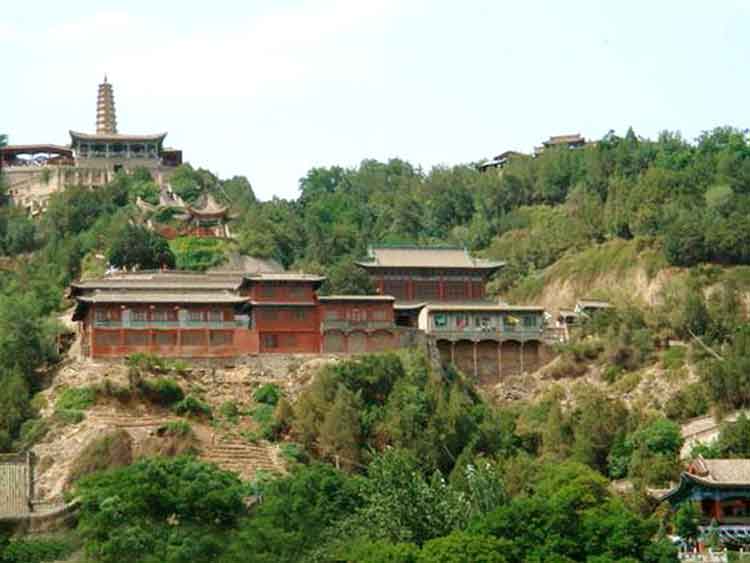 White Pagoda Mountain Park (source: Top China Travel)
Lanzhou enjoys many privileges, including its geographic location and transportation network. Relying on its advanced communication facilitation, Lanzhou has witnessed rapid development in its industry, agriculture, commerce and logistics sectors. With the operation of the new Euro-Asia Continent Bridge, and the implementation of the 'One Belt and One Road' initiative, the strategic position of Lanzhou has been further enhanced to serve as a linkage for strengthening cooperation between east and west China, as well as between China and Central and West Asia, Middle East and Europe. In modern times, Lanzhou is embracing the world in full spirit.
You may also like: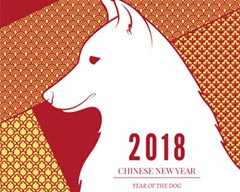 Significance of the Year of the Dog in Chinese Astrology
(February 16, 2018)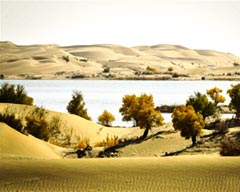 The Restoration of Taitema Lake
(February 13, 2018)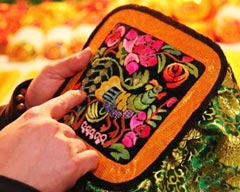 Female Embroiderers of Xinjiang
(February 08, 2018)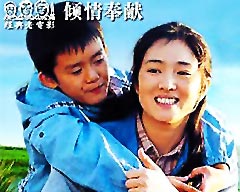 Chinese Film Month begins in Islamabad
(February 08, 2018)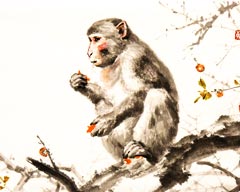 The Monkey in Chinese Culture
(January 31, 2018)
Etles Silk from Tianshan at China Fashion Week
(January 24, 2018)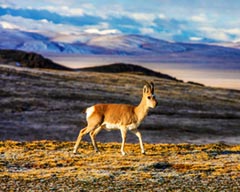 Hoh Xil: Kingdom of Wild Animals
(January 18, 2018)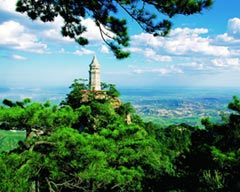 Panshan Mountain of Ji County
(January 11, 2018)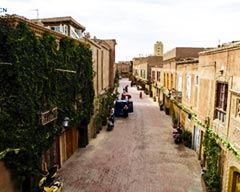 Stories from the Old Town of Kashgar
(January 04, 2018)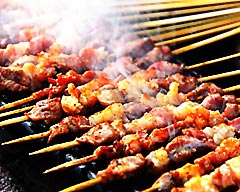 International Cuisine in Urumqi
(December 27, 2017)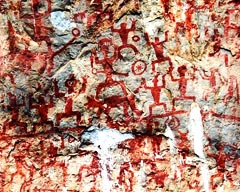 Zuojiang Huashan Rock Paintings, Guangxi
(December 19, 2017)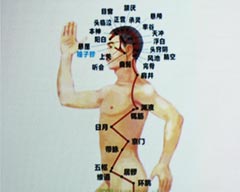 Seminar on Chinese Outlook on Life and Contemporary Value of Chinese Medicine
(December 15, 2017)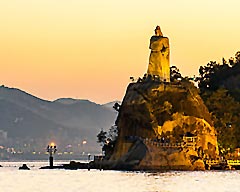 Gulangyu Island: The Island of Music
(December 13, 2017)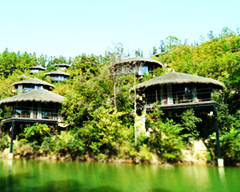 Mogan Mountain Farm Villas
(December 06, 2017)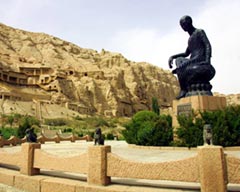 Kuqa: The Old Town on the Silk Road
(November 29, 2017)