LEADING WOMEN'S CRICKET IN PAKISTAN
Written by: Jalal Hussain
Posted on: December 02, 2013 |

Comments | 中文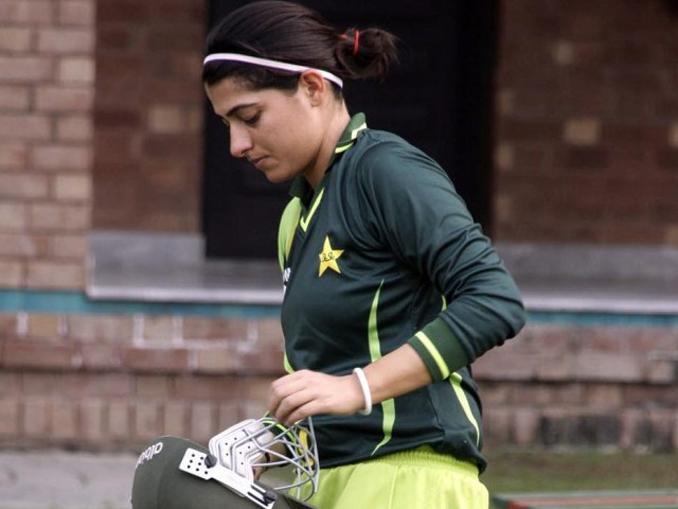 Captain Sana Mir
Women's cricket in Pakistan is changing attitudes about the traditional role of women in society. At the forefront of this revolution is the cricket team captain, Sana Mir, who is ranked in the top 20 of the International Cricket Council (ICC) Women Player Rankings. Youlin caught up with the eloquent and passionate young cricketer.
What was it that led you to pursue a career in cricket?
I have always been an outdoor person and the love for cricket came to me rather naturally. But another key reason is that I'm a patriot with a military background, and I believe in doing something to make my country proud. When Pakistan won the 1992 World Cup, I felt a strong conviction that I could bring glory to Pakistan with cricket and it was an instinctive career choice.
How difficult was it to pursue cricket professionally and become part of the national team?
It has now been 2 years since I started playing on a professional level and it's been quite tough becoming a part of the national team. Our 2010 gold medal win at the Asian Games was a very difficult time for us since we had to sacrifice our educational aspirations and professional jobs to nourish our passion for cricket. We were offered no financial assistance from the PCB and given that there weren't too many international matches – we barely got the chance to play 3-4 games a year.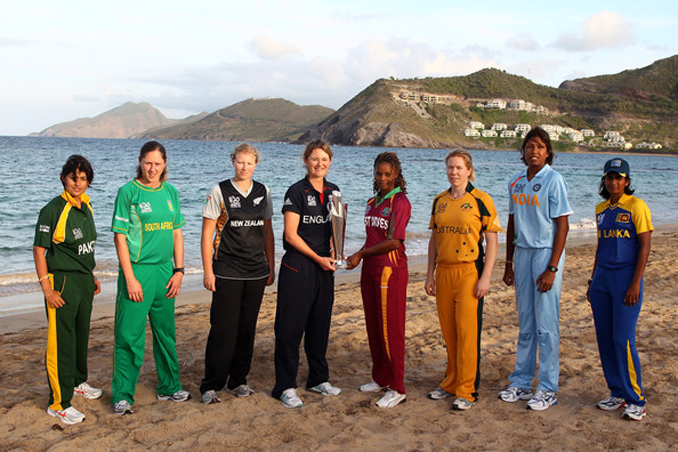 Sana Mir with other team captains at the ICC T20 World Cup, 2010
You play for ZTBL. Tell us about the domestic structure for women cricketers in Pakistan. How does a girl get selected for the national team?
Girls under the age of 19 go to their regional representatives for trials; then they play inter district tournaments and get selected for the under 19 team. Once selected for the regional under-19, they play inter-city matches. In big cities there are cricket clubs which form talent hunting grounds; we have six in Lahore. But in cities like Abbotabad and Quetta which don't have any, we hold one day trials to spot talent and the best players are then drafted into the national team.
What is infrastructure like for women cricketers in Pakistan?
At present it stands at a very rudimentary level. There are a few educational institutions where girls play cricket but we need to develop a system where every school and college in Pakistan has a girls' team. That is the only sure shot way of tapping into talent. As a captain, the issue that I am faced with is the lack of reserve players. Schools need to encourage girls to play cricket at an early age; only then can we create a sustainable reserve pool to select women cricketers from.
Pakistani women's cricket has come a long way since the late 90s, when Shaiza and Shameen Khan started things off. Do you think there is a certain level of respect now in our society for female cricketers?
It has come a long way; the PCB has begun giving contracts to women cricketers as they know we can play professionally and compete against the best in the world. Six of our players are ranked in the top twenty of the ICC Women Player Rankings at the moment. The progress has been slow, since the merger of the Women's Cricket Committee with the Pakistan Cricket Board took place, a lot of senior cricketers didn't come to play under the PCB's umbrella, so we almost had to start from scratch.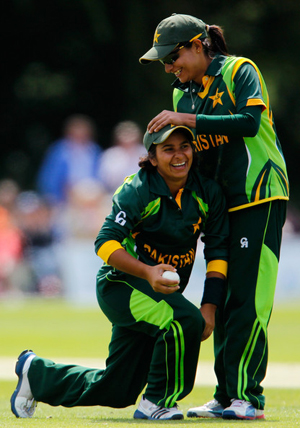 Celebrating a wicket
Have you faced threats from any extreme elements?
There have been no threats thus far. The PCB takes strict measures to ensure our security. Instead of playing in open grounds we play our cricket in stadiums since they ensure a safer environment. I feel that people have now become more accepting of the fact that women play cricket.
Majority of the cricketers from the men's team hail from big cities like Lahore and Karachi; is that the case with women cricketers as well?
The team consists mostly of girls from Lahore and Karachi as they not only have excellent facilities but also better opportunities. But we have exceptions; we have fast bowlers from Abbottabad, Hyderabad and Multan, an all-rounder from Hyderabad, and an opening batswoman from Quetta.
Was it a challenge adjusting from street cricket to professional cricket?
I think street cricket makes you strong. I remember in Taxila we used to play cricket on an L shaped street, so we could only play on the off side. If we wanted to play on the leg side we had to switch the wickets. Then the standard street rule is that if a shot played into the air lands in someone's house, you're out; you're forced to play along the ground more to save your wicket. Quirks like these tend to make you innovative and disciplined.
Do the coaches, trainers, etc. take women seriously? Is the environment sexist?
No, the environment is not sexist. In the PCB camps they treat us as professional players. Our coach Mohtishim Rasheed is wonderful and it is an honour for us to work with him. Trainers don't treat us differently either and we undergo vigorous routines.
As captain of the Pakistan women's team I give lectures to girls in schools and in Under 19 tournaments to raise awareness on how to avoid untoward incidents. The coaches and trainers need to be taught on how to deal with girls; it's a new field, so we need to work on these areas.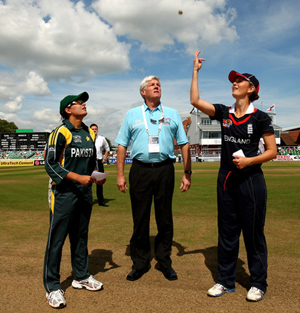 On the toss with England team captain at the County Ground in Taunton, England, June 2009
What are your goals as the captain of women's cricket team? How do you think you can contribute to developing the game for women at a national level?
Initially my goal was to bring the Pakistan women's team into the top three teams in the world. We have been quite successful in beating some of the best but we need to play cricket more regularly to get that consistency to come in the top three. What is very encouraging for me is that a year ago I was the only one in the top twenty rankings and now there are six girls who are in that ranking, so that is a huge improvement.
In the coming months we plan on going to schools and encouraging girls to take up cricket. I feel that the future of women's cricket lies there and if we can motivate schoolgirls to play I'm hopeful we'll see a lot of players coming in.
How much travelling does professional cricket require? Is there pressure from parents to stop playing at a certain point?
There is a lot of travelling involved; I spent the last Eid at home after missing out on Eid five times because of my cricket commitments away from home.
There are girls who face pressure to quit and get on with their lives. We come from a society where people cannot stop giving advice to girls on living their lives in a certain way. I think the girls are managing quite well despite the pressure.
We have a big responsibility as the PCB has invested a lot of money in us and we want to continue playing as professionals and bring laurels to the country. We want to work hard and prove to the world that Pakistani women are talented and capable of taking on the best even though there might be social constraints.
The best performance from the women's team was on the European tour this year. What were the reasons for the team's exceptional performance?
The primary reason for our success was the length of the tour; it was over a month long. During this time, we got to play several matches that gave us time to acclimatize to the conditions. We had long pre-tour camps with our Head Coach; Basit Ali (former Test cricketer) was also present; plus we had an analyst who'd help identify the flaws in our game and assist us in formulating strategies for our matches.
What problems do female cricketers face in Pakistan? Do you get enough support and encouragement from the PCB & government?
The biggest problem is the financial situation. Unlike men's cricket where there are various corporate entities playing inter departmental cricket at the first class level, women's cricket has only one department, ZTBL. We need to expand the umbrella under which women cricketers are financially supported by different departments.
Transportation is another problem; not all girls who want to play cricket have personal transportation and must rely on the public system; some support in this would help them be more regular in attending practice sessions and be in peak fitness throughout the year.
What are the team dynamics like? Are there any politics within the team?
We struggle so much otherwise that the mere thought of giving in to petty politics doesn't cross our minds. Playing for Pakistan is an honour and means a lot to us. There are times when we fight, but, that is natural, even in your own home. When we step on the ground, we forget our differences and play with a strong united front.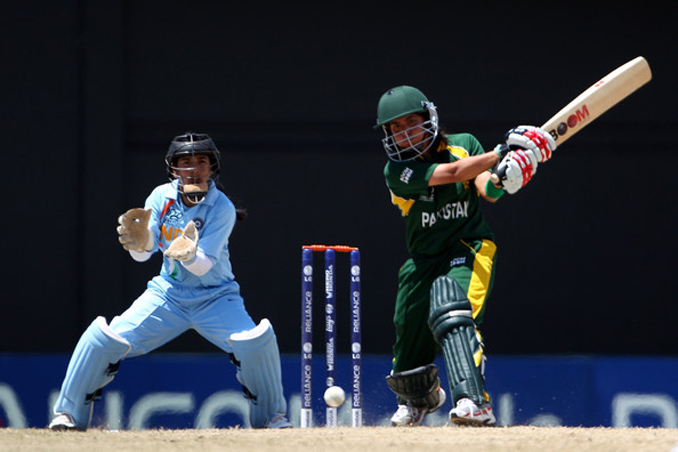 In action on the field at Warner Park, 2010, in the ICC T20 Women's World Cup match against India
Do women cricketers in Pakistan have alternative careers alongside playing cricket?
At the moment due to our schedule, the girls who are representing Pakistan at the national level play cricket full time and are on contractual agreements with the PCB. Since there is no departmental for us, women who play regional cricket have to work in order to support themselves.
We now have women umpires and scorers coming in. All the girls in the national team have successfully completed Level 1 coaching courses, so we're developing coaches who can go to different schools and train girls.
Do you have any other passions apart from cricket that you would like to pursue in the future?
For me, cricket is a full time job. There is so much I have to do off the ground that I don't have much time to do or pursue anything else. I love music though - it motivates and inspires me. I am into all genres, especially national songs. I listen to Zeb and Haniya, Atif Aslam, Noori, Junoon and other musicians from all over the world.
What would you hope to see in the future from Pakistan's women's cricket?
I would like to see women's cricket in Pakistan spread to the grassroots level; sport is a great medium for character building, and in my interaction with various players, I've found we're lacking in this.
Who are your favourite cricketers?
M S Dhoni! He makes for a terrific captain and the way he leads his team is truly inspirational.
What are your favorite cricket grounds?
I have seen some of the most beautiful grounds in England. Qaddafi Stadium in Lahore is also lovely. I enjoy playing in Bangladesh since the crowd is very passionate and full of positive energy. I really want to play in New Zealand as I've heard a lot about the grounds there.
What was your experience like playing in India? The Pakistan team was constantly in the media limelight because of security reasons; how did the girls handle all the pressure?
Those were very difficult times; my solitary goal was to play to the best of our abilities under trying conditions. We did not much have international practice, as no team was willing to come and play in Pakistan on account of security threats. Although we were not able to perform on the field, I thought the girls were great ambassadors and conducted themselves very well.
What has been your most memorable game so far?
Prior to winning the European tour, I always thought that the game we won against India by one run in the T20 World Cup was a memorable game. However, I now believe that the experience of beating England on their home ground trumps that! Incidentally, I was also awarded the 'Woman of the Match' during that game and felt that I had produced a stellar performance against the top team on their turf.
You may also like: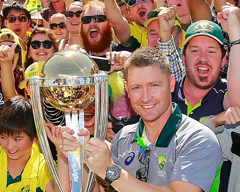 Australia Pulverizes New Zealand to Bag World Cup 2015 Trophy
(March 30, 2015)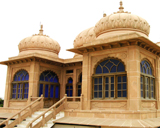 The Undying Grandeur of the Mohatta Palace Museum
(March 29, 2015)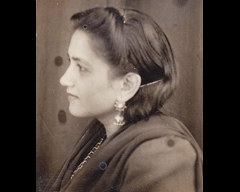 Ada Jafarey: A Tribute
(March 27, 2015)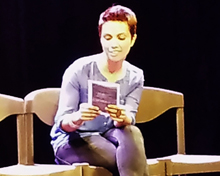 Me, My Mom & Sharmila: Fawzia Mirza and the Brown Woman
(March 26, 2015)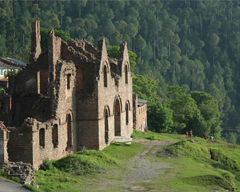 Silk Road: The Picturesque Mansehra and Abbottabad-VI
(March 25, 2015)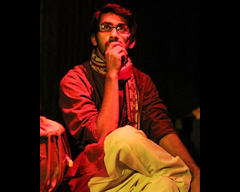 Azeem Hamid and the Independent Theatre Company
(March 25, 2015)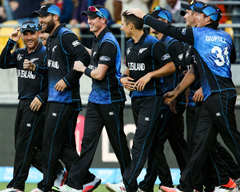 New Zealand to Choke South Africa and India to Overpower Australia?
(March 24, 2015)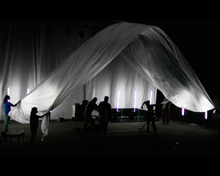 NAPA International Theatre Festival 2015: 'Among Fog'
(March 20, 2015)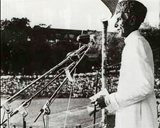 Pakistan Resolution Revisited
(March 20, 2015)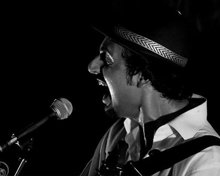 Faizan Tirmizi - The Ideology of an Aspiring Musician
(March 12, 2015)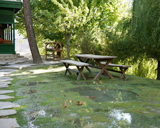 Hunza Valley: A Fine Balance between Tradition and Modernity
(March 10, 2015)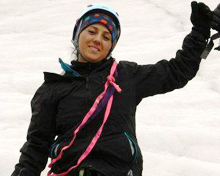 Samina, we are proud of you!
(March 06, 2015)