Olympiad'13 Kicks Off With A Grand Opening
Written by: Salma Chaudhry
Posted on: March 20, 2013 |

Comments | 中文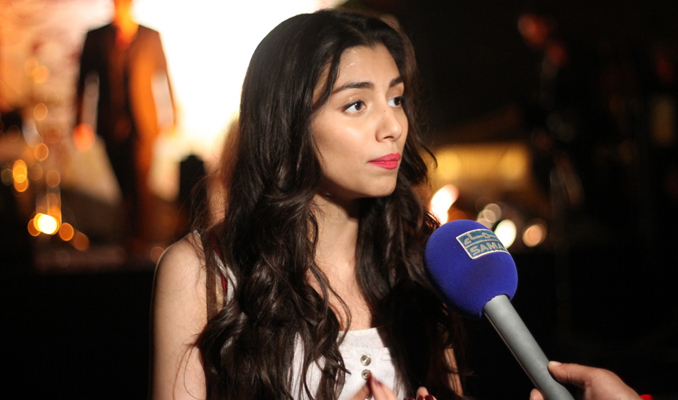 The LUMS Olympiad 2013 was officially inaugurated with a stunning opening ceremony. A stellar lineup of well-known Pakistani artists rocked the stage: Ali Hamza from Noori, Zara Peerzada and Falak Shabbir. They were accompanied by the Patrons of DRUMS and LMA, the two societies overseeing and administering the whole event. Patron LMA, Ali Khan, said that with unlimited talent in this country, the Olympiad is a platform for it "to be honed, brought before the world and rewarded." The organizers said that the various events at this year's Olympiad will not only test the participants' academic and scholarly skills but also their knowledge of society, art, music and movie industry.
There were also performances by Gunga Saeen who mesmerized the audience with his astonishing Dhol show, and Zahid Ummar, an emerging young talent from Lahore who performed the famous Grey's Anatomy theme song, "How to save a life" and made the audience sway in tune with him. Speaking on the occasion, Ali Hamza from Noori who is also a LUMS Alumni, appreciated LUMS and the Olympiad team for displaying exemplary commitment to promoting gifted young individuals.
Earlier during the day, the organizers had arranged a series of workshops and information sessions. These were held with the aim of informing participants about the finer aspects of the competitive events. There were workshops for parliamentary debates, law moot court, Speed filming and AD making. Day 1 showcased the talents of budding chiefs in "A La carte" where the participants were given a basket of different fruits and they had to choose two and concoct a drink. There was a console gaming competition and for the future politicians a 'cabinet crisis' session.
The competitions of console gaming, Mind Quest, Live Art, Cabinet Crisis and Movie Trivia will be held on Day 2 with the leading Pakistani band Noori, all set to take the stage in the evening and enthrall the audience with an unforgettable night-long concert.
You may also like: