Rafi Peer International Puppet Festival 2018
Written by: Sheherzade Noor Peerzada
Posted on: January 23, 2018 |

Comments | 中文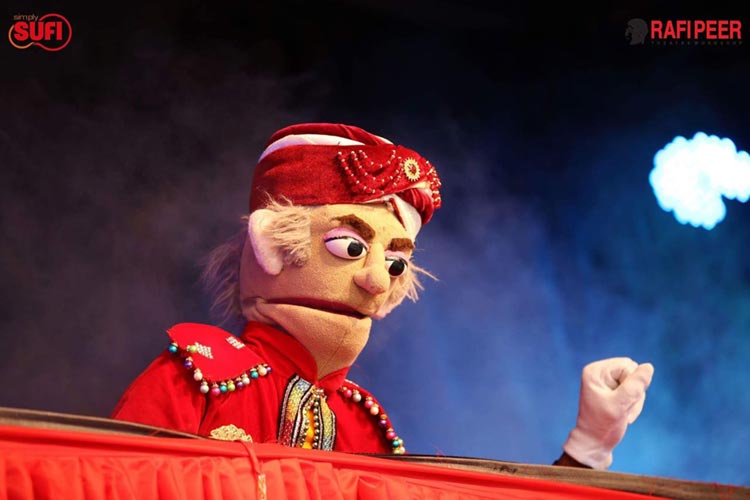 Rafi Peer International Puppet Festival 2018
The Rafi Peer Theatre's International Puppet Festival kicked off on the 18th of January, and lasted for four days. The festival was held at one of Lahore's largest and longstanding cultural hubs, the Rafi Peer Cultural Center on Raiwind Road. The festival featured performances by international as well as local puppeteers. There were puppeteers from Germany, France, Lahore, Islamabad, Bahawalpur and Multan. The variety of puppeteers allowed audiences to experience different forms of puppetry, ranging from folk puppetry to more contemporary forms. The festival appealed to adults and children alike, providing a platform for artisans and story tellers.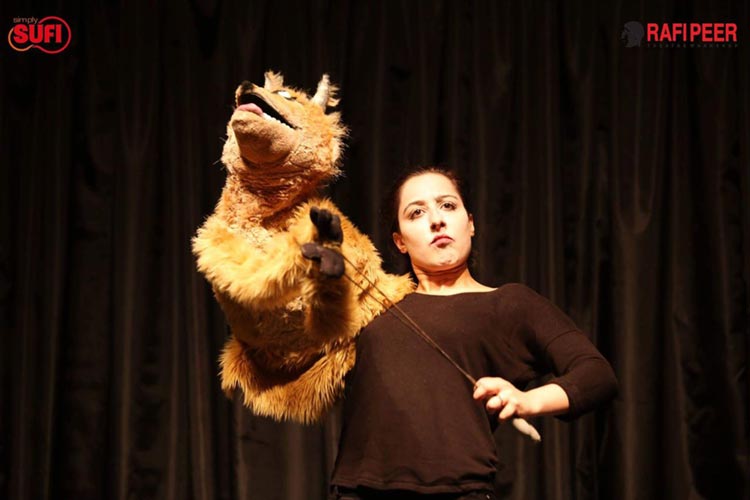 Slow and Steady Wins the Race by Laurent Decol
Puppetry is regarded as one of the most ancient forms of entertainment, originating nearly 3000 years ago in Greece and Egypt. Whether it is the Mamulengos of Brazil or the shadow puppetry of China, artisans aim to entertain their audiences through their shows, while conveying folk culture of each region and how it has evolved to the present. Entertainment and education effortlessly fuse together in the art of puppetry.
There are plenty of forms of puppetry, but the most widely used form in Pakistan is the string puppet (the putli tamasha), which is used to tell stories from traditional Pakistani folklore. In this, the puppeteer manipulates the strings attached to different parts of the puppets body, and thereby moves it around. Puppeteers usually construct makeshift stages in rural areas for their performances. Given that this art form isn't given much importance in our part of the world, it is heartening to learn that puppeteers continue to participate in such ventures to keep the art alive.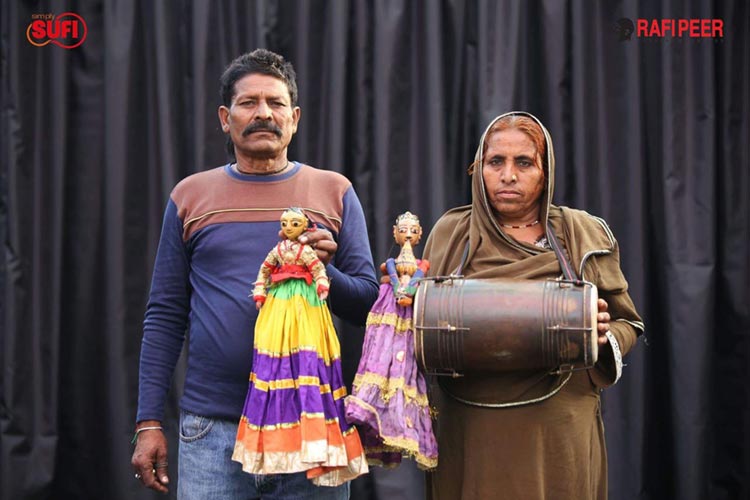 Local puppeteers and their puppets
On the second day, as I made my way through the carnivalesque atmosphere of the Puppet Festival to the stage, the cheerful sounds of children responding to the puppet's ludicrous antics lit up the already sunny day. It was less like a performance, and more like a conversation between the flamboyantly dressed puppet and the crowd of eager schoolchildren. The show had one magical feature that made sure that the schoolchildren's attention didn't wane; it was interactive. The topic of the show was hygiene, and as the puppet asked questions, the children responded enthusiastically.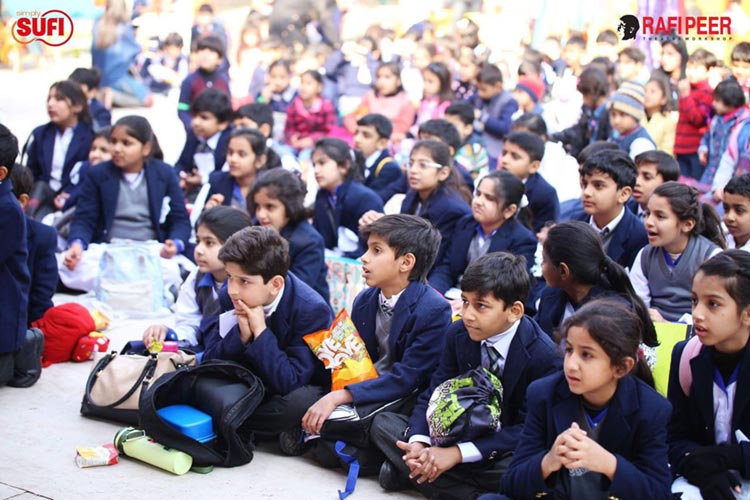 School children enjoying performances
The German puppetry performance titled, 'Little Letters,' was brought to the festival by Annemarie Schimmel Haus. It featured puppeteer Mirjam Ellembroek, who told the tale of a king and a queen, all with a two-sided mask. This one-woman show was enthralling, to say the least.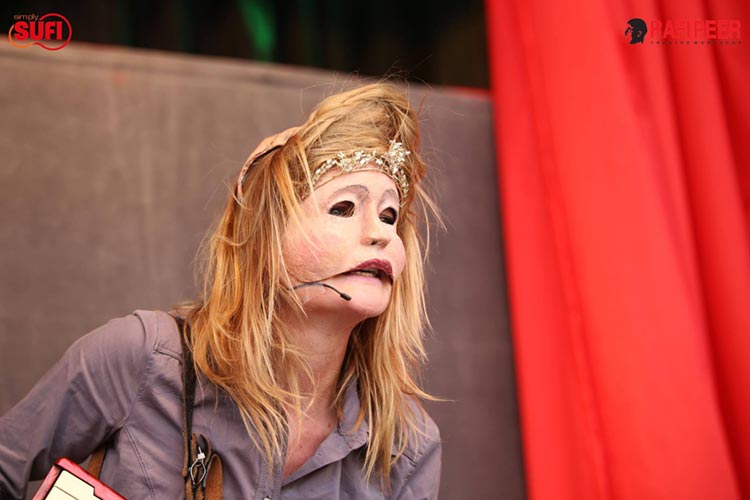 Little Letters by Mirjam Ellenbroek
The Rafi Peer Theatre Workshop collaborated with the Alliance Francaise de Lahore to present a performance titled 'Slow and Steady Wins the Race.' The performance featured local puppeteer, Yamina Peerzada, along with Laurent Decol and Valerie Decol from France. Despite the performance coming at the tail-end of the day, the amphitheatre was still fully jam-packed. The entire show was broken up into several short segments, each of which carefully conveyed simple yet vital messages to the young audience. Through the fox and stork story, children were not only entertained, but also taught that they should not do to others what they do not want done to themselves; a vital lesson, well-cloaked in puppet tomfoolery. Since this play was a mime, the movements of the actors with the puppets were masterfully deft, precise and enchanting. The majority of the puppets for this play were exquisitely crafted by Valerie Decol from scratch. In conversation with Yamina Peerzada, an acclaimed Pakistani actor and puppeteer, she made an interesting comment, "Being able to work with puppets makes me a better actor, but I think it also makes me a more diverse storyteller, because the stories I've told with puppets are different from anything else I've done." It is touching to see such talented artists putting in time and effort, and coming together for keeping puppetry alive.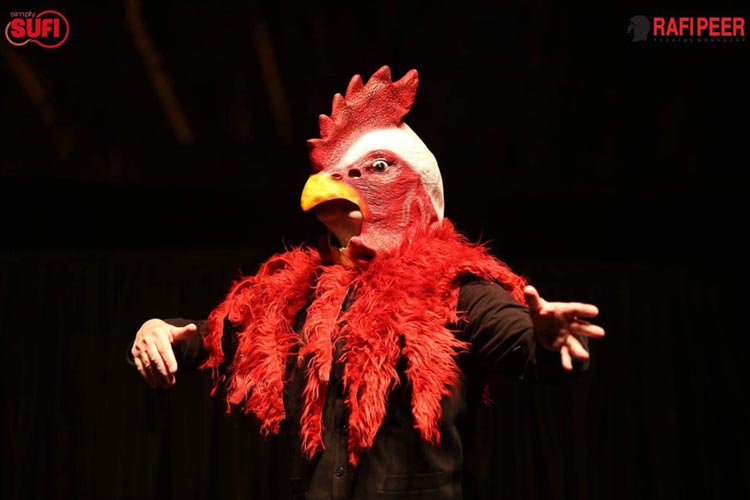 Slow and Steady Wins the Race by Laurent Decol
As the late Faizaan Peerzada, CEO of Rafi Peer Theatre Workshop, stated, "This tradition (puppetry) is dying - it's important to save it." For a man who pulled puppet strings his entire life, having received the Presidential Award for Puppetry (Tamgha-e-Imtiaz) and crafted over 1,000 puppets, puppetry was an art form he strove to preserve and celebrate. The Rafi Peer International Puppet Festival 2018 is a step towards continuing his incandescent legacy.
All pictures provided by Rafi Peer Theatre Workshop.
You may also like: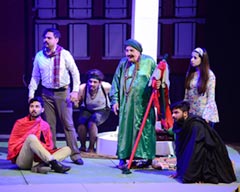 Theatre Review: Charing Cross - A Witness to Changing Times
(February 02, 2018)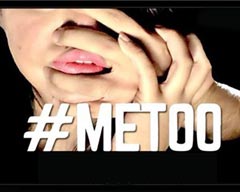 Theatre Review: #MeToo by BlankPage Productions
(January 12, 2018)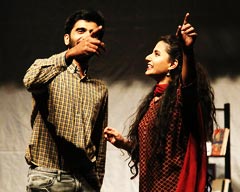 Theatre Review: Bol Kay Lubb Azad Hain Teray
(December 21, 2017)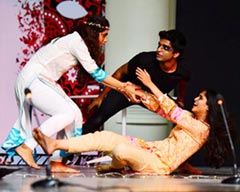 The Fringe 2017 – Intra-IBA Theatre Competition
(December 15, 2017)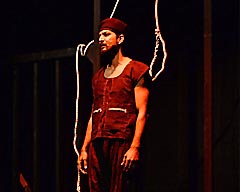 Theatre Review: Ajoka Theatre's 'Intezaar'
(November 30, 2017)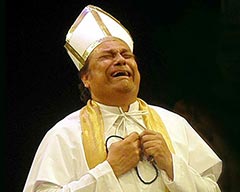 Theatre Review: 'Yahudi ki Larki' by NAPA at National Theatre Festival 2017
(November 02, 2017)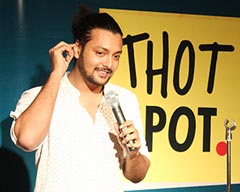 Bachay Panch Hi Achay (5 Kids are Enough) - A Saturday Night Comedy Show
(October 17, 2017)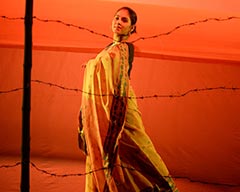 Ajoka Theatre's 'Shehr-e-Afsos - A City of Sorrow'
(October 13, 2017)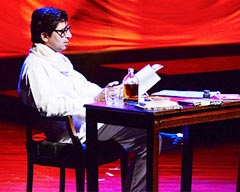 Theatre Review: 'Kaun Hai Yeh Gustakh' - Ajoka's Play about Manto
(October 12, 2017)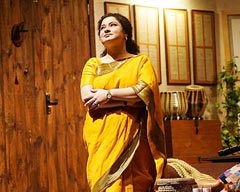 Theatre Review: 'Mushk - Fragrance' in Lahore
(October 10, 2017)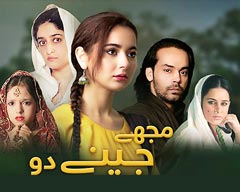 Drama Review: 'Mujhay Jeenay Doh'
(September 22, 2017)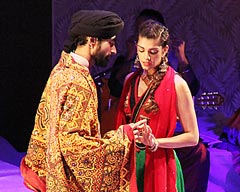 Heer Ranjha – Retelling Kaifi Azmi's Script in an Urdu Musical
(September 11, 2017)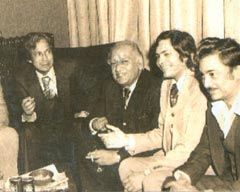 70 Years of Theatre: A Flashback Through the Ages
(August 30, 2017)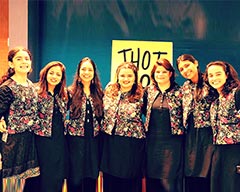 'The Khawatoons' Celebrate their First Anniversary!
(August 02, 2017)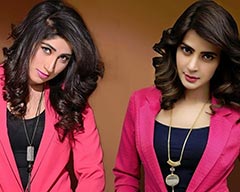 'Baaghi', a serial inspired by Qandeel Baloch
(July 31, 2017)