Stars Club: Karachi welcomes its first film-themed café
Written by: Farheen Abdullah
Posted on: November 06, 2017 |

Comments | 中文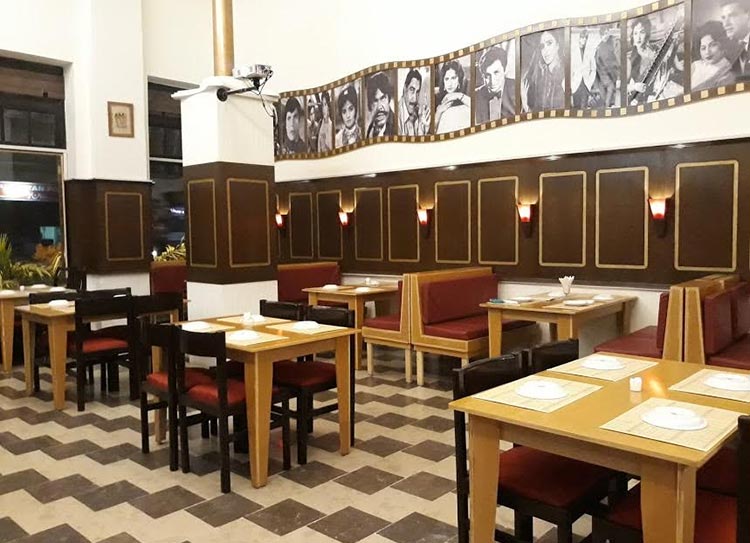 The Interior
Anyone who can recall Karachi from the 1940s must surely remember the building 'Edward House' on Victoria Road (today called Abdullah Haroon Road). Built in 1910, the two-storey building not only served as a workplace but also as a residential block. The architect of Edward House, was none other than Moses Somake, the Iraqi Jewish architect, responsible for some of Karachi's most stunning sites, including mansions, hotels, and a mosque that was never completed. Amongst the dozen buildings which he designed is also the Flagstaff House, which first served as Fatima Jinnah's residence and has now been transformed into the Quaid-e-Azam House Museum. Apart from Edward House, structures such as the Karachi Goan Association Hall and the BVS Parsi School continue to be used today.
While the exterior of Edward House is beautiful, the main attraction on the ground floor of the building used to be Café Grand. Run almost a century ago by the confectioner, Herbert Cumper, with Café Oxford and Zelin's Coffee Shop in the neighbourhood. Café Grand attracted various artists, philosophers, and famous personalities, including Muhammad Ali Jinnah and his sister, Fatima Jinnah.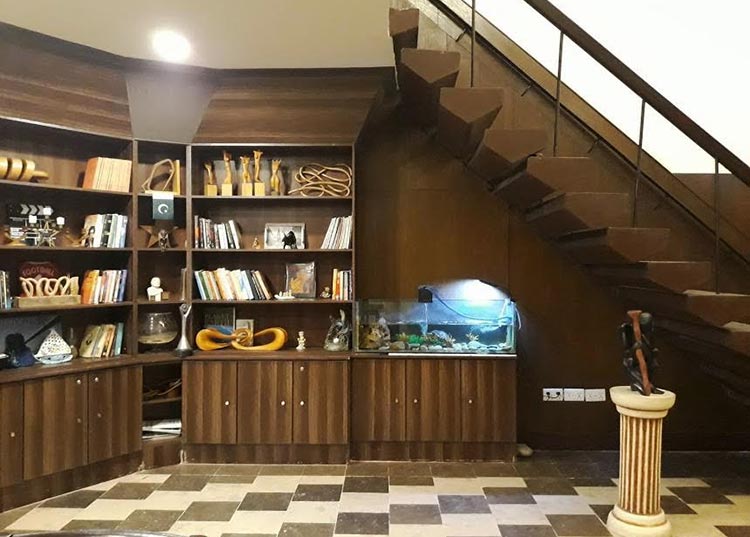 Book shelf
While Somake's buildings initially preserved Karachi's heritage, due both to their designs and the religious diversity of the early 20th century, it is tragic that today most of the structures have been damaged by pollution and vandalism. However, a beacon of hope recently emerged when Café Grand was revamped and renovated, after remaining closed for decades.
Founded by Kashif Z. Warsi and Dr. Amber Tajwer, Stars Club became operational in July 2017. With the aim of making Edward House great again, Stars Club offers multiple facilities and attractions, including a film-themed restaurant, a recording studio, and a talent hub. An art gallery, a fashion house, and a souvenir shop are yet to open on the second floor of the structure.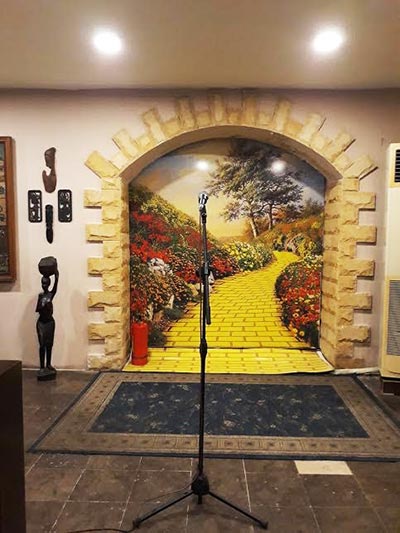 Funkaar platform welcomes aspiring artists to showcase their talent
For anyone crossing Abdullah Haroon Road, the exterior of the café, which has wooden designs bordering a glass door and a bright neon sign saying 'Stars Club,' is an instant attraction. If one is lucky enough to find a parking spot on the main road, the urge to step inside is hard to resist. Upon entering, guests are welcomed into a wide space, with a tiled floor resembling a chess board. The left side of the room is occupied by tables and chairs, while a bar area, known as Adakaar Bar, is situated on the right. Exactly opposite the main entrance is a small space known as the Funkaar Platform, which serves as the stage for aspiring singers, musicians, and poets, on open mic and karaoke nights. Pictures of famous Pakistani actors have been put up on one wall, while a screen keeps showing old Lollywood songs on another. Another interesting corner features sculptures by Mr. Abid Larik, and a statue of Sir Doggo. The statue is a symbol of unity and justice for all, as opposed to the 'Dogs and Indians not allowed' sign, which was put up on the building during the British Raj.
The menu stands out due to the creative naming of dishes. Serving a combination of Pakistani and Continental food, each item has been named after an actor or character. Be it the Mastana Rings, named after the Pakistani comedian Murtaza Hasan, the Sawan Kadhai, which promises to be as good as the actor Sawan (Zafar Ahmed Butt), the Allan Paneer Wrap which celebrates Allan Fakir's passion for Sufism and music; each dish has been given it's own personality. With regards to taste, the succulent Babu Bral Steak is a must try but the serving could be a little more generous. The huge serving of Alfredo Bravo Charlie ensures that one does not leave on an empty stomach. Moreover, the food does not take long to arrive, unless you order Biryani or Karhai, however, the presentation of the dishes left something to be desired. The only dessert available, Babra Brownie, looked a lot less appealing than the beautiful actress it had been named after, and the spongy brownie tasted somewhat bitter as well.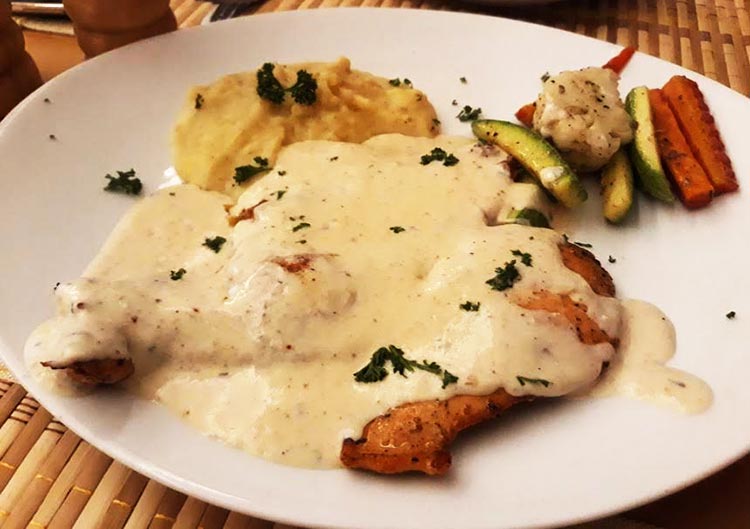 Babu Bral Steak
With other attractions still under progress, Stars Club surely looks promising. Not only is the environment super cosy and welcoming, the staff also made an effort to make one feel comfortable. The General Manager, Mubashir Zubairi, shared his personal journey of being a struggling musician for a few years of his student life, with limited platforms to showcase his talent on. His tale is a motivator for the amateur individuals who come to perform at the café. With the open mind of the team, and the will to contribute towards Karachi's cultural heritage, Stars Club definitely has a lot of potential to grow into a space for movie buffs to enjoy music, art, or simply a good meal.
You may also like: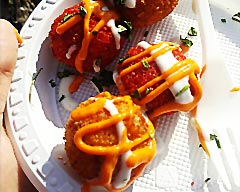 Karachi Eat 2018: The Good & the Bad
(January 16, 2018)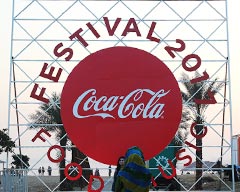 Coke Festival 2017 comes to Islamabad
(December 11, 2017)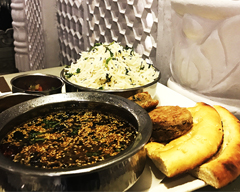 Food Review: Rahdaari
(December 07, 2017)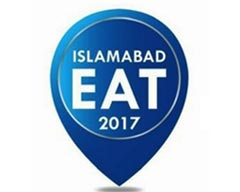 Islamabad Eat 2017: Don't Speak, Just Eat
(November 14, 2017)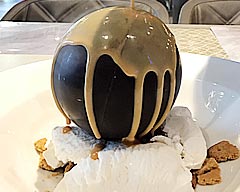 Food Review: Browns, Islamabad
(October 19, 2017)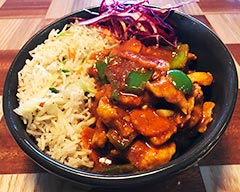 Wok Fusion Café
(October 09, 2017)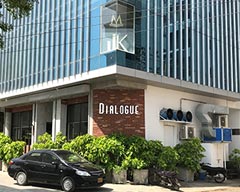 Food Review: Dialogue Restaurant, Karachi
(September 29, 2017)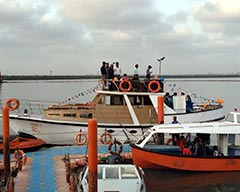 Savor Boating and Restaurant: A Unique Experience
(September 08, 2017)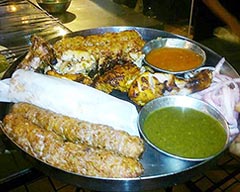 Boat Basin Food Street, Karachi
(August 25, 2017)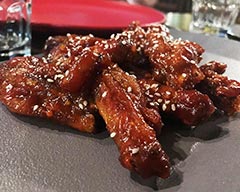 Food Review: #EAT, Islamabad
(August 11, 2017)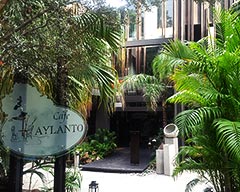 Food Review: Café Aylanto, Islamabad
(August 04, 2017)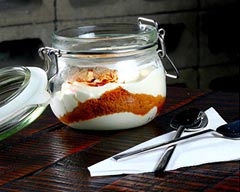 Food Review: Soi Asian Bistro, Karachi
(July 28, 2017)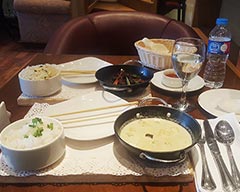 Food Review: The Chinese Café
(July 21, 2017)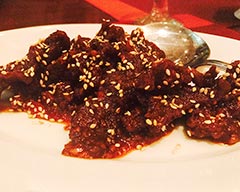 Food Review: Yum Chinese and Thai Restaurant
(July 14, 2017)