Book Review: The Light Blue Jumper by Sidra F. Sheikh (First Pakistani science fiction novel)
Written by: Musfirah Taqdees
Posted on: October 02, 2017 |

Comments | 中文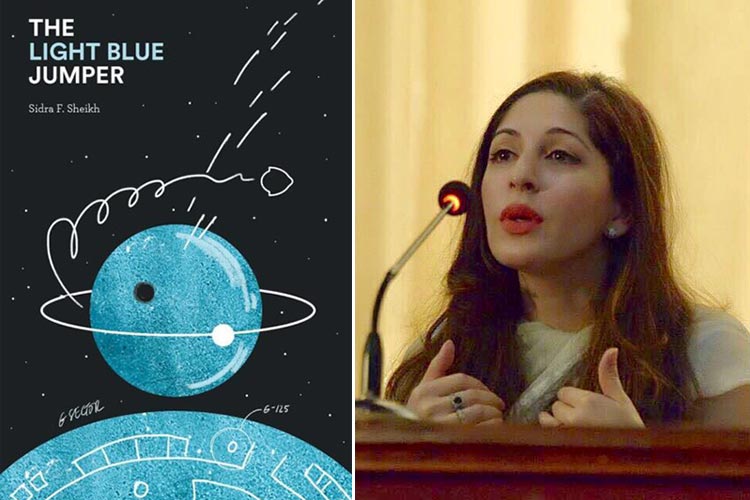 'The Light Blue Jumper' by Sidra Fatima Sheikh
A 'Pakistani sci-fi novel' was all I needed to know, to grab a copy of The Light Blue Jumper. Sidra Fatima Sheikh's debut novel has been published by Mongrel Books, a new indie publishing house founded by Shandana Minhas, herself a writer of three books. The launch of Mongrel Books marks a new era in Pakistan's literature, considering that only numbered independent publishing houses are present in the country. The novel itself is one of a kind, for science fiction happens to be a rare genre among Pakistani fiction writers, whose work tends to focus on politics, religious extremism and patriarchy. Described by the blurb as 'the love child of Douglas Adams, Shakespeare and Spaceballs,' The Light Blue Jumper is a light-read, intended for adults.
The dystopian fiction is set in the interplanetary regime of the 'Interplanetary Forces (IPF)'. The novel revolves around a group of rebels who want to end IPF's despotic rule. The protagonist, Zaaro Nian, a bald, balloon-headed, light-blue colored alien finds himself in the ship of the rebel crew. His straight forward and naïve comments, make him likeable, while idiosyncrasies such as an appetite for chicken tikka cubes and an attachment to mannerisms turn him into an eccentric hero.
Other characters on the rebel ship include The Good Doctor, Central Command, Madam X, Lieutenant Salaar, Princess Dinaara and Commander Lethalwolf, all of whom develop a bond with Zaaro over time. Most of them are clumsy and amateurish, despite occupying important positions, so the first half of the book is filled with misunderstandings which create absurd situations, resulting in slapstick humor. The novel is a splendid comedy, which left me chuckling after every other chapter.
An important theme tackled by the novel is that the excessively self-righteous Zaaro is a subject of colonialism but doesn't realize it, working as a weapon developer for the government. When his friends open his eyes to the imperialism and oppression he has been subject to, Zaaro doesn't really mind, at first. In fact, he enjoys the predictability and routine of his life, barely batting an eyelid when bomb blasts occur near him.
The story picks up pace in the latter half of the book when the battle begins. The battle introduces themes like torture and disappearance of characters, issues which could have gained significance, but due to their light treatment never gain prominence. Similarly, the battle ends far too quickly, lacking the tone of finality one expects from an ending.
As a first person narrative, the book is divided in such a way that each character (even the minor ones) gets his/her voice heard in different situations. However, I couldn't help but feel like an outsider looking in, unable to empathize with the characters because they lack appropriate depth and dimension. Only Zaaro is someone whom I won't be forgetting soon, since it's not every day that you read about an alien with such unique characteristics!
The book ends on a cliffhanger with the end of the battle. Dark questions lurk beneath the words of the last few narrators. The prologue for the second part of the series has been given in the book, and it will delve further into the adventures of Zaaro. Overall, I would call the novel a refreshing read, which boldly steps away from typical themes in Pakistani literature.
To find out more about the writer, I approached her to chat about her debut novel.
What inspired you to write this book?
I wanted to write something that would entertain people and leave them with something to think about. There are serious central themes in the book such as apathy and intolerance which, to my mind, are the major evils facing the world today. But amidst all the doom and gloom, I wanted mine to be a voice of hope, and a reason to smile.
What was the hardest scene to write?
The action scenes needed a lot of detail and revision, as I had to imagine and try to convey every aspect of it.
What should we be expecting from Book 2?
Book 2 will take the reader further into Zaaro's world with plenty of madcap adventures and twists and turns.
What's that one literary work that's close to your heart?
There are many but one that always comes to mind is 'To Kill a Mockingbird' by Harper Lee.
You may also like: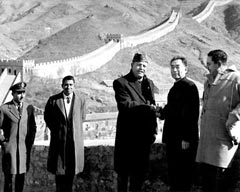 From People to People, Pakistan-China Relations since 1965
(December 12, 2017)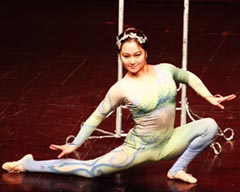 Rhythm of Liaohai Gala at PNCA, Islamabad
(December 08, 2017)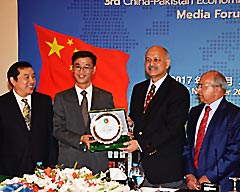 3rd CPEC Media Forum, Islamabad
(November 28, 2017)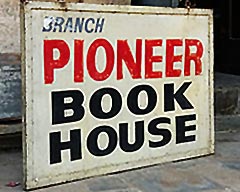 Pioneer Book House, Karachi
(November 24, 2017)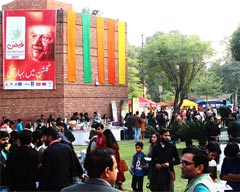 Faiz International Festival 2017
(November 22, 2017)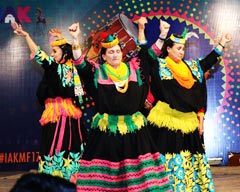 Lok Mela comes to Karachi
(November 17, 2017)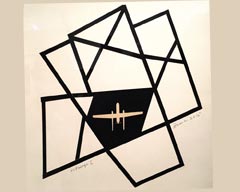 Writing Partition in Urdu
NYU's Urdu Conference
(October 13, 2017)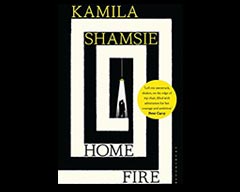 Book Review: Home Fire by Kamila Shamsie
(September 07, 2017)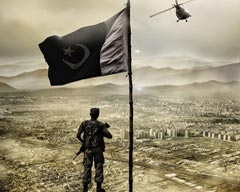 Pakistan's Armed Forces face challenges in 2017 with a New Confidence
(September 05, 2017)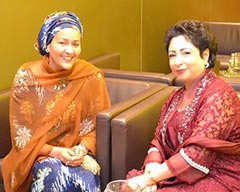 August 14 celebrations at the UN with the Sachal Orchestra
(August 15, 2017)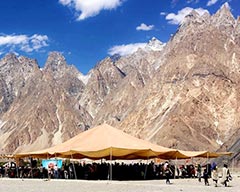 FACE Mela 2017, Passu
(August 10, 2017)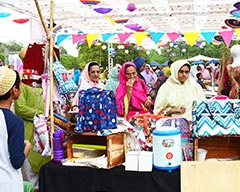 The Bohra Bazaar, Karachi
(August 07, 2017)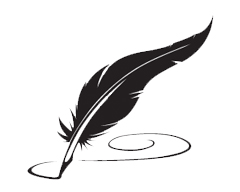 70 Years of Pakistan
(August 02, 2017)